Romancing the Stars –Sunshine Coast
Date: Friday 8 March 2019
Venue: The Library, Immanuel Lutheran College, Wises Road, Buderim
Time: 6:00 – 9:30pm
Cost: $25 for Book Links members | $35 for non-members
RSVP: Friday 1 March
Bookings open soon here: https://www.trybooking.com/BAPWB
Starring: Aleesah Darlison, Allison Paterson, Caroline Magerl, Dave Hackett, Dean O'Brien, Dimity Powell, Elaine Ouston, Gary Crew, Jo Sandhu, Karen Foxlee, Kellie Byrnes, Paul O'Sullivan, Rachel Noble, Richard Newsome, Richard Yaxley, Russell Hampson, Sheryl Gwyther, Sophie Beer,
---
Aleesah Darlison is an internationally published, award-winning author. She has written forty-five books for children and young adults including picture books, chapter books, novels and series. Her awards and shortlistings include an Australian Society of Authors Mentorship, the CBCA Frustrated Writers Mentorship, the Environment Award for Children's Literature, the CBCA Eve Pownall Award, and the Speech Pathology Book of the Year Awards. Her latest books are Little Witch Book 3: Plots and Potions, The Daddy Shop, and The Dream Bird. Aleesah lives on the Sunshine Coast with her husband, four children and her Tenterfield terrier, Lexie. Website: www.aleesahdarlison.com
The Dream Bird (Wombat Books, 2018)
The Daddy Shop (Wombat Books, 2018)
Little Witch 3: Plots and Potions (Big Sky Publishing, 2018)
---
Allison Paterson's writing reflects her passion for the past. In addition to creating picture books, she is the author of the ABIA and CBCA notable title Anzac Sons. Her 2018 release Australia Remembers: Anzac Day, Remembrance Day and War Memorials heralds a new non-fiction series. Allison's first novel for young adults – Follow After Me – was created while undertaking a May Gibbs Children's Literature Trust Fellowship. The Sunshine Coast is where Allison enjoys life as a writer, presenter and publishing consultant.
Australia Remembers: Anzac Day, Remembrance Day and War Memorials, by Allison Paterson (Big Sky Publishing, 2018)
Follow after Me, by Allison Paterson (Big Sky Publishing, 2019)
---
Caroline Magerl is a Sunshine Coast based picture book author/illustrator. Her previous works have been awarded the 2001Crichton for new illustrators (Aus) and A Bank Street College of Education 2017 "Best Children's Books of the Year" (USA).
Her latest book Maya and Cat was released by Walker Books Australia in Aug 2018 and will also be published by Walker Books UK in Feb 2019 and Candlewick Press USA in May 2019.
Original illustrations from Maya and Cat will be exhibited during an international launch at The Chris Beetles Gallery St James London where Caroline's work is permanently represented.
---
Dave 'Cartoon Dave' Hackett can draw a nine-headed granny-monster riding a unicycle in pursuit of a flying disco-pig faster than anybody. A beloved cartoonist, children's author and television personality, Dave has regularly appeared on too many TV shows to mention (Disney Channel, Toasted TV, It's Academic, CheeZ tv…), and has taught his 'No-Rules' brand of cartooning for the past twenty-something years to over 250,000 children in schools, libraries and festivals all over the world.
Dave is the author and illustrator of seventeen picture books, cartooning books, and novels for all ages, and is currently working on his first graphic novel (and, you know, seven other books).  He divides his year between the Sunshine Coast and the south of France with his writer-translator wife, and together they own two cats, one of which is called Fredrick FatPants (the other is not).
Dave's latest book, Time for School, Daddy is his seventeenth published by UQP in 2018.
---
Dean O'Brien writes under the name Deano Yipadee. He is a best selling author, musician and performer that relocated from the UK to the Sunshine Coast in 2017.
Deano's had mutiple albums that have topped the UK Children's Best Sellers Charts. His four books (Scholastic) are released in over 20 countries and have dominated the best sellers charts in New Zealand and in even had three books in the top 10 of the Collins Booksellers Best Sellers Charts in Australia in the same week on numerous occasions last year.  With a hilarious live music show, Deano performs over 200 shows each year in schools and 2019 sees three new releases.
Stink-o-saurus (Scholastic 2018)
Nee Naw And The Cowtastrophe (Scholastic 2018)
---
Dimity Powell loves filling every spare moment with words. She writes and reviews exclusively for children and is the Managing Editor for Kids' Book Review. Dimity has published over 28 stories but believes picture books are food for the soul, consuming them regularly and relishes creating her own including The Fix-It Man, (2017), At the End of Holyrood Lane, (2018) both with illustrator, Nicky Johnston and, Pippa, due July 2019. Dimity shares the Gold Coast with Bat Man but not his love of black. www.dimitypowell.com
Most recent titles:
At The End of Holyrood Lane Dimity Powell, illustrated by Nicky Johnston (EK Books, 2018)
Pippa Dimity Powell, illustrated by Andrew Plant (Ford Street Publishing, 2019)
---
Elaine Ouston has a Master of Letters in Creative Writing. She has many published books. Most carry an education theme. Published in October 2018, the first book in her new series, Barben's Magic Quest, has a theme of saving the forests of the world. More books in this series will follow. Her early books were about the little-known megafauna of Australia. Two books in the middle-grade fantasy series, The Mystery of Nida Valley that contain Australian megafauna have been released and she is working on the third. A non-fiction picture book, Meet The Megafauna and picture book, Dippy the Dancing Diprotodon are available.
---
Gary Crew is Professor of Creative Writing at the University of the Sunshine Coast. He has won the Australian Children's Book of the Year award four times, twice for his novels, twice for his illustrated book. He has been awarded the National Children's Book Award; the Victorian Premier's Award; the New South Wales Premier's Award; the Ned Kelly Award for Crime Writing; the Aurealis Award for Speculative Fiction and both the Wilderness Society Award and Royal Zoological Award for Environmental Writing.
His latest novel is Leaving the Lyrebird Forest (Hachette, 2018); his latest picture book with Paul O'Sullivan is The Story of Eva Carmichael: The Wreck of the Loch Ard (Harbour Publishing House, 2018)
Gary has lectured and run Creative Writing workshops throughout Australia, the UK, the USA, Asia and the Pacific. He has written over 70 novels and illustrated books for both adults and youth.
---
Jo Sandhu is an award-winning author who writes adventure novels for upper middle grade. Her trilogy, Tarin of the Mammoths, is published by Penguin Random House. Book One, The Exile, won the Readings Children's Book Prize in 2018 and is a CBCA Notable book. It was also a finalist in the Aurealis Awards for Best Children's Book and is on the NSW and Qld Premier's Reading Challenge.
Other books in the trilogy are Clan of Wolves (2017) and Cave Bear Mountain (2018)
She can be found at www.josandhu.com
---
Karen Foxlee spent most of her adult life working as a registered nurse while pursuing her secret dream of becoming a writer. Her young adult novels The Anatomy of Wings and The Midnight Dress have been published internationally to much acclaim.  Her award-winning books for younger readers include Ophelia and the Marvellous Boy, A Most Magical Girl and Lenny's Book of Everything.  Apart from writing her passions are her daughter, day-dreaming and swimming in the sea. She lives and writes in Queensland, Australia.
Lenny's Book of Everything by Karen Foxlee (Allen & Unwin 2018)
---
Kellie Byrnes is a children's author whose first picture book, Cloud Conductor, about the power of imagination, came out in 2018. Kellie has three other picture books on their way, all with Australian publishers, which will be released between 2020 and 2021. Kellie won a three-month U.S. mentorship in 2018 as part of the Writing with the Starsprogram, and has experience working in the publishing industry, as both an editorial assistant and sales rep. Kellie is a member of SCBWI, and she reviews and blogs about kidlit each month. Kellie also has a BA degree in Literature, and is a full-time freelance writer. Over the years she has created children's stories, blogs, magazine articles, eBooks, newsletters and a variety of other content for clients in Australia and around the world.
Cloud Conductor, by Kellie Byrnes, illustrated by Ann-Marie Finn (Wombat Books, 2018)
---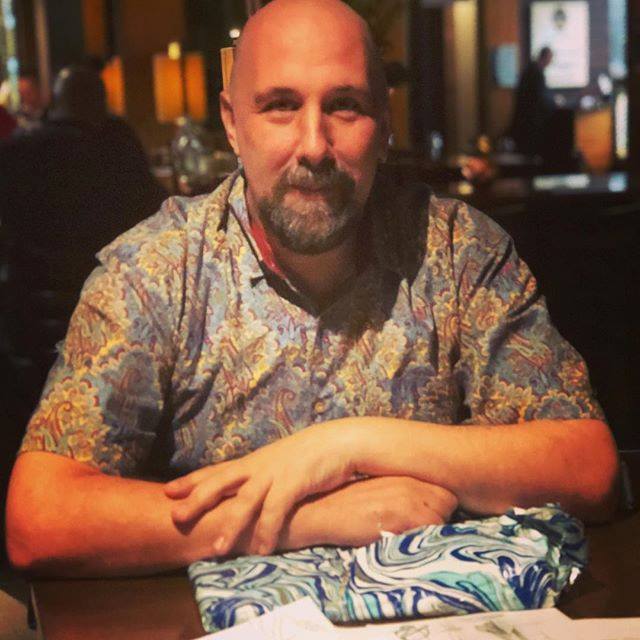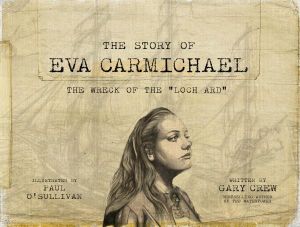 Paul O'Sullivan was raised on the fringes of Dartmoor UK near the busy port of Plymouth. Through this he developed a love of the wild outdoors and paradoxically also a love of machinery. Paul immigrated to Australia in 2002 and works and lives amongst the Glasshouse Mountains in the beautiful Sunshine Coast Hinterland. A momentus meeting with world famous author Gary Crew five years ago began a journey of creative collaboration that has resulted in four ground breaking books aimed at older readers and YA. The Visions of Ichabod X was shortlisted for the ABDA design award and Rich and Rare was a notable at the CBCA in which Paul collaborated with the cream of Australian Children's authors for Ford St publishing. Paul is currently working on a YA picture book with up and coming author Mark Rafidi.
The Story of Eva Carmichael: The Wreck of the Loch Ard by Gary Crew, illustrated Paul O'Sullivan (Harbour Publishing House, 2018)
---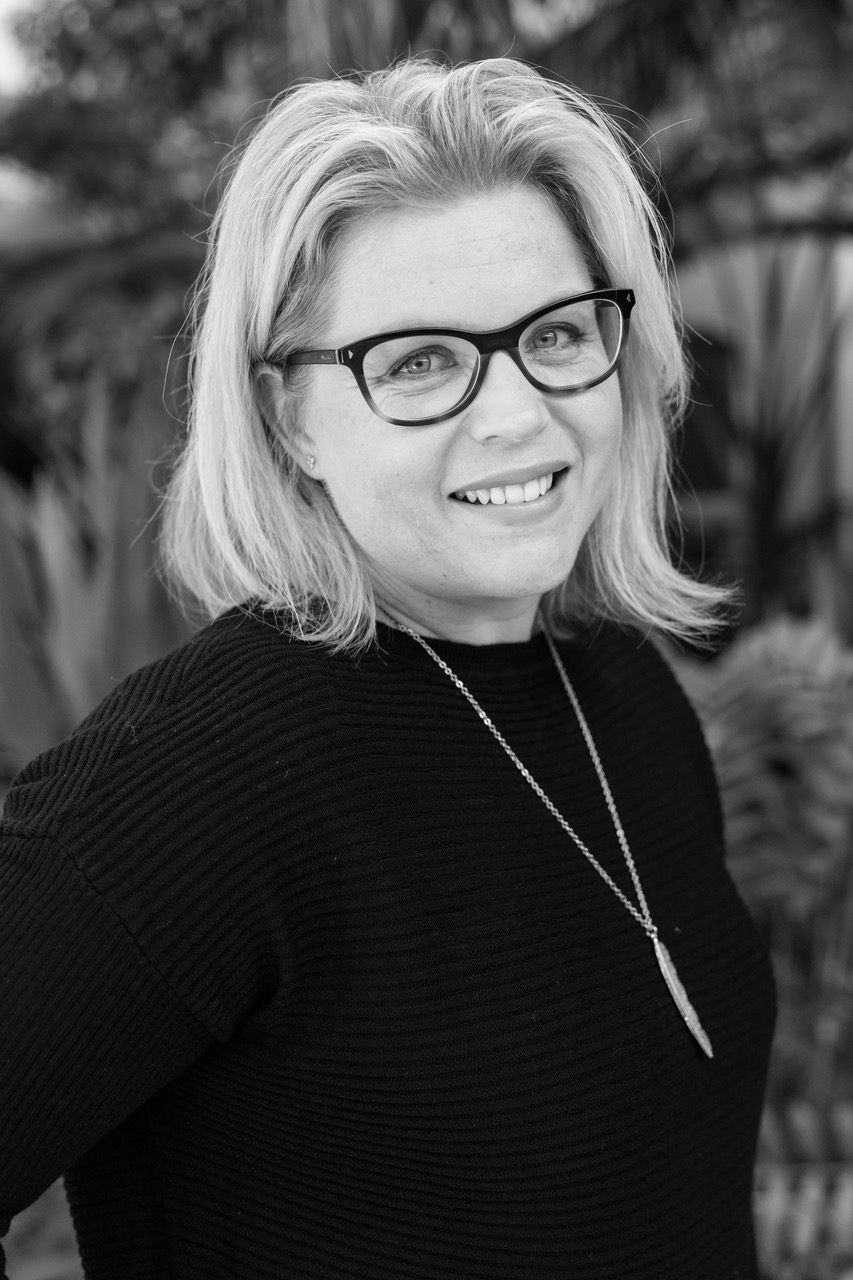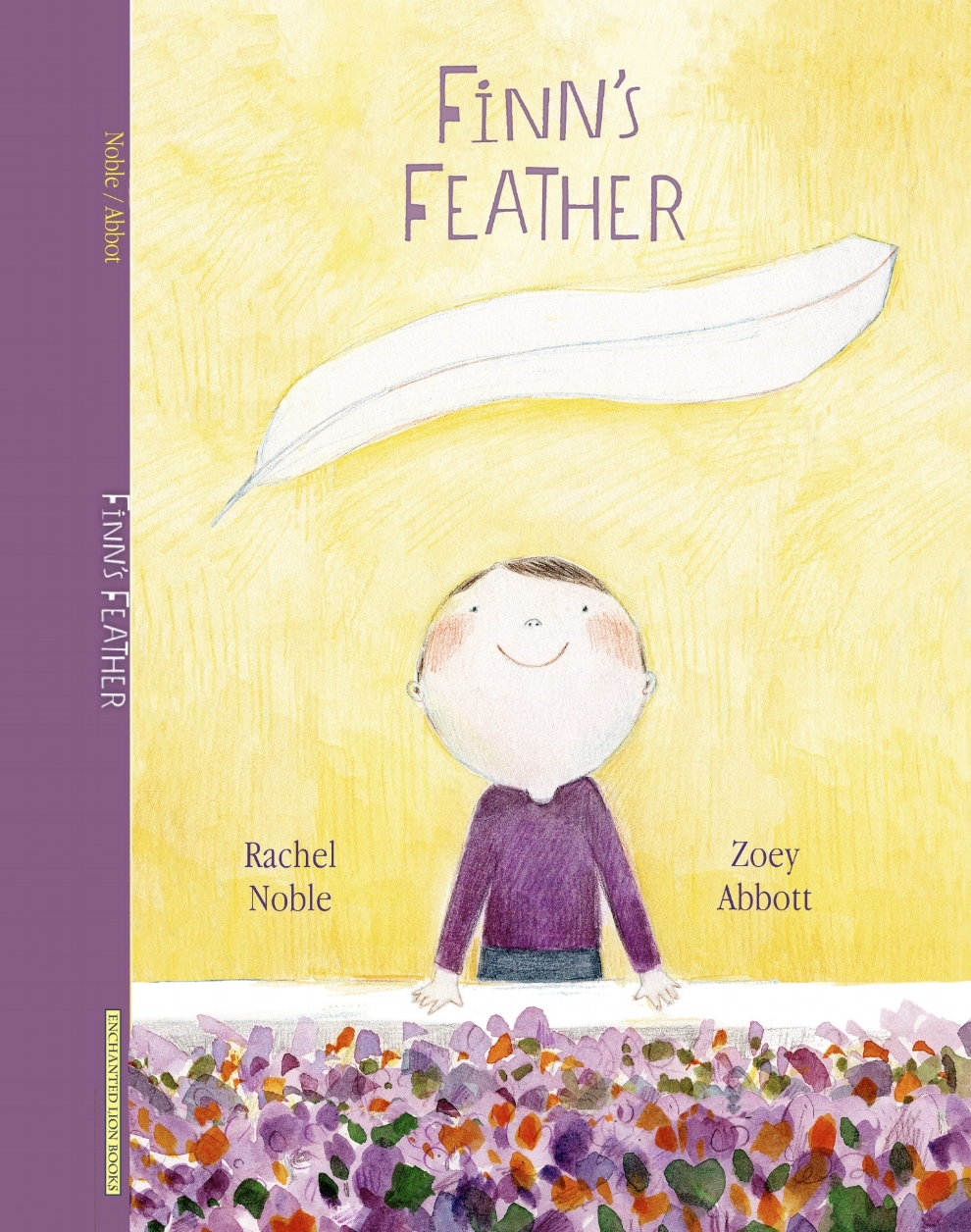 Rachel Noble is an Australian writer and mother, who has previously written, edited and produced for the ABC and BBC. Her first children's picture book, Finn's Feather, came out on June 12, 2018.
Rachel attracted attention after she won a National writing competition, the My Child Short Story Competition in 2012 for a piece called 'Honoring Hamish'. She was long-listed for the Hunter Writers Centre Grief writing competition and her piece is published in the 2013 Anthology. Rachel was short-listed for the 2016 CYA Picture Book Competition for her manuscript, 'My Granny Loves to Dance'. Rachel is represented by Essie White at Storm Literary Agency.
Rachel recently returned from the US, promoting her picture book FINN'S FEATHER at Ci6, ALA Annual Conference and at bookstores in New Orleans, Mississippi and Alabama.
 FINN'S FEATHER (Enchanted Lion, US/May 2018), inspired by her late son Hamish.
---
Richard Newsome is the award-winning author of the six-part Billionaire series of Middle Grade action books. His latest series is Stella the Unstoppable, featuring the misadventures of possibly the world's most over-confident 10-year-old, Stella McNaught. The three-part series is published by Affirm Press, with the first instalment, The Talent Show Fiasco, out in February 2019, to be followed later in the year by The Magic Underpants, and The Race for the Flag. Stella is suitable for 7-11 year-olds and is being described as Hating Alison Ashley meets Dork Diaries, with a dash of Matilda.
Stella the Unstoppable and The Talent Show Fiasco by Richard Newsome (Affirm Press, 2019)
---
Richard Yaxley has written seven novels for adult and young adult audiences, including The Rose Leopard (UQP 2003), Joyous and Moonbeam (Scholastic 2013) and This Is My Song (winner of the 2018 Prime Minister's Literary Award for Young Adult Literature; finalist in the 2017 Queensland Literary Awards).
Richard is also a past winner of the Queensland Premier's Literary Award (Drink the Air, 2010), the Walter Stone Life-writing Award (2016) and a Fellowship from the May Gibbs Literature Trust (2016).
In 2011, he was awarded a Medal in the Order of Australia (OAM).
For further information, go to: https://richardwyaxley.com
His latest young adult novel, The Happiness Quest, was published by Scholastic, 2018.
---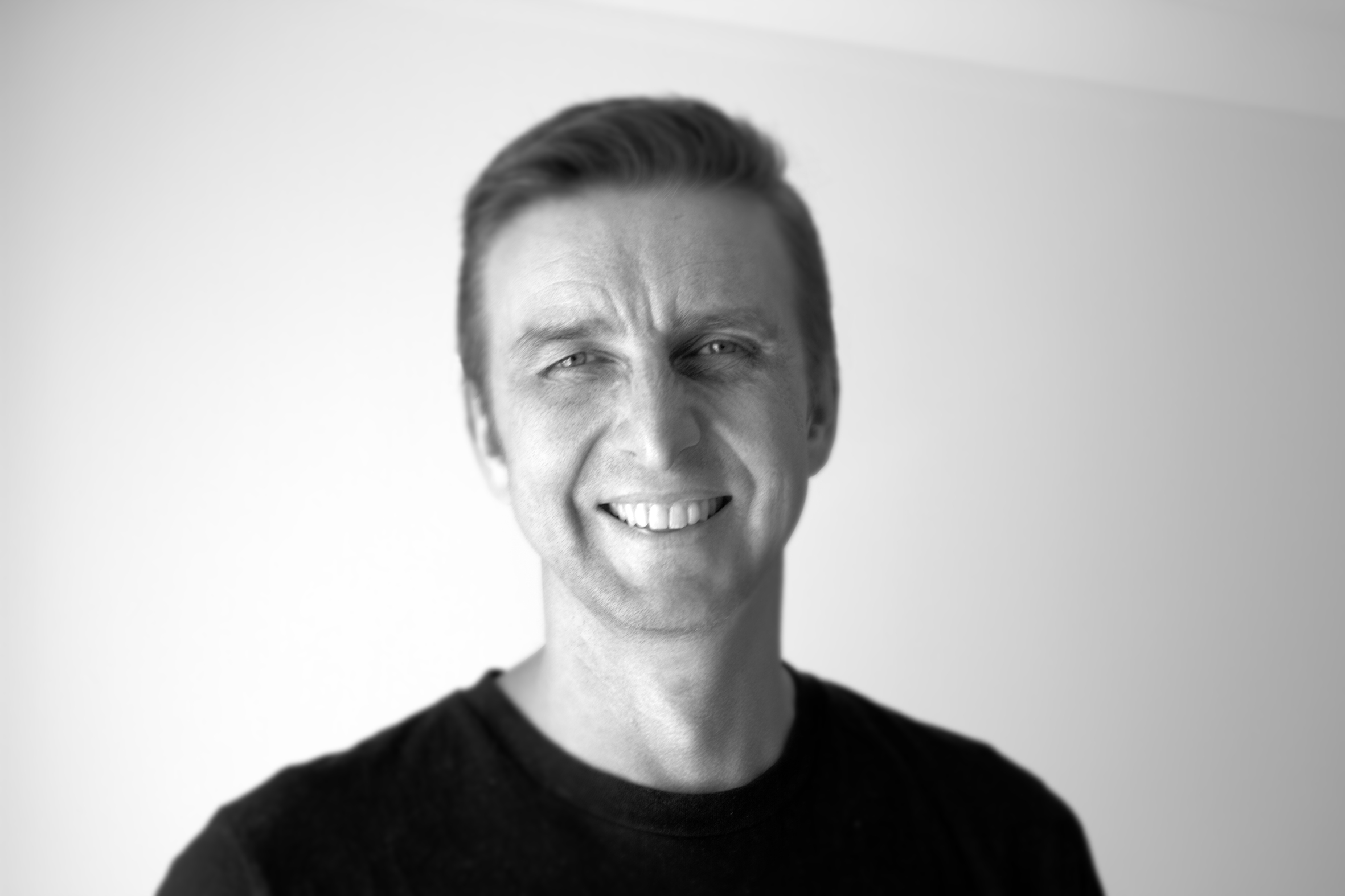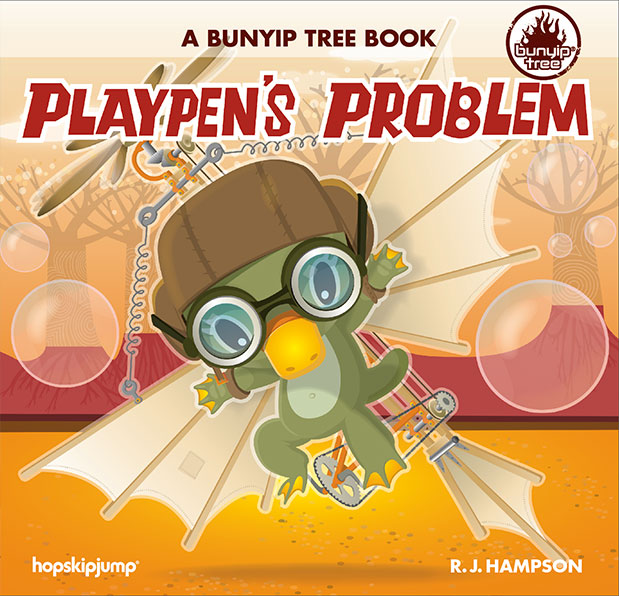 Russell Hampson is a children's book illustrator, designer and author born in Sydney, Australia. He moved to Queensland in 2003 and now lives and works on the Sunshine Coast. Russell has authored five children's books which have received praise from children and parents alike and is set to release the first volume of a YA fantasy series in 2019. Russell's storytelling workshops are a proven hit with primary school-age children, bringing story development to life using drawing techniques and interactive sessions.
Playpen's Problem, written and illustrated by R.J. Hampson (Hop Skip Jump, 2018)
Koala Dreams, written and illustrated by R.J. Hampson (Hop Skip Jump, 2018)
---
Sheryl Gwyther's recently published historical Middle Grade novel, Sweet Adversity, takes readers into the heart of the Great Depression with the adventures of brave but vulnerable hero, Addie McAllister and her Shakespeare-quoting cockatiel, Macbeth; a tribe of lost children and a pair of dastardly villains to chill your bones.
Her other work includes short stories, chapter books, school plays and a junior fiction novel, Secrets of Eromanga, inspired by her fascination of Australia's paleo-past and dinosaur fossils. Sheryl is the Queensland head of the KidLit organisation, the Society for Children's Book Writers and Illustrators.   http://sherylgwyther.net
Sweet Adversity, by Sheryl Gwyther (HarperCollins Children's Books Australia 2018)
---
Sophie Beer is an illustrator/author from Brisbane. She studied law and literature at Queensland University of Technology, but her true calling was realised when she won the 2016 SCBWI Penguin Random House portfolio award. Since then, she has worked with Hardie Grant Egmont, Penguin Random House, Scholastic UK, Hachette and many others. Her debut author/illustrated picture book is out in May 2019 with Penguin Random House.
Love Makes a Family (Hardie Grant Egmont, 2018)
Amazing Australian Women (Hachette, 2018)
---
---