Book Links Mentorship 2021
The 2021 Book Links Mentorship is open to all Book Links members residing in Australia. Applicants are invited to submit a synopsis and the first two chapters or first 6000 words, of a work of fiction for either junior or YA readers, or 2 picture book manuscripts.
2021 Entry information
The mentorship will provide the winner with the opportunity to develop their early draft manuscript to a publishable standard with a professional mentor. Applications were assessed on literary and artistic merit and developmental potential.
The mentorship is valued at $1000.
The mentor is Dr. Robyn Sheahan-Bright.
Eligibility
You must have a completed manuscript which is not under consideration by any publishers.
Open to current financial members of Book Links Qld Inc.  If you are not a member and would like to join, click here.
Applications from emerging writers who have not yet published in book form, or who have published no more than two manuscripts via traditional publication, will be accepted.
How to apply
Pay the $15 application fee via Trybooking (+ .50 booking fee) by clicking here
Submit your work via email
How to submit
Please submit the following in a single pdf or Word document, via email to info@booklinks.org.au with the Subject line MENTORSHIP2021
A synopsis and the first two chapters or first 6000 words, of a work of fiction for either junior or YA readers, or 2 picture book manuscripts.
Include a cover page with Full name, address, phone number, email address, Trybooking ID (Found on the booking confirmation page)
Applications must be received by 9pm, 30 August

A longlist will be forwarded to the mentor who will make the final selection.
After the winner is announced Saturday 19 October, the mentor Dr. Robyn Sheahan-Bright will then read the entire work (s) written by the successful applicant, and write an appraisal. She will engage with the applicant by phone, email or face-to-face for approximately 12 hours in order to offer advice regarding the development of the manuscript. She will offer advice not only on the manuscript but also on publishing prospects and avenues.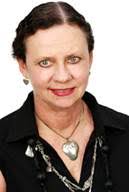 The Mentor
Dr Robyn Sheahan-Bright has operated Justified Text Writing and Publishing Consultancy Services since 1997, and is widely published in children's literature, Australian fiction and publishing history. She has judged literary awards, mentored and offered editorial advice to writers, lectured in writing and publishing courses, and regularly assesses post-graduate creative writing theses for several universities.
Robyn writes both teachers' notes and reading group notes for major publishers. She was inaugural director of and is a Life Member of the Queensland Writers' Centre, and was co-founder of Jam Roll Press. Her publications include Paper Empires: A History of the Book in Australia (1946–2005) (2006) co-edited with Craig Munro. She has been Program Manager of the APA's biennial Residential Editorial Program since 1999. She is President of the IBBY Australia Committee, and a member of the Board of the Australian Children's Laureate Foundation. She was recipient of the CBCA's Nan Chauncy Award in 2012, and of the QWC's Johnno Award in 2014.
_________________________________________________________________________________
The Book Links Mentorship 2020
In 2020 Book Links offered a mentorship open to Book Links members. Applicants were invited to submit a synopsis and the first two chapters or first 6000 words, of a work of fiction for either junior or YA readers, or 2 picture book manuscripts.
In its second year, the Book Links (Qld) Mentorship competition has again attracted submissions which have great potential. Picture books included works which dealt with childhood fears and dilemmas, the joys of having pets, and several touching stories about the enjoyment shared with grandparents. Junior fiction submitted included several science fantasies, time-slip adventures, refracted fairy tales, choose your own adventure works, and historical fiction. Diverse cultures and characters were also represented. Few works for young adult readers were entered.
The winner was announced at the Book Links (Qld) AGM on Saturday 17 October 2020.
This year Robyn Sheahan-Bright elected to offer a writer for young adults as first prize winner, a twelve hour mentorship, and a picture book writer/illustrator as second prize winner, a four hour manuscript consultation:
WINNER: BENJAMIN MARSHALL THE FOX (YOUNG ADULT)
SECOND PRIZE: FIONA WEST ROSIE AND THE WOLVES (PICTURE BOOK) AND LADY LAMINGTON'S TEA PARTY (PICTURE BOOK)
She also highly commended one work, and commended four other entries:
Highly Commended:
Rebecca Ralfe Wotadji: The Dugong Hunters of Cape York (Picture Book) and Lollipop Lu (Picture Book)
Commended:
Marianne Shek Love in the Age of Time Travel (Young Adult)
Zewlan Moor Trash Heap Baby (Picture Book) and Trapjaw Ant (Picture Book)
Liane McDermott Maddie and Me (Junior Fiction)
Justine Lawson Red Duffy's Musical Discovery (Junior Fiction)
---
The Book Links Mentorship 2019
In 2019 Book Links offered for the first time a mentorship to Book Links members.
The Mentorship was won by Debbie Kahl with her story 'Gaijin Girl'.
At the opening of StoryArts Brisbane Conference, Robyn Sheahan-Bright, mentor, congratulated the shortlisted entrants and commented that writers were to be congratulated for entering and producing such a high standard.
The shortlisted entries were:
Joanna Barrett (Nom de Plume: Joanna Talber) The Siege of Loechen Castle
Robyn Emerson (writing as Robyn Bornhorst) Time Squad
Jacqui Halpin Black Jack Turner and the Stockman's Ghost
Debbie Kahl Gaijin Girl
Response from the winner.