Follow the links to book your ticket or  use the Trybooking button!
Upcoming Events:
Happy New Year regardless – We will roll with what comes our way.
We had great plans for hybrid meetings in 2022 with both face-to-face and online options being offered.  However we now feel that for the first meeting of the year we need to keep it totally online – just to be on the safe side.
While Book Links enjoys the patronage of the State Library of Queensland (SLQ), once we return to using their venues, we are bound by their COVID-19 policies and entry requirements. To check SLQ Covid-19 details visit their website.

Romancing the Stars – Gold Coast
Date: Tuesday 10 May 2022
Venue: Coomera Anglican College
Time: 6:00 – 9:15pm
Cost: $25 Book Links members, $35 general admission
Book here
Find out more about the presenters.
_________________________________________________________________________________________________________________________

A is for ACTIVISM: Social Issues in Contemporary Children's Literature
Dr Robyn Sheahan-Bright will be presenting the 2022 Narelle Oliver Lecture.
This lecture will survey a range of contemporary responses to social issues in children's literature, and how social activism is reflected in texts by both Australian and international authors. It will canvas the concerns explored in works which are variously provocative, endearing, passionate, and innovative. In short, it will offer an alphabet of themes in stories which do what the very best works of children's literature have always done – to challenge young readers to empathise, be curious, and to think deeply about others, rather than becoming complacent, unimaginative and unfeeling. Such stories encourage children and young people to bear witness to the reality of the world around them and ultimately to contribute to society as global citizens.
Price: Members of Book Links $25, non-members $30  Food and drink provided.
Time: Thursday 26 May, 2022. Arrive by 6:00 pm to buy books and to find a park.
Lecture to start at 7:00 pm.
A selection of books mentioned in the lecture will be on sale with A Lot of Books
This annual lecture is named in memory of Narelle Oliver, to acknowledge her contribution to children's literature and her work as a founding member of Book Links. The Narelle Oliver Lecture seeks to raise the profile of children's literature, to stimulate discussion and disseminate the results of current research on children's literature.
_________________________________________________________________________________________________________________________
Meetings
The next Write Links meetings will be Saturday 11 June at the Book Links Exhibition: StoryArt in the Gardens Café from 11:30am – 4:00 pm. Booking link to come. 
Book Links Exhibition: StoryArt
Date: Monday 6 June – Sunday 12 June, 2022
Venue: Richard Randall Art Studio, Mt Coot-tha Botanic Gardens, Brisbane
Time: Open Daily from 10:00am – 4:00pm
Free admission.
Come see this amazing Book Links Exhibition 'StoryArt' showcasing four local artists who create amazing books for children as well as other art.
Children's book illustrators Caroline Magerl, Lucia Masciullo, Nicola Hooper and Sue Wright will have illustrations and models on display and for sale.   Personalised and signed books available for purchase.
Other Meetings to Come
Saturday 2 July 2022
Saturday 30 July (postponed from 2 April)
The Book Links meeting will be held from 10:00 – 11:30 am Venue TBA
The Write Links meeting will follow from 12:30pm – 5:00pm State Library of Qld, Meeting Room 1B and via ZOOM.
The format will be PD, networking and critiquing groups.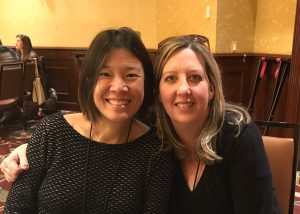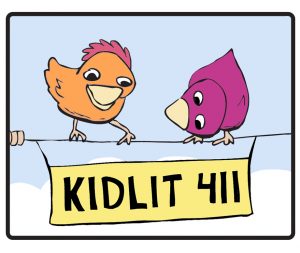 WRITE LINKS MEETING SLQ – GETTING TO KNOW THE USA MARKET
To celebrate our 9th Write Links Birthday we have invited international guests, Elaine Kiely Kearns and Sylvia Liu, co-founders of popular website kidlit411.com to join us via Zoom for all things Kidlit!
These mighty ladies will share their path to publishing success and how to navigate the US market and how to hook those elusive agents.
Date: Saturday 30 April 2022
Time: 12:30 – 2:00 pm Brisbane time
Cost:  $15 Book Links members (booking code required), $25 general admission.
Register to attend in person at State Library of Qld Room 1B. (Covid Vaccination required)
WRITE LINKS ONLINE – GETTING TO KNOW THE USA MARKET
Register to attend the online event via ZOOM.
_________________________________________________________________________________________________________________________

22-23 October, 2022 – Book Links StoryArts Brisbane Conference.
Confirmed speakers: Clair Hume (UQP), Marisa Pintado (Hardie Grant), Nicola Santilli (Allen & Unwin), Kate Stevens (Hachette), Rowena Beresford (Riveted Press/Yellow Brick Books), Alex Adsett (Literary Agent), Sean Williams, Freya Blackwood, Rhiannon Wilde, Zanni Louise, Dr Robyn Sheahan Bright (Chair).
Bookings open now. https://booklinks.org.au/whats-on/events/about-bsab/
Are you  or your family a Book Links member yet? Members receive generous discounts to events!