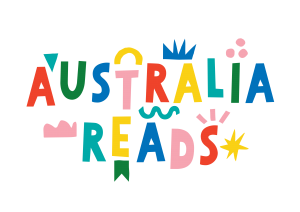 From 2-14 September 2021, Australians of all ages and from all walks of life are invited to share and celebrate the joys of reading. Whether you are picking up a book for the first time or your head is already stuck in one, there are plenty of books, activities and events as part of the festivities. Find out more information about Australia Reads.
The main event on Tuesday 14 November is the Australian Reading Hour. You're invited to stop what you're doing for an hour, pick up a book and read to yourself or the children in your life. Here are some of their recommended books to explore on the Australia Reads website. They have even published some special edition books for the event.
Book Links and Australia Reads
To celebrate Australia Reads, Book Links has organised a workshop for adults who would like to discover more about writing for children. This will be presented as part of the Write Links Program for emerging writers on Saturday 4 Sepember.  This session will run 12:30 – 2:00pm (Qld time) and will be a free event via ZOOM. Numbers limited. This will be an Australia Reads event.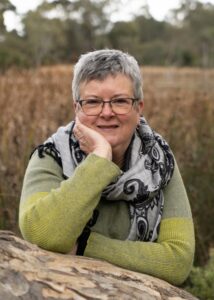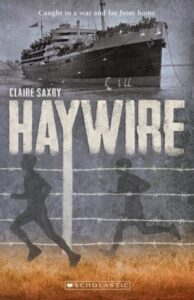 The guest presenter will be Claire Saxby, an Australia Reads Ambassador.  
Topic: The Long and the Short of it: A story of poetry, picture books and even a novel or two.
During this workshop, discover how big ideas can be distilled for young and not-so-young readers. Explore fiction and non-fiction writing and how they can work together. This workshop includes idea-generating, story-structuring and elevator-pitch-writing exercises. Book here
__________________________________________________________________________________________________________
Australia Reads 2020
In 2020 Book Links ran multiple events for Australia Reads. Links to the recording of some of these evnets can be found below.
Sunday 1 Nov 3:00 – 3:30 EST Story Links short story competition for young writers – Winners were announced, and the best of the entries  read aloud.  Watch the StoryLinks Short Story Awards 2020 on You Tube (47 mins)
Monday 2 Nov 12:00 – 1:00 EST Ask an Author with Jackie French, Michael Gerard Bauer and James Moloney. Have you ever wanted to ask an author a question? We have three award winning authors online to chat with you. Watch Ask an Author on YouTube (57 mins)
Tuesday 3 Nov 9:30 – 10:30 EST Children's Choices – What should you read for the Reading Hour? Listen to children recommending to other young readers their ideas for great books to read during the Reading Hour. Children are invited to participate by submitting short videos making their recommendations or 'book trailers' created by children submitted in advance for us to share.
Watch Children's Choices on YouTube (36 mins) List of books recommended by the young readers – selected books.
Wednesday 4 Nov 4:30 – 5:30 EST Meet the Author! Beat the Author! – Do authors know their books as well as you do? See if you are smarter than the authors and can answer first. Quotes will be read and questions asked from books by these authors. Jackie French, Michael Gerard Bauer, Brian Falkner, Chris Bongers, Dave Lowe, Samantha Wheeler, Will Kostakis. (No recording made)
Thursday 5 Nov 2:00 – 3:00 EST The Author's Voice – Hear notable authors read sections from their books. Jackie French, James Moloney, Michael Gerard Bauer, Brian Falkner, Allison Rushby, Chris Bongers, Will Kostakis, Dave Lowe, Samantha Wheeler and Sally Rippin.
Watch The Author's Voice on YouTube (51 mins)
Friday 6 Nov 4:30 – 5:30 EST Which author is that? Quotes from books by amazing authors will be read out and we will see which team can identify the authors and titles of the books. Authors participating : Quiz master: Brian Falkner Team A – Pamela Rushby, Christine Bongers, Samantha Wheeler Team B – Michael Gerard Bauer, Will Kostakis, Dave Lowe
Watch Which author is that? on YouTube (53 mins)
Saturday 7 Nov 12:30 – 2:00pm EST Write Links Workshop with award winning author and illustrator Mark Wilson on writing and illustrating picture books on historical themes. This will be a free session and aimed at adults interested in writing and/or illustrating. 
Watch Mark Wilson workshop on YouTube (1 hour 30 mins)
Sunday 8 November 3:00 – 4:30 pm EST Read this! – Listen to a group of adult book lovers making recommendations for books to hook kids in. This will include a few bookshops offering their expertise as well as other book lovers. 
Watch Read this! on YouTube (1 hour 21 mins)
Monday 9 November Review the Week – View our recorded events.  Replay what you want, when you want. There are also some events being run this day by Australia Reads for Kids at 10:30 am AEDT and Australia Reads Teens at 12:30pm AEDT
Tuesday 10 November 9:30 – 10:30 In a virtual event, Australia Reads Ambassadors Jacqueline Harvey and Will Kostakis will discuss the joys of reading, their books, and writing for the young and the young at heart. Jacqueline Harvey (bestselling author of the Alice-Miranda, Clementine Rose and Kensy and Max series of books) and Will Kostakis (award-winning author of The Sidekicks, The First Third and the Monuments series) will talk about the importance of reading and why they're excited to be ambassadors for the program in 2020. They'll read excerpts from the books they've written especially for the Australia Reads campaign before a Q&A focused on all things books and reading. Watch the event on YouTube (59 mins)
12:00 – 1:00 EST Meet the Illustrators with Caroline Magerl, (Nop, Honour Book CBCA 2020 Picture Book of the Year Award) and Anil Tortop, (Bat vs Poss, written by Alexa Moses, CBCA Shortlist Early Childhood). Caroline and Anil will be showing you how they create their images. You will be able to ask them questions. Watch The Illustrators on YouTube (46 mins)
Wednesday 11 November Australia Reads will also hold an event this day 12.30 pm AEDT. Check their website.
Thursday 12 Nov – The Reading Hour – What will you be reading? Here is Kay Nixon from The Little Book Nook in Palmwoods reading the picture book Beauty by Sandra Kendell, published by Windy Hollow Books. Beauty is a story that celebrates the importance of trees, community and the relationships that nurture us all. Cleverly blending fiction and non fiction Beauty explores the role the Beauty Leaf Tree plays in the wider community of animals, insects and plants. Enjoy!