2016-17 Australian Children's Laureate Leigh Hobbs is coming to Brisbane
for Book Links – the Centre for Children's Literature!
Announcing the second Book Links Lecture
in Children's Literature
We are pleased to announce that guest speaker for the second Book Links Lecture in Children's Literature will be the 2016-2017 Australian Children's Laureate Leigh Hobbs. He will address the topic:
'The mystery of Visual Literacy, and, why isn't humour taken more seriously'

Leigh Hobbs doesn't set out to create books with messages or that push or promote social issues. In fact, he doesn't even set out to make his books funny. However, the characters he creates and lets loose on the world have, in words and pictures developed a life of their own.
And, on further examination all his books are about the issues which are very much central to the lives of children. How and what do children think when Angela tucks Old Tom into bed and asks him to be good ?  What makes kids accept that Mr Chicken is trying  his best to master French on his quick trip to Paris…?
Do not miss what will be a remarkable unique opportunity to hear from a prominent figure in the Australian world of children's literature. This lecture sold out last year, so book early.
What:  Book Links Annual Lecture
Time & date:  6.00pm, Thursday 23 June 2016
Where:  State Library of Queensland
Price to attend lecture only: Members of Book Links/QWC $10, non-members $15
Price to attend lecture followed by VIP reception: Members of Book Links/QWC $25, non-members $30  Bookings are now open.  Mark the date in your calendar.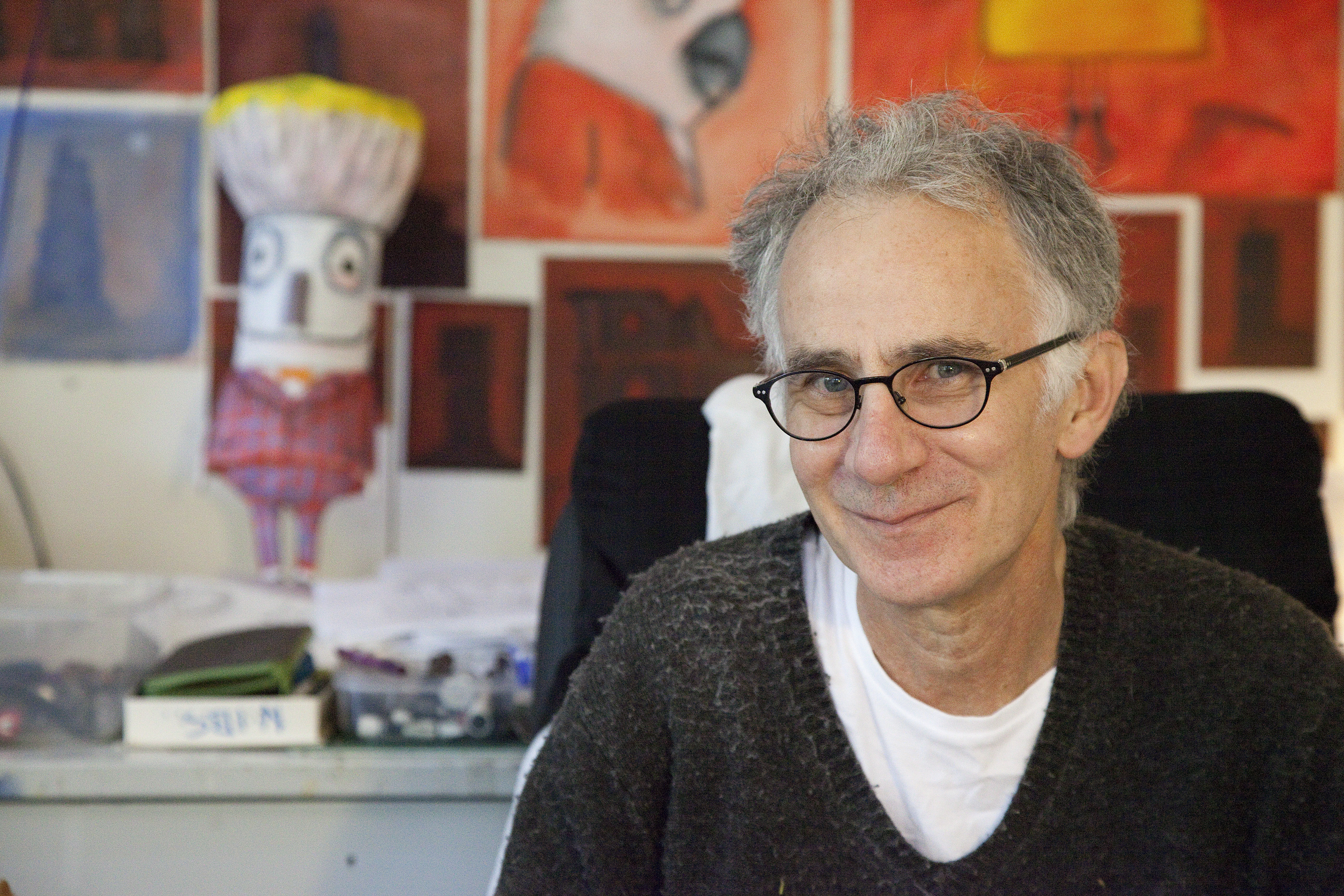 About Leigh Hobbs
Artist and author Leigh Hobbs is the Australian Children's Laureate for 2016 / 2017. He is best known in Australia and the UK for the twenty children's books he has written and illustrated featuring his characters Old Tom, Horrible Harriet, Fiona the Pig, The Freaks in 4F, Mr Badger and Mr Chicken.
Old Tom was adapted into a very popular animated television series, Mr Chicken was adapted for the stage by the National Institute for the Dramatic Arts and Horrible Harriet is due to make her stage debut in Sydney in 2017.  Leigh was also a secondary school art teacher for twenty five years.
The Book Links Annual Lecture in Children's Literature 2015
The inaugural Book Links Lecture in Children's Literature, was presented by Book Links and the Queensland Writers Centre. It was designed to raise the profile and value of children's literature and to stimulate discussion and disseminate the results of current research on children's literature.
The first lecture was held at the State Library of Queensland, 25 June 2015 with a sellout-crowd coming to listen to Dr Robin Morrow. Robin has dedicated her life to children's books and is the current President of International Board on Books for Young People (IBBY) Australia.  In 1971 she established The Children's Bookshop at Beecoft in 1971, Sydney's first specialist children's bookshop in Sydney. She is widely published on children's literature, has spent 10 years as Children's Literature Reviewer for The Weekend Australian and has been acknowledged for her service to children's literature and to the writing and publishing profession with a Member (AM) in the General Division of the Order of Australia in the 2014 Australia Day Honours.
A report of the lecture was written by Book Links Vice-President Yvonne Mes and can be found here.