Romancing the Stars – Gold Coast
Date: Friday 14 June 2019
Venue: Somerset College, Somerset Drive, Mudgeeraba, Queensland 4213
Time: 6:00 – 9:30pm
Cost: $25 for Book Links members | $35 for non-members
RSVP: Friday 7 June
Book here: https://www.trybooking.com/BCKFC
Starring: Meet: Brian Falkner, Candice Lemon-Scott, Gwyneth Jane Page, Jo Sandhu, Lachlan Creagh, Lucas Proudfoot, Lucia Masciullo, Nette Hilton, Remy Lai, Stephen Axelsen, Tamsin Ainslie, Tristan Bancks, Zanni Louise, Megan Daley, Samantha Wheeler, Giuseppe Poli and MC: Yvonne Mes
See what fun we had in Brisbane in 2018 at Romancing the Stars!
You Tube Video courtesy of Peter Allert.
---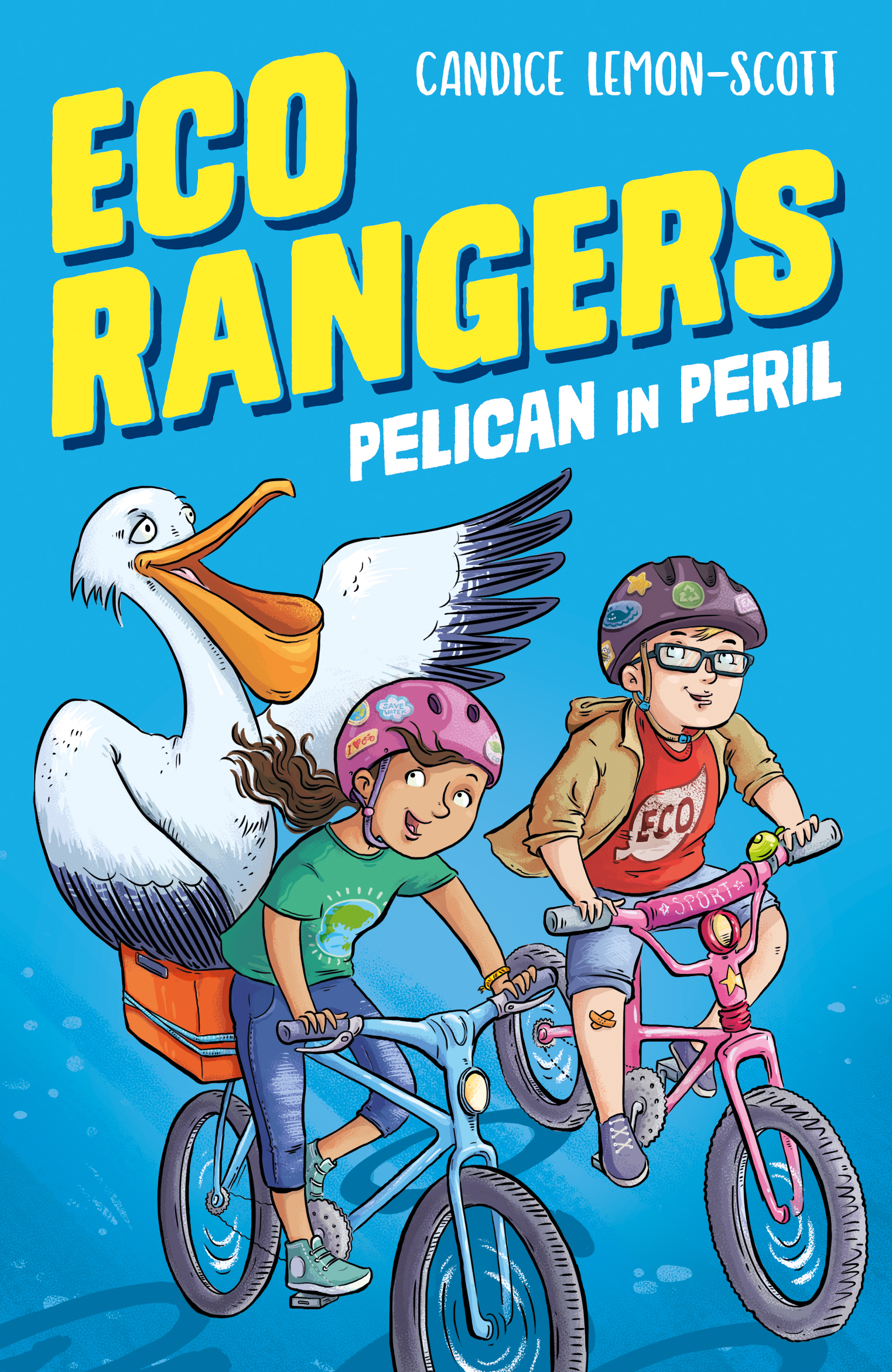 Candice Lemon-Scott is an award-winning Australian author, editor and presenter. Her quirky style, fast-paced narratives and originality appeal to young readers in particular. Candice has published 13 books for children with New Frontier Publishing, Penguin Books and Pearson Education. Her novel Unloched, with Odyssey Books was commended in the Victorian Premier's Literary Awards. A trained wildlife carer, she enjoys writing about the adventures of the young Eco Rangers, Ebony and Jay. Eco Rangers is her second book series for children.
Candice has a Bachelor of Communication / Diploma of Arts (Professional Writing & Editing). She is a Books in Homes role model. When not writing, she can be found on a beach somewhere, reading.
Find out more at: www.candicelemonscott.com.au
---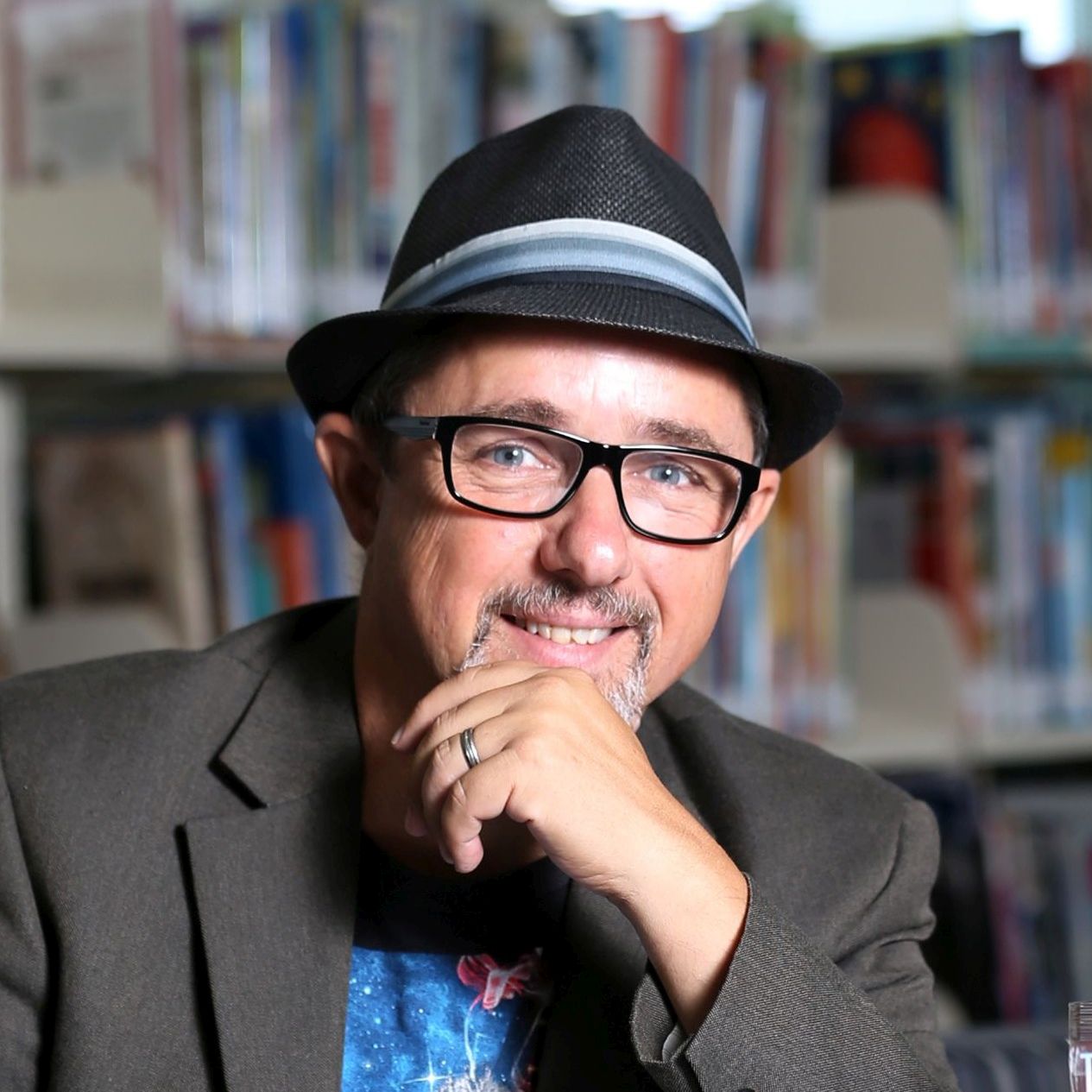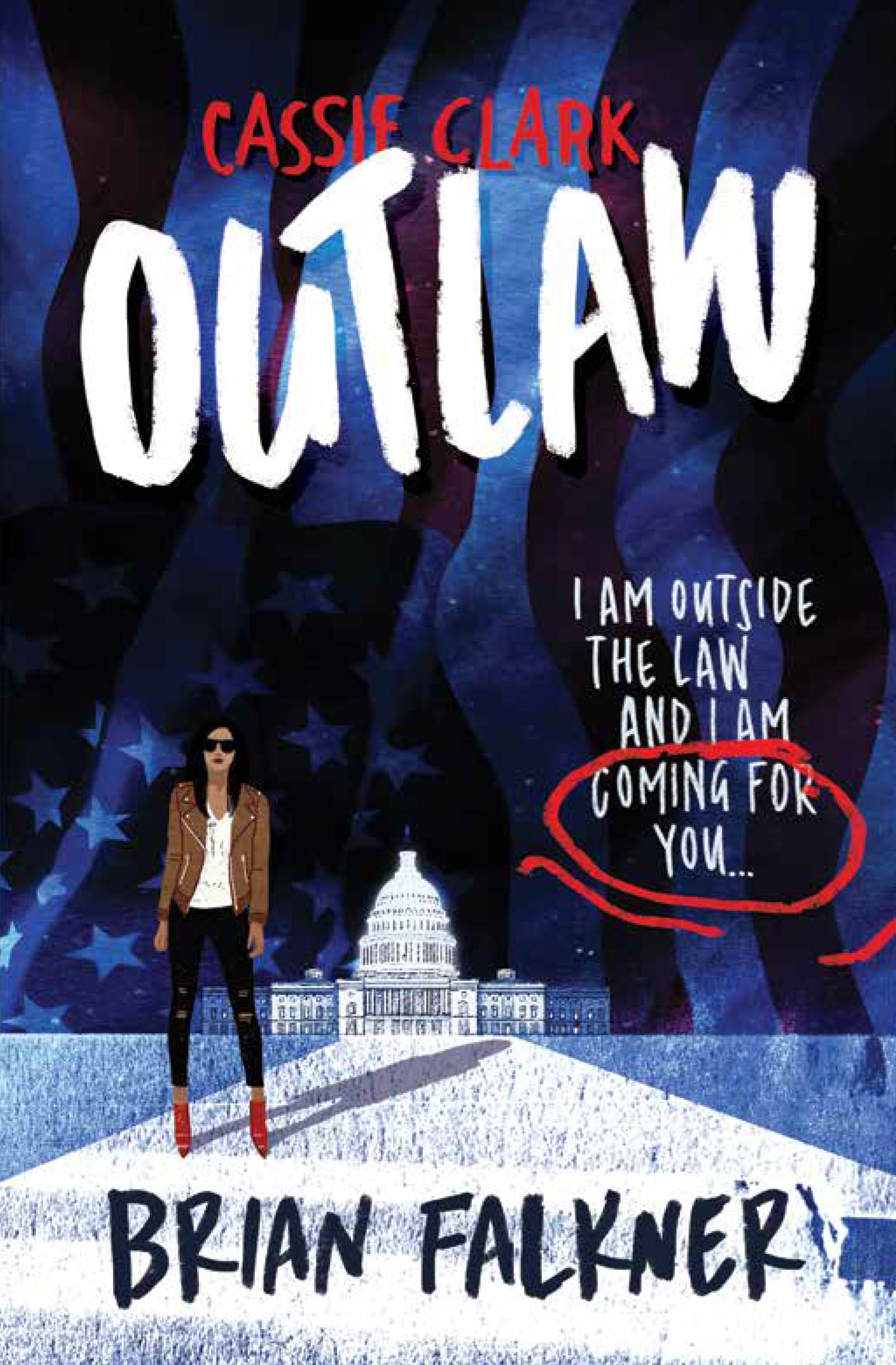 Brian Falkner loves telling stories, either in his best selling books, or standing in front of an audience of students. He's the award winning author of eighteen books for children and young adults, published in over twelve countries in seven different languages.
For the last ten years Brian has also been touring the world teaching and coaching students in creative writing. His energy and humour make his workshops a fun and rewarding experience for young writers and his sessions are in high demand. His latest books are a collection of short stories called 'That Stubborn Seed of Hope' (UQP 2017) and 'Cassie Clark Outlaw' (One-Tree House).
---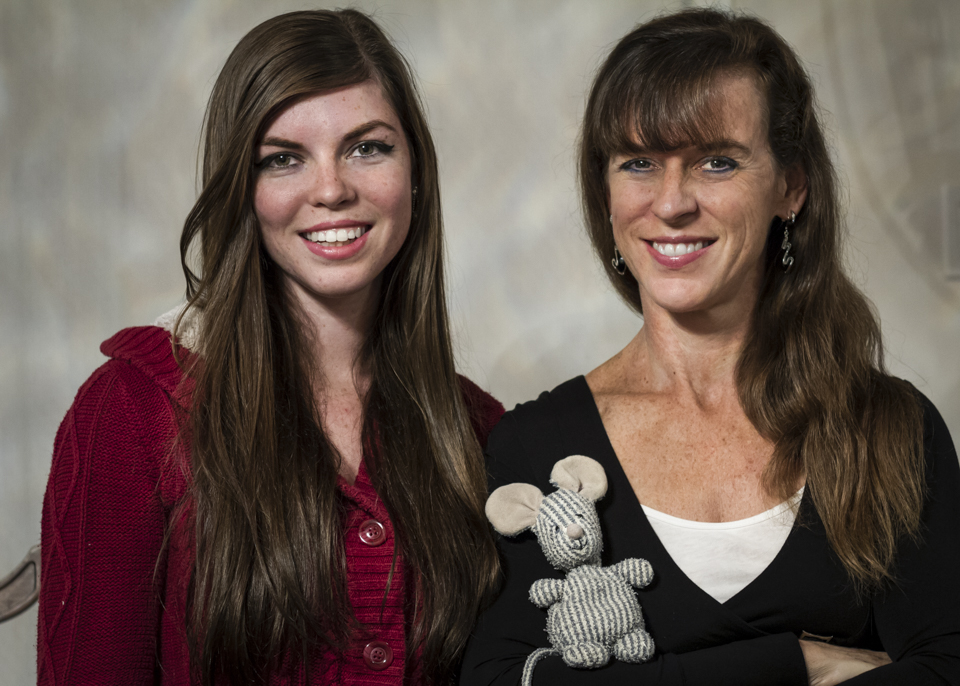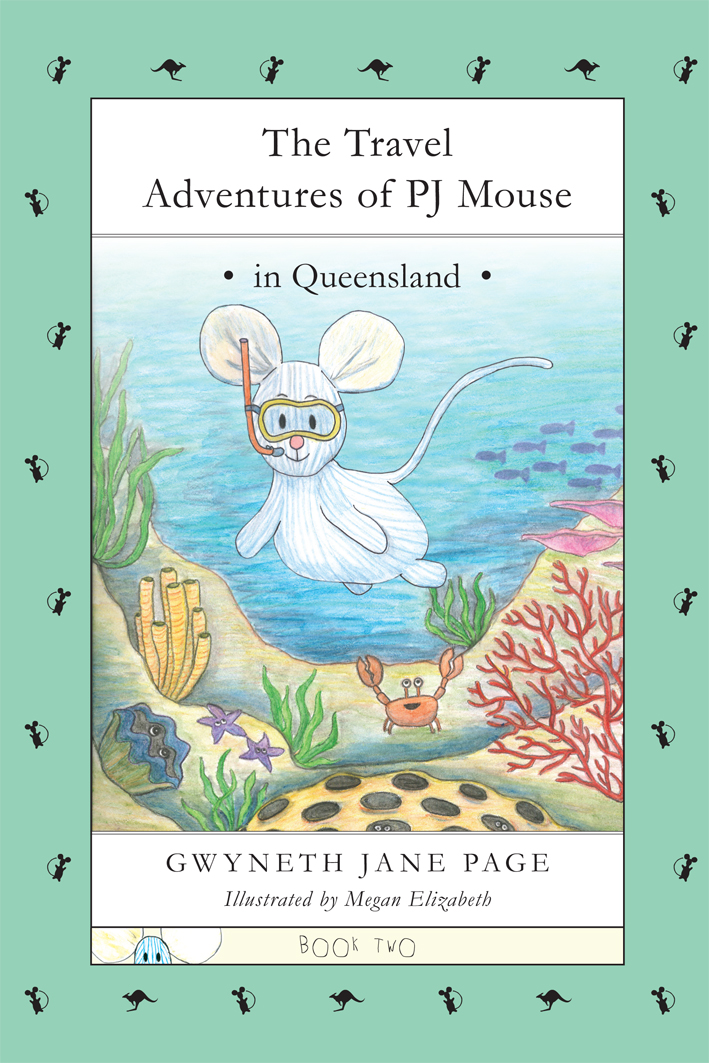 Gwyneth Jane Page is the author, and her daughter Megan is the illustrator, of the popular The Travel Adventures of PJ Mouse series.  Having lived in many countries before relocating to Australia in 2016, she enjoys sharing her love of the planet we all share through the PJ Mouse books.
Her first book in The Animal Pack Series is due to be released in May, 2019.  Her youngest daughter, Emily is the illustrator for these rhyming picture books.
Gwyneth is currently working on two YA novels.  The first of which was shortlisted, and received a highly commended notation, at the CYA 2018 Conference.  The novels explore the impact our current climate/pollution crisis may have on our future.
---
Jo Sandhu is an award-winning author who writes adventure novels for upper middle grade. Her trilogy, Tarin of the Mammoths, is published by Penguin Random House. Book One, The Exile, won the Readings Children's Book Prize in 2018 and is a CBCA Notable book. It was also a finalist in the Aurealis Awards for Best Children's Book and is on the NSW and Qld Premier's Reading Challenge.
Other books in the trilogy are Clan of Wolves (2017) and Cave Bear Mountain (2018)
She can be found at www.josandhu.com
---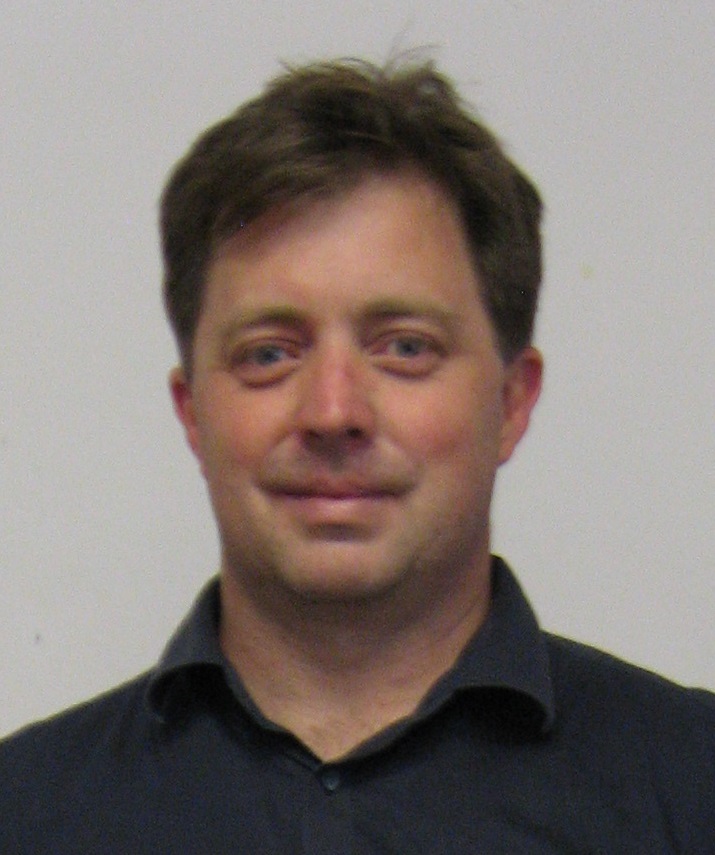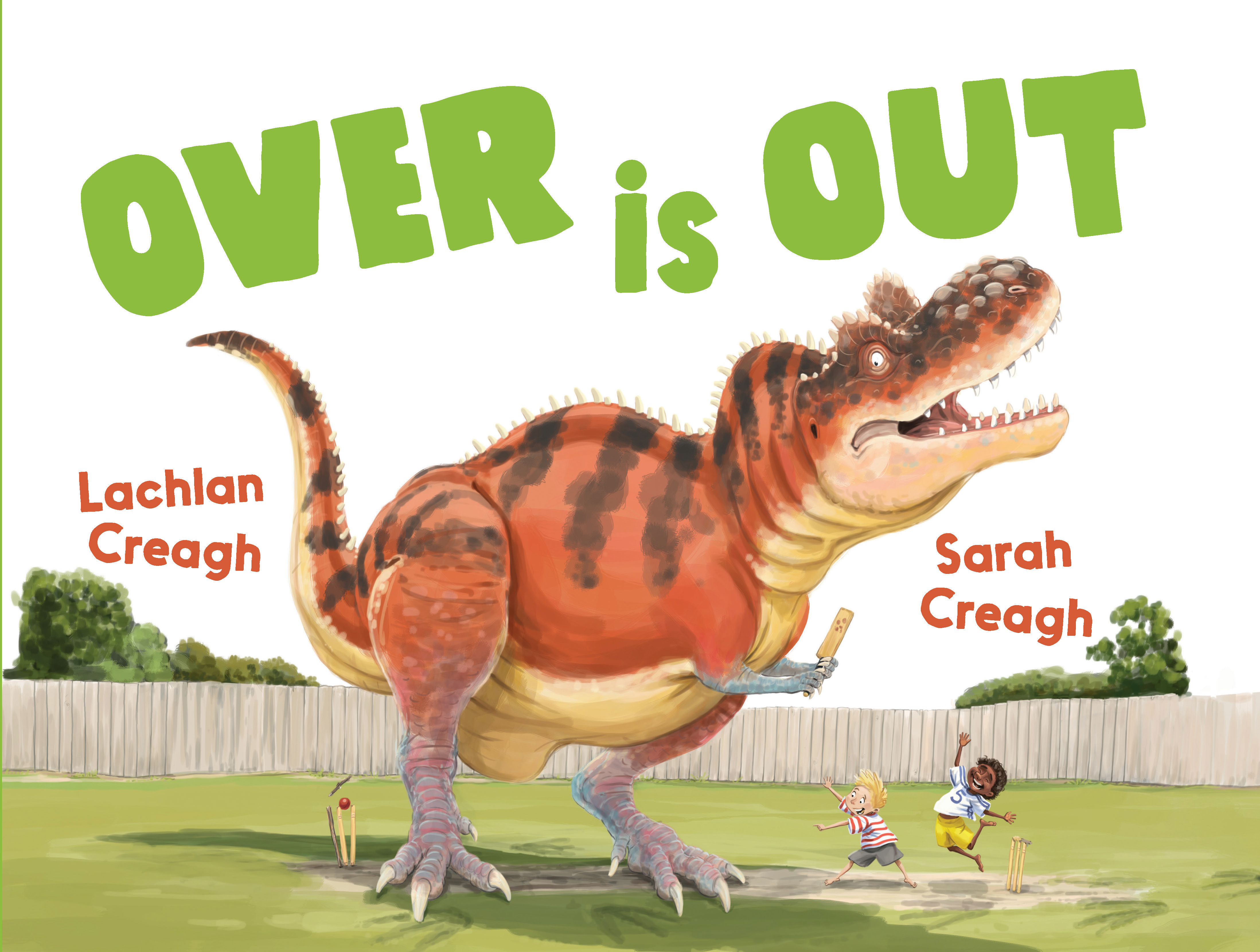 Lachlan Creagh was born in Townsville. He studied industrial design for several years but changed to computer animation. He worked for three years at a video production company working on TVCs and corporate videos, then twelve years in the computer games industry in Brisbane and did part-time freelance work in his spare time. He worked as a 3D artist, Lead artist, Lead Animator, senior animator/concept artist and, most recently, senior concept designer. In 2008 he made the decision to pursue a full time career as a freelance illustrator, concept designer and animator. He packed his family up and decided on a sea change to northern NSW near Kingscliff for some beautiful sunsets, fresh air and inspiration. He has since illustrated over ten books for children. Lachlan illustrated the Little Mates series of alphabet books for Scholastic, his own wombat series and Dinosaur Rocks. His most recent book is Over is Out.  http://www.lach-land.com/
---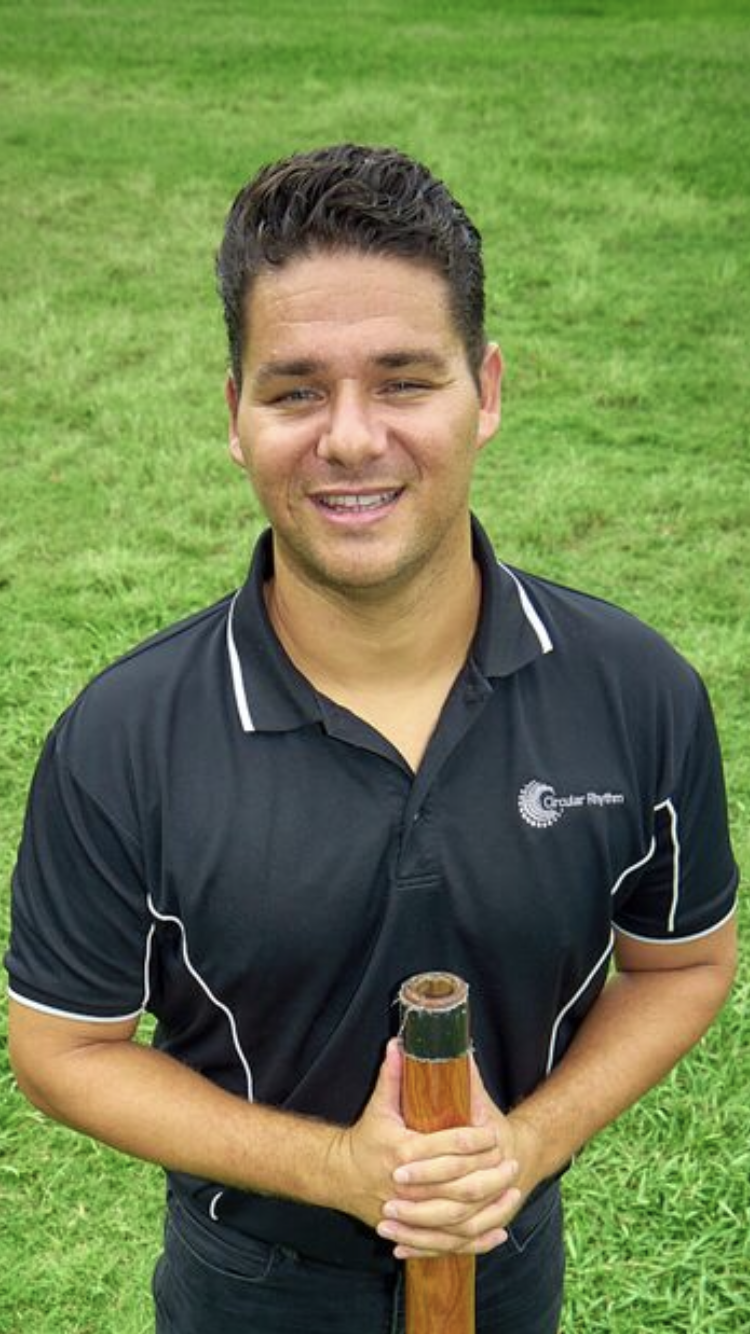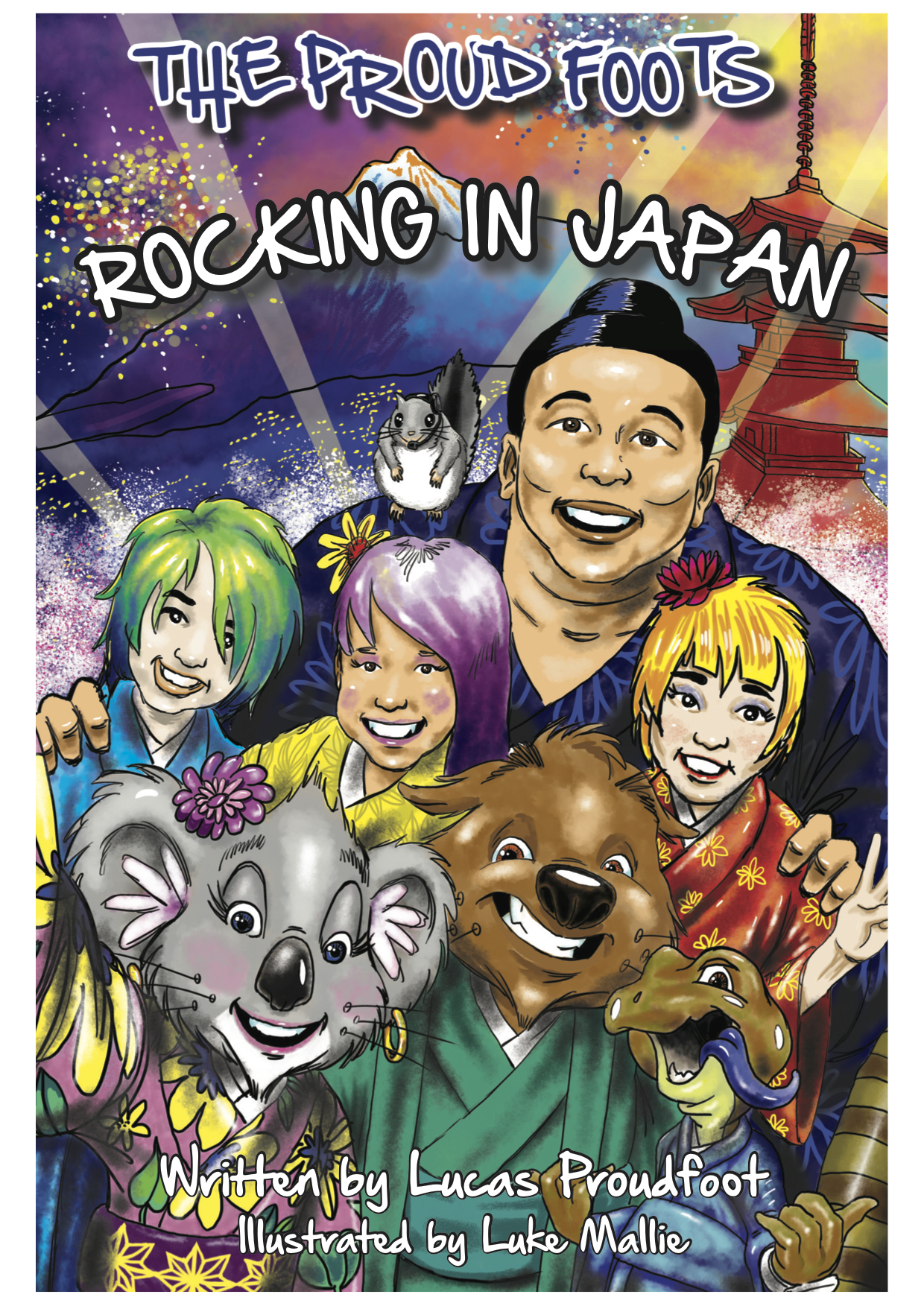 Lucas Proudfoot is one of Australia's most versatile children's performers, playing guitar, didgeridoo and stomp box to over 120,00 kids each year. He is a multi-platform storyteller, sharing stories through his music, books and live performances.
The Proud Foots is a five-part book series, which shares carefully crafted stories to include references to Australia's diverse Aboriginal and Torres Strait Islander cultures and showcases other remarkable Indigenous cultures from around the world.
With 270+ shows booked across Australia in 2019, the release of his entire book series and a host of soon-to-be-announced projects in the works, Lucas Proudfoot has no intention of slowing down. http://www.theproudfoots.com.au
---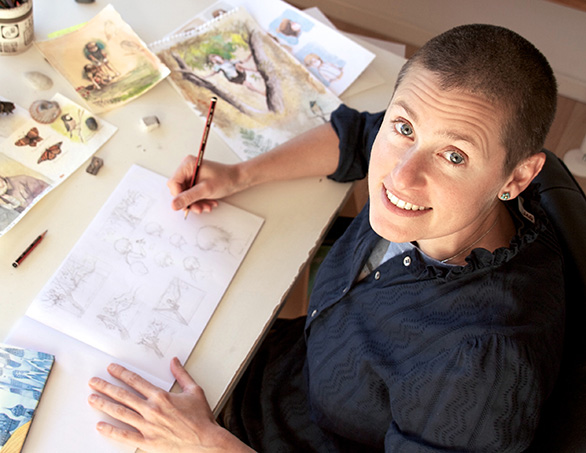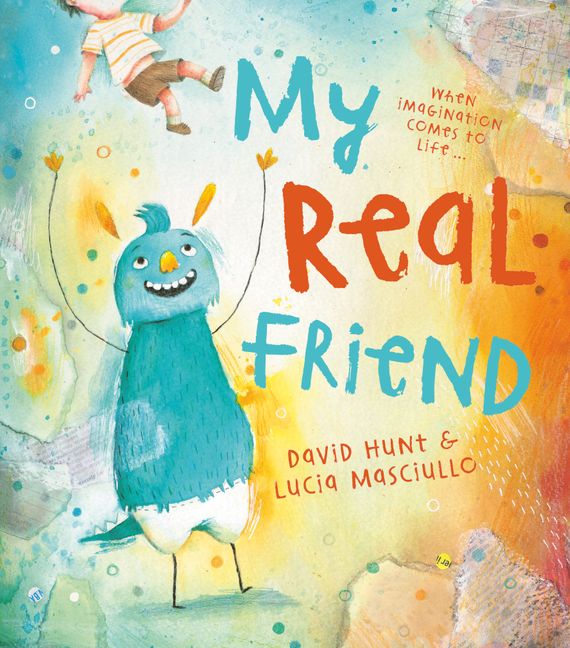 Lucia Masciullo is an award winning children's book illustrator born and bred in Livorno, Italy. She moved to Australia in 2007 and she now lives on the Gold Coast.
She has illustrated more than twenty books, among which the CBCA Honour Book and Prime Minister Award shortlisted Come Down, Cat! by Sonya Hartnett and the best selling series Our Australian Girl.
Lucia likes to create whimsical characters and she works with traditional techniques, mixing watercolour, pencil, acrylic and collage.
She loves to share her passion for drawing and creating illustrations and she regularly presents talks and workshops to children and aspiring illustrators.
Her last picture book is My Real Friend, by David Hunt, 2019. www.luciamasciullo.com
---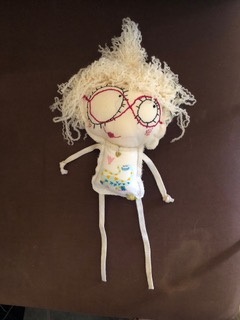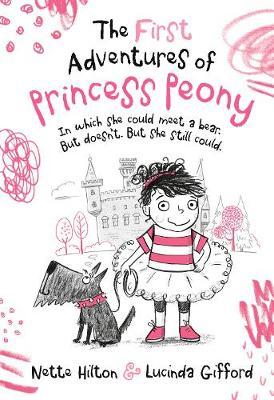 Nette Hilton has been writing books for thirty (!) years and has become one of Australia's leading authors of literature for children and young adults. Her work includes many short-listed and award winning titles classics such as Proper Little Lady published in 1989 and The Web '92 (both still in print), Sprite Downberry, short listed for both 2009 Queensland and NSW Premier's Awards all the way to The Innocents, long listed for the Prime-Ministers awards 2011. My Silent World (Hachette, 2009), is a White Raven – a prestigious award presented to books selected at the Bologna Children's Book Festival, 2010. The Smallest Bilby books have similarly been awarded the White Raven for excellence in children's books.  Her work has twice been supported by the Australia Council although the second work, The Lost Story Of Essie Moon, has yet to be published.
After several years working as judge for Dorothea MacKellar Poetry Awards (2014 – 2015 for senior students), the NSW Premier's Literary Awards, 2018-2019 and CBCA Book of the Year, 2016 -2017 she has moved back to writing and has produced The First Adventures of Princess Peony (Walker) with The Second Adventure of Princess Peony to be released in July. She is currently working on a ghost story based on the quote 'from the darkness let the innocent speak so the guilty may know their shame.', and a younger read about the wickedest, wickedest D'Lila LaRue and her Nanny-Anny-Oo.
---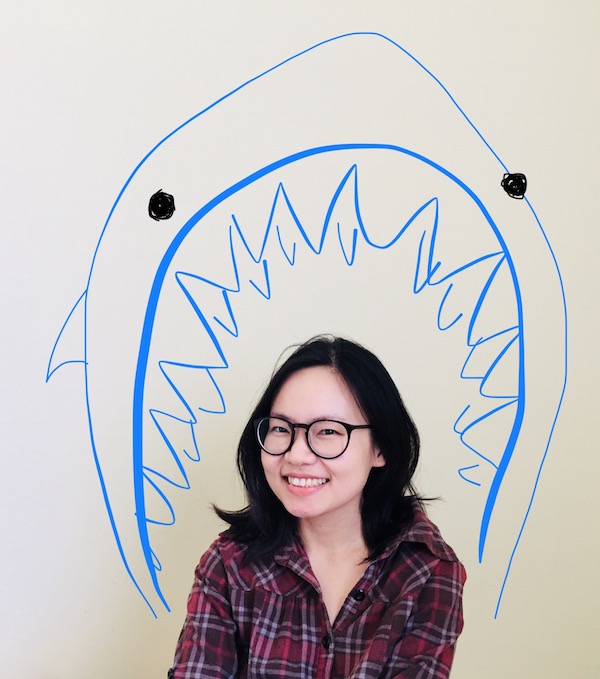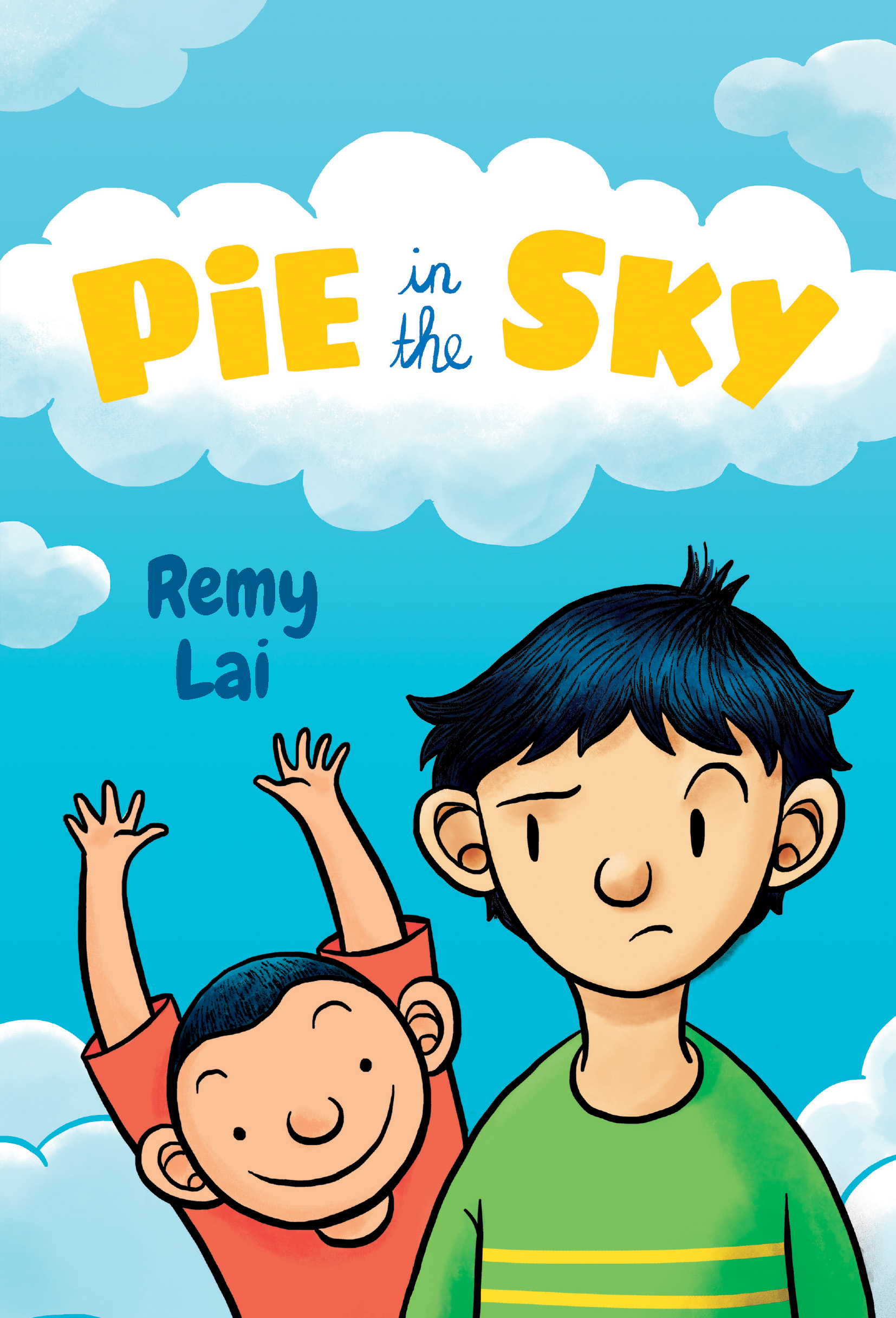 Remy Lai studied fine arts, with a major in painting and drawing. She was born in Indonesia, grew up in Singapore, and currently lives in Brisbane, Australia, where she writes and draws stories for kids with her two dogs by her side. Pie in the Sky is her debut middle-grade novel.
---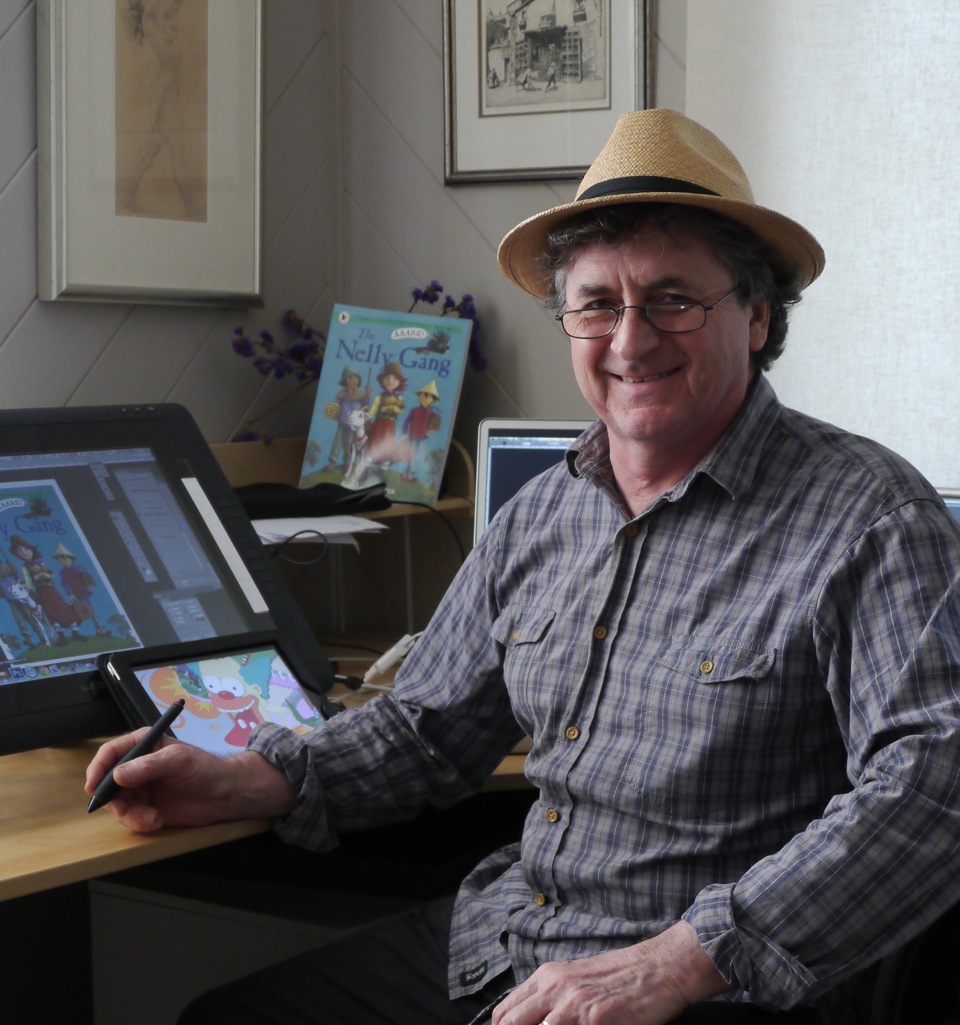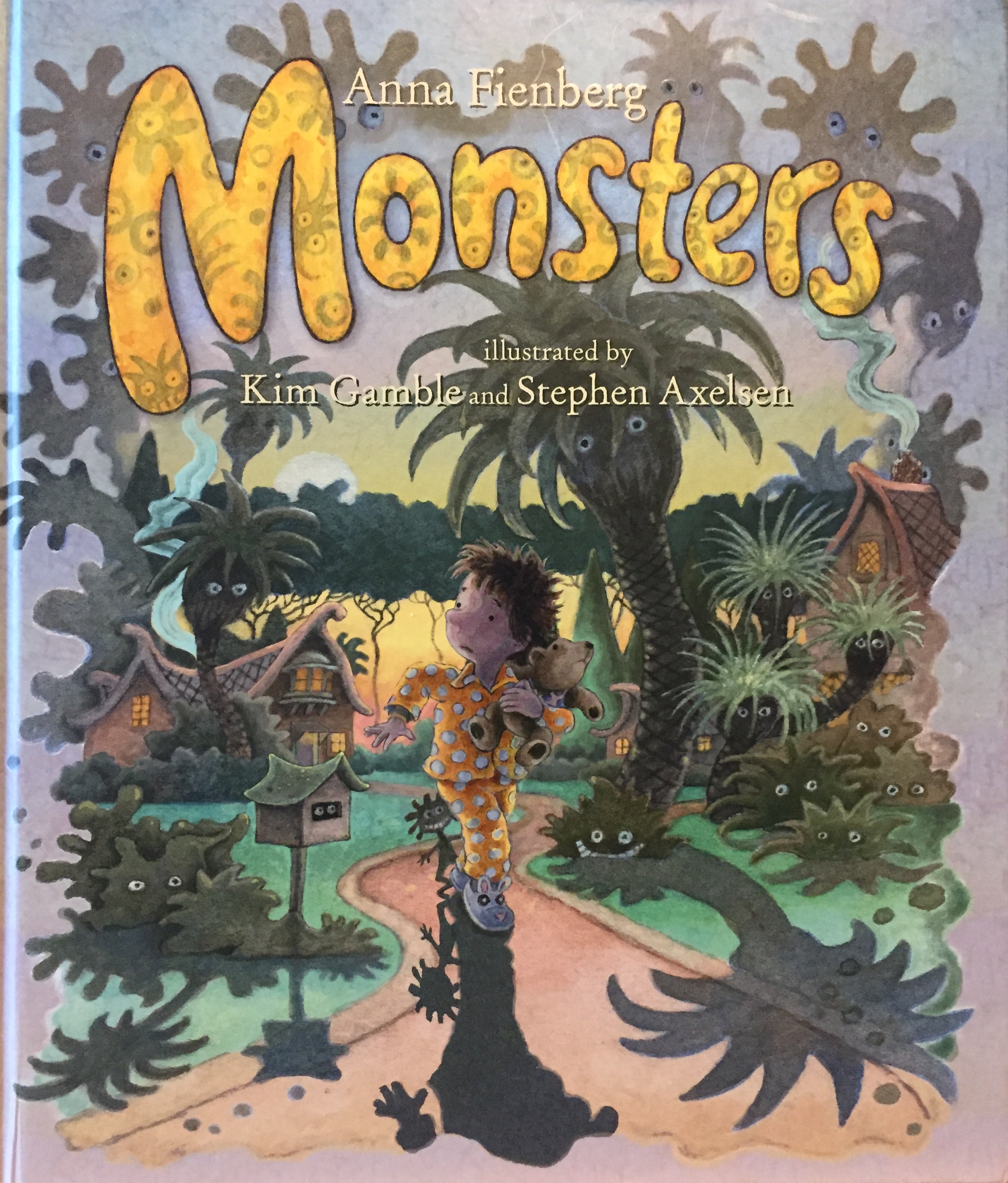 Stephen Axelsen is a veteran illustrator and author of children's books and magazines, beginning with Blinky Bill books in the mid 1970's. The great bulk of his work has been on the lighter side, fantasy and humour, with a particular interest in cartoon or 'sequential art'. His two graphic novels remain stoically in print ; The Mostly True Story of Matthew and Trim (written by Cassandra Golds) and The Nelly Gang. He is working slowly on a third, set in medieval France, where he spends a good deal of time.  His latest illustrating commission was to complete the pictures for Monsters (by Anna Fienberg) after his old friend Kim Gamble died. When not in medieval France Stephen lives with his wife and scardey cat in a pleasant coastal swamp in far Northern NSW.
---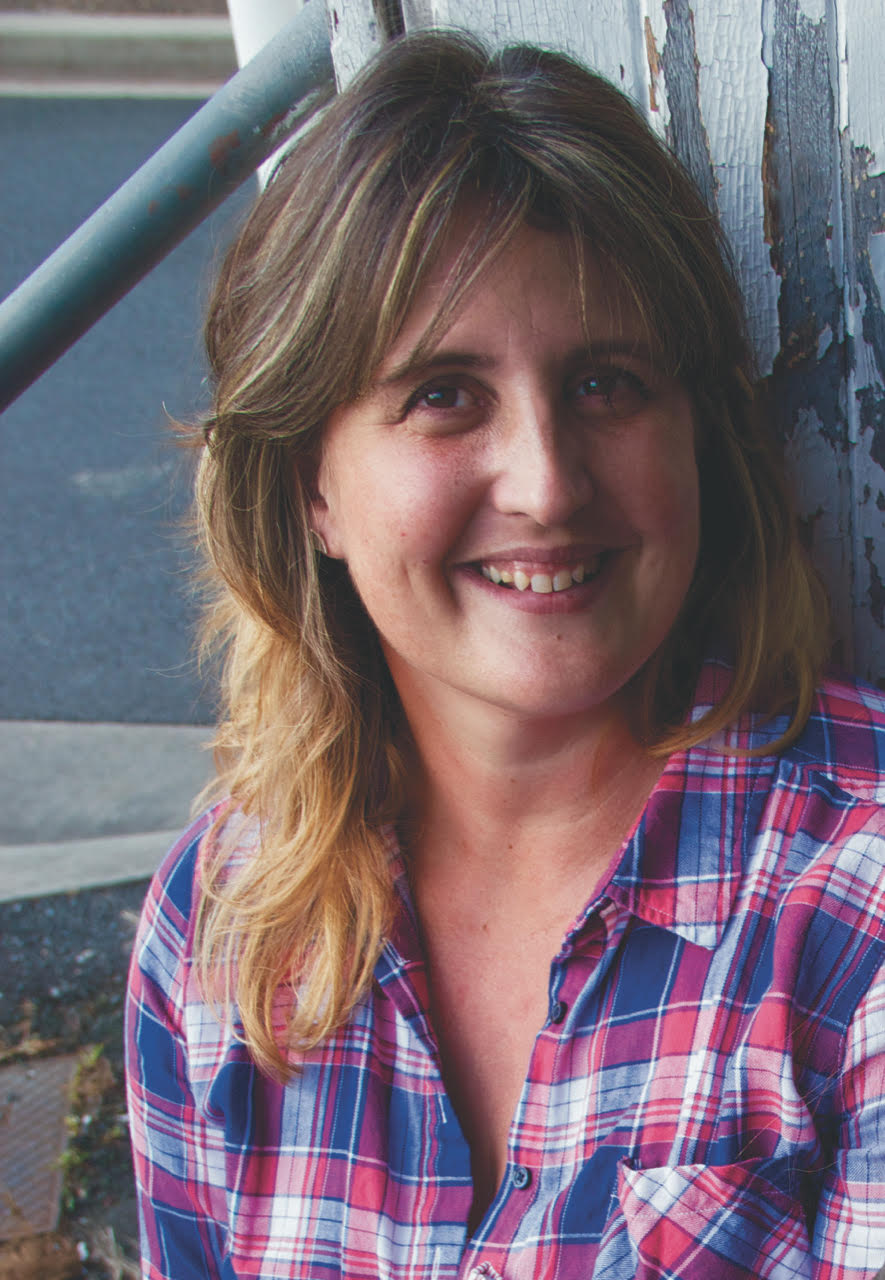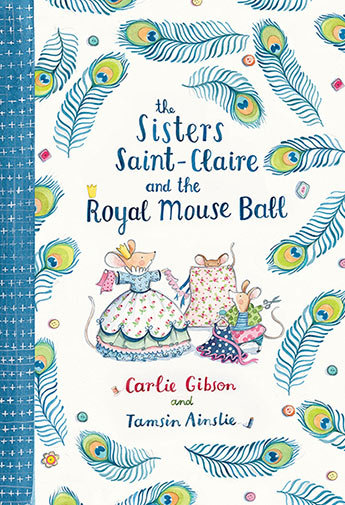 Tamsin Ainslie was born and educated in the UK and moved to Australia in 1994.  She started drawing at an early age, making books and keeping illustrated journals.  Working from her home-based studio in Northern NSW, on a farm which she shares with her partner, two daughters, two dogs, several sheep, many chickens and one very cheeky horse, Tamsin spends most of her time illustrating children's books, drawing, painting, printmaking and still makes tiny hand made books filled with drawings from life.
Her most recent books are Our baby written by Libby Hathorn and published by Little Hare 2019, The Sisters Saint Claire & the Royal Mouse Ball written by Carlie Gibson,  published by Allen & Unwin 2018, Collecting Sunshine written by Rachel Flynn,  published by Penguin  2018 and A Boat Of Stars a collection of new poetry by Australian Authors & Illustrators  edited by Margaret Connolly & Natalie Jane Prior in 2018.
---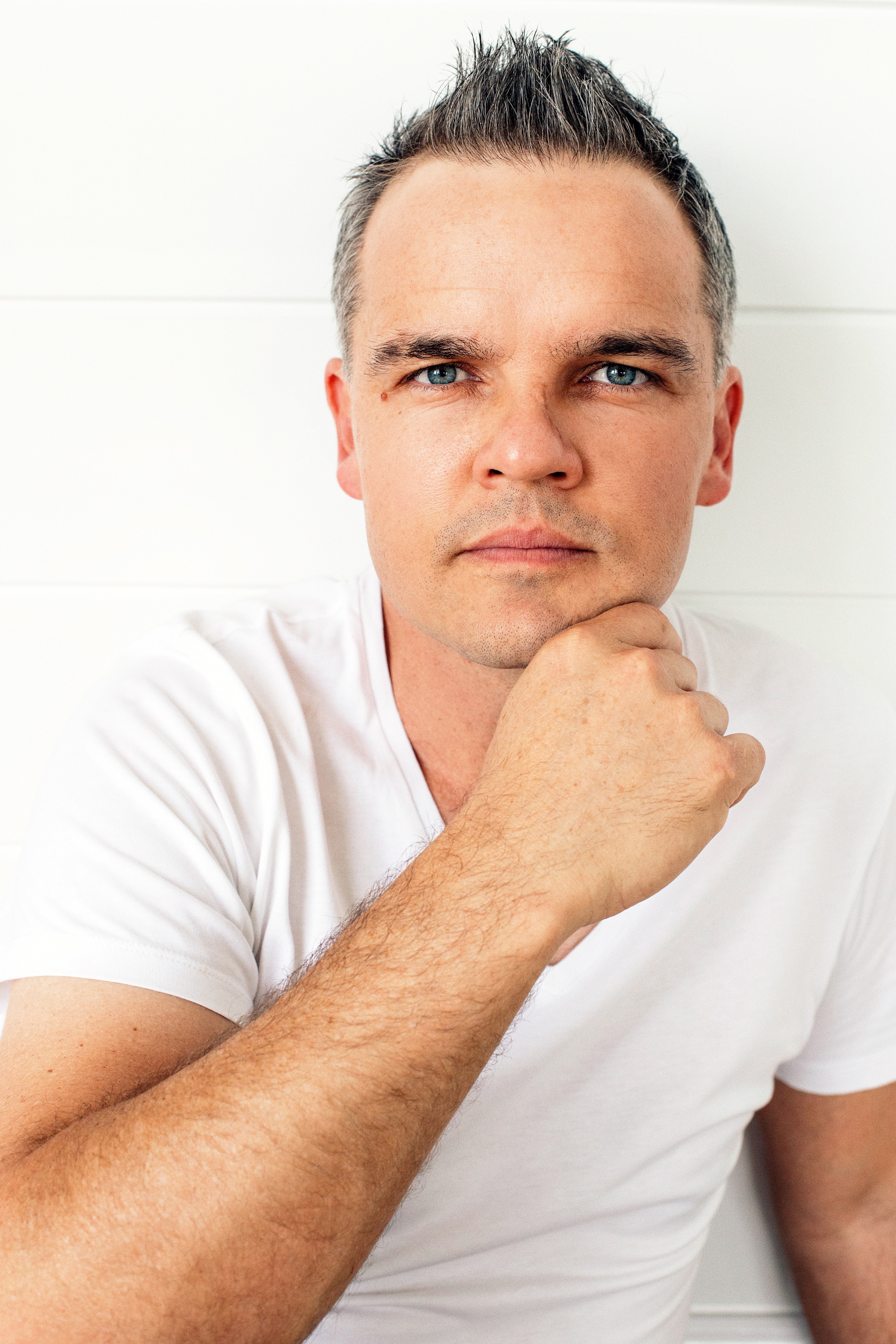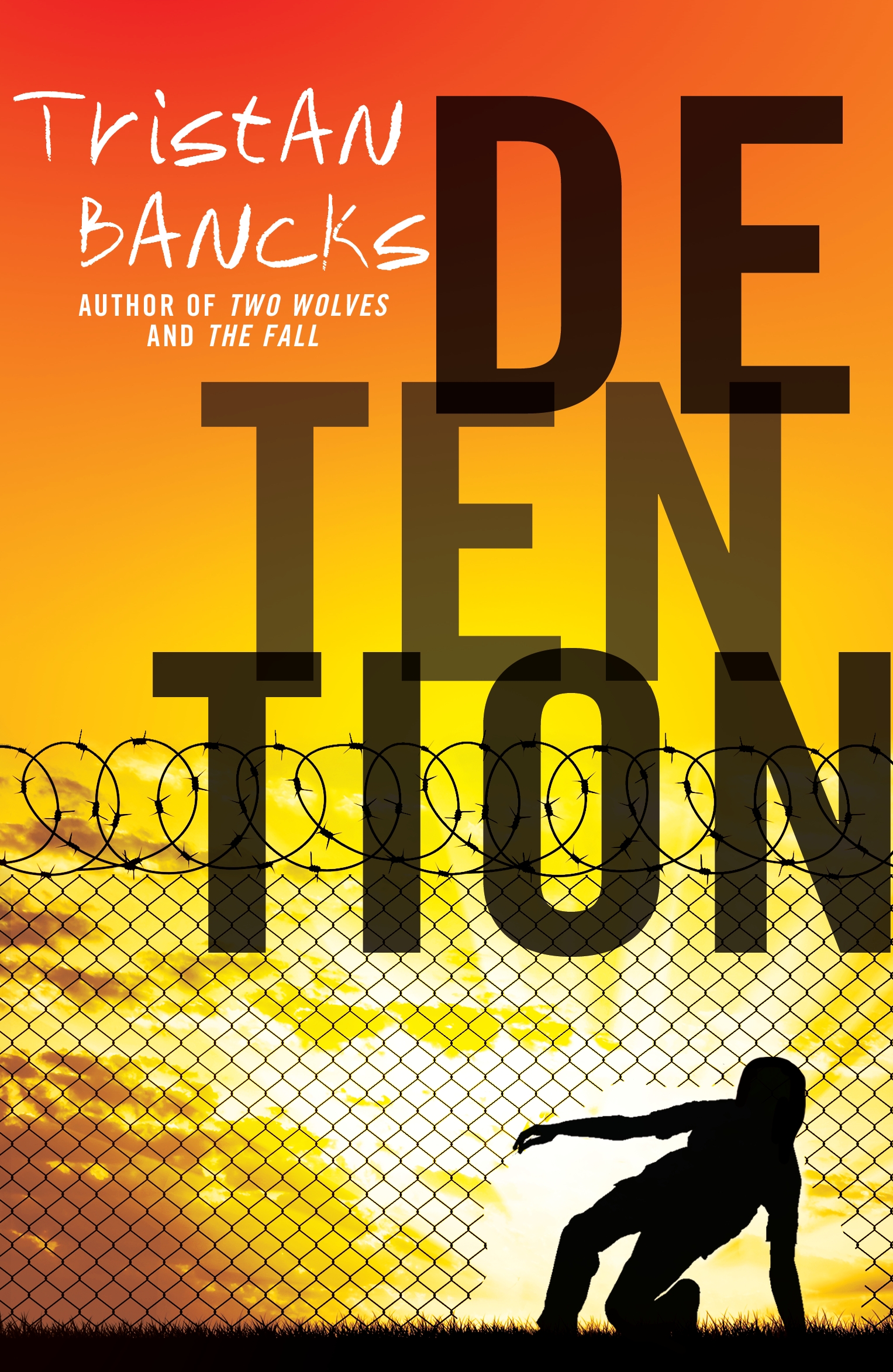 Tristan Bancks tells stories for the page and screen. His books for kids and teens include Two Wolves, The Fall and the Tom Weekly series. Two Wolves won Honour Book in the 2015 Children's Book Council of Australia Awards and was shortlisted for the Prime Minister's Literary Awards. It also won the YABBA and KOALA Children's Choice Awards, as did his latest thriller, The Fall, a CBCA Notable book. Detention, a gripping new novel about a daring escape and a lockdown in a school, is out July 2019.
Tristan is a writer-ambassador for literacy charity Room to Read. He is currently working with producers to develop several of his books for the screen. He's excited by the future of storytelling and inspiring others to create. You can find out more about Tristan's books, play games, watch videos and help him try to change the world at www.tristanbancks.com
---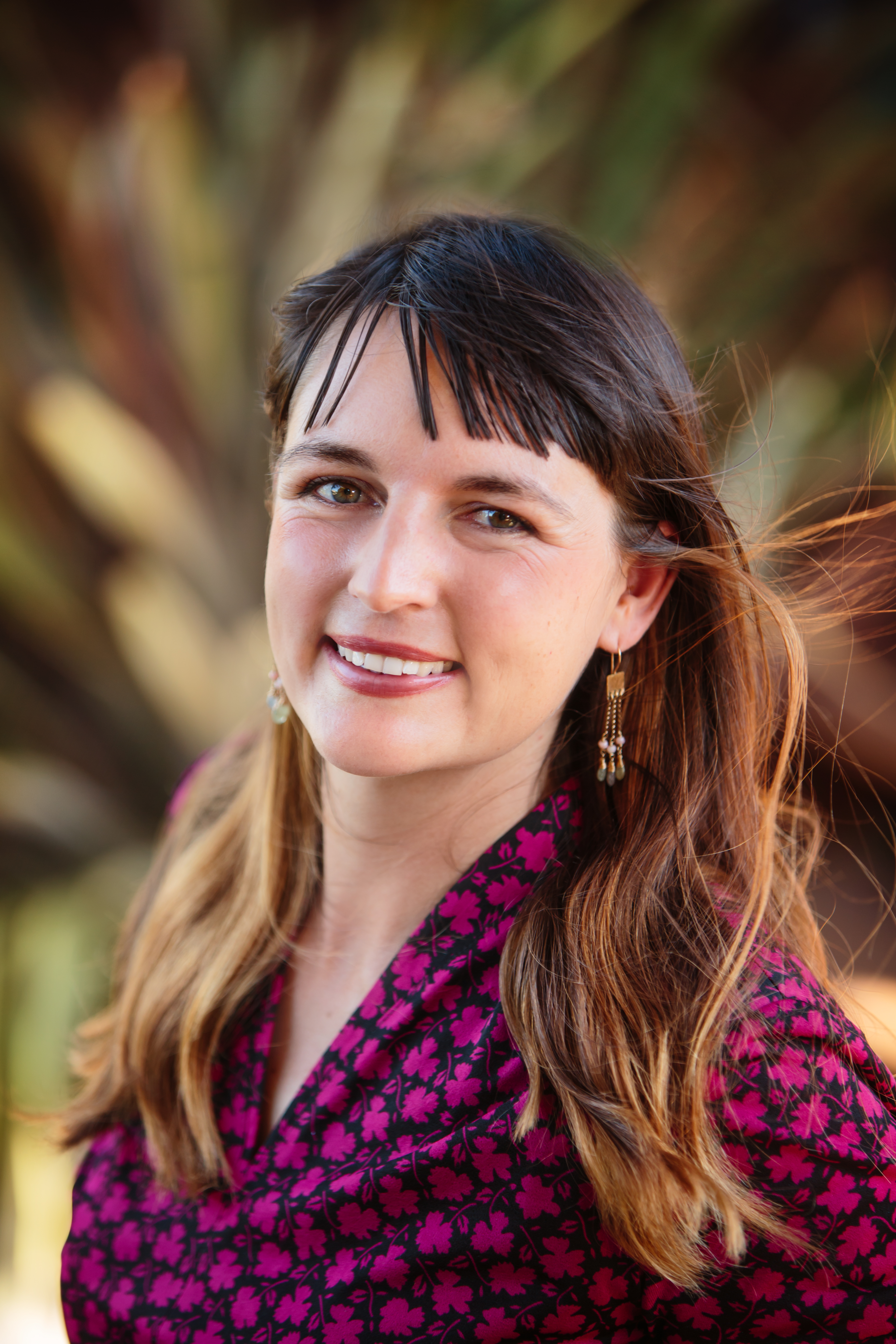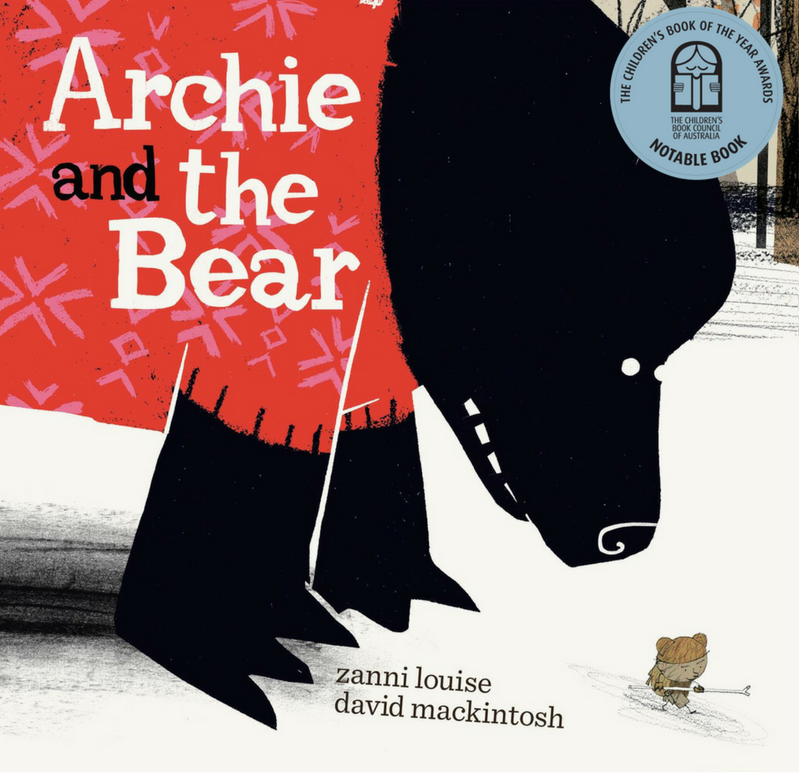 photo credit Kate Nutt
Zanni Louise has published twelve books for children, including picture books and chapter books for young readers. Titles include Errol!, Mum for Sale, Tiggy and the Magic Paintbrush, and Stardust School of Dance. Her books are sold internationally, and have been long-listed in the CBCA Awards. Archie and the Bear was selected for the prestigious White Ravens Catalogue in 2018. Zanni tours Australia, visiting schools, festivals, and running workshops for adults. She is proud to be a Byron Writers Festival StoryBoard author. www.zannilouise.com
---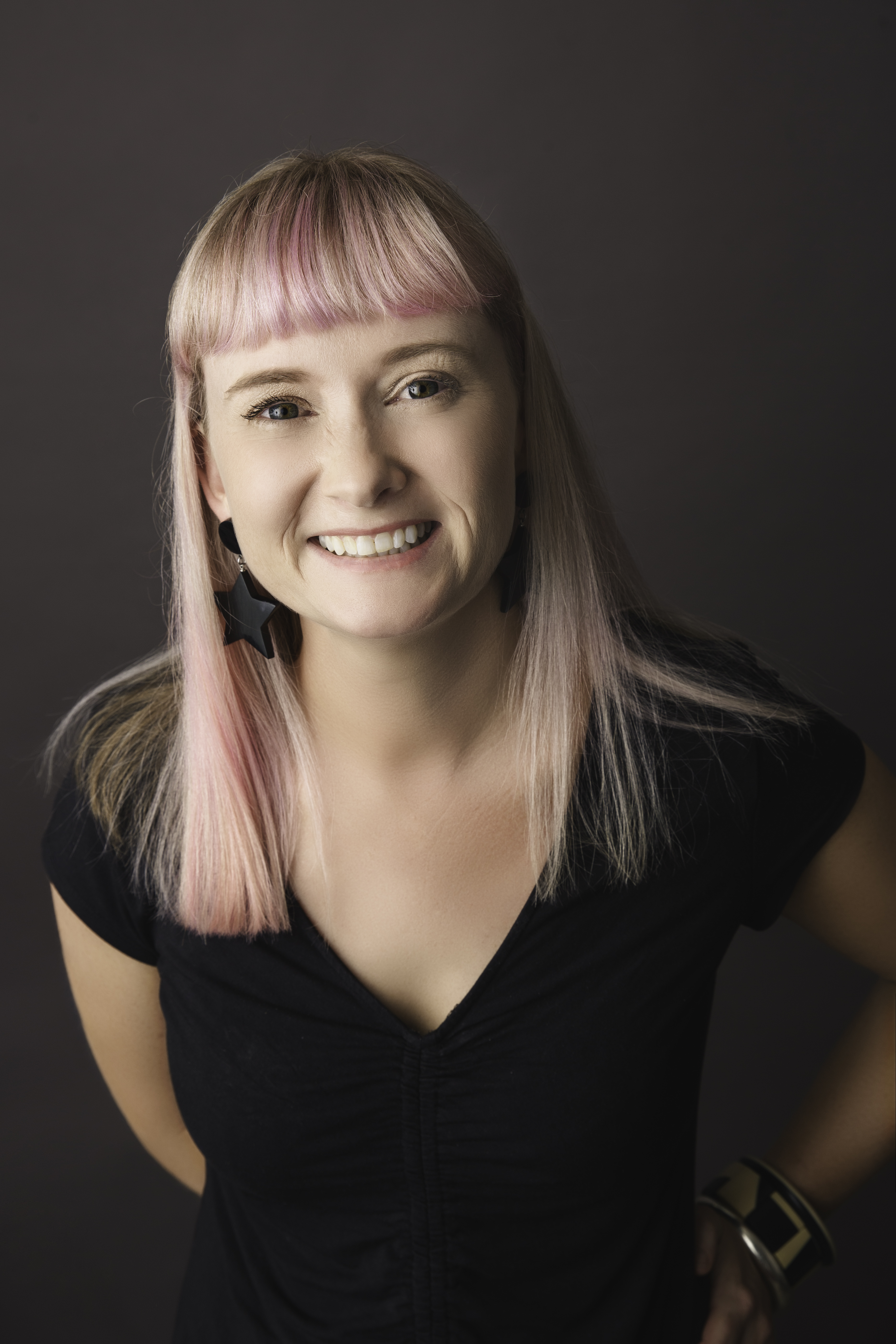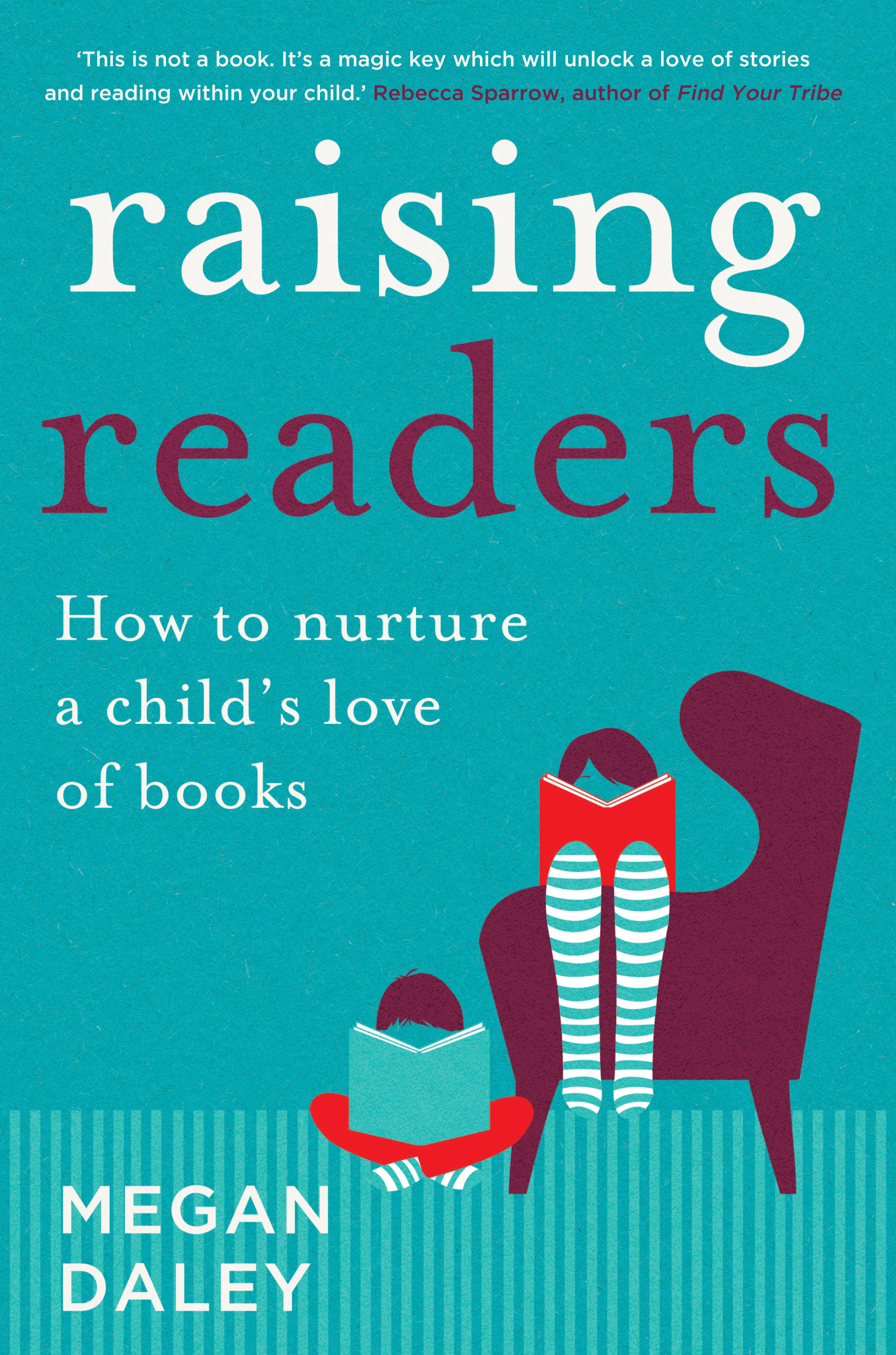 Megan Daley is passionate about children's literature and sharing it with young and old alike. In daylight hours, Megan is a teacher librarian at a girls' school in Brisbane and was recently awarded the Queensland Teacher Librarian of the Year by the School Library Association of Queensland, as well as the national Dromkeen Librarian's Award, presented by the State Library of Victoria. A former national vice-president of the Children's Book Council of Australia, she is currently on the Queensland chapter of the board of the Australian Children's Laureate and is a judge for the Queensland Literary Awards. She blogs about all things literary, library and tech at childrensbooksdaily.com and is the author of 'Raising Readers'. She also thinks sleep is overrated.
---
Samantha Wheeler studied Agriculture, worked with dairy farmers, and taught science, before writing her first children's book, inspired by koalas, in 2011. Her books, which include Smooch & Rose, Wombat Warriors, Mister Cassowary, and Turtle Trackers have been shortlisted for the Queensland Literary Awards, the Readings Book Prize, The Wilderness Society Environmental Award and the Royal Zoological Society, Whitley Commendation. Her most recent story, Everything I've Never Said, was inspired by her youngest daughter, who has Rett Syndrome and can't talk. Samantha hopes her books will inspire everyone to speak up and make a difference.
---
Giuseppe Poli is a Brisbane based Children's Picture Book Author Illustrator, and after four years in the children's literature scene, is currently illustrating his tenth picture book. In 2018 his Author Illustrator debut, Young MacDonald, was published by Yellow Brick Books and with his wife, Katie Poli, they released their debut as a children's picture book team, Marvellous Mummy, published by New Frontier Publishing in Australia and the UK. His eighth book, Invisible Jerry, written by Adam Wallace and published by EK Books came out November 2018 in Australia and will be released into the CAN, NZ, UK and the US.
Young MacDonald, by Giuseppe Poli (Yellow Brick Books, 2018)
Marvellous Mummy, by Katie Poli, illustrated by Giuseppe Poli (New Frontier Publishing, 2018)
Johnas, The International Soccer Star, by Ada Nicodemou, illustrated by Giuseppe Poli (kindergokids.com, 2018)
Invisible Jerry, by Adam Wallace, illustrated by Giuseppe Poli (EK Books, 2018)