Romancing the Stars Online – Sunshine Coast
Romancing the Stars Online is a chance to discover what books our local and other guest authors and illustrators have been creating for children and young adults in the past year. Each creator will give a short introduction to their latest publication. You have a chance to get inside information about the creation of the books and make contact with potential presenters for your school or library.
Date: Thursday 20 August, 2020
Venue: ZOOM online
Time: 6:45 – 8:30pm
Cost: Free, but donations welcome and are tax deductible
RSVP: by 3:45 pm, Thursday 20 August
Book here:  book here using Trybooking
This Book Links/Voices on the Coast event will focus on Sunshine Coast authors but include some special guest authors from overseas, interstate and the Brisbane area. There will be some lucky book draws at the end of each round. There will be three rounds with four stars in each round, each chatting for five minutes, followed by question time at the end of each round. The three groups will be Picture Books, Younger Readers, Older Readers/YA.
Books will available from The Little Book Nook at Palmwoods where you will receive 10% discount.  Locals can collect from the shop, while others can be posted. We will endeavour to have books signed by those authors who can visit the shop.
BYO wine and cheese and celebrate our stars!
Presenters: Michelle Kadarusman (Zooming in from Toronto, Canada), Lisa Fuller (shortlisted for Ghost Bird and joining us from Canberra), Will Kostakis (dropping in from Sydney), Trent Jamieson, Richard Yaxley, Wenda Shurety and Pamela Rushby (all from Brisbane) will join local Sunshine Coast Stars Caroline Magerl, (shortlisted for Nop), Aleesah Darlison, (popular author of many books), Debbie Smith, (new PB author), Kay Kerr, (an exciting new YA author), Dave Hackett, (joining us from exile in France).
---
Aleesah Darlison has written over fifty books for children and has won or been shortlisted for numerous awards. 2020 is the Year of the Llama for Aleesah as she shares her new children's series, League of Llamas (aka LOL), published by Penguin Random House, which features a team of hilarious llama secret agents embarking on dangerous missions to save their country, the Llama Republic. Be prepared for loads of daring, side-splitting llama action this year!
Find out more on her Website or Facebook
---
Caroline Magerl is a Sunshine Coast based picture book author/illustrator. Her previous works have been awarded the 2001Crichton for new illustrators (Aus) and A Bank Street College of Education 2017 "Best Children's Books of the Year" (USA).
She wrote Maya and Cat in 2018 and her most recent book Nop, also be published by Walker Books, came out in 2019. Nop has been shortlisted for the CBCA Book of the Year Award, 2020 Picture Book category.
Original illustrations by Caroline Magerl are permanently represented at The Chris Beetles Gallery St James London.
---

Dave 'Cartoon Dave' Hackett can draw a nine-headed granny-monster riding a unicycle in pursuit of a flying disco-pig faster than anybody. A beloved cartoonist, children's author and television personality, Dave has regularly appeared on too many TV shows to mention (Disney Channel, Toasted TV, It's Academic, CheeZ tv…), and has taught his 'No-Rules' brand of cartooning for the past twenty-something years to over 250,000 children in schools, libraries and festivals all over the world.
Dave is the author and illustrator of seventeen picture books, cartooning books, and novels for all ages, and is currently working on his first graphic novel (and, you know, seven other books).  He divides his year between the Sunshine Coast and the south of France with his writer-translator wife, and together they own two cats, one of which is called Fredrick FatPants (the other is not).
Find out more on his website.
Dave's latest book, Time for Adventure, Daddy is  published by UQP, 4 Aug  2020.
---
Debbie Smith, local children's author and book reviewer released her debut picture book, If You Meet an Elephant, late 2019. It was illustrated by another local Sunshine Coast author and illustrator Emma Middleton. Debbie is currently working on a children's short story collection and a middle grade horse series. Debbie enjoys hosting creative writing and art workshops for children and she tutors primary students.
Her lifelong career as an early childhood and primary extension specialist teacher allowed her to share her passion for children's literature and creative writing. Children and their goings on are a constant source of ideas and inspiration.
Awarded first place in the 2018 StoryLinks Competition for her children's short story, Tuckshop Takeover by Combat Dad, it went on to be published in The School Magazine.
More about Debbie Smith.
---
Kay Kerr is a former journalist and community newspaper editor from
Brisbane, now living on the Sunshine Coast with her husband and daughter and working as a freelance writer. Kay was writing the first draft of Please Don't Hug Me, her first book, when she received her own autism-spectrum diagnosis. This contemporary YA novel was published with Text Publishing in April 2020.
---
Lisa Fuller is a Wuilli Wuilli woman from Eidsvold, Queensland, also descended from Wakka Wakka and Gooreng Gooreng peoples. She is currently doing her PhD in Creative Writing at the University of Canberra. She has won a 2019 black&write! Fellowship, the 2017 David Unaipon Award for an Unpublished Indigenous Writer, the 2018 Varuna Eleanor Dark Flagship Fellowship and a 2018 Copyright Agency Fellowships for First Nations Writers.
Currently working as a sessional academic at the University of Canberra, Lisa also works as a freelance editor and publishing consultant. She has a Masters of Creative Writing, attended the 2014 Residential Editorial Program, and is the joint winner of the 2014 Anne Edgeworth Fellowship. She has previously published poetry and short fiction in a number of publications. Her debut novel, Ghost Bird, was recently shortlisted in the 2020 CBCA Book of the Year Older Reader category, the 2019 Aurealis Awards and the Readings 2020 YA Book Prize.
Lisa is a member of Us Mob Writing, the First Nations Australia Writers Network, the Canberra Speculative Fiction Guild, and a professional member of The Canberra Society of Editors. When she's not racing around doing all her different jobs, she's cuddling with her spoilt amstaff and partner and trying to stay warm.
---
Michelle Kadarusman grew up in Melbourne and has also lived in Indonesia and Canada. Her 2019 middle-grade novel Girl of the Southern Sea was a finalist for the Governor General's Literary Award and a Junior Library Guild selection in Canada and will be published in Australia by UQP in 2021. Her previous novel The Theory of Hummingbirds was a finalist for the Forest of Reading Silver Birch Award, the MYRCA Sundogs Award, and the SYRCA Diamond Willow Award and was published in June 2020 by UQP. Michelle lives in Toronto, Canada, and is looking forward to soon spending more time in Australia. Interview by Joy Lawn
---
Pamela Rushby is the author of over 200 books for children and young adults, as well as children's TV scripts, documentaries, short stories and freelance journalism. Pam has been an advertising copywriter, pre-school teacher, and producer of educational television, audio and multimedia. She has won several awards, including the NSW Premier's Ethel Turner Prize, three CBCA Notable Books – and a bag of gold coins at a film festival in Iran! Pam believes the strangest, most riveting, heart-breaking, laugh-out-loud stories aren't fiction. They're real. They come from history.  And she loves tripping over unusual incidents from history – and then writing about them.
Her most recent book is The Mummy Smugglers of Crumblin Castle published by Walker Books in July 2020.
Her website is www.pamelarushby.com
---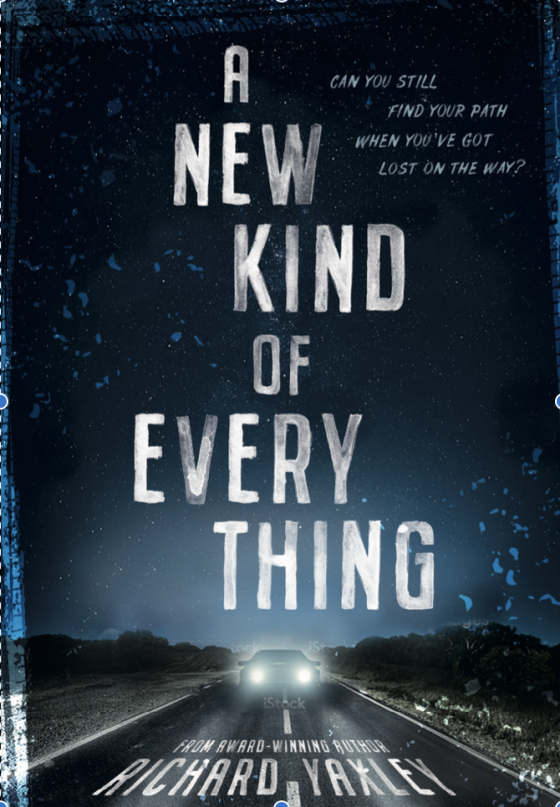 Richard Yaxley has written eight novels for adult and young adult audiences, including The Rose Leopard (UQP 2003), Joyous and Moonbeam (Scholastic 2013) and This Is My Song (winner of the 2018 Prime Minister's Literary Award for Young Adult Literature; finalist in the 2017 Queensland Literary Awards). The Happiness Quest published by Scholastic in 2018 was a CBCA Notable Book for Older Readers 2019. His most recent book A New Kind of Everything was published by Scholastic in February 2020.
Richard is a past winner of the Queensland Premier's Literary Award (Drink the Air, 2010), the Walter Stone Life-writing Award (2016) and a Fellowship from the May Gibbs Literature Trust (2016).
In 2011, he was awarded a Medal in the Order of Australia (OAM) for services to education, literature and performing arts.
For further information, go to: https://richardwyaxley.com
---
Trent Jamieson is a multi-award-winning novelist and short story writer. He is a teacher, bookseller and writer of science fiction and fantasy, including Death Works series, The Nightbound Land Duology, Day Boy, and most recently the picture book The Giant and the Sea, illustrated by Rovina Cai. He has twice won Aurealis Awards for his short stories and lives in Brisbane.
---
Wenda Shurety's passion is to write stories that help children be imaginative, courageous and curious. Her picture book, Eva's Imagination, was shortlisted for the Speech Pathology Australia Book of the Year 2019 and was read on ABC's Play School. It was illustrated by Karen Erasmus.
In 2021, she has three picture books coming out with Storyhouse Publishing UK and one with EK Books. Her middle-grade manuscript, Strong-Wheeled, was shortlisted in the Queensland Writer's Centre 2020 'Adaptable' Competition. Wenda lives in Brisbane with her husband, her daughter, a pug and a dachshund.
---
Will Kostakis is a writer of all things, from celebrity news stories that score cease and desist letters, to tweets for professional wrestlers. That said, he's best known for his award-winning YA novels. His first novel, Loathing Lola, was released when he was just nineteen. His second, The First Third, won the 2014 Gold Inky Award. It was also shortlisted for the Children's Book Council of Australia Book of the Year and Australian Prime Minister's Literary awards, among others. The Sidekicks was his third novel for young adults, and his American debut. It went on to win the IBBY Australia Ena Noel Award.
As a high school student, Will won Sydney Morning Herald Young Writer of the Year for a collection of short stories. He has since contributed to numerous anthologies, including Begin, End, Begin: A #LoveOzYA Anthology.
Monuments is his fourth novel with sequel Rebel Gods being launched 25 August