Vale Jan Ormerod
23/09/45 – 23/01/13
          We were saddened to hear that Australian-born author and illustrator Jan Ormerod died in Cambridge, England, on January 23 after a long illness. She was 67.  She illustrated numerous children's books, including a number of award winning books.  Jan presented at the 2009 Ipswich Festival of Children's Literature. The Festival Organisers and attendees have fond memories of Jan's wit and sparkle, her sensitivity and inspiration, and were impressed by her dedication to her work.  Boori Monty Pryor also presented at the 2009 Festival, and preliminary artwork from their Award Winning Book "Shake a Leg" was in the exhibition of prints from Books Illustrated.
        Becoming a mother was a deeply formative experience for Ormerod, who hadn't planned on having children. She relished the interaction between child and parent when reading a book and incorporated this intimacy into her work.
         Ormerod's first picture book, "Sunshine" (1981), won the Mother Goose Award and was voted CBCA Australian Picture Book of the Year.  She received an IBBY (International Board on Books for Young People) Honour Diploma for Illustration in 2006 for "Lizzie Nonsense", another CBCA Award for "Maudie and Bear", illustrated by Freya Blackwood, in 2011 and the Prime Minister's Literary Award, Children's Fiction in 2011 for "Shake a Leg", written by Boori Monty Pryor, our first Australian Children's Laureate.
          She published more than 50 books in her lifetime; other notable titles included "Moonlight", "Goodbye Mousie", "Miss Mouse's Day", "Water Witcher", and "101 Things to Do with a Baby!"
           Jan Ormerod's work has enhanced the lives of two generations of children so far, and no doubt her legacy will continue for many years to come.  Children, parents and the world of children's literature will miss her.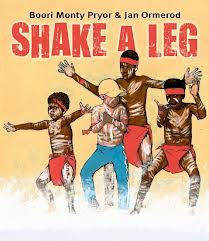 "My books have largely been a celebration and savouring of the positive experience of parenthood."
Jan believed her task in the medium was to be a "visual storyteller", to observe life and to place life's images into her books.