Kids Lit Quiz ™ in Queensland in 2014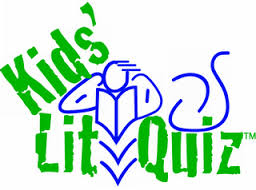 Attention TEACHERS, LIBRARIANS & PARENTS!
The Kids Lit Quiz™ is coming to Queensland in February. Read the Press Release below for everything you need to know:
The "Sport of Reading" is coming to Ipswich, Queensland, Australia.
Kids Lit Quiz™ celebrates keen readers and gives them an opportunity to compete in a team and on the world stage in the way that many of their sports oriented friends may experience.
Kids Lit Quiz ™ is a not for profit organization that has been hugely successful throughout the world including New Zealand (for over 20 years), South Africa, UK, Canada, Hong Kong, Singapore and USA at keeping kids aged 10-13 years avidly reading.
The quiz challenges readers on any children's book published in the English language!  Teams of four students work together to answer 100 questions in ten categories. They learn which categories the quiz consists of only minutes before the event.
Wayne Mills, founder of Kids Lit Quiz ™ and Quizmaster will be traveling from New Zealand via South Africa after completing the competitions there to Ipswich, Queensland, and then will go on to run heats in Orange, NSW and Canberra, ACT and Mount Annan, NSW with the sole purpose of conducting Australia's own heats and National Final.
The Queensland Kids Lit Quiz ™Australia heat will take place:
Tuesday 18th February, 2014 from 9:00am to 12:00 noon at, Ipswich Girls Grammar School
Ipswich, Queensland
Watch over 20 teams from a variety of schools from all around Ipswich and together with a team of wonderful Children's Authors including James Moloney, Richard Newsome, Pamela Rushby and Josie Montano vie for the top spot!
The winning team (school) of the heats of Kids Lit Quiz Australia will be offered an opportunity to represent Queensland at the National Final to be held at Mount Annan in Sydney on Saturday 22nd March 2014 and the winning team of the National Final will be given the opportunity to represent Australia at the Kids Lit Quiz ™ World Finals in Cornwell, UK in July 2014 against readers from all over the world.
Spectators welcome!
Join us in celebrating our avid readers as they compete in the 'Sport of Reading'!
For further information visit the website:
www.kidslitquiz.com or www.readingforaustralia.blogspot.com.au
or to enter a team or for further information please contact: Nicole Deans at kidslitquizaustralia@gmail.com
M: 0407 708 206