Romancing the Stars 2014 – A Review
Romancing the Stars 2014 was another unquestionably successful evening.  Guests, authors and illustrators began the evening meeting and greeting each other, often with a mouthful of the delectable array of food that was handmade by Book Links Committee members.  President Jenny Stubbs welcomed everyone to the event, with special mention of Gregory Rogers, who was present at the 2013 event.  Josie Montano took over the reins and introduced the authors and illustrators that guests would be speed-dating.
A special 'Share the Love Launch' was held for the authors and illustrators who have/had books coming out from January to March this year.  The authors and illustrators who had books launched were Peter Carnavas x 2, Amanda Francey, Jesse Blackadder, Josie Montano, Pamela Rushby and Rosie Borella.  We congratulate everyone on their recent publications, and look forward to another 'Share the Love Launch' at next year's event.  Guests had the opportunity to purchase some of these books from Riverbend, despite the fact that the books had not yet been officially released.  Definitely a scoop for avid children's literature fans.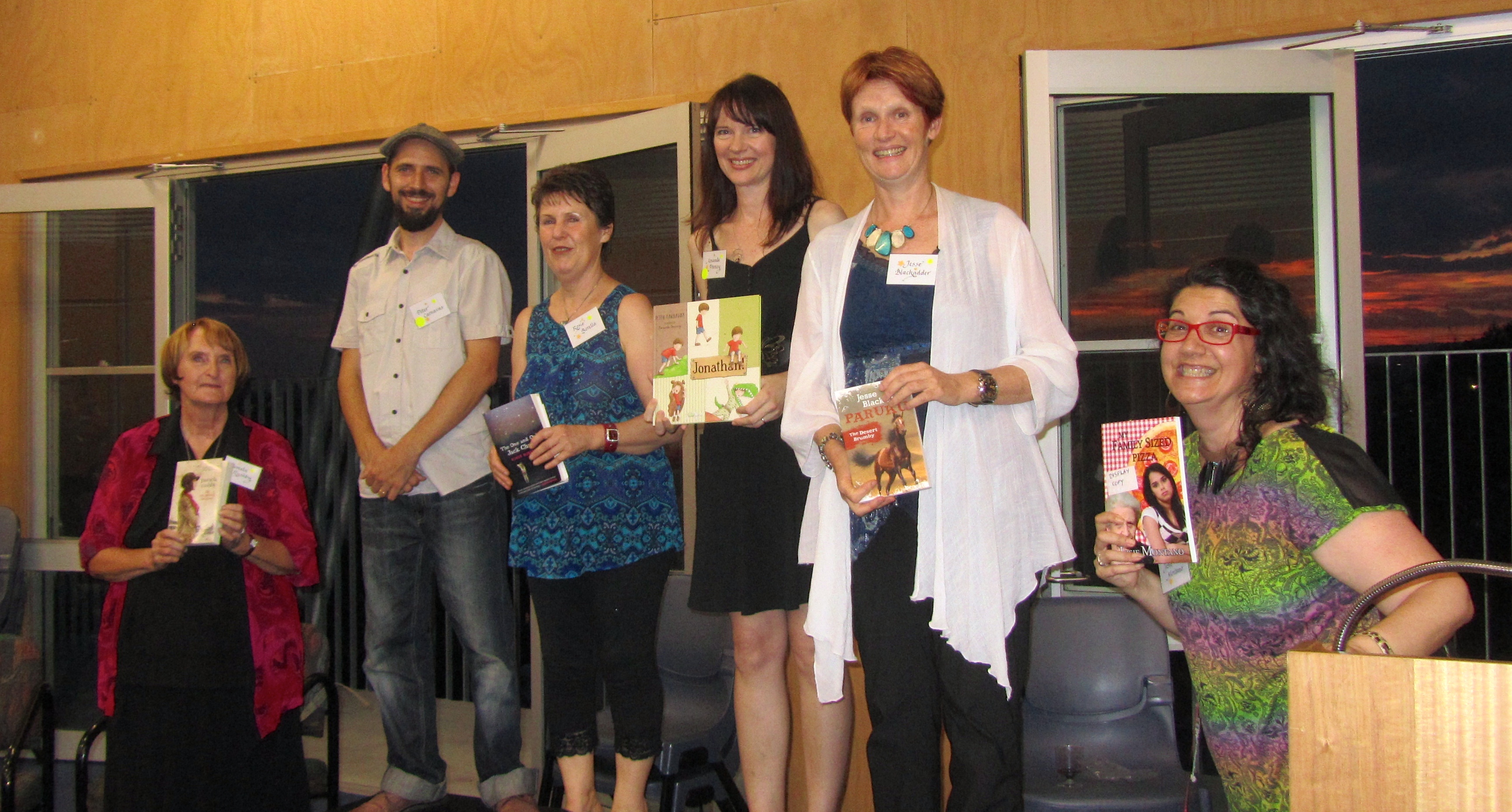 Isobelle Carmody & Rosie Borella talked to us all about their shared history in writing and journalism.  It was an enlightening conversation, clearly these ladies share a wonderfully productive and creative friendship.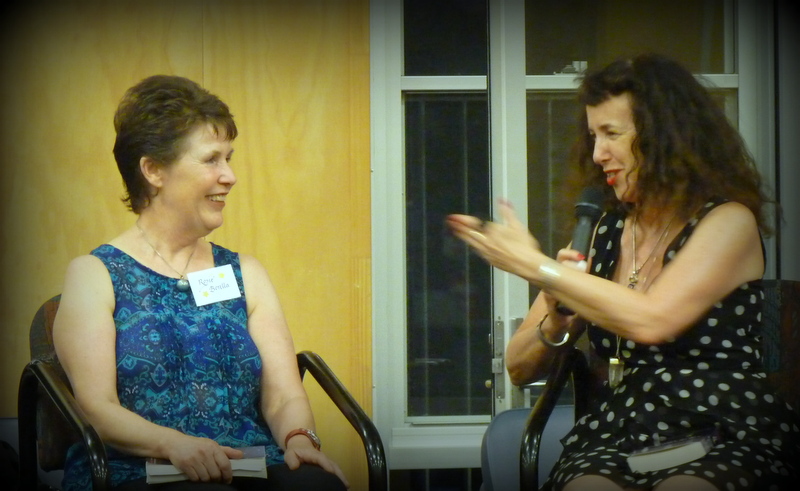 The speed-dating began.  Each author and illustrator had 3 minutes to talk about their recent works.  Three minutes was clearly not enough time, our guests were itching for more, and chased up their favourite authors and illustrators when the speed-dating session was finished.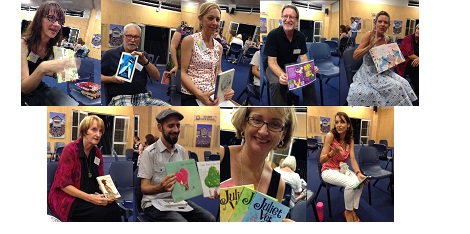 The speed-dating sessions were many things, including the following.  A history lesson – Pamela Rusbhy told us that the Plague in fact came to Brisbane in 1900, something she found out when researching for her latest release, "The Ratcatcher's Daughter".  An insight into how authors get their ideas – Katherine Battersby shared that stories come from inside us, things that concern us; and how to use experiences such as your work environment to inspire stories – Rosie Borella was inspired to write "The One and Only Jack Chant" after viewing a strange occurrence on CCTV at the nursing home she works in.   Taking stories beyond the page – Peter Carnavas talked to us about how two of his books have been adapted into a play and puppet show.  A lesson in the publishing process – Michael Gerard Bauer talked us through how the cover for his book "The Running Man" was chosen.  We even had an introduction to engineering processes thanks to Andrew King as he told us about his books "Engibear's Dream" and "Engibear's Bridge".
A number of the authors and illustrators donated book as prizes for the quiz that was held after the speed-dating session.  It was a hotly contested quiz, with guests having to remember details from the speed-dating session.  More than one winner leapt from their chairs to give the correct answer in the hope of winning a book.
It was a wonderful evening, and we look forward to making it bigger and better in 2015.