Season's Greetings, Membership Renewal, & 2016 Writing Workshops!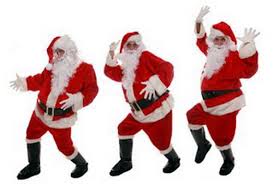 Season's Greetings to all!  We hope that you are barrelling full steam ahead towards the holidays, and have all your preparations underway.  And if you don't, like many of us, may the force be with you!  We have some amazing news for events coming up in 2016.  Four writing workshops presented by four of Australia's industry-leading authors and/or illustrators.  To find out more, read on.
Membership Renewal
Now is the time to renew your Book Links membership for 2016.  You'll get discounts at book stores, discounts on event tickets, and all the latest news from Book Links – the Centre for Children's Literature.  Just click here to download the membership form, and you can pay by EFT or cheque in the mail.  Receipts will be sent to all members renewing their membership.  We have a phenomenal year ahead, and we look forward to you joining us!
The Write Links Workshop Campaign!
Peter Carnavas, Pamela Rushby, Marianne de Pierres, and James Moloney have all agreed to hold two hour workshops for Book Links and Write Links in 2016.  And with a little help, we will be able to present these four workshops to you, our beloved members, and others.  Read on to find out about these amazing creators, and the workshops they will be conducting:
Peter Carnavas – picture books
Pamela Rushby – historical fiction
Marianne de Pierres – world building
James Moloney – writing a series
Peter Carnavas grew up as the youngest of four kids with two parents who somehow allowed and encouraged him to pursue his interests without him realising.  He learnt the violin and guitar and was pretty certain he would one day become one of the world's greatest songwriters, sitting somewhere alongside Bob Dylan, John Lennon and Brian Wilson. This didn't happen, so it was lucky he could draw little pictures of people.
Peter has always written stories and scribbled pictures.  Every birthday and Christmas present included pencils and sketchbooks.  After making little books for family and then teaching for a few years, Peter began immersing himself in picture books.  He immediately fell in love with the work of the great picture book creators.
Peter completed a picture book course and put together a dummy version of his book, Jessica's Box.  A little while later, New Frontier accepted the book.  His tale of a little girl's attempt to find friendship entered the world in April 2008 and was shortlisted for the CBCA Crichton Award for Emerging Illustrators and the Queensland Premier's Literary Award.
Many books have followed, including Last Tree in the City, The Children Who Loved Books, My Totally Awesome Story (written by Pat Flynn) and The Boy on the Page. He has recently collaborated with Kat Chadwick to create What's in My Lunchbox?, and has illustrated Damon Young's picture books, My Nanna is a Ninja and My Pop is a Pirate.
Pamela Rushby was born in Queensland more years ago than she cares to divulge. She has worked in advertising; as a pre-school teacher; and as a writer and producer of educational television, audio and multimedia.
Pam has written children's books and television scripts; hundreds of radio and TV commercials; multi award-winning documentaries on Queensland dinosaurs, Australian ecosystems, bilbies, the Crown of Thorns starfish and buried Chinese terracotta warriors; short stories; and freelance journalism. She has won several awards, including a Literature Board of the Australia Council grant to work on archaeological excavations in Egypt and Jordan; a Churchill Fellowship to study educational television in Canada; the Ethel Turner Prize in the NSW Premier's Literary Awards; three Notable Books in the Children's Book Council of Australia awards; and a bag of gold coins at a film festival in Iran.
Her historical novels include When the Hipchicks Went to War (Hachette 2009), The Horses Didn't Come Home (HarperCollins 2012), Flora's War (Ford Street Publishing 2013) and The Rat-catcher's Daughter (HarperCollins 2014).
Pam lives in Brisbane with her husband, son and six visiting scrub turkeys. She has two children (plus son-in-law and two gorgeous grandchildren).
Marianne de Pierres is the author of the popular PARRISH PLESSIS trilogy and the award-winning SENTIENTS OF ORION and PEACEMAKER series.
The PARRISH PLESSIS series has been translated into many languages and adapted into a role-playing game, while the PEACEMAKER series is being adapted into a novel adventure game.
Marianne has also authored children's and young adult stories, notably the Night Creatures trilogy a dark fantasy series for teens.
Marianne is an active supporter of genre fiction and has mentored many writers.
She lives in Brisbane, Australia, with her husband and three galahs (and once upon a time three sons–before they grew up). Marianne also writes award-winning crime under the pseudonym Marianne Delacourt.
James Moloney has been writing for Australia's children and young adults for 30 years, with close to fifty books to his credit, among them 'The Book of Lies' and the Silvermay series and YA novel such as 'A Bridge to Wiseman's Cove' and 'Dougy'. His latest book is 'Bridget: A New Australia' which is first in a new series by Omnibus focussing on the migrant experience of so many diverse Australians. It was released in February 2015.  He also wrote '1844 Do You Dare? The Last Horse Race' part of another new series about Australian history.
Once a teacher and a librarian, his books – ranging in audience from seven to seventeen year-olds – have made him one of Australia's most respected authors. James' award-winning books have been translated into French, Korean, Lithuanian and Flemish/Dutch.
James' Aussie Chomps titles – The Mobile Phone Detective, Trolley Boys, 68 Teeth and Grommet Saves the World – continue to be popular titles.
How can you help?  A good question!
'Tis the season for giving, and for as little as $5, don't let us stop you there, you can help us get this project off the ground. We're not expecting to buy all the neighborhood kids cool electric kids dirt bikes, but all kids need a present for Santa on Christmas. We have DGR Status, so any donation over $2 is tax deductible.  We will provide you with a tax deductible gift tax receipt to give to your accountant.  You can make a donation via our secure PayPal account on our website donate here!
By contributing to our Write Links Workshops Campaign, you will enable us to secure the Workshop Presenters for four fabulous workshops in 2016.  Consider it a Christmas present for you and for us.  Help us to kick start this project, and then attend the workshops in 2016 and beyond!
How can you make a booking for the workshops?  Just email us!
To register your interest in attending the workshops, simply email us ( info@booklinks.org.au ) and let us know which workshop you are interested in.  And when we have the workshops locked in, we will email you, and your registration of interest will become a booking, places permitted.
Peter Carnavas – picture books
Pamela Rushby – historical fiction
Marianne de Pierres – world building
James Moloney – writing a series
Sessions will be $15 for Book Links members, and $25 for non-members.
Thank you for your time, and we wish you the very best for the festive season!