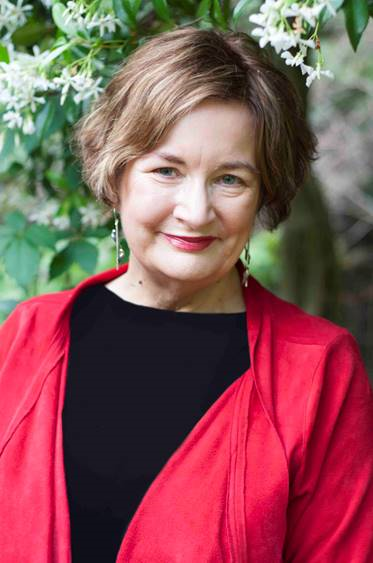 Jackie French: Dynamo, Dyslexic and Wombat Herder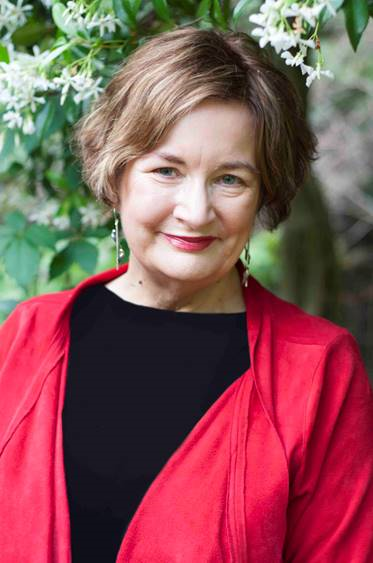 An Evening with Jackie French
Come along on Monday the 30th of May at 6pm as Jackie explains why governments ignore the Power of Story at their peril.  We will be celebrating Jackie French's patronage of Book Links.
Date: Monday, 30 May, 2016
Time: 6:00 for 6.30 Finish by 8.00
Venue: Riverbend Books, Bulimba
Contact: Vicky Tosh 0434 498 037, Click HERE for more info.
The Busy Year Behind
Dynamic Australian author Jackie French experienced a whopper of a year in 2015, when she landed not one but two prestigious awards, the Australian Children' Laureate and Senior Australian of the Year. Keeping up with the demands that come with two roles seems like a job for a superhero, but Jackie dismisses the notion.
"2015 wasn't much different to what I do every year as a children's writer and literacy advocate. The roles came with lots of invitations, but I said 'No' a lot. There's only so much a person can do in a day. That doesn't change when you become a Laureate."
Winning Senior Australian of the Year came as a shock. "I am not professionally old. In fact, I don't regard myself as a senior." Among her favourite achievements as Senior Australian of the Year was inspiring older Australians to tell their stories.
"Everyone has a story. I encourage seniors to use an iPad to record their stories in their voice. A hundred years from now, people will prize the first-hand accounts of people's lives. As a historian, I appreciate the importance of primary sources."
Similarly, she encouraged older Australians to do what they can to improve literacy rates. "Volunteer to support emerging readers in schools. Give books away."
Children's Laureate & Literacy
A highlight of her two-year stint as Australian Children's Laureate was a trip to the International Laureate Summit at the Bologna Book Fair, where she learned the Laureate's true job. "It's to be contagious. It would be easier if we could spread the love of reading every time we sneezed," she quipped via Twitter.
Whether she's serving as Children's Laureate or not, Jackie is a tireless literacy advocate. She is concerned about the state of literacy in Australia. "One in eleven children will never learn to read without expert intervention. Forty per cent of adults don't reach international reading benchmarks for their age." She is saddened by the prevalent low literacy rates in the inmate population of Australian jails. "Reading programs are far cheaper than prisons."
Making a Difference for People with Dyslexia
Jackie is most encouraged by the recent changes she's seen in the education system regarding reading instruction and assessing dyslexia. "There have been superb breakthroughs on what works and what doesn't."
"The only thing that works is one-on-one reading tuition."
When Jackie first came on the scene twenty-five years ago, students were surprised and heartened to learn that she was dyslexic. "It gave the students with dyslexia hope" at a time when very little was being done to support them. "The problem was people expected me to have answers."
The answers are difficult because dyslexia is very complex, but finally a shift is coming, and attitudes towards literacy are quickly changing for the better. School systems around Australia are taking note. "I have no idea whether I had any influence (in my role as Laureate), but I've done a lot."
She warns of snake oil salespeople, peddling gimmicky programs with promises of 'immediate improvement' and 'cures for all dyslexia.' Every day, she receives a stack of emails from such operators.
"Dyslexia is not something you 'recover' from—I don't want to 'recover', thank you very much. It's something you are."
She was amused by a study she'd recently read, which described the desks of people with dyslexia as being messy and covered in discrete heaps. "That's how my desk looks. Heaps everywhere—but I know exactly where things are. I have a system, and it's difficult for me when people don't return things to the right place."
She talks to many young people about their dyslexia. "I tell them it does get better. It starts out really hard and gradually gets easier as time goes on. As soon as they leave school, ideas count a lot more than spelling and handwriting."
She counts learning to use a spellchecker well as an important skill for people with dyslexia. "I missed a strange autocorrect recently. I didn't notice the spellchecker had changed the word camellias to condoms."
Inspired by Children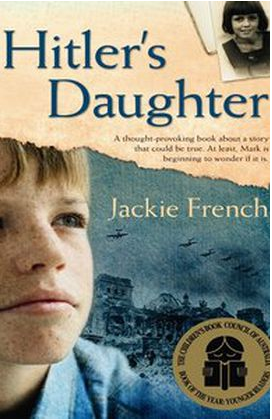 Over the years, Jackie has met thousands of school children, many of whom have given her great insights. One 14-year-old boy saw the film of Hitler's Daughter and decided he'd read the book. It was the first book he ever read. "When he'd finished it, he wrote me to say, 'I learned from your book to be very wary of anyone who tries to make you angry.' What insight!" [Buy it here.]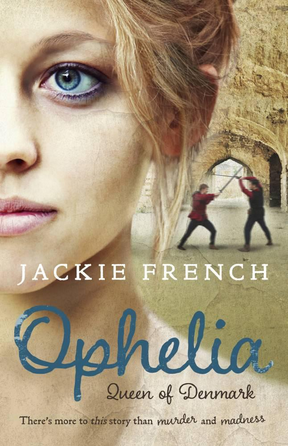 Another student who inspired Jackie was a 14-year-old Indigenous girl from remote Northern Territory. She went to a school that had no children's books, and was given a copy of Ophelia: Queen of Denmark. Jackie's book made her want to read Hamlet. She wrote to Jackie after first experience reading Shakespeare. She said, 'The words were a bit weird at first, but then I heard their music.'"  [Buy Ophelia here.]
"The words were weird at first, but then I heard their music."
More About the Fabulous Jackie
Be sure to check out Jackie's gorgeous website, where readers can view her wonderful garden, her mob of adorable wombats, her favourite recipes, her 140+ books, and so much more. [Buy Diary of a Wombat here.]
If a virtual introduction isn't enough, consider meeting her in person on 30 May, when Book Links celebrates her patronage. Visit the Riverbend Books website for more information.
Image Credits: Photos of Jackie French are by Kelly Sturgiss, courtesy of Harper Collins, Australia