Rebecca Johnson Workshop and AGM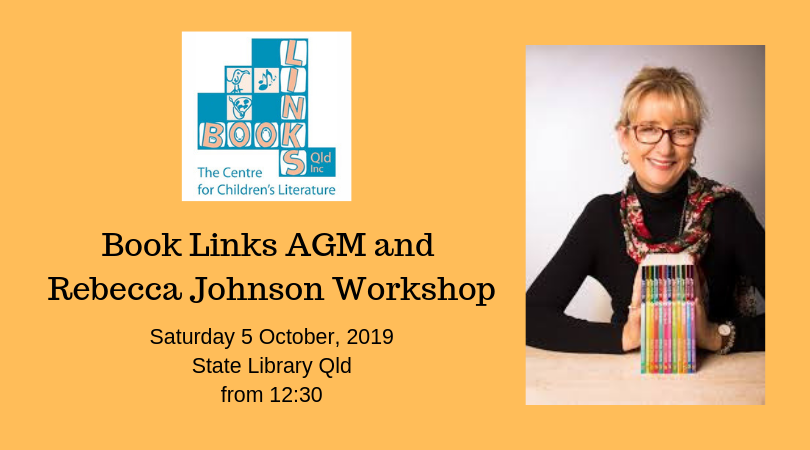 Get prepared for StoryArts Brisbane!
Rebecca Johnson will speak about how she became a writer and what inspired it, her very different writing style from many other authors and how this has allowed her to be able to find the balance between working part-time and writing. She will also talk about verbal pitching in the very early stages and the challenge of marketing your books once you are published.
Rebecca Johnson is an award-winning Australian author and primary-school science teacher who has written more than 100 children's books. Her works include the Steve Parish story Book collection, the Juliet – Nearly a Vet series, the Vet Cadet series, the Insect Series, and the Steve Parish Reptiles & Amphibians Story Book range.
This is a free event and we hope you can join us.
Stay on for the AGM prior to Write Links.
When:  Rebecca Johnson 12:30pm | AGM 2:15 pm | Write Links 3:00 pm
Saturday 5 October, 2019
Venue
Room 1B, State Library of Queensland
Cultural Precinct
Stanley Place
South Brisbane, Qld 4101