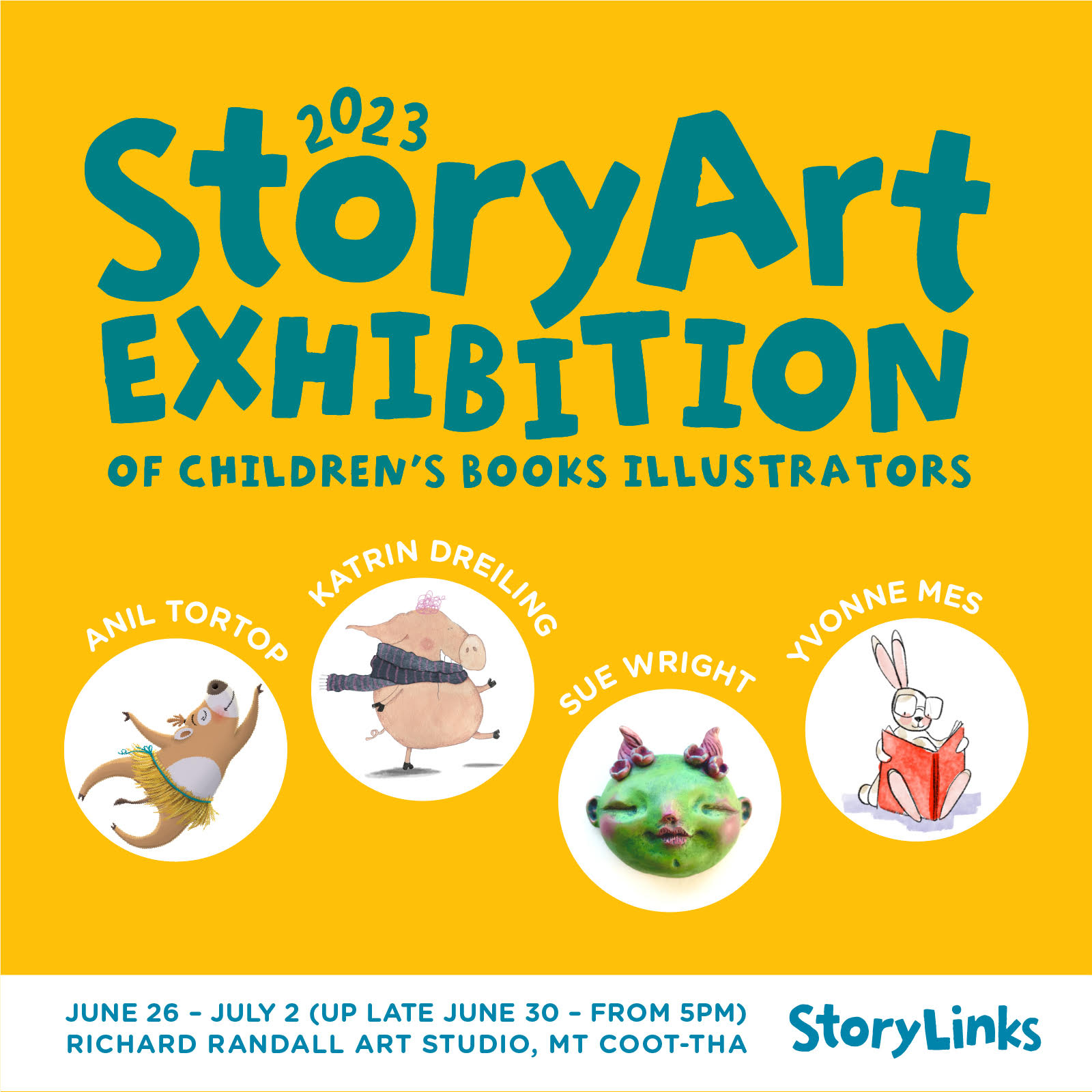 StoryArt Exhibition 2023

2023 Book Links Exhibition: StoryArt
Date: Monday 26 June – Sunday 2 July, 2023
Venue: Richard Randall Art Studio, Mt Coot-tha Botanic Gardens, Brisbane
Time: Open Daily from 10:00am – 4:00pm, Friday night Up-Late from 5pm.
Book here for the Up Late event. Free admission.
Come see this amazing Book Links Exhibition 'StoryArt' showcasing four local artists who create amazing books for children as well as other art.
Children's book illustrators Anil Tortop, Katrin Dreiling, Sue Wright and Yvonne Mes have been interviewed by StoryLinks and will have illustrations and models on display and for sale and books available for purchase courtesy of Where the Wild Things Are bookshop.