A is for ACTIVISM: Social Issues in Contemporary Children's Literature
Dr Robyn Sheahan-Bright will be presenting the 2022 Narelle Oliver Lecture.
This lecture will survey a range of contemporary responses to social issues in children's literature, and how social activism is reflected in texts by both Australian and international authors. It will canvas the concerns explored in works which are variously provocative, endearing, passionate, and innovative. In short, it will offer an alphabet of themes in stories which do what the very best works of children's literature have always done – to challenge young readers to empathise, be curious, and to think deeply about others, rather than becoming complacent, unimaginative and unfeeling. Such stories encourage children and young people to bear witness to the reality of the world around them and ultimately to contribute to society as global citizens.
This lecture is aimed at teachers, teacher-librarians, librarians, parents and any adults with an interest in Children's Literature.
Here is a link to the book list from this event.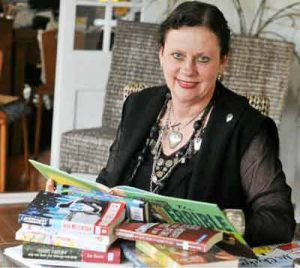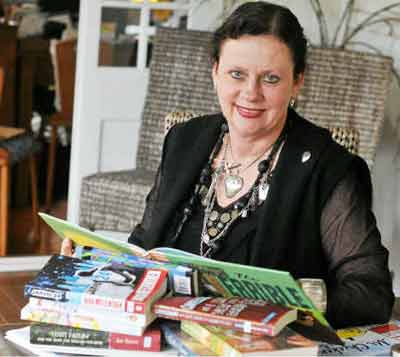 Dr Robyn Sheahan-Bright AM has operated justified text writing and publishing consultancy services since 1997, and is widely published in children's literature, Australian fiction and publishing history. She has judged literary awards, mentored and offered editorial advice to writers, lectured in writing and publishing courses, and assessed post-graduate creative writing theses for several universities. She writes both teachers' notes and reading group notes for major publishers. She was inaugural director of and is a Life Member of the Queensland Writers' Centre, and was co-founder of Jam Roll Press. Her publications include Paper Empires: A History of the Book in Australia (1946–2005) (2006) co-edited with Craig Munro. She is President of IBBY Australia Inc, and Deputy-Chair of the Board of the Australian Children's Laureate Foundation. She was recipient of the CBCA (Qld)'s Dame Annabelle Rankin Award in 2011, CBCA's Nan Chauncy Award in 2012, and of the QWC's Johnno Award in 2014. In 2021, she was appointed a Member of the Order of Australia (AM).
Price: Members of Book Links $25, non-members $30  Food and drink provided.
Time: Thursday 26 May, 2022. Arrive by 6:00 pm to buy books and to find a park.
Lecture to start at 7:00 pm.
Venue: St Aidan's Anglican Girls School, Ruthven Street, Corinda
Books on sale through
A Lot of Books. 
They will have a selcetion of books mentioned in the lecture.
This annual lecture is named in memory of Narelle Oliver, to acknowledge her contribution to children's literature and her work as a founding member of Book Links. The Narelle Oliver Lecture seeks to raise the profile of children's literature, to stimulate discussion and disseminate the results of current research on children's literature.