The Book Links Narelle Oliver Lecture 2023 will be presented by
The Australian Children's Laureate, Gabrielle Wang
"Walking in another's shoes, seeing through their eyes, feeling their emotions, their fears and joys – only a book has the power to do that"
Gabrielle will talk about how her childhood has led her to the 4 things she is passionate about – Imagination, art, school libraries and diversity in children's literature.
This lecture is aimed at teachers, teacher-librarians, librarians, parents and any adults with an interest in Children's Literature.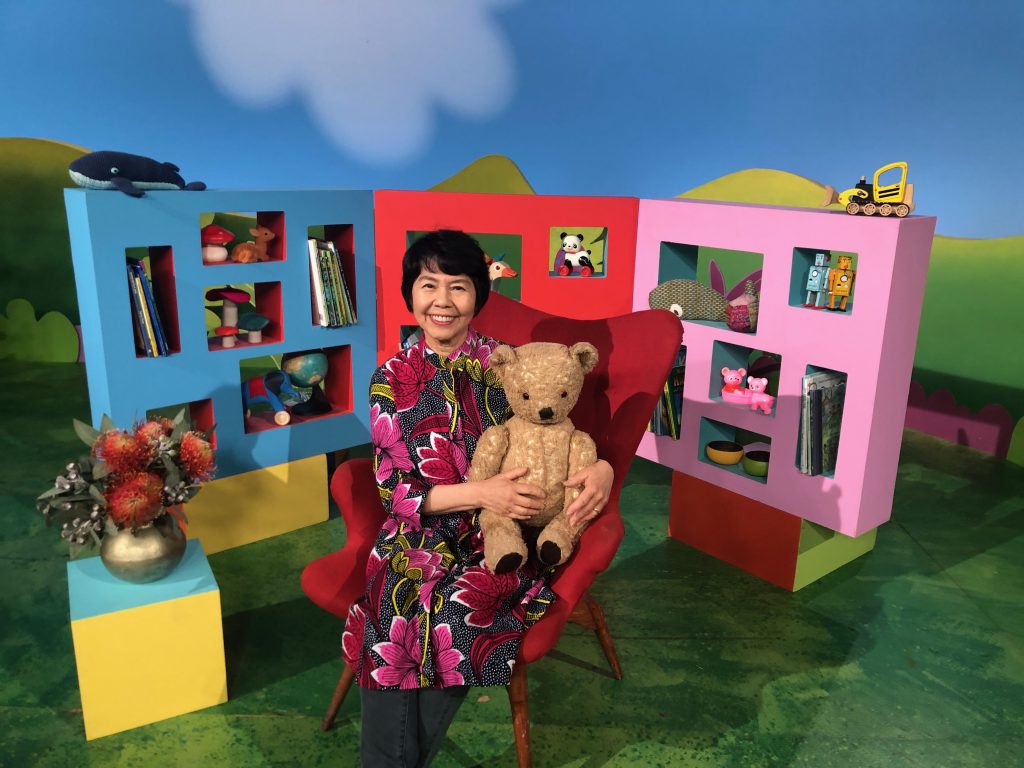 Gabrielle Wang is an author and illustrator born in Melbourne of Chinese heritage. Her maternal great great grandfather came to Victoria in the 1830's as a labourer followed by his son in 1853 who came during the Gold Rush. Her father is from Shanghai. Gabrielle's stories are a blend of Chinese and Western culture with a touch of fantasy. She has written more than twenty books for young readers, many of them shortlisted for awards, from the Prime Minister's Award and Queensland Premier's Award to children's choice awards such as the Yabba and Koala as well as being CBCA Notables. Two of Gabrielle's books won the Aurealis Award – The Garden of Empress Cassia and A Ghost in My Suitcase which was also adapted to the stage by Barking Gecko Theatre in 2018. Her latest book is Zadie Ma and the Dog Who Chased the Moon and has recently been shortlisted for the NSW Premeir's Literary Award.  Gabrielle is the current Australian Children's Laureate for 2022 and 2023.
Price: Members of Book Links $28, non-members $35  Food and drink provided.
Time: Wednesday 24 May, 2023. Arrive by 6:00 pm to buy books and to find a park.
Lecture to start at 7:00 pm.
Venue: St Aidan's Anglican Girls School, Ruthven Street, Corinda

This annual lecture is named in memory of Narelle Oliver, to acknowledge her contribution to children's literature and her work as a founding member of Book Links. The Narelle Oliver Lecture seeks to raise the profile of children's literature, to stimulate discussion and disseminate the results of current research on children's literature.