Romancing the Stars – Brisbane
Date: Thursday 23 March 2023
Venue: St Peter's Lutheran College, Lower Primary, 215 Lambert Road, Indooroopilly. On street parking at Lambert Road.
Time: 6:00 – 9:15pm
Cost: $25 for Book Links members | $35 for non-members
Books will be on sale courtesy of Where the Wild Things Are.
Discover the books our local authors and illustrators have been creating for children and young adults. Each creator will give a short introduction to their latest publication in a small intimate circle, before rotating on to the next group. You have a chance to get inside information about the creation of the books and make contact with potential presenters for your school or library.
Speed date 18 Stars including 5 CBCA Notable 2023 and Gary Crew – Hans Christian Andersen Award Nominee 2024
Enjoy great food and drinks.
View and buy books and illustrations.
Enter raffle and quiz competition.
Mingle with the Stars
PD certificates provided on request.
Picture Books Authors/Illustrators: Sandhya Parappukkaran, Dannika Patterson, Wenda Shurety, Josie Montano, Anil Tortop, Sophie Beer, Heidi Cooper Smith, Helene Magisson
Authors Younger Readers, YA and non-fiction: Kate Foster, Sarah Armstrong, Zanni Louise, Pamela Rushby, Allison Rushby, Jack Roney, Gary Crew (also PB), Jacqui Haplin (NF), Vicki Bennett (PB NF), Michelle Worthington (also PB)
MC for the event will be author and illustrator Yvonne Mes.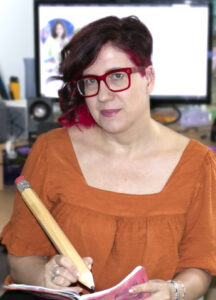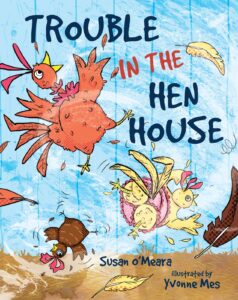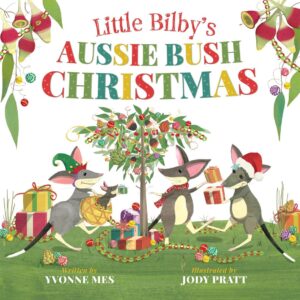 Yvonne Mes is an author and illustrator who writes stories for children and young people with curious minds.
As an early childhood professional with a Bachelor of Children's Services with many years' experience, she loves sharing books, stories and art with children in places big and small, of diverse cultures and abilities and of all ages.
Her books are published in Australia, China and New Zealand.
Yvonne is a frequent speaker at schools, literary festivals and events. She is the coordinator of Write Links, the Brisbane based group for children's authors and illustrators. She buys more books than she can read, comes up with more ideas than she can write or illustrate and has more children than she can manage. But she does try very hard, and best of all, she is NEVER bored.
Find out more about Yvonne Mes.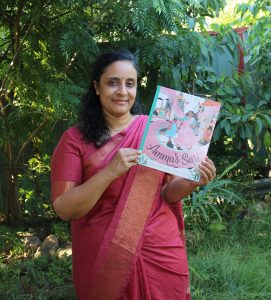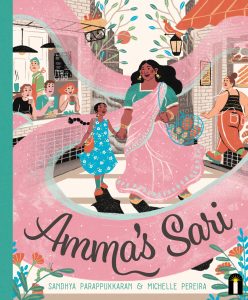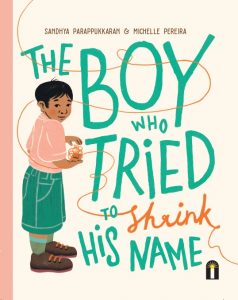 Sandhya Parappukkaran left her job as a Food Technologist so she could put her feet up and read. Then she rediscovered her passion for children's books. Her stories are inspired by her migrant experience. She loves to include scrumptious food and glimpses of nature from her Kerala Indian heritage. Sandhya resides in Brisbane with her husband, three children and a backyard brimming with mango trees, curry leaves, and green chillies. The Boy Who Tried to Shrink His Name illustrated by Michelle Pereira is a CBCA Notable Book 2022.Amma's Sari with the same illsutrator was released 30 March 2022.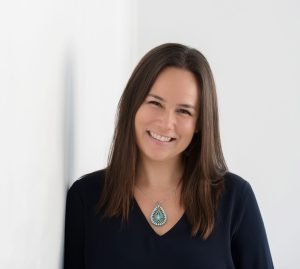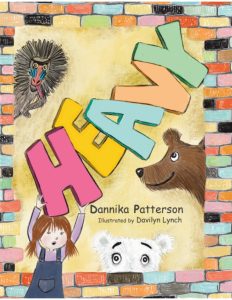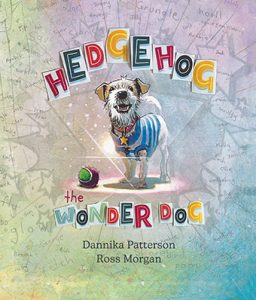 Dannika Patterson is a Brisbane-based author of more than 12 books for children. She is also a workshop presenter and freelance copywriter with degrees in Psychology and Journalism.
After an international career using her wordsmithing skills to help businesses tell their stories more effectively, Dannika discovered her heart's delight in writing stories and creating workshops for children.
Dannika's writing & workshops aim to uplift, empower and spark wonder. She hopes her picture books are enjoyed by readers as fun stories to share in themselves, as well as being used to help foster environmental, social and self-awareness in a gentle, joyful way.
Dannika's range of custom-created workshops for schools, libraries and writers festivals have stories at the centre and are enhanced by highly interactive STEAM (Science, Technology, English, Art and Math) elements, to help students make real-world and curriculum connections with themes and ideas in the text, bringing her books to life for children in meaningful ways.
Dannika's most recent books are Heavy illustrated by Davilyn Lynch, published by Wombat Books and Hedgehog the Wonderdog illustrted by Ross Morgan, published by Ford Street Books.
Things Dannika can't get enough of include coffee, dogs, seashells and conversations with kids – they say the most inspiring, important and true things!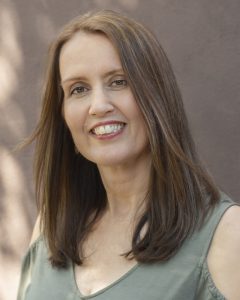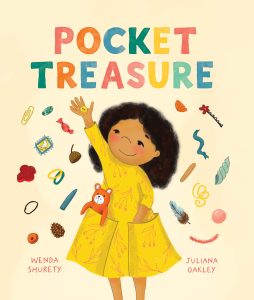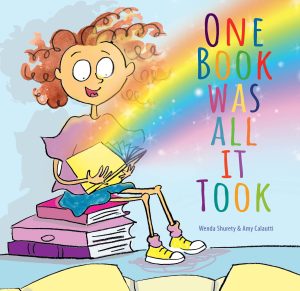 Wenda Shurety loves to write about nature and the magical world of the imagination. Her picture book Eva's Imagination was shortlisted for the Speech Pathology Australia Book of the Year 2019, and Pear of Hope won the Picture Book of the Year at the Forevability Awards 2022. A huge highlight for Wenda was having Eva's Imagination and Backyard Magic read on ABC's Play School. Wenda is passionate about wildlife conservation and is the Communications Officer at Wildlife Queensland.  Her most recent books are Pocket Treasure illustrated by Julianna Oakley publisehd by Affirm Press 2023, and One Book Was All it Took, illustrated by Amy Calautti , published by EK Books July 2022.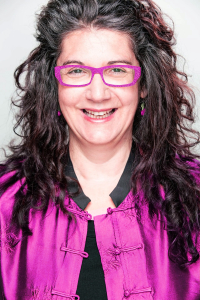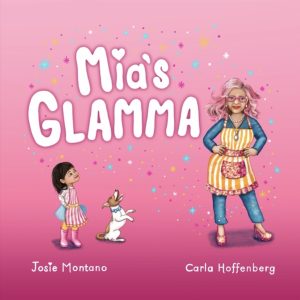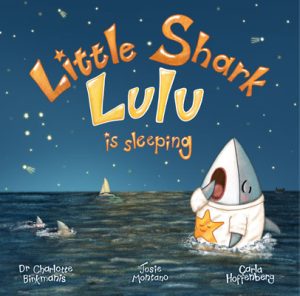 Josie Montano is an award-winning author with over 20 years experience and 65 resources internationally published within many genres. Writing under two pseudonyms, 'Montano' and 'Santomauro', Josie's a storyteller who strives to advocate as well as celebrate diversity.
Her most recent books are Mia's Glamma (2023) and Little Shark Lulu is Sleeping (2022), both illustrated by Carla Hoffenberg and published by IP Kidz.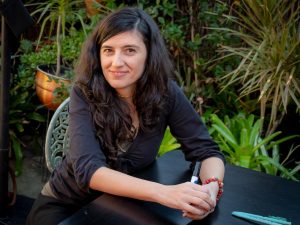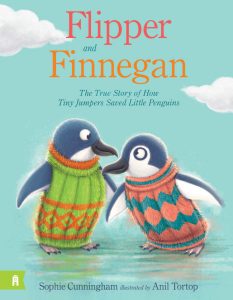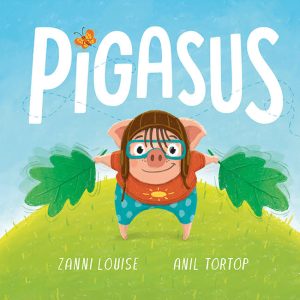 Anil Tortop was born and raised in Turkey. She moved to Australia in early 2011 and has been trying to get used to the local eight-legged house intruders and slithering visitors to her garden ever since. Anil also worked as an animator and character/concept designer, but has been called away from this affair as her relationship with children's books becomes more serious. In their small home studio at Springfield Lakes/QLD, Anil and her husband are playing "Children's Booksmithing" at Tadaa Book — at least when they are not playing hide&seek with their little daughter.
Her most recent books are Flipper and Finnegan written by Sophie Cunningham, published by Albert Street Books Aug 2022, and Pigasus written by Zanni Louise, published by Little Hare (Hardie Grant) July 2022.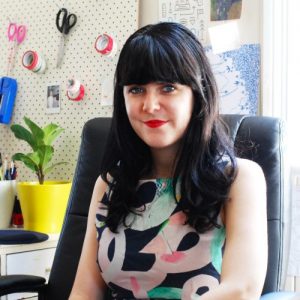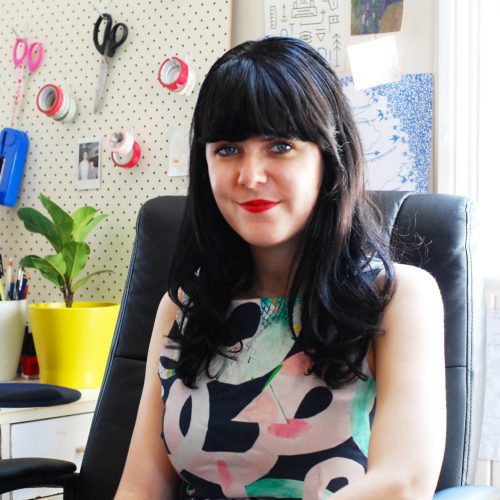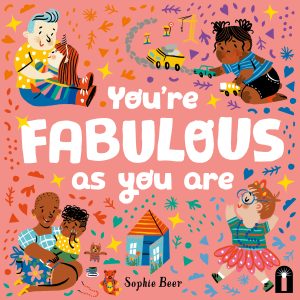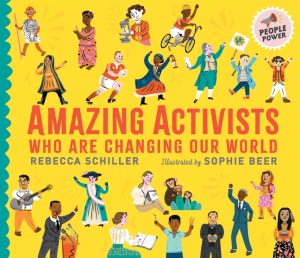 Sophie Beer is an award-winning illustrator/author living in Brisbane, Australia.
She completed a dual degree in Law and Creative Industries with distinction at Queensland University of Technology but found the whole law thing unutterably dull and now works primarily in children's and editorial illustration. She is perpetually astounded that she has somehow hoodwinked people into paying her money to draw all day long. Revelling in colour, shape and texture, she lives by one simple rule: art should never be boring. As a writer, her work has appeared in Frankie Magazine and The Big Issue.
When she's not illustrating and writing, she thinks a lot about plants, animals, music, books, and equality.
Winner of the 2016 SCBWI Penguin/Random House Portfolio award.
Her most recent books are Harriet Hound (Kate Foster) 3 May 2023 Walker Books, You're Fabulous As You Are, 8 Mar 2023, Bright Light/Hardie Grant, Welcome Little One Little Hare Hardie Grant 3 Nov 2022, Amazing Activists who are changing our world (Rebecca Spiller) 1 Apr 2022 Walker Books.
Sophie Beer's website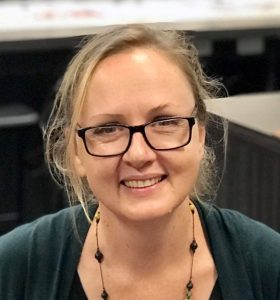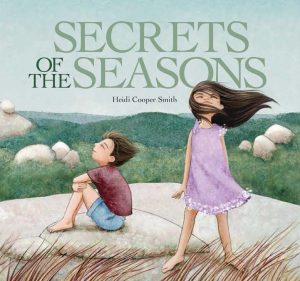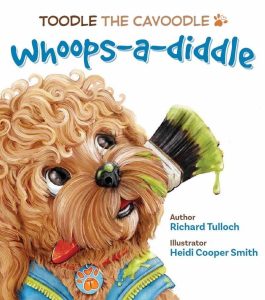 Heidi Cooper-Smith always loved to draw, but it wasn't until she had three small children and a towering picture book collection that she decided to try her hand at illustration. Six months later, she landed her first picture book contract and began writing soon after.
Based on her experiences growing up in the Australian bush, Secrets of the Seasons is Heidi's most recent book as author/illustrator, published by Windy Hollow. She is currently illustrating the Amanda Commander junior fiction series by Coral Vass and Toodle the Cavoodle picture book series by Richard Tulloch, published by Big Sky.
Heidi enjoys writing quirky and playful stories. She illustrates digitally using watercolour brushes. When she's not writing or illustrating, Heidi can be usually be found covered in clay, working as a production potter while she dreams up new characters to bring to life.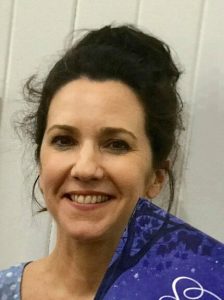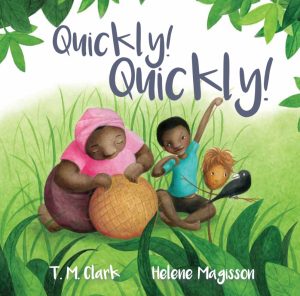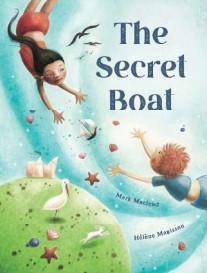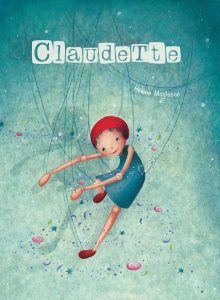 Helene Magisson is an award winning author and illustrator. She has lived in Africa, France and India and is now settled down in Australia with her family. She has illustrated more than 15 books and has collaborated with major Australian publishers. Latest awards include the Australia Books Industry Awards 2021 for Claudette (her first book as an author and illustrator) and CBCA 2020 Notable Picture Book of the Year for Little Puggle's Song written by Vikki Conley.
She was also recently awarded in the La Nouvelle George Sand competition for her first short story published in a collection by L'Harmattan.
Her most recent books are The Scret Boat (Mark Macleod) coming out March 2023, Quickly! Quickly! (T M Clark) Wombat Books, 30 June 2022, Slowly! Slowly! Doucement! Doucement! (Dual language book) Wombat Books, 30 July 2022 and will also touch on a book she wrote and illustrated in 2020 Claudette published by Red Paper Kite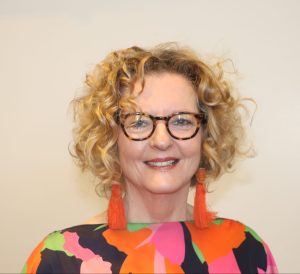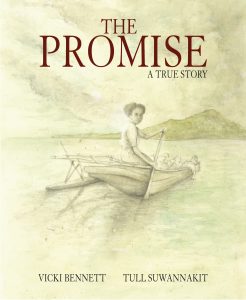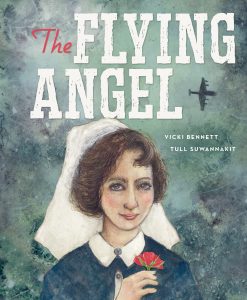 Vicki Bennett is an author, artist and film maker. She has written 34 books and written and co-produced a documentary, Never Forget Australia. Her writing career began with personal development books and has expanded to children's books, young adult and adult fiction. Books include: Two Pennies, The Little Stowaway,  The Flying Angel, and The Promise.
The Flying Angel was recognised by inclusion on the 2022 CBCA Notables list.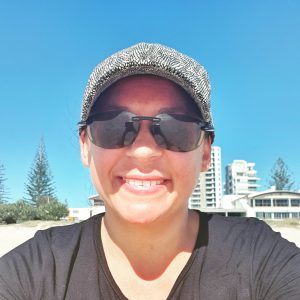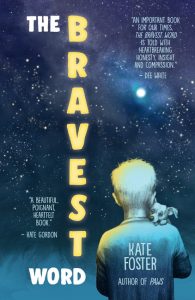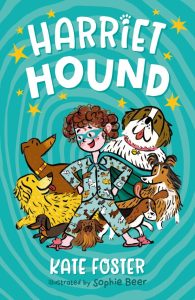 Kate Foster is a children's author writing about friends, family, and dogs. Originally from a small town in the southeast of England, she now lives on the stunning Gold Coast in Australia with her family and second-hand dogs. She is passionate about encouraging and teaching a wider understanding of autism and mental illness via a positive approach and representation in both her books as well as her presentations and talks.
Kat'e first book was Paws and her most recent ones are The Bravest Word, published by Walker Books 2022 and .Harriet Hound (illustratrated by Sophie Beer) will be out in May 2023.
More information: http://www.kfosterbooks.com/ and Twitter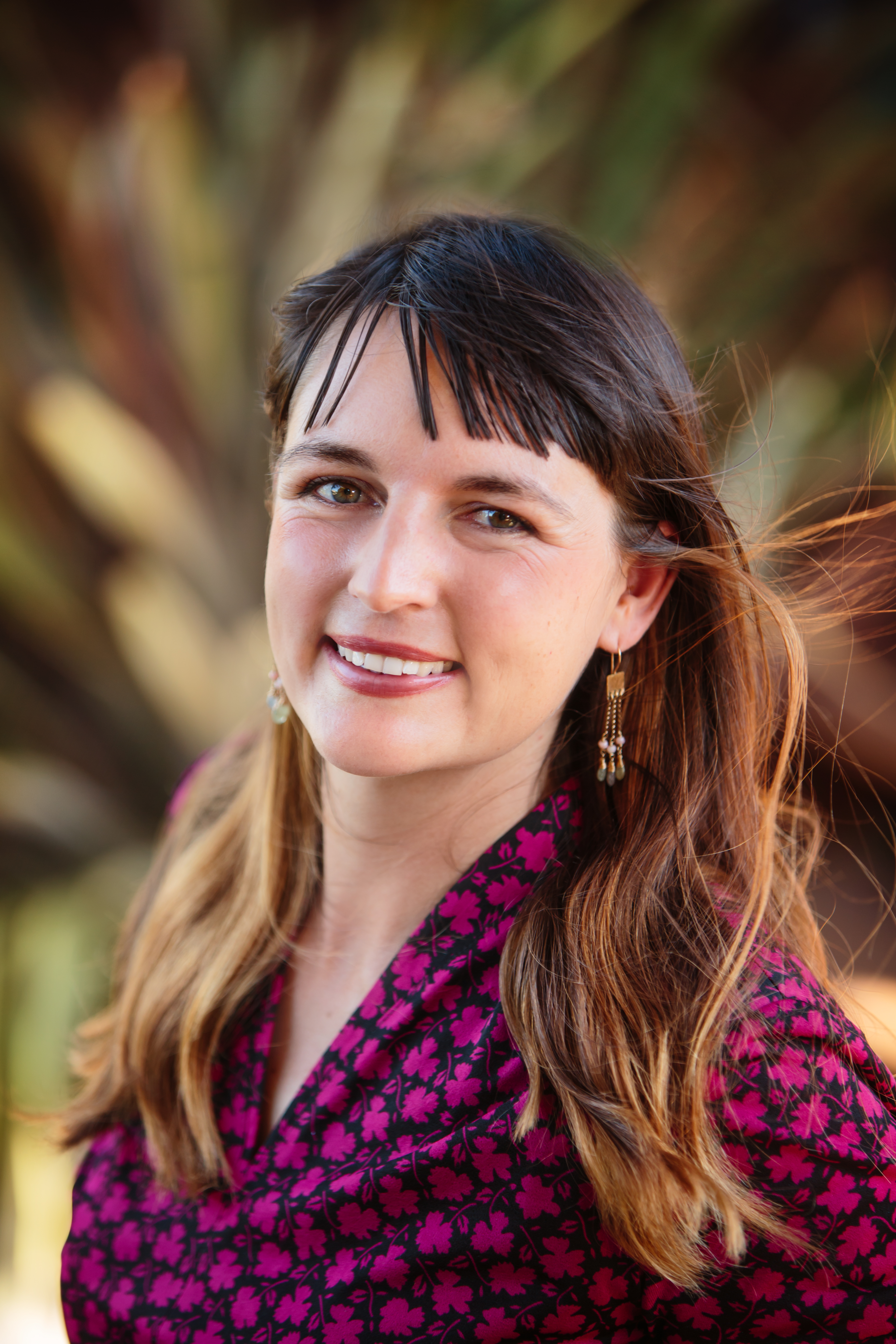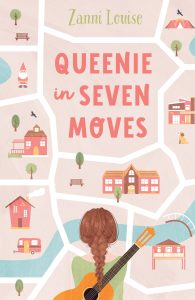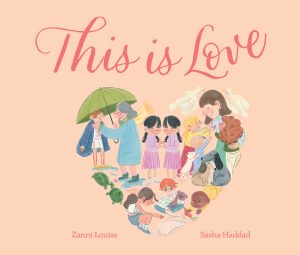 photo credit Kate Nutt
Zanni Louise has been writing stories since she was little, growing up in country NSW. She now lives with her family of four in the Byron Bay hinterland. Author of over thirty kids' books, Zanni writes picture books, chapter books and books for 10-12 year-olds. Her first middle grade, Queenie In Seven Moves is published by Walker Books 2023. Zanni loves visiting schools or festivals to inspire writers and readers. She also runs online courses and retreats for budding authors and provides private mentoring
She is proud to be an author ambassador for Room To Read, an organisation helping to educate children.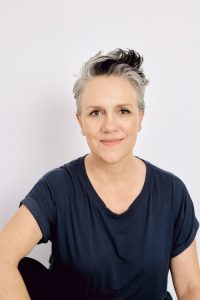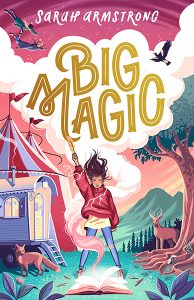 Sarah Armstrong was an award-winning journalist at the ABC before writing three novels for adults, including Salt Rain which was shortlisted for the Miles Franklin Award. Big Magic, her first middle-grade book came out in 2022 and its sequel, Magic Awry, is out later this year. She lives with her partner, Alan, and their daughter, Amelia, in the NSW town of Mullumbimby, which features (if slightly disguised!) in all her books.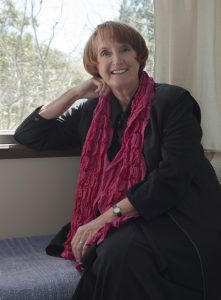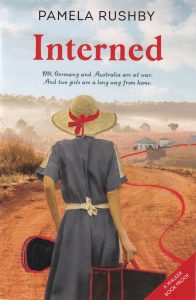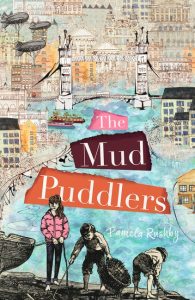 Pamela Rushby is the author of over 200 books for children and young adults, as well as children's TV scripts, documentaries, short stories and freelance journalism. Pam has been an advertising copywriter, pre-school teacher, and producer of educational television, audio and multimedia. She has won many awards, including the NSW Premier's Ethel Turner Prize, seven CBCA Notable Books – and a bag of gold coins at a film festival in Iran! Pam believes the strangest, most riveting, heart-breaking, laugh-out-loud stories aren't fiction. They're real. They come from history. And she loves tripping over unusual incidents from history – and then writing about them.
Her historical novels include When the Hipchicks Went to War (Hachette 2009), The Horses Didn't Come Home (HarperCollins 2012), Flora's War (Ford Street Publishing 2013), The Rat-catcher's Daughter (HarperCollins 2014), Sing a Rebel Song (Omnibus 2015), Lizzie and Margaret Rose (Omnibus 2016), and The Mummy Smugglers of Crumblin Castle (Walker Books 2020) which was shortlisted in the Book Links Award for Children's Historical Fiction in 2021. Her most recent books are Interned (Walker Books April 2022) and The Mud Puddlers coming out 1 April 2023 also with Walker Books.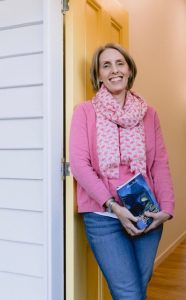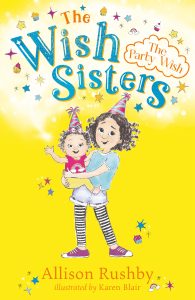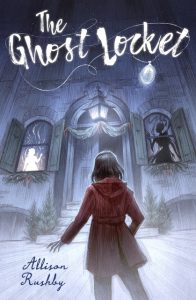 Allison Rushby made a wish when she was six years old. She wished to be a ballerina with pierced ears. Not long after this, she wrote her very first book (not about a ballerina) and decided to be an author with pierced ears instead. She went on to write many more books after this, for both adults and children, though none of them were sticky-taped together like that first one. She lives in Brisbane with her family and her two not very useful assistants, Harry the Bordoodle and Titus the Sphynx.
Her latest books are The Ghost Locket, April 2022,  Miss Penny Dreadful and the Midnight Kittens, Aug 2022, The Party Wish The Wish Sisters Book 1, and The Big Wish Book 2, UQP 28 Feb 2023
To learn more about Allison, visit www.allisonrushby.com.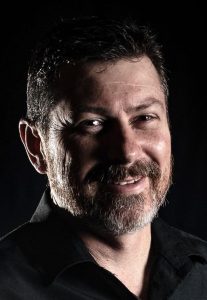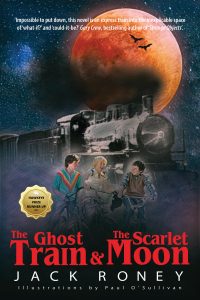 Jack Roney is an author and former police detective. He has taken a career break from policing to focus on his secret passion for writing. He started out writing adult crime fiction but has now turned his attention to writing Young Adult stories. The manuscript for his new novel 'The Ghost Train & The Scarlet Moon' was the runner-up in the 2020 Hawkeye Manuscript Development Prize and was later signed by Hawkeye Publishing. Jack used his investigative skills to research historical records about a 1947 Queensland train crash, around which a fictional historical mystery (with a twist of time travel) is woven. It is a coming-of-age story that could be described as 'Stand By Me' meets 'Stranger Things'. It is due for release in August 2022.
Jack has been mentored by award winning children's book author, Professor Gary Crew, who introduced him to renowned illustrator Paul O'Sullivan, based in the Glass House Mountains. Jack and Paul had the same artistic vision which resulted in a partnership to develop 'The Ghost Train & The Scarlet Moon' into a graphic YA novel. Paul's supreme artistry brought the story to life through beautifully sketched illustrations which capture various scenes depicted across three time periods.
Jack recently completed the Queensland Writers Centre 'Fishbowl Residency', is the Chairperson of the Brisbane Book Authors network and is the founder of a blogging site 'Aus-Reads' which promotes Australian authors. https://aus-reads.com/ Jack lives in Brisbane with his family and beloved pets Freddie the spoodle, Louie the labrador and Charlie the burmese cat. His happy place is at home with his fur babies, immersed in writing projects.
Publisher site: https://hawkeyebooks.com.au/the-ghost-train-and-the-scarlett-moon-by-jack-roney/
Facebook: https://www.facebook.com/jackroneyauthor/
Instagram: https://www.instagram.com/jack.roney.writer/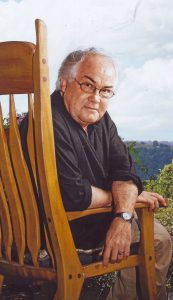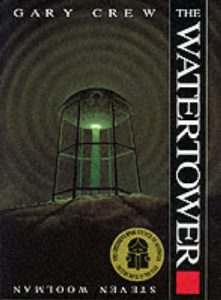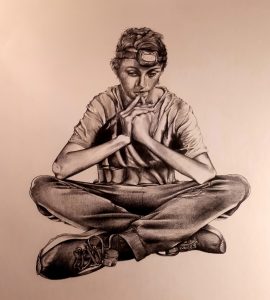 In the Secret Place cover image
Gary Crew is Emeritus Professor of Creative Writing at the University of the Sunshine Coast. Internationally, he has published over 80 novels and illustrated books for mature readers, delivering workshops on writing and illustration around the world. He is particularly interested in researching the macabre and stories forgotten by History. Among his many awards, Gary has won the Children's Book Council of Australia's Book of the Year four times, twice for his novels, twice for the illustrated book category; the American Children's Book of Distinction, The Aurealis Award for Speculative Fiction, the Wilderness Society's Award for Environmental Writing, and the Royal Geographic Society Whitley Award. He has been twice short listed for the Edgar Allan Poe Mystery Fiction Award in the USA. Gary lives in blissful isolation on Bribie Island.
In 2023 Gary has a new novel coming out called In the Scret Place, published by Hawkeye Books and a new release of the classic The Watertower, illustrated by Steven Woolman, Lothian/Hachette, The Children's Book Council of Australia 1995 Picture Book of the Year.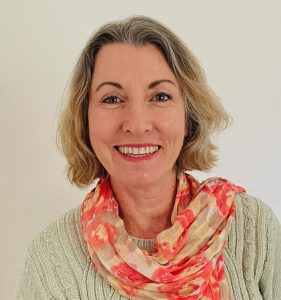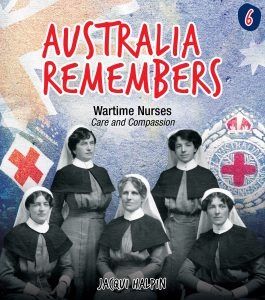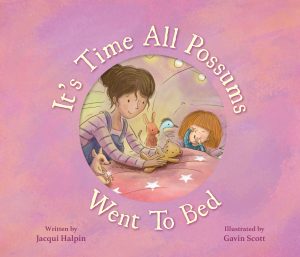 Jacqui Halpin is a former registered nurse and tuckshop convenor who discovered a love of children's books while reading bedtime stories to her children. She now has the joy of reading her own stories to her grandchildren. Her first picture book, Parmesan the Reluctant Racehorse, was published by Little Pink Dog Books in October 2017. Her second picture book with Little Pink Dog Books, Where's Lucky?, was shortlisted for the 2019 Speech Pathology Australia Book of the Year Awards. Jacqui's latest picture book, It's Time All Possums Went To Bed, a delightful ode to bedtime routines, was published by Affirm Press in 2022.
Australia Remembers 6: Wartime Nurses – Care and Compassion, Jacqui's first nonfiction book for children, was published by Big Sky Publishing in 2022 as part of their popular Australia Remembers series. Her short stories also appear in The School Magazine, and in anthologies by Creative Kids' Tales and Stringybark Publishing.
Jacqui is the Brisbane Coordinator for the Society of Children's Book Writers and Illustrators (SCBWI), an active member of Book Links ~The Centre for Children's Literature Queensland, and a founding member of Write Links. She lives in Brisbane where she bakes too many cakes, eats too much chocolate, and drinks far too much tea. Her procrastibaking skills are second to none!
To discover more about Jacqui, please visit her website, or follow her on Facebook or Instagram.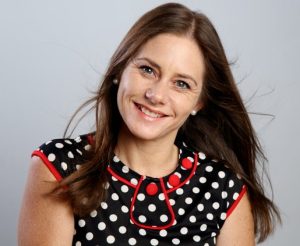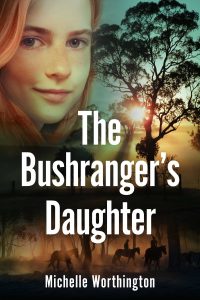 Michelle Worthington is an international guest speaker, globally published award winning author and prolific screenwriter who encourages a love of storytelling and empowers others to share their story. Michelle is committed to mentoring aspiring creatives to make a living doing what they love and help realize their dream of becoming published and empower creatives in the business of storytelling.
Her most recent books are The Bushranger's Daughter  published by Big Sky Sep 22 and Mama's Chickens, illustrated by Nicky Johnston, published by EK books March 2023