Romancing the Stars – Gold Coast
Date: Tuesday 8 June 2021
Venue: Coomera Anglican College
Time: 6:00 – 9:30pm
Cost: $25 for Book Links members | $35 for non-members
Book Here
Discover the books our local authors and illustrators have been creating for children and young adults. Each creator will give a short introduction to their latest publication in a small intimate circle, before rotating on to the next group. You have a chance to get inside information about the creation of the books and make contact with potential presenters for your school or library.
Speed date 16 local stars
Book launches with Tristan Bancks (Ginger Meggs launched by Sue Warren) and Lucia Masciullo (The Imagineer).
Enjoy great food and drinks. View and buy books and illustrations.
Enter raffle and quiz competition.
PD certificates provided after the event.
Starring: Meet: Lucia Masciullo, Tamsin Ainslie, Brent Wilson, Nikki Rogers, Dimity Powell, Robin Adolphs, Zanni Louise, Anna Whateley, Lisa Walker, Brian Falkner, Tristan Bancks, Kate Foster, Laura Bloom, Candice Lemon-Scott, Nette Hilton and Dave Petzold with MC Yvonne Mes
See what fun we had in Brisbane in 2018 at Romancing the Stars!
You Tube Video courtesy of Peter Allert.
---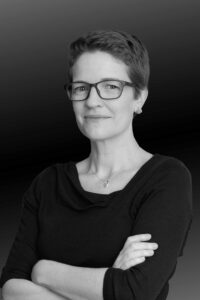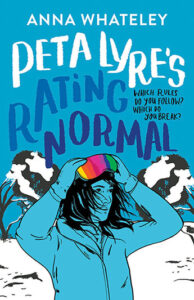 Anna Whateley writes 'own voice' young adult fiction and has a PhD in literature. Her debut novel, Peta Lyre's Rating Normal, 2020, will be followed by Tearing Myself Together in 2022 (Allen & Unwin). She also has an essay in Growing Up Disabled in Australia (2021) with Black Inc Books. She is autistic and has ADHD, SPD and Ehlers Danlos Syndrome.
Read more about Anna https://annawhateley.com/
---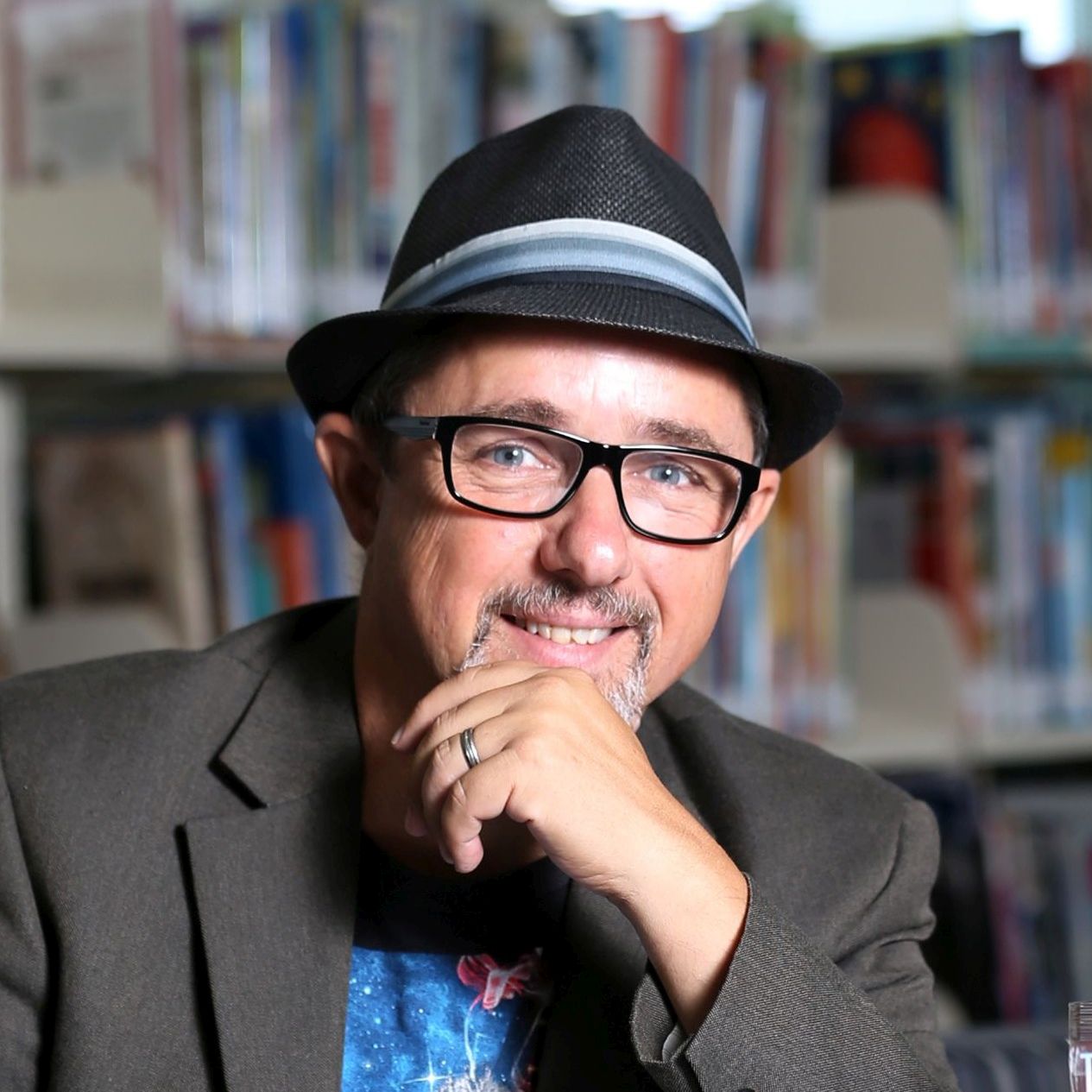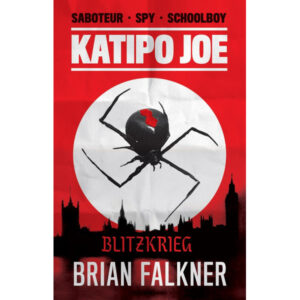 Brian Falkner is an award-winning international author and writing coach. He is a highly sought-after speaker in schools around Australia, the US and New Zealand. His infectious enthusiasm, humour and energy make every appearance a popular and memorable one. He is the author of more than twenty novels for children and young adults, published in fifteen countries in seven languages. His most recent YA novel is Katipo Joe – Spycraft. Inspired by true events, Katipo Joe is a story of incredible heroism, unlikely friendships and unbearable tragedy, set against the backdrop of World War II.
Discover more at https://www.brianfalkner.com/
---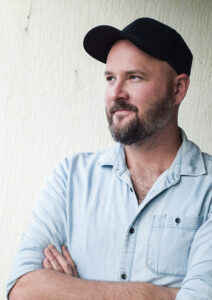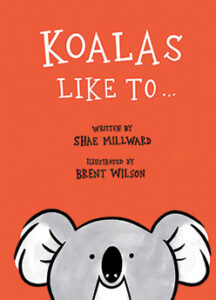 Brent Wilson is an illustrator from Brisbane whose art is characterised by a playful mid-century aesthetic. With its block colours, loose lines and jaunty characters, his work inspires nostalgia for the children's books and advertising campaigns of the 1950s and 60s. His illustrations regularly appear in major national publications and, most recently, Brent illustrated the children's book Koalas Like To …, written by Shae Millward and published by State Library of Queensland (2020). The books can be downloaded for free here. Review on StoryLinks website.
Brent Wilson's website.
---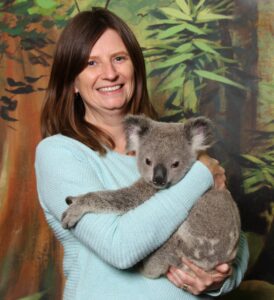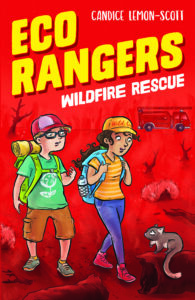 Candice Lemon-Scott is an Australian author with books are published in Australia, China, the US and the UK. Her quirky style, fast-paced narratives and originality appeal to young readers in particular.
Her latest publication is the last of the three-book series for children Eco Rangers: Wildfire Rescue. Earlier title Eco Rangers: Microbat Mayhem is shortlisted in the Wilderness Society's Environmental Awards for Children's Literature and Eco Rangers: Pelican in Peril has just been longlisted in the Green Earth Book Award in the US.
Her other books include Jake in Space; Silver the Silly Sorcerer; Hubert and the Magic Glasses; Aussie Chomp: Stinky Ferret & the JJs and The Day the Energies Saved the World.
Candice's books have been chosen as best new release titles by Australian Standing Orders (ASO), the Australian Booksellers Association (ABA) and Lamont Books and have been listed on the Premier's Reading Challenge. Her education reader was a winning title in the Educational Publishing Australia Awards (EPAA). Candice is also a Books in Homes role model. When not writing, she can usually be found travelling or on a beach somewhere.
Find out more at: www.candicelemonscott.com.au
---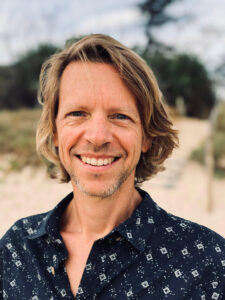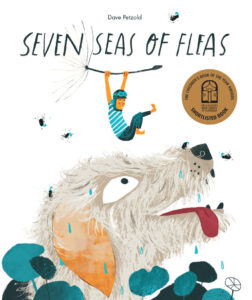 Dave Petzold is a 2021 CBCA Shortlisted author and illustrator from Lennox Head, Australia. His playful and goofy illustrations embrace the little things that go unnoticed; the things we take for granted and his stories revolve around cheeky, adventurous characters who find themselves in situations they have not planned for – situations that are, at first, not what they seem. He invites the reader on a journey of discovery in the hope that they will discover something about themselves, too. Dave uses graphite pencil, ink, oil paint and digital collage to create his illustrations.
https://www.instagram.com/dave_petzold/
---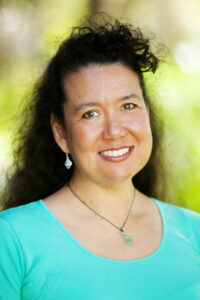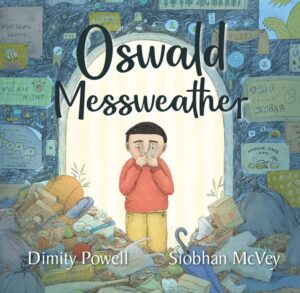 Dimity Powell is an award-winning author who writes exclusively for children with over 30 published stories including Oswald Messweather (2021), Pippa (2019), critically acclaimed, The Fix-It Man (2018) and At The End of Holyrood Lane, winner of the 2019 SCBWI Crystal Kite Award. She believes kids and great stories are life-essentials, like ice-cream. She fills her spare time reviewing the ones she loves (stories that is, not ice-cream flavours) at DIM'S re VIEWS and Kids Book Review for whom she is the Managing Editor. She is also a Books in Homes Australia Role Model, an accredited Write Like an Author facilitator and online and in-school presenter for G.A.T.E.WAYS Education.  Dimity is an experienced presenter at writing festivals, conferences and schools both in Australia and overseas who is represented in Queensland by Speakers Ink and Creative Kids' Tales Speakers Agency. Dimity lives on the Gold Coast where dreams sparkle and superheros surf. Discover more at www.dimitypowell.com
---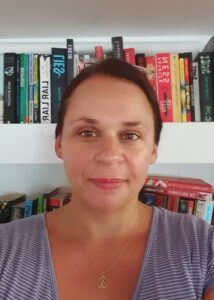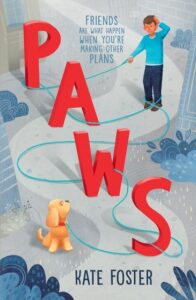 Kate Foster writes children's books about friends, family, and dogs. Originally from the south east of England, she now lives on the beautiful Gold Coast in Australia with her family and rescue dogs. She loves eating cake, reading books, and watching cooking programmes on TV!
More information: http://www.kfosterbooks.com/ and Twitter
---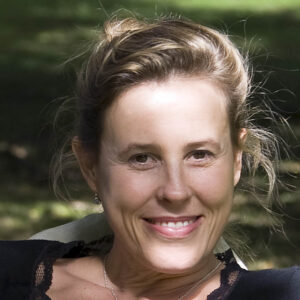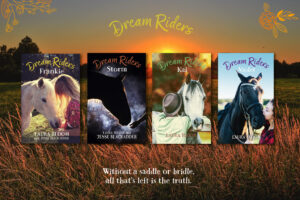 Laura Bloom knew she wanted to be a writer before she could even read. One night, after a long hard day as a young child, her father was reading out loud to her from The Long Winter, by Laura Ingalls Wilder, and she vividly remembers thinking 'I want to do that.' There was something so comforting, and inspiring, and powerful about sharing that story, not only with her dad, but also with Laura Ingalls (and the fact that they shared the same name seemed like more than a coincidence). She learned to write as fast as possible and has been practising, and publishing, ever since.
Laura's latest book for young people is Mika and Max, which is about a surprising friendship which springs up between a young teenage girl and a young boy with autism, and also the Dream Riders series, based on natural horsemanship and set around Byron Bay, the region where she lives.
Laura's first novel for young adults, Augustine's Lunch, has recently been named a work of 'important cultural significance' by Melbourne University, and is being brought back into print. Laura also writes for adults, including her latest, The Women and The Girls, which is published by Allen & Unwin. Laura's novels have been critically acclaimed and shortlisted for many prizes, including the Children's Peace Prize for Literature and the NSW Premier's Awards.
To learn more about Laura and her books please go to www.laurabloom.com.au
---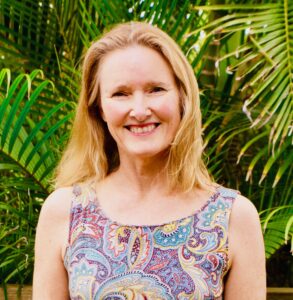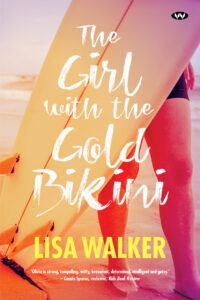 Lisa Walker has written six novels for adults and young adults, as well as an ABC Radio National play and stories published in The Age, The Big Issue, Griffith Review and the Review of Australian Fiction. Her first novel my first Young Adult novel Paris Syndrome was published by HarperCollins and was published in the US, UK and Canada. Her most recent young adult novel, The Girl with the Gold Bikini, features a wise-cracking teen detective and is set in the Gold Coast and Byron Bay. The sequel Trouble is My Business comes out in August 2021.
Discover more at https://www.lisawalker.com.au/
---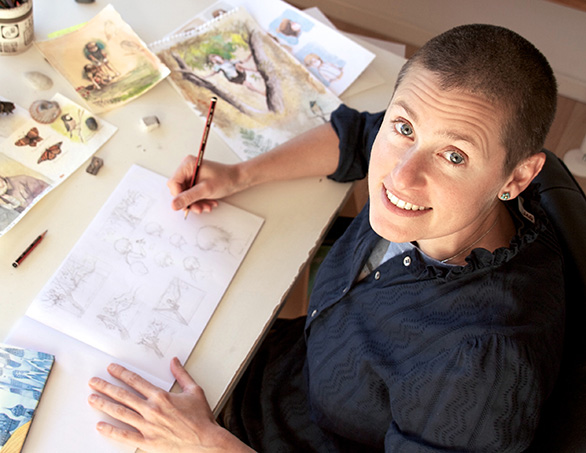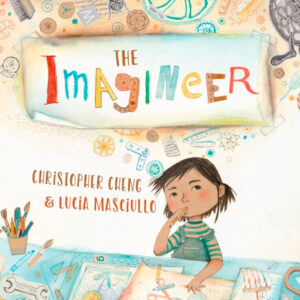 Lucia Masciullo is an award-winning illustrator who loves to create whimsical characters and colouring with traditional techniques, mixing watercolour, pencil and collage. Born and bred in Italy, she moved to Australia in 2007 and since then she has illustrated more than twenty books, among which is Come Down, Cat! by Sonya Hartnett, CBCA Honour Book and shortlisted for the Prime Minister Award. She currently lives on the Gold Coast.
Her most recent books are The Imagineer, by Christopher Cheng, NLA 2021 and Olive, by Edwina Wyatt, Little Hare Books, 2021
Lucia will have some of her artwork for sale at the event.
Discover more at www.luciamasciullo.com

---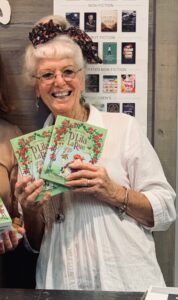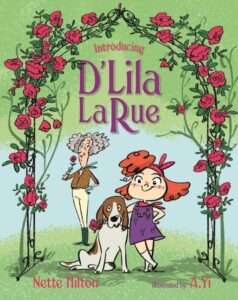 Nette Hilton qualifies her as a legend of Australian children's literature. Her works span picture books, series fiction, non-fiction and novels for children and young adults. She writes across genres and conjures deep emotion and understanding in her contemporary classic children's novel The Web; humour and wisdom in evergreen favourite picture book A Proper Little Lady and her new Princess Peony series; simpatico, enjoyment and delight from her expertly crafted voice and dialogue and exuberant fun from her body of work. Her newest work, Introducing D'Lila LaRue, is true to her style and loads of fun.
Many of her books have been collected in libraries, and continue to appear of the Premier's reading challenge, over the years, including her young adult novel, The Innocents and her junior novels, as well as the books the above mentioned books many others.
Nette has aslo been a judge for Dorothea MacKellar Poetry Awards (2014 – 2015 for senior students), the NSW Premier's Literary Awards, 2018-2019 and CBCA Book of the Year, 2016 -2017.
---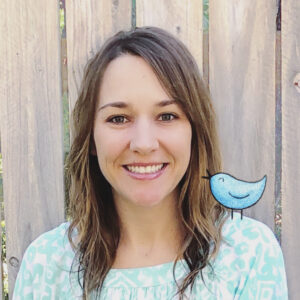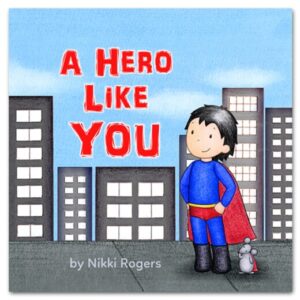 Nikki Rogers is a mother, teacher, author and illustrator of children's picture books.  Nikki was raised on a farm in South East Queensland, Australia and pursued a career in Primary Education. In addition to teaching, she has a passion for the arts, writing, drawing and painting, and loves birds. As her desire to have a positive impact on the lives of children merged with her love of art, several beautiful books to inspire and delight children were created.  Nikki currently lives on the Gold Coast with her husband, children and four bantam chickens.
More about Nikki https://www.createdtobe.com.au/ 
---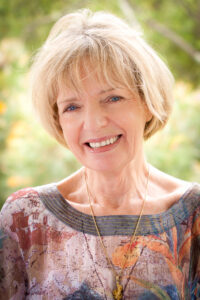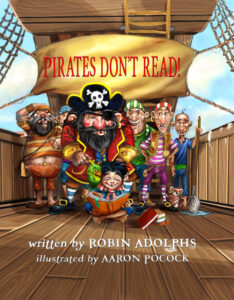 Robin Adolphs is a published author of fourteen children's picture books and director of Butternut Books. In 2019 Robin published her first middle grade fiction, Princes of Aranmore and is currently working on the sequel. In 2019 she was part of the Australian Publishers Association contingent at the Frankfurt Book Fair.
You can find Robin at:
website:  http://www.robinadolphs.com
Facebook:  http://www.facebook.com/AuthorRobinAdolphs
Twitter:  http://twitter.com/RobinAdolphs
---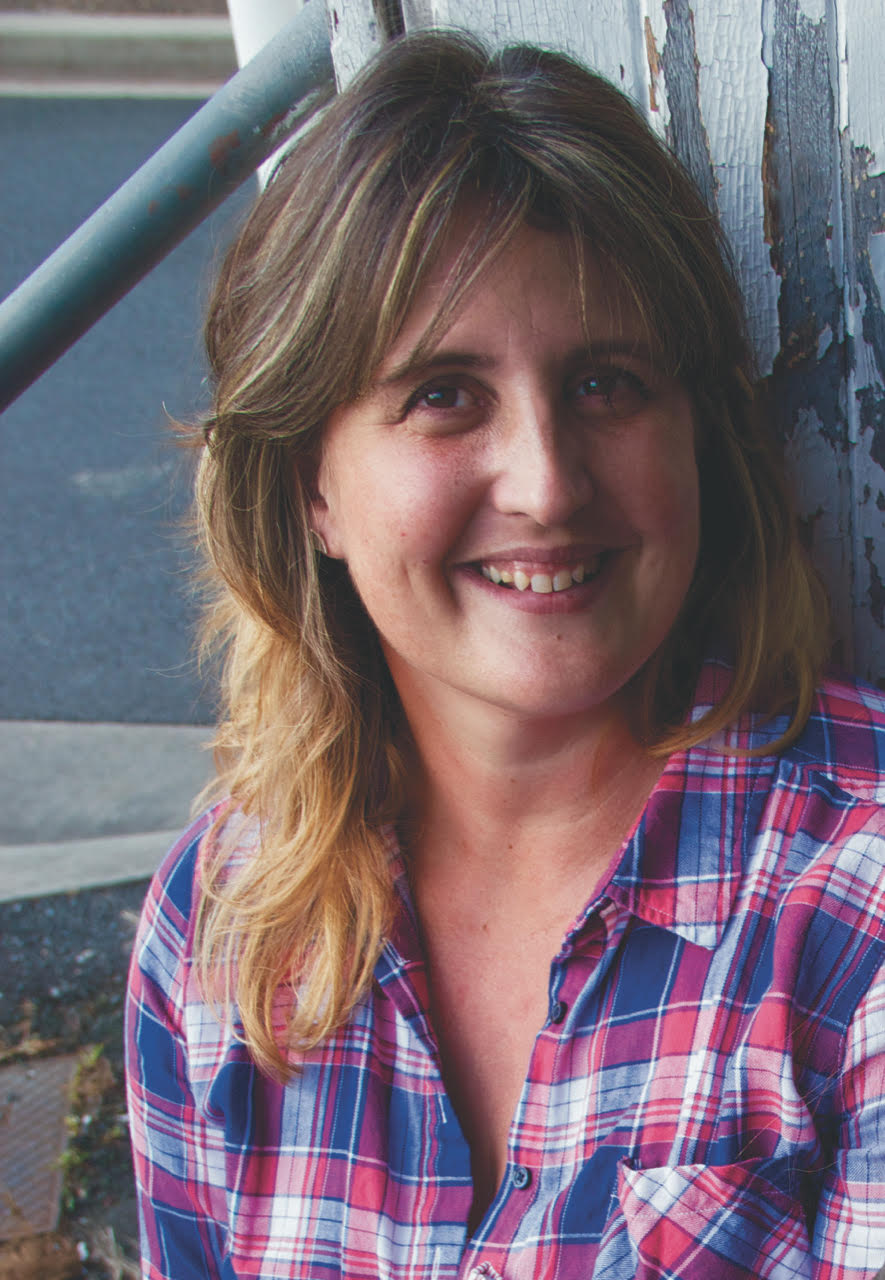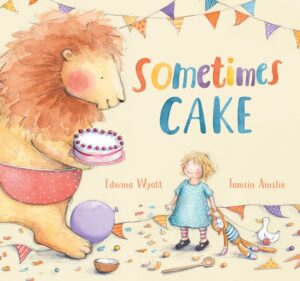 Tamsin Ainslie was born and educated in the UK and moved to Australia in 1994.  She started drawing at an early age, making books and keeping illustrated journals.  Working from her home-based studio in Northern NSW, on a farm which she shares with her partner, two daughters, two dogs, several sheep, many chickens and one very cheeky horse, Tamsin spends most of her time illustrating children's books, drawing, painting, printmaking and still makes tiny hand made books filled with drawings from life.
Her most recent books are Sometimes Cake written by Edwina Wyatt and published by Walker Books 2020,  Our baby written by Libby Hathorn and published by Little Hare 2019, The Sisters Saint Claire & the Royal Mouse Ball written by Carlie Gibson,  published by Allen & Unwin 2018, Collecting Sunshine written by Rachel Flynn,  published by Penguin  2018 and A Boat Of Stars a collection of new poetry by Australian Authors & Illustrators  edited by Margaret Connolly & Natalie Jane Prior in 2018.
---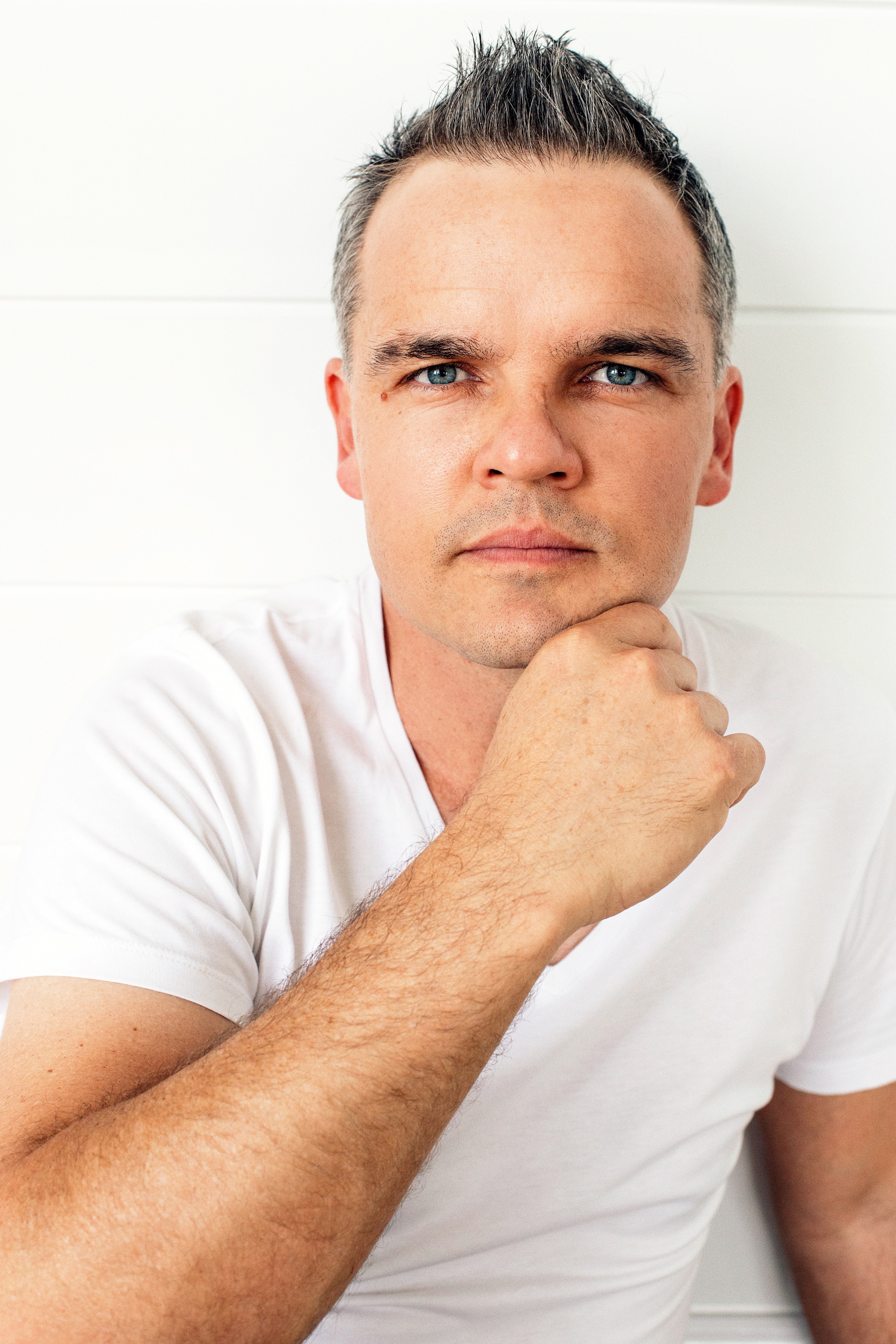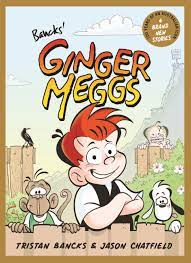 Tristan Bancks tells stories for the page and screen. His books for kids and teens include Two Wolves, The Fall, Detention, the Tom Weekly series and Nit Boy. His books have won and been shortlisted for many awards, including a Children's Book Council of Australia Honour Book, the Prime Minister's Literary Awards, ABIA, YABBA, KOALA, NSW Premier's Literary Awards and Queensland Literary Awards. His new release for 2021 is Ginger Meggs, a 100th anniversary book of brand-new short stories based on characters created by his great-great uncle, Jimmy Bancks, in 1921.
Tristan is a writer-ambassador for literacy charity Room to Read. He is currently working with producers to develop a number of his books for the screen. He's excited by the future of storytelling and inspiring others to create. You can find out more about Tristan's books, play games, watch videos, join his Young Writer's StorySchool and help him try to change the world at tristanbancks.com
---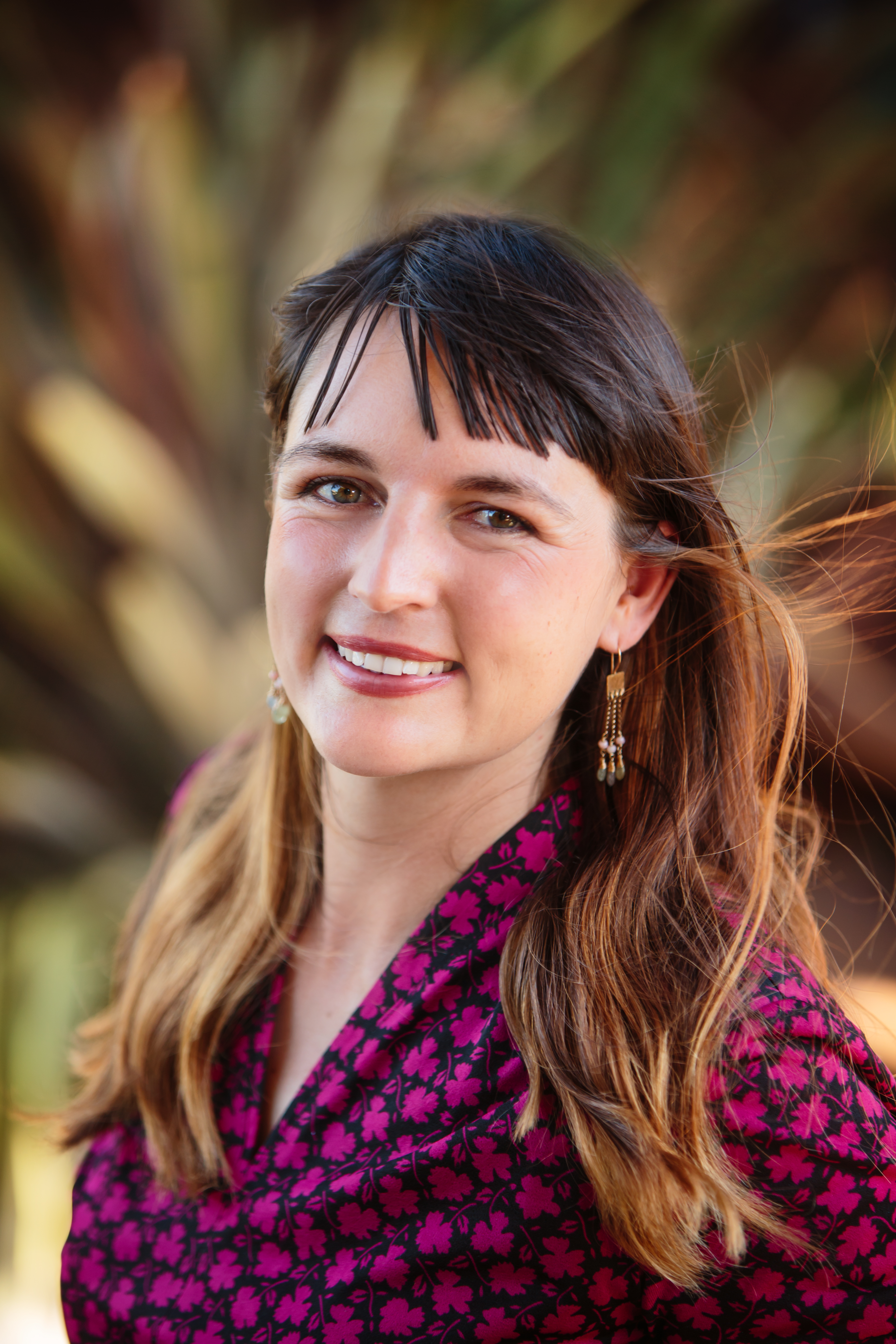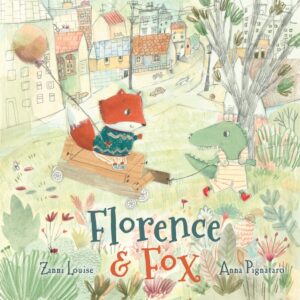 photo credit Kate Nutt
Zanni Louise is author of over twenty kids' books, including bestselling picture book series like HumanKind and Errol.
Zanni's recent releases include Wonder Earth, a picture book which inspires connection to nature, and Florence & Fox, a picture book illustrated by Anna Pignataro. We Are All People is released in July and celebrates diversity.
Zanni teaches at the Australian Writers Centre, offers private mentoring, and travels to schools and festivals across Australia, helping creatives achieve their writing dreams.
She is proud to be an author ambassador for Room To Read, an organisation helping to educate children.
---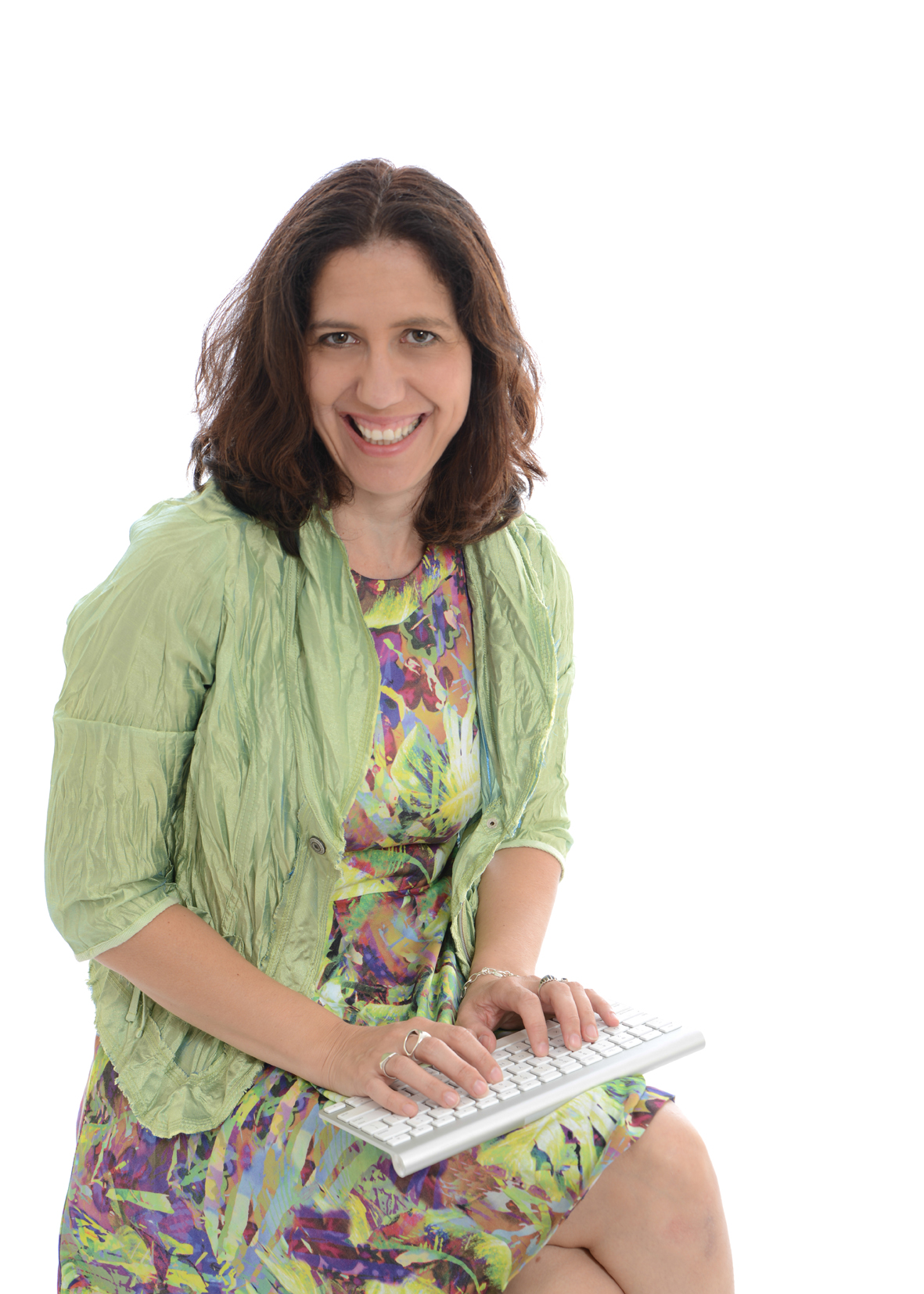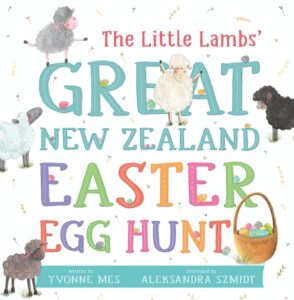 And our MC for the evening is Yvonne Mes, a children's author and illustrator from Brisbane. Her latest picture book is The Little Lambs' Great New Zealand Easter Egg Hunt, following on from the succes of her 2020 publication Little Bilby's Aussie Easter Egg Hunt, published by Lothian. Other picture books by Yvonne are Oliver's Grumbles (Yellow Brick Books) and Meet Sidney Nolan (Penguin Random House). Yvonne coordinates Brisbane based writers' group, Write Links, reviews children's book for KBR and runs No Nonsense Critiques. She buys more books than she can read, comes up with more ideas than she can write or illustrate and has more children than she can manage. But she does try very hard, and best of all, she is NEVER bored. Yvonne is represented by Mayfair Literary Agency. Find out more on her Website  and Facebook