Romancing the Stars – Gold Coast
Date: Tuesday 10 May 2022
Venue: Coomera Anglican College
Time: 6:00 – 9:15pm
Cost: $25 for Book Links members | $35 for non-members
Books will be on sale courtesy of A Lot of Books Ipswich, a Book Links supporting bookshop
Discover the books our local authors and illustrators have been creating for children and young adults. Each creator will give a short introduction to their latest publication in a small intimate circle, before rotating on to the next group. You have a chance to get inside information about the creation of the books and make contact with potential presenters for your school or library.
Speed date 16 local stars
Enjoy great food and drinks.
View and buy books and illustrations.
Enter raffle and quiz competition.
Mingle with the Stars
Book Launches with Kate Foster and Sarah Armstrong
PD certificates provided after the event.
Picture Books Authors/Illustrators: Dimity Powell, Lisa Tiffen, Lucia Masciullo, Rebecca Timmis, Tamsin Ainslie, Tina Wilson, Sandhya Parappukkaran and Rory Mather
Authors Younger Readers, YA: Brian Falkner, Candice Lemon-Scott, Victoria Carless, Kate Foster, Dee White, Zanni Louise, Sarah Armstrong, Pamela Rushby
MC for the event will be author and illustrator Yvonne Mes.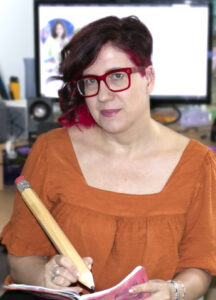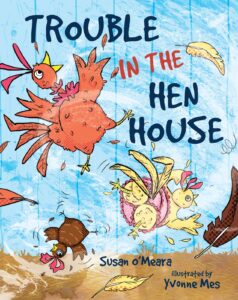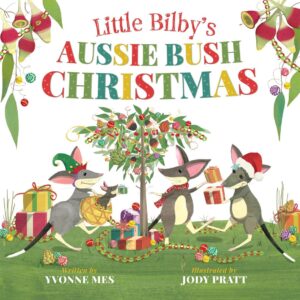 Yvonne Mes is an author and illustrator who writes stories for children and young people with curious minds.
As an early childhood professional with a Bachelor of Children's Services with many years' experience, she loves sharing books, stories and art with children in places big and small, of diverse cultures and abilities and of all ages.
Her books are published in Australia, China and New Zealand.
Yvonne is a frequent speaker at schools, literary festivals and events. She is the coordinator of Write Links, the Brisbane based group for children's authors and illustrators. She buys more books than she can read, comes up with more ideas than she can write or illustrate and has more children than she can manage. But she does try very hard, and best of all, she is NEVER bored.
Find out more about Yvonne Mes.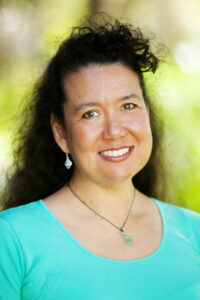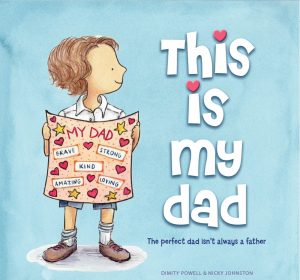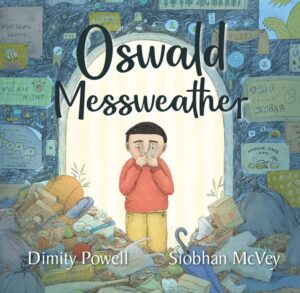 Dimity Powell is an award-winning author who writes exclusively for children with over 30 published stories including This is my Dad (2022), Oswald Messweather (2021), Pippa (2019), critically acclaimed, The Fix-It Man (2018) and At The End of Holyrood Lane, winner of the 2019 SCBWI Crystal Kite Award. She believes kids and great stories are life-essentials, like ice-cream. She fills her spare time reviewing the ones she loves (stories that is, not ice-cream flavours) at DIM'S re VIEWS and Kids Book Review for whom she is the Managing Editor. She is also a Books in Homes Australia Role Model, an accredited Write Like an Author facilitator and online and in-school presenter for G.A.T.E.WAYS Education.  Dimity is an experienced presenter at writing festivals, conferences and schools both in Australia and overseas who is represented in Queensland by Speakers Ink and Creative Kids' Tales Speakers Agency. Dimity lives on the Gold Coast where dreams sparkle and superheros surf. Discover more at www.dimitypowell.com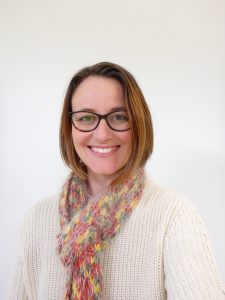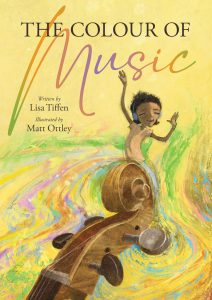 Lisa Tiffen resides in the Tweed Valley in Northern NSW, a part of the world perfect for creative stimulation, surrounded by mountains, trees, birds, friends and family.
Inspired by her four children, Lisa began writing short stories intended to be produced as picture books. After a few years focussing on writing she decided to also give illustrating a try. Her first book Grumps is the result of that, and there are a few (if not many) more of her books on their way to the printers very soon!
In her fleeting moments of spare time Lisa enjoys reading anything by Charles Dickens and the occasional Wodehouse novel. She also finds playing the dramatic sounds of Beethoven on her piano quite satisfying for the soul.
Lisa Tiffen wroteThe Colour of Music illustrated by Matt Ottley, published by Midnight Sun 1 Jun 2021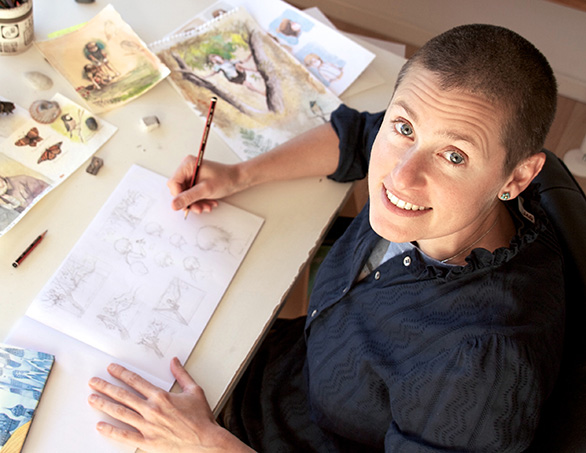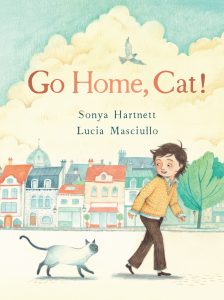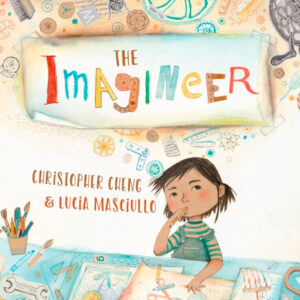 Lucia Masciullo is an award-winning illustrator who loves to create whimsical characters and colouring with traditional techniques, mixing watercolour, pencil and collage. Born and bred in Italy, she moved to Australia in 2007 and since then she has illustrated more than twenty books, among which is Come Down, Cat! by Sonya Hartnett, CBCA Honour Book and shortlisted for the Prime Minister Award. She currently lives on the Gold Coast.
Her most recent books are Go Home, Cat! by Sonya Hartnett, Penguin Random House (sequel to Come Down, Cat!),  The Imagineer, by Christopher Cheng, NLA 2021 and Olive, by Edwina Wyatt, Little Hare Books, 2021
Lucia will have some of her artwork for sale at the event.
Discover more at www.luciamasciullo.com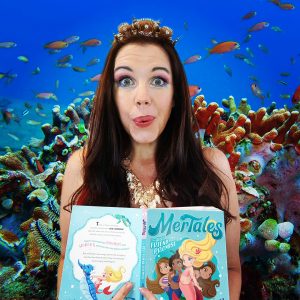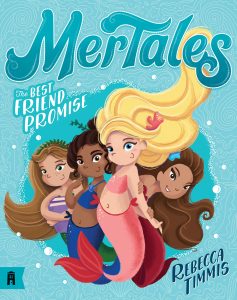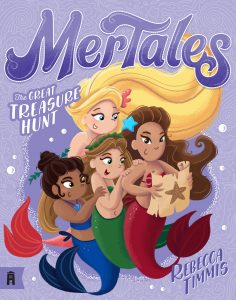 Rebecca Timmis is an author-illustrator based on the sunny Gold Coast. During the day she writes code for websites and games, and at night she writes and illustrates stories of magic and adventure for children. She is currently working on the fourth book in her junior fiction series 'MerTales', published by Albert Street Books (Allen & Unwin).
Website: https://rjtimmis.net
Facebook: https://www.facebook.com/rebeccatimmisauthor
Instagram: https://www.instagram.com/rjtimmis/
Publisher: https://www.allenandunwin.com/browse/kids/albert-street-books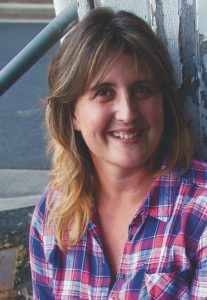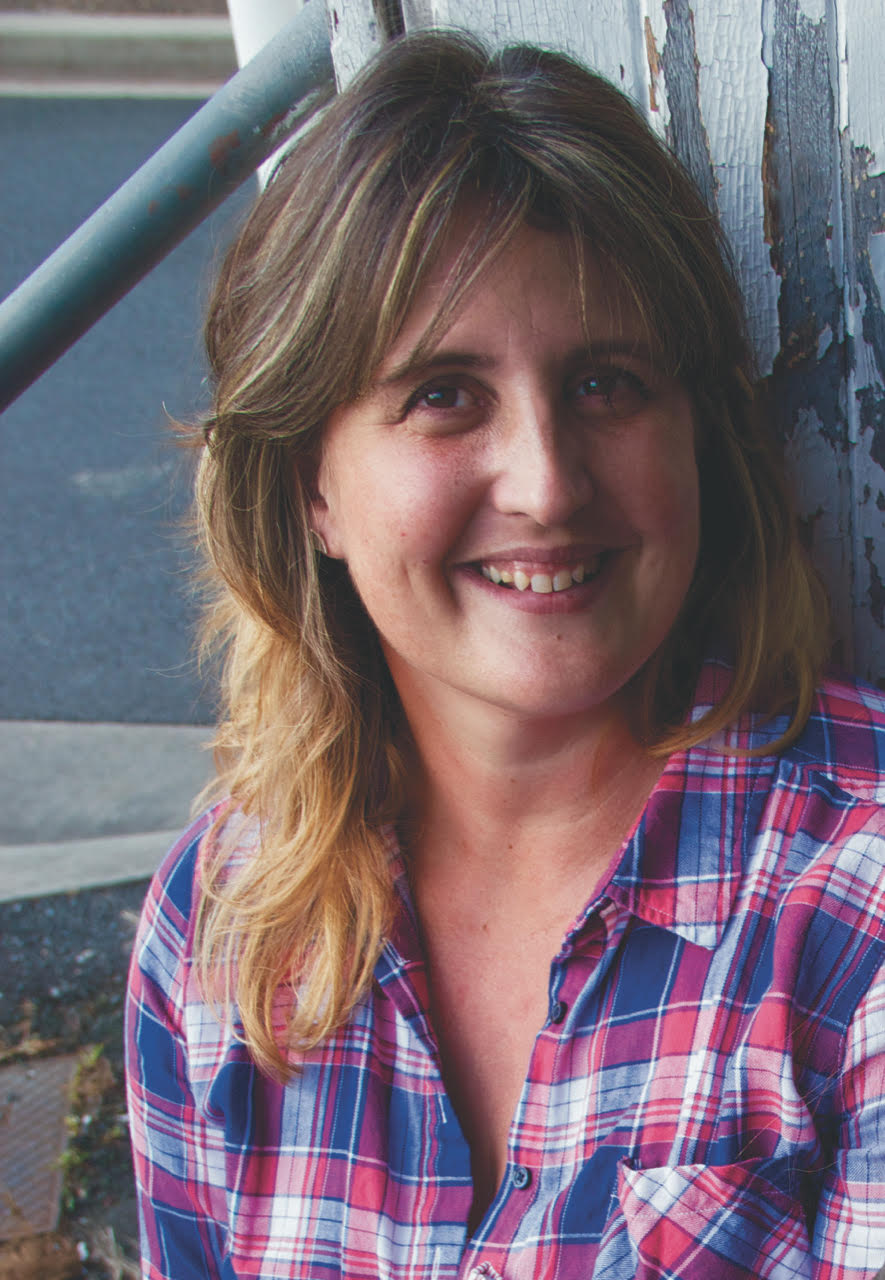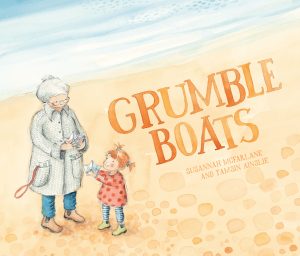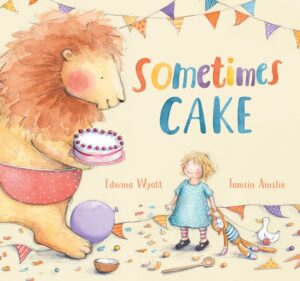 Tamsin Ainslie was born and educated in the UK and moved to Australia in 1994.  She started drawing at an early age, making books and keeping illustrated journals.  Working from her home-based studio in Northern NSW, on a farm which she shares with her partner, two daughters, two dogs, several sheep, many chickens and one very cheeky horse, Tamsin spends most of her time illustrating children's books, drawing, painting, printmaking and still makes tiny hand made books filled with drawings from life.
Her most recent books are Grumble Boats by Susannah Chambers published by Affirm Press May 2021 Sometimes Cake written by Edwina Wyatt and published by Walker Books 2020,  Our baby written by Libby Hathorn and published by Little Hare 2019, The Sisters Saint Claire & the Royal Mouse Ball written by Carlie Gibson,  published by Allen & Unwin 2018, Collecting Sunshine written by Rachel Flynn,  published by Penguin  2018 and A Boat Of Stars a collection of new poetry by Australian Authors & Illustrators  edited by Margaret Connolly & Natalie Jane Prior in 2018.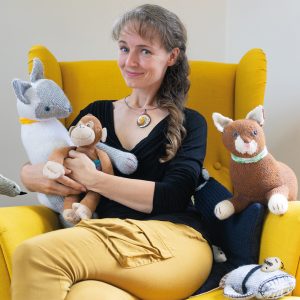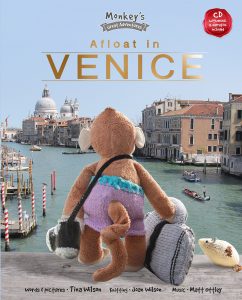 Tina Wilson is a writer and illustrator with a passion for children's books. The first two books in her series for young children, Monkey's Great Adventures, encourage kids and adults alike to explore their imagination and their relationship with those around them through the love of toys.
Combining photography, design and handmade knitted characters (lovingly made by her mother), the book also features a CD of music created by award-winning illustrator/composer Matt Ottley.
The first book in the series, Afloat in Venice, was released in September 2021 and will be performed in Perth as part of Matt Otteley's The Sound of Picture Books initiative in partnership with The Literature Centre, The West Australian Symphony Orchestra and Yamaha.
In a prior life, Tina was the founder and creator of the Black Swan Prize for Portraiture (now known as The Lester Prize), Australia's third richest portrait prize and in 2018 was honoured to become a Patron of the prize. In 2013 she was awarded the City of Perth Premiers Active Citizenship Award for her contribution to the arts.
Tina spends her time moving between painting, drawing, writing, publishing, creating children's books…and drinking chai! She is also busily working on her first adult novel.
Afloat in Venice with music by Matt Ottley was published by One Tentacle Publishing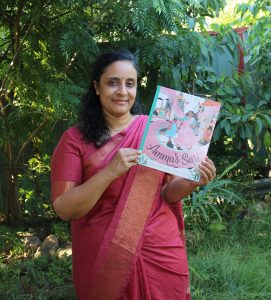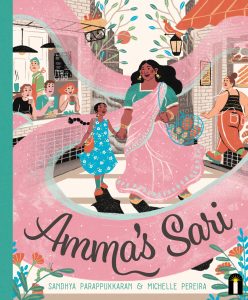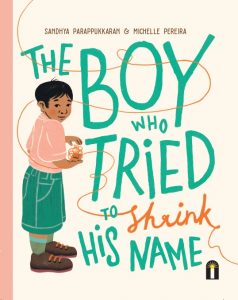 Sandhya Parappukkaran left her job as a Food Technologist so she could put her feet up and read. Then she rediscovered her passion for children's books. Her stories are inspired by her migrant experience. She loves to include scrumptious food and glimpses of nature from her Kerala Indian heritage. Sandhya resides in Brisbane with her husband, three children and a backyard brimming with mango trees, curry leaves, and green chillies. The Boy Who Tried to Shrink His Name illustrated by Michelle Pereira is a CBCA Notable Book 2022.Amma's Sari with the same illsutrator was released 30 March 2022.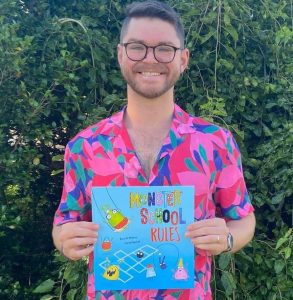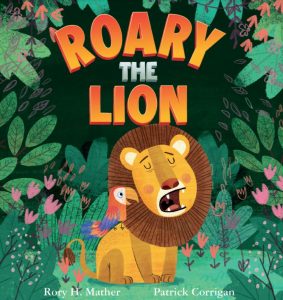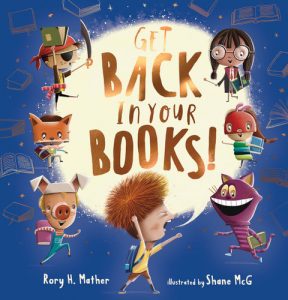 Rory H. Mather is an award-winning author…well he has won awards – mostly for gym stuff – and he is also an author. Either way he is bad at maths. He writes picture books, mostly funny ones but he does like to keep his readers guessing. His current available titles are Monster School Rules (Scholastic 2022), Rory the Lion (Larrikin House 2021),  Get Back in Your Books (Scholastic 2021), Easter Hat-astrophe (Scholastic Australia 2021) and Vlad's in Love (Larrikin House 2021).  He lives in Toowoomba with his favourite person – his wife Georgia – and two dogs who he sometimes regrets not sending to puppy school. Rory is a 31 year old who is completely and utterly addicted to reading and writing picture books…but it's an addiction he is fully leaning into with 6 books in the wild already. He lives in a street that is lined with trees, in a house that is filled with picture books and in his head which is filled with ideas.
Website: https://roryhmather.com/
Facebook: https://www.facebook.com/roryhmatherauthor/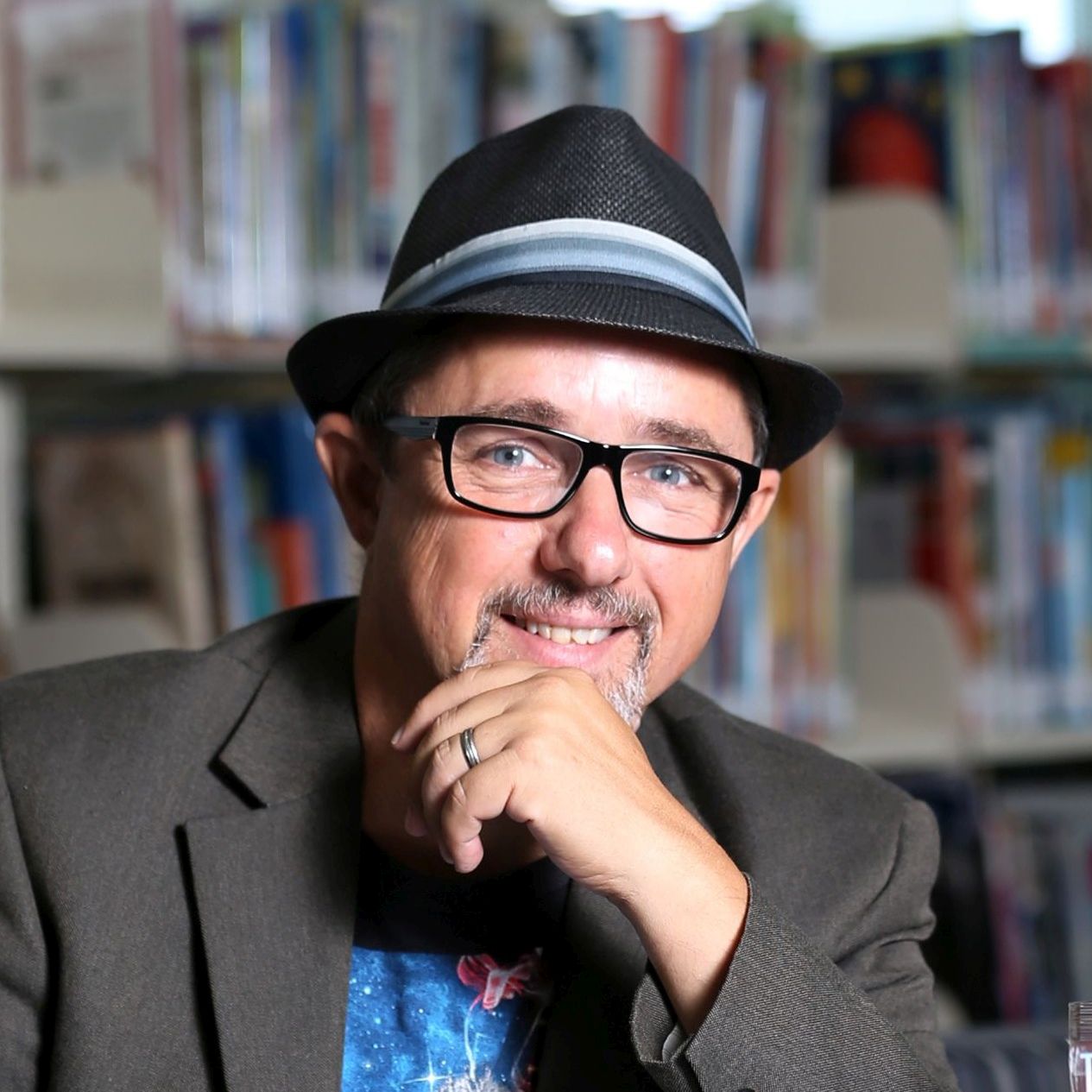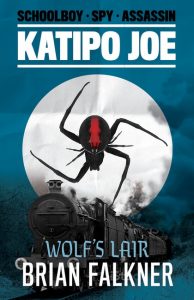 Brian Falkner is an award-winning international author and writing coach. He is a highly sought-after speaker in schools around Australia, the US and New Zealand. His infectious enthusiasm, humour and energy make every appearance a popular and memorable one. He is the author of more than twenty novels for children and young adults, published in fifteen countries in seven languages. His most recent YA novel is Wolf's Lair, the final book in the Katipo Joe trilogy. Inspired by true events, Katipo Joe is a story of incredible heroism, unlikely friendships and unbearable tragedy, set against the backdrop of World War II.
Discover more at https://www.brianfalkner.com/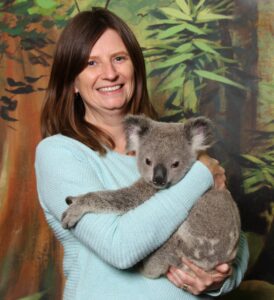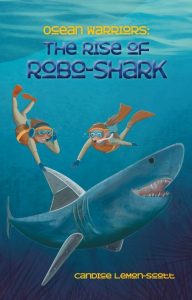 Candice Lemon-Scott is an Australian author with books are published in Australia, China, the US and the UK. Her quirky style, fast-paced narratives and originality appeal to young readers in particular.
Her latest publication is Ocean Warriors: The Rise of Robo-Shark, published by Storytorch Press, March 2022. Her other books include the three-book series for children Eco Rangers: Wildfire Rescue. Earlier title Eco Rangers: Microbat Mayhem is shortlisted in the Wilderness Society's Environmental Awards for Children's Literature and Eco Rangers: Pelican in Peril has just been longlisted in the Green Earth Book Award in the US.
Her other books include Jake in Space; Silver the Silly Sorcerer; Hubert and the Magic Glasses; Aussie Chomp: Stinky Ferret & the JJs and The Day the Energies Saved the World.
Candice's books have been chosen as best new release titles by Australian Standing Orders (ASO), the Australian Booksellers Association (ABA) and Lamont Books and have been listed on the Premier's Reading Challenge. Her education reader was a winning title in the Educational Publishing Australia Awards (EPAA). Candice is also a Books in Homes role model. When not writing, she can usually be found travelling or on a beach somewhere.
Find out more at: www.candicelemonscott.com.au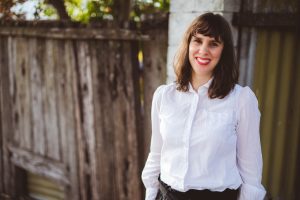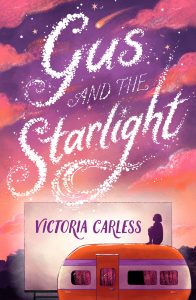 Victoria Carless writes works of fiction and for theatre. Her novel for young adults, The Dream Walker, was nominated for the Queensland Literary Awards and the Children's Book Council of Australia Awards. Recently Victoria was commissioned by the Museum of Brisbane to write a work for The Storytellers, an interactive exhibition celebrating the layers of the city's history.
Victoria lives in Brisbane with her family and a blue heeler who is 98 in dog years. She often googles rescue cats, even though she is allergic. When not writing stories Victoria works as a communications nerd. Victoria's new book Gus and The Starlight published by Harper Collins is her first story for Middle Grade readers. It is set in a haunted drive-in movie theatre.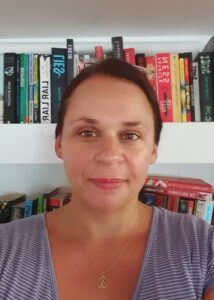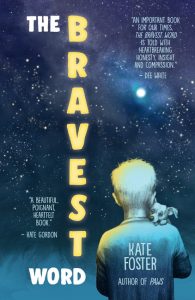 Kate Foster writes children's books about friends, family, and dogs. Originally from the south east of England, she now lives on the beautiful Gold Coast in Australia with her family and rescue dogs. She loves eating cake, reading books, and watching cooking programmes on TV! Kat'e first book was Paws and her new release is The Bravest Word, both published by Walker Books.
The Bravest Word – When eleven-year-old Matty finds Cliff, a hurt, neglected dog abandoned in the bush, he knows the brave little pup needs saving. He knows he wants to help. But can he?
More information: http://www.kfosterbooks.com/ and Twitter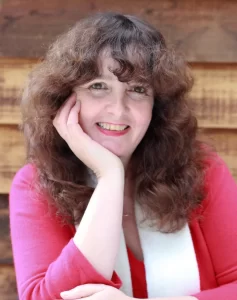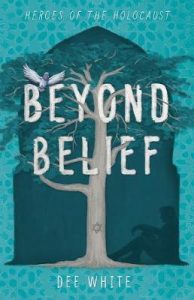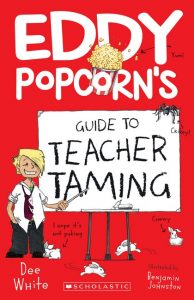 Dee White wanted to be a writer since she was seven-years old. She has published more than 25 books for children and young adults and many articles, short stories and poems.
She has combined her loves of writing and travel into a career which takes her all over the world writing, researching and presenting workshops. She got to spend a WHOLE MONTH in Paris doing the research and writing 
Beyond Belief, 
which was a CBCA Notable, Crystal Kite finalist and finalist from more than 1400 entries worldwide in the 2021 ScreenCraft Cinematic Book 
Competition. Dee's other recent titles are Eddy Popcorn's Guide to Parent Training and Eddy Popcorns Guide to Teacher Taming, both illustrated by Benjamin Johnston. She has a book out later this year in the Wild Dingo STEM Stars series about 
Emma Johnston Marine Biologist and TV Presenter
. Her writing workshops have taken her to Sharjah and Amsterdam and in 2021 she worked with 700 students in P-8 at a remote Victorian school helping them to tell their stories and become published authors. She is prepared to go almost anywhere (even do a tour of Paris sewers) to track down a good story. 
She is a certified writing teacher and mentor, passionate about encouraging new writers. Her blogs Writing Classes for Kids and DeeScribe Writing are full of career and writing tips for writers of all ages.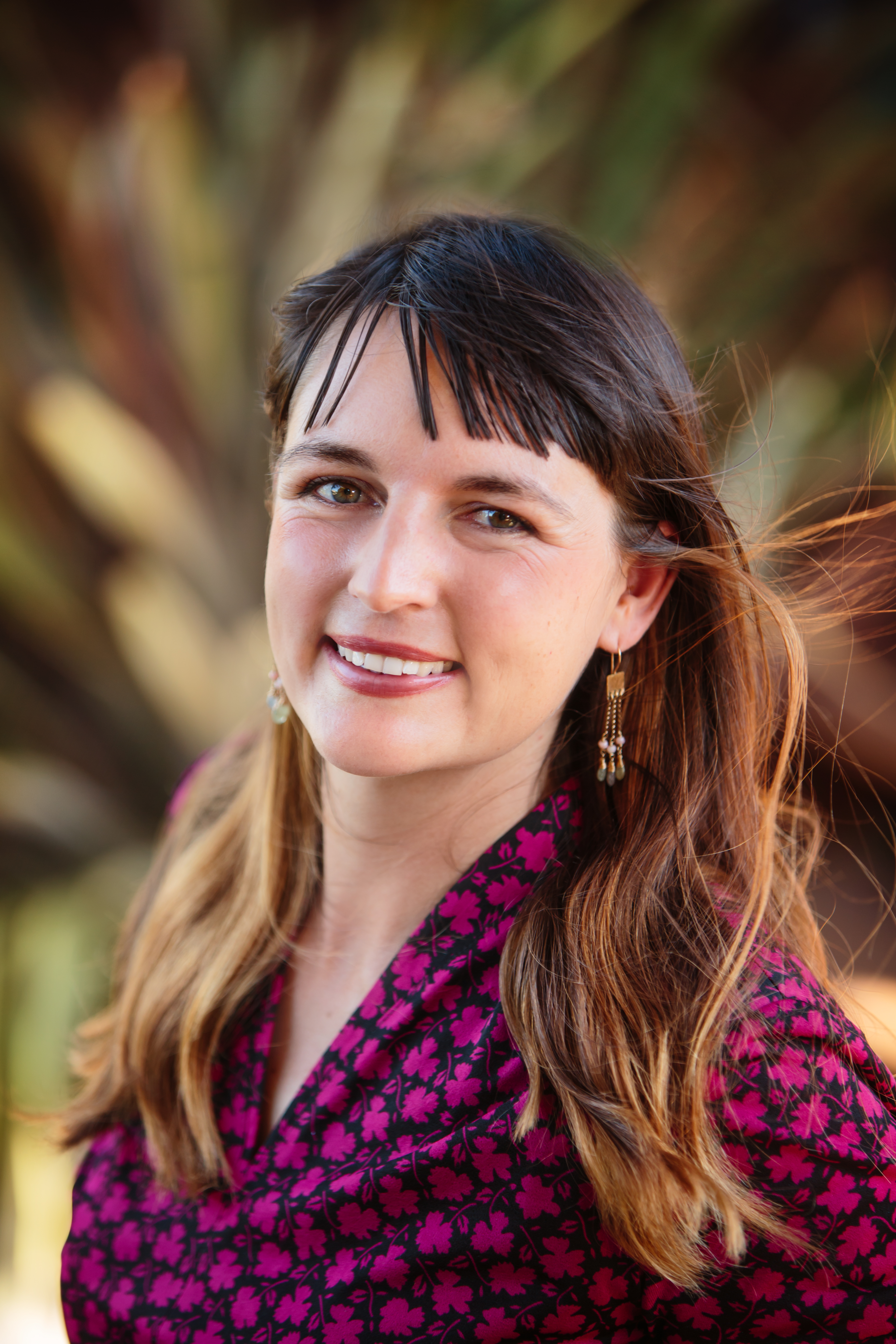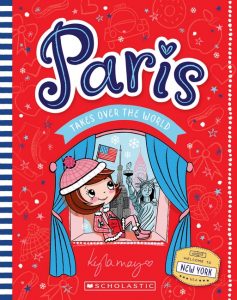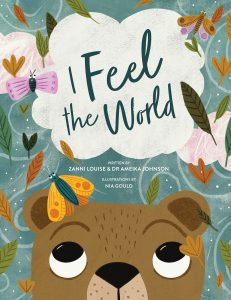 \
photo credit Kate Nutt
Zanni Louise is author of over twenty kids' books, including bestselling picture book series like HumanKind and Errol.
Zanni's recent releases include Welcome to New York USA (Paris Takes Over the World #2) by Kyla May and Zanni Louis published March 2022 with Scholastic, and I Feel the World by Zanni Louise and Ameika Johnson and illustrated by Nia Gould.  Teamwork, another title in the Human Kind series is also just out and patience is due out in June 2022. Other books include  Wonder Earth, a picture book which inspires connection to nature, and Florence & Fox, a picture book illustrated by Anna Pignataro. We Are All People celebrates diversity.
Zanni teaches at the Australian Writers Centre, offers private mentoring, and travels to schools and festivals across Australia, helping creatives achieve their writing dreams.
She is proud to be an author ambassador for Room To Read, an organisation helping to educate children.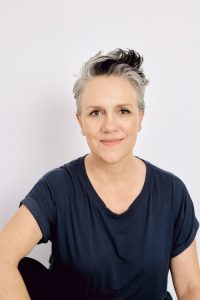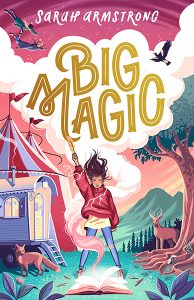 Sarah Armstrong was an award-winning journalist at the ABC before writing three novels for adults, including Salt Rain which was shortlisted for the Miles Franklin Award. Big Magic is her first book for children. She lives with her partner, Alan, and their daughter, Amelia, in the NSW town of Mullumbimby, which features (if slightly disguised!) in all her novels, including Big Magic.
Big Magic reslease date is 4 May with Hardie Grant.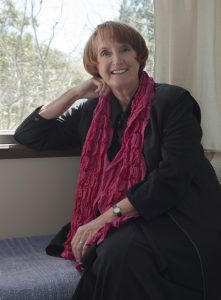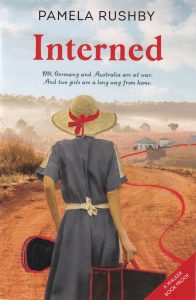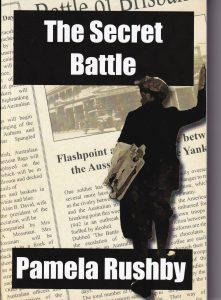 Pamela Rushby was born in Queensland more years ago than she cares to divulge. She has worked in advertising; as a pre-school teacher; and as a writer and producer of educational television, audio and multimedia.
Pam has written children's books and television scripts; hundreds of radio and TV commercials; multi award-winning documentaries on Queensland dinosaurs, Australian ecosystems, bilbies, the Crown of Thorns starfish and buried Chinese terracotta warriors; short stories; and freelance journalism. She has won several awards, including a Literature Board of the Australia Council grant to work on archaeological excavations in Egypt and Jordan; a Churchill Fellowship to study educational television in Canada; the Ethel Turner Prize in the NSW Premier's Literary Awards; seven Notable Books in the Children's Book Council of Australia awards; and a bag of gold coins at a film festival in Iran.
Her historical novels include When the Hipchicks Went to War (Hachette 2009), The Horses Didn't Come Home (HarperCollins 2012), Flora's War (Ford Street Publishing 2013), The Rat-catcher's Daughter (HarperCollins 2014), Sing a Rebel Song (Omnibus 2015), Lizzie and Margaret Rose (Omnibus 2016), and The Mummy Smugglers of Crumblin Castle (Walker Books 2020) which was shortlisted in the Book Links Award for Children's Historical Fiction in 2021. Her most recent books are The Secret Battle Eagle Books 2021) and Interned (Walker Books April 2022.)