Meet the authors of new books for Younger and Older Readers at this Romancing the Stars Event Online. This is a chance to discover what new books our authors have been creating for readers young and old. We include some regional creators from Sunshine Coast as well as local Brisbane creators. Each creator will give a short introduction to their latest publication. You have a chance to get inside information about the creation of the books and make contact with potential presenters for your school or library.
Thursday 24 March 2022, 6:30 – 7:45 pm Brisbane time
There will be two rounds with four stars in each round, each chatting for five minutes, followed by question time at the end of each round.
Some books will be available from Riverbend Books where you will receive 10% discount.
This is a free event! but we would really appreciate a donation no matter how small. Donations over $2 are tax deductible.
BYO wine and cheese and celebrate our stars!
Presenters:
Allison Rushby – The Ghost Locket (April 2022)
Pamela Rushby – Interned (2 March 2022), Secret Battle (Oct 2021)
Maree Kimberley – Dirt Circus League (Mar 2021)
Richard Yaxley – Harmony (Mar 2021)
Rebecca Timmis – MerTales series book 3 The Great Treasure Hunt (1 Feb 2022) Gold Coast
Natalie Jane Prior – Naughty Dragons Fire Up #3 (1 Sept 2021)
Samantha Wheeler – Devils in Danger (Aug 2021)
Jane Smith – Carly Mills The Lady with the Lamp ( Jul 2021) Toowoomba
Your MC for the event will be author Kat Apel.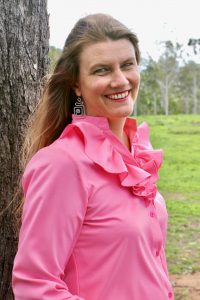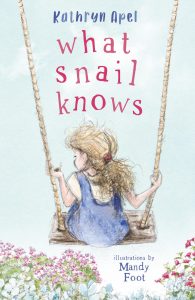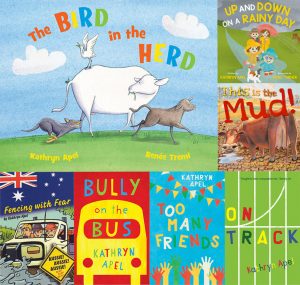 Kathryn Apel is a born-and-bred farm girl who's scared of cows. She lives among the gum trees, kangaroos and cattle on a Queensland grazing property. Kat's writing is a blend of heart and humour. Many of her picture books are inspired by the misadventures of life on the land. Up and Down on a Rainy Day, illustrated by Janet Turner, was shortlisted in the Australian Speech Pathology Awards. Kat's younger reader verse novel, Bully on the Bus, won the Australian Family Therapists' Award for Children's Literature, and was awarded an American Notable Social Studies Trade Book.
What Snail Knows, a heart-squeeze verse novel about a shy girl coming out of her shell, releases March '22 with UQP. Teaming up with illustrator Beau Wylie, Kat's picture book Miss Understood, the true story of the three little pigs told in rapping rhyme by the wolf, will be published in May with Scholastic. A trained teacher and literacy consultant, Kat shares her passion for words at schools and festivals.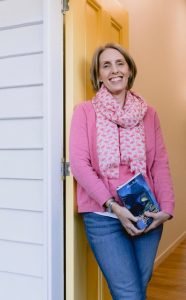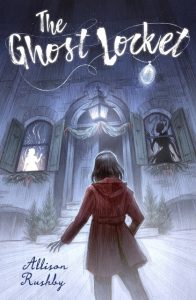 Allison Rushby is the internationally published, award-winning author of over twenty-five books, including The Turnkey series, The Mulberry Tree and When This Bell Rings. Her latest book for Middle Grade readers, The Ghost Locket, will be released April 2022 In Australia/New Zealand and in October 2022 in the UK. You can visit her at www.allisonrushby.com.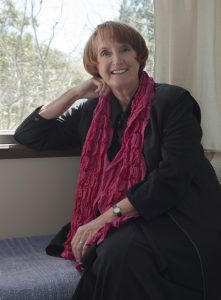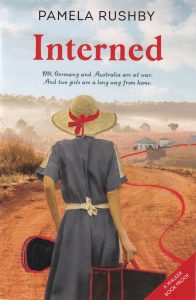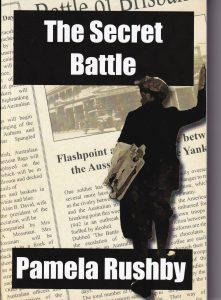 Pamela Rushby was born in Queensland more years ago than she cares to divulge. She has worked in advertising; as a pre-school teacher; and as a writer and producer of educational television, audio and multimedia.
Pam has written children's books and television scripts; hundreds of radio and TV commercials; multi award-winning documentaries on Queensland dinosaurs, Australian ecosystems, bilbies, the Crown of Thorns starfish and buried Chinese terracotta warriors; short stories; and freelance journalism. She has won several awards, including a Literature Board of the Australia Council grant to work on archaeological excavations in Egypt and Jordan; a Churchill Fellowship to study educational television in Canada; the Ethel Turner Prize in the NSW Premier's Literary Awards; seven Notable Books in the Children's Book Council of Australia awards; and a bag of gold coins at a film festival in Iran.
Her historical novels include When the Hipchicks Went to War (Hachette 2009), The Horses Didn't Come Home (HarperCollins 2012), Flora's War (Ford Street Publishing 2013), The Rat-catcher's Daughter (HarperCollins 2014), Sing a Rebel Song (Omnibus 2015), Lizzie and Margaret Rose (Omnibus 2016), and The Mummy Smugglers of Crumblin Castle (Walker Books 2020) which was shortlisted in the Book Links Award for Chidlren's Historical Fiction in 2021.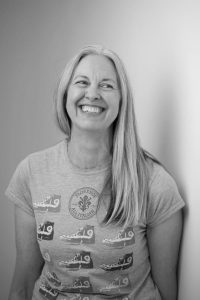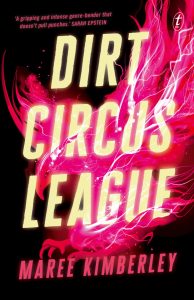 Maree Kimberley is a writer from Brisbane. Her work has been published in several anthologies, including The Year's Best Australian Fantasy and Horror 2015 and Defying Doomsday. Dirt Circus League, her first novel for young adults, was inspired by the remote landscapes of Cape York and her fascination for neuroscience. It has been described as "a wild ride" and "not for the fainthearted"!
It was published by Text in March 2021 and is on the 2022 Notable List in the Older Reader category.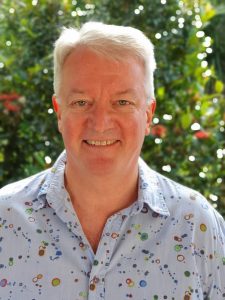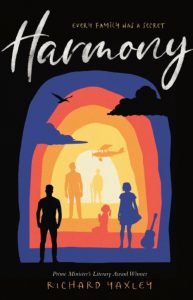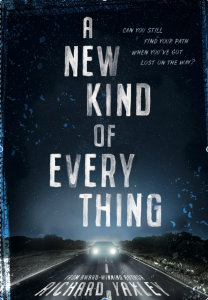 Richard Yaxley's novels include The Rose Leopard (UQP 2003), Joyous and Moonbeam (Scholastic 2013) and This Is My Song (winner of the 2018 Prime Minister's Literary Award for Young Adult Literature; winner of the 2019 ACU Book of the Year Award; finalist in the 2017 Queensland Literary Awards). The Happiness Quest was published by Scholastic in 2018 and listed as a 2019 CBCA Notable for Older Readers. Recent novels include A New Kind Of Everything (Scholastic 2020) and Harmony (Scholastic 2021), which was longlisted for the Children's and Young Adult section of the ARA Historical Novel Prize.
Richard is also a past winner of the Queensland Premier's Literary Award (Drink the Air, 2010), the Walter Stone Life-writing Award (2016) and a Fellowship from the May Gibbs Literature Trust (2016).
He has written or co-written over twenty-five textbooks for classrooms across Australia, as well as plays and poetry. In 2011, he was awarded a Medal in the Order of Australia (OAM).
For further information, go to: https://richardwyaxley.com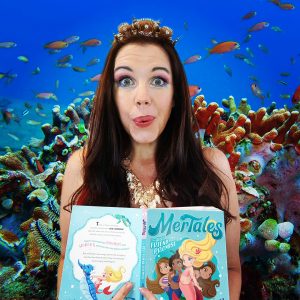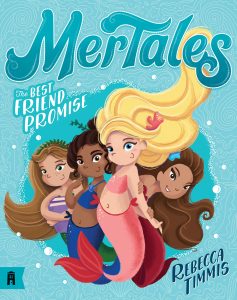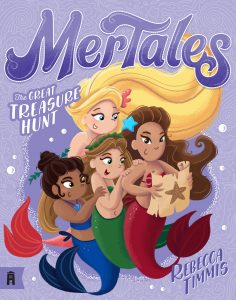 Rebecca Timmis is an author-illustrator based on the sunny Gold Coast. During the day she writes code for websites and games, and at night she writes and illustrates stories of magic and adventure for children. She is currently working on the fourth book in her junior fiction series 'MerTales', published by Albert Street Books (Allen & Unwin).
Website: https://rjtimmis.net
Facebook: https://www.facebook.com/rebeccatimmisauthor
Instagram: https://www.instagram.com/rjtimmis/
Publisher: https://www.allenandunwin.com/browse/kids/albert-street-books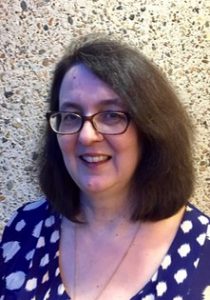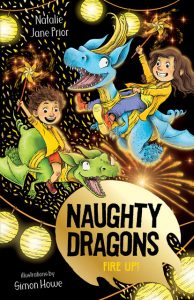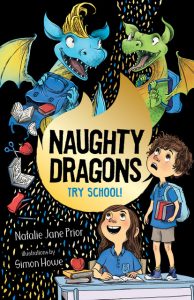 Natalie Jane Prior is the author of many favourite children's books including the Lily Quench series, The Paw and most recently, the Naughty Dragons series published by Hardie Grant. "What happens to an ordinary family when two extremely badly behaved dragons come to live with them?"
She co-edited (with Margaret Connolly) the children's poetry anthology A Boat of Stars (ABC Books, 2018), which featured new poetry and artwork by many of Australia's best known children's authors and illustrators. Natalie lives in Brisbane with her family.
Natalie Jane Prior Website http://nataliejaneprior.com/home.html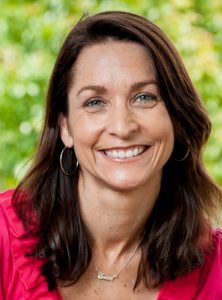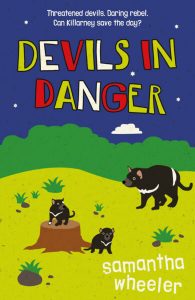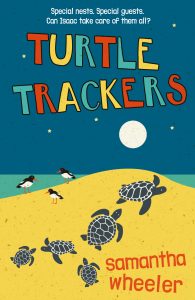 Samantha Wheeler studied Agriculture, worked with dairy farmers, and taught science, before writing her first children's book, inspired by koalas, in 2011. Her books, which include Smooch & Rose, Wombat Warriors, Mister Cassowary, and Turtle Trackers have been shortlisted for the Queensland Literary Awards, the Readings Book Prize, The Wilderness Society Environmental Award and the Royal Zoological Society, Whitley Commendation. Her book, Everything I've Never Said, was inspired by her youngest daughter, who has Rett Syndrome and can't talk. Her most recent book is Devils in Danger. Samantha hopes her books will inspire everyone to speak up and make a difference. Vist Samantha's website www.samanthawheeler.com.au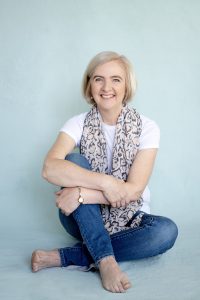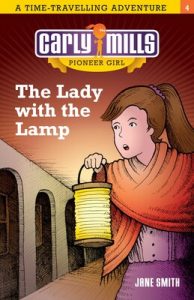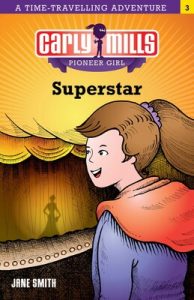 Jane Smith is a Queensland author, librarian, archivist and freelance book editor who loves bringing the stories of our past to life for kids and adults. Her latest children's historical fiction series, 'Carly Mills, Pioneer Girl', celebrates the achievements of remarkable women who changed the world. In book 3, Superstar, contemporary country girl Carly goes back in time to have adventures with Dame Nellie Melba, and in book 4, The Lady with the Lamp, she meets trailblazing nurse Florence Nightingale.
Jane is also the author of the non-fiction 'Australian bushrangers' series for children and the 'Tommy Bell, Bushranger Boy' historical fiction series. Three of her children's books have been short- or long-listed for significant literary awards, including an Australian Book Industry Award.
Jane worked for many years as a school librarian and archivist, but is now a hospital archivist. She loves surrounding herself with books, cats and old things.
Websites:
Social media