Romancing the Stars – Sunshine Coast
Date: Friday 12 November 2021
Venue: Immanuel Lutheran College, Buderim
Time: 6:00 – 9:30pm
Cost: $25 for Book Links members and College staff | $35 for non-members
Book Here
Discover the books our local authors and illustrators have been creating for children and young adults. Each creator will give a short introduction to their latest publication in a small intimate circle, before rotating on to the next group. You have a chance to get inside information about the creation of the books and make contact with potential presenters for your school or library.
Speed date 16 local stars
Book launches with
Enjoy great food and drinks. View and buy books and illustrations.
Enter raffle and quiz competition.
PD certificates provided after the event.
Book here
Starring:
Picture Book Authors: Dhana Fox, Danny Parker, Kellie Byrnes, Michelle Wilson, Chris Collin, Marg Gibbs
Illustrator: Sandra Severgnini
Author/Illustrator and MC: Yvonne Mes
Authors Younger Readers, YA, Non-Fiction: Aleesah Darlison, Karen Foxlee, Peter Carnavas, Allison Paterson, Sarah Pye, Rhiannon Wilde, Kay Kerr, Emily Larkin
See what fun we had in Brisbane in 2018 at Romancing the Stars!
You Tube Video courtesy of Peter Allert.
---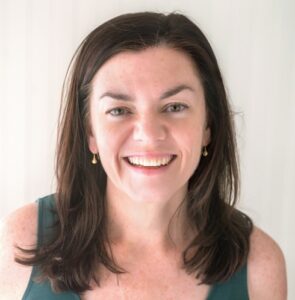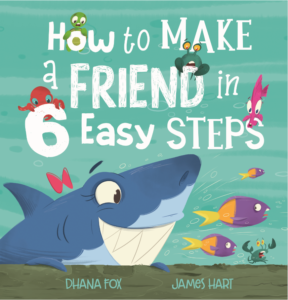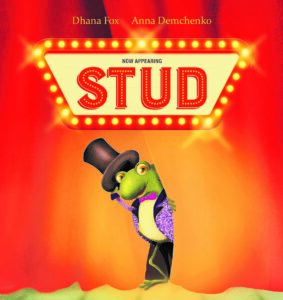 Dhana Fox is a picture book author from the Sunshine Coast. Her first two picture books, How to Make a Friend in 6 Easy Steps (Scholastic) and Ham (Larrikin House) were released earlier this year. Stud (Larrikin House) is Dhana's third picture book and second collaboration with illustrator Anna Demchenko.
How to Be a Hero in 6 Easy Steps (Scholastic) is due for release early 2022.
Dhana enjoys writing quirky, anthropomorphic stories about friendship and acceptance.
Read more about Dhana https://www.dhanafox.com/
---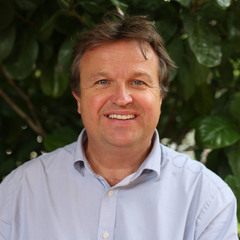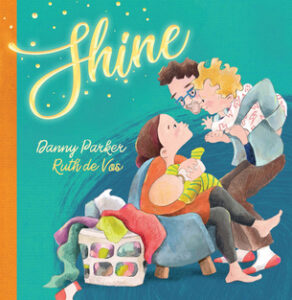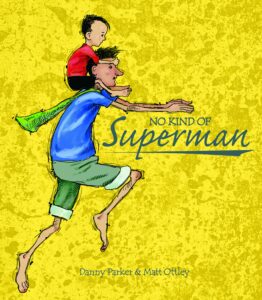 Danny Parker has recently relocated to the Sunshine Coast, he joins us today for a workshop that explores his love of little stories about big things. Danny's work has been released all around the world, he has had the privilege of working with some of Australia's finest Illustrators, including Matt Ottley, Freya Blackwood and Nathaniel Ekstrom. His books include Parachute, Tree, Molly and Mae, Perfect and the Lola's Toybox series. His most recent book is Shine, Illus Ruth de Vox, Fremantle Press Mar 2021and a reprint of No Kind of Superman, illus Matt Ottley Windy Hollow Aug 2021.
---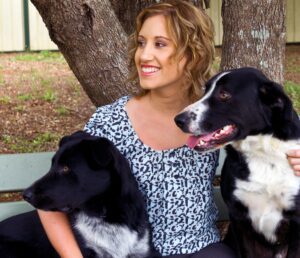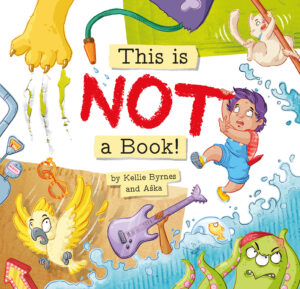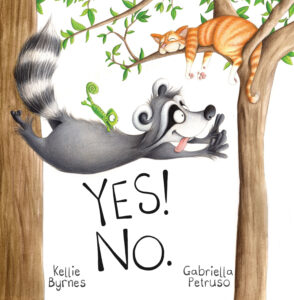 Kellie Byrnes is a children's author and full-time freelance writer with a BA Degree in Literature. Wombat Books released Kellie's first picture book, Cloud Conductor, in 2018, and has contracted her first junior fiction novel. Kellie also has four other picture books out now: Evie is all Ears and Yes! No.  (Little Pink Dog Books, 2020 & 2021 respectively), One Remarkable Reef (State Library of QLD, 2020), shortlisted for the Speech Pathology Book of the Year Awards 2021, and This is NOT a Book! (EK Books, June 2021). Her sixth picture book, How Do You Love?: The Five Ways We Show We Care,  comes out with Feiwel & Friends, Macmillan US, in Nov 2021. Kellie has also written 20 levelled readers for a Chinese educational publisher.
---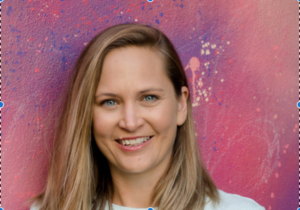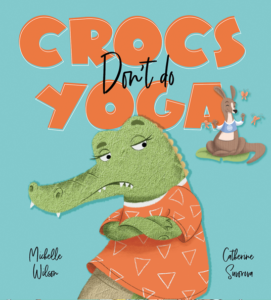 Michelle Wilson lives in the Noosa Hinterland with her husband and two spirited children. When she isn't working as a primary school teacher, or wrangling her wild bunch at home, she's probably at the beach or exploring her bush backyard.
Michelle loves the lighter side of life and a good belly laugh. She delights in giving children the giggles through her silly antics and big personality. Michelle writes from the heart with a down-to-earth style, reflecting the quintessential Queensland way.  Her stories spark curiosity and help children better understand themselves and the world around them.
Michelle's debut picture book, Crocs Don't Do Yoga, published by Larrikin House is in its second print run and available now.
Connect with Michelle via social media or email.
F: @michellewilsondreamweaver
I: @michellewilsonauthor
E: michellewilsondreamweaver@gmail.com
---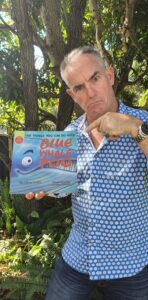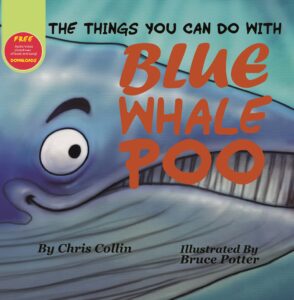 Chris Collin is an award-winning author and lives in the glorious Sunshine Coast region of Queensland, Australia. His quirky books all have a unique feature – they are musical picture books; All Chris' books come an amazing digital package; an audio-visual narrated version of the book to an incredible orchestral backing score, plus a song for each book, all performed by the author. 'As an independent publisher, we have the scope to create a world-class musical package with every book. By providing audio and audio-visual versions of the books and a song, kids (and their adults) of all abilities can enjoy our beautiful rhyming stories and songs. What better way is there to get kids reading than combining story with music!'
Chris has produced 5 beautiful books, including the award-winning Funky Chicken series and A Bug Called Doug. His second book in the Funky Chicken series, the hilarious Funky Chicken Chooks in Space, was voted winner of the Speech Pathology Australia Book of the Year. All of his books appear in various Australian state Premier's Reading Challenge book lists.
Chris' exciting new book, The Things you can do with Blue Whale Poo, has been shortlisted in the 2021 Speech Pathology Australia Book of the Year Awards. This very funny (and slightly stinky) story, celebrates a little-known fact; blue whale poop plays a crucial contribution to the health of our planet – poop with purpose!
Chris performs over 100 events every year both in-person, and through Live Virtual Visits to literary festivals, libraries, schools, preschools and public events all over the globe. His role is to bring fun (and funkiness!) to the world, to encourage readers of all ages to 'read for the joy of reading!'
---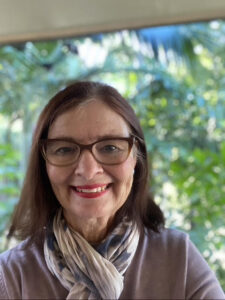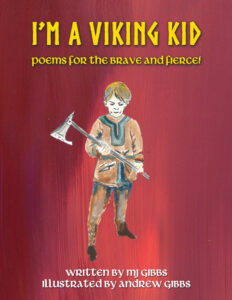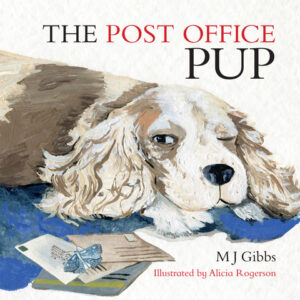 Marg Gibbs is a Queensland author who is a writer of poems and stories for children. She has published over 10 titles inspired by her family, community, nature and grandchildren. Her latest publication is the Blue Bucket Cousins with 4 stories written for emerging readers ( 6-8 years) in one bumper collection. Marg's books range from Goose at the Gate and I'm a Viking Kid ( poetry) to The Post Office Pup, a picture story. Always passionate and connecting to young readers and adolescents, Marg lives in the picturesque village of Mapleton on the Blackall Ranges. She welcomes anyone to read her website, www.mjgibbs.com.au
---
Sandra Severgnini
---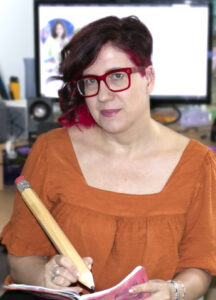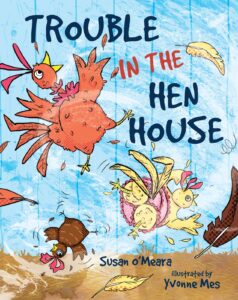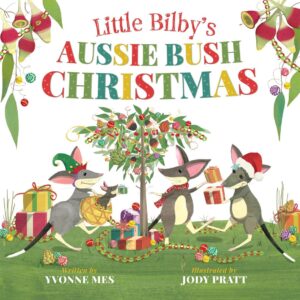 Yvonne Mes is an author and illustrator who writes stories for children and young people with curious minds.
As an early childhood professional with a Bachelor of Children's Services with many years' experience, she loves sharing books, stories and art with children in places big and small, of diverse cultures and abilities and of all ages.
Her books are published in Australia, China and New Zealand.
Yvonne is a frequent speaker at schools, literary festivals and events. She is the coordinator of Write Links, the Brisbane based group for children's authors and illustrators. She buys more books than she can read, comes up with more ideas than she can write or illustrate and has more children than she can manage. But she does try very hard, and best of all, she is NEVER bored.
Find out more about Yvonne Mes.
---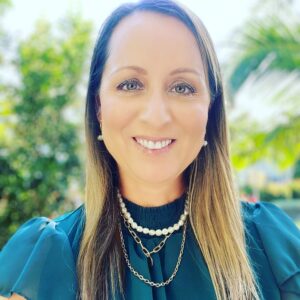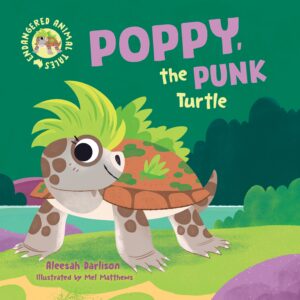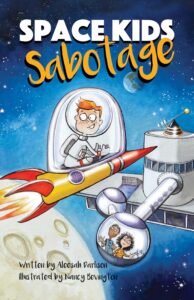 Aleesah Darlison is a multi-published, award-winning author of over 50 books for children. Aleesah's stories often champion the cause of animals and the environment. She loves creating books that make a difference and she also loves sharing her passion and knowledge of native Australian species with young readers. Her latest titles include Poppy, the Punk Turtle and Coco, the Fish with Hands (part of the Endangered Animal Tales Series), Space Kids: Sabotage, and the League of Llamas Series. Find out more about Aleesah at www.aleesahdarlison.com.
---
Karen Foxlee,
---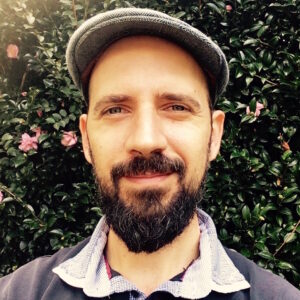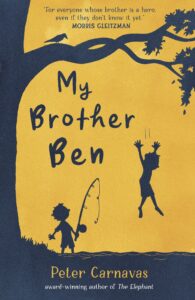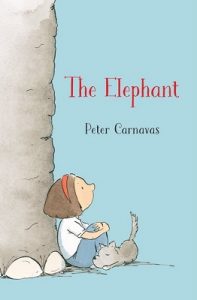 Peter Carnavas is a children's author and illustrator. He has created over twenty books, such as The Children Who Loved Books, Last Tree in the City and A Quiet Girl. Peter's novel, The Elephant, won the Griffith University Children's Book Award at the 2018 Queensland Literary Awards.  His new book is My Brother Ben, about brothers, birds and boats, set on the banks of Cabbage Tree Creek. Peter divides his time between writing and working as a teacher librarian.
---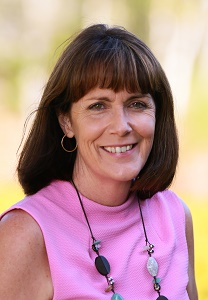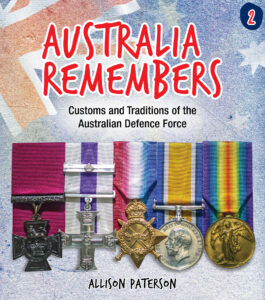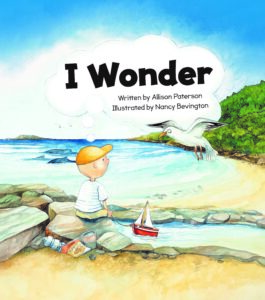 Allison Paterson is the author of the ABIA and CBCA longlisted title Anzac Sons: Five Brothers on the Western Front, the children's version of Anzac Sons. She is the author of three picture books for children and two titles in the Australia Remembers military history series for children. In 2017 she was awarded a May Gibbs Children's Literature Trust Fellowship, resulting in the YA novel Follow After Me. Her latest picture book I Wonder was inspired by the beautiful beaches of the Sunshine Coast, a perfect place in the world to live. Allison was a teacher-librarian for over twenty years and has reviewed children's literature for Magpies Magazine for almost as long. Allison is now a writer, publishing consultant and presenter.
---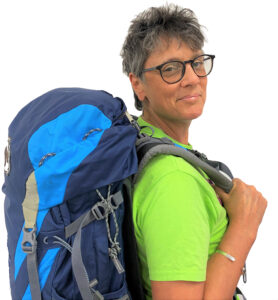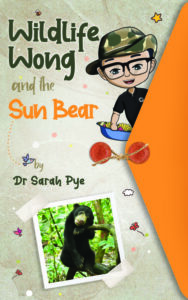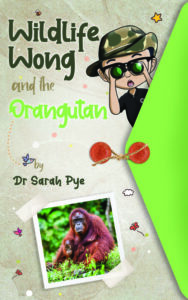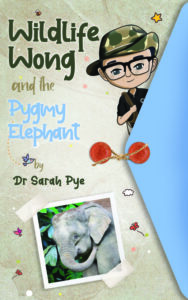 Award-winning author (and avid traveller) Dr Sarah Pye met Malaysian ecologist Dr Wong in 2012. She asked what she could do to help him save the rainforest. He replied, "do what you do best". Those five powerful words sparked a Doctor of Creative Arts degree, an enduring friendship, and a growing series of Wildlife Wong narrative nonfiction chapter books which align with the Australian curriculum. The first, Wildlife Wong and the Sun Bear, was a finalist in the 2021 International Book Awards. Sarah's engaging presentations and workshops around the books' content are often joined by her sidekick, Ranga!
Contact Sarah:
https://www.facebook.com/SarahRPye
https://www.instagram.com/savingsunbears/
https://twitter.com/AuthorSarahPye
---
Rhiannon Wilde,
---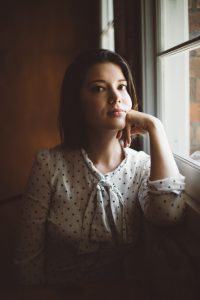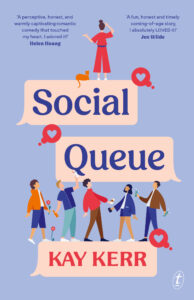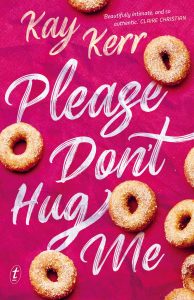 Kay Kerr is a former journalist and community newspaper editor from Brisbane, now living on the Sunshine Coast with her husband and daughter and working as a freelance writer. Kay was writing the first draft of Please Don't Hug Me, her first book, when she received her own autism-spectrum diagnosis. This contemporary YA novel was published with Text Publishing in April 2020. Her most recent book is Social Queue, published by Text Publishing in September 2021. It's a romantic coming-of-age story with an autistic teenage girl at the heart of it.
---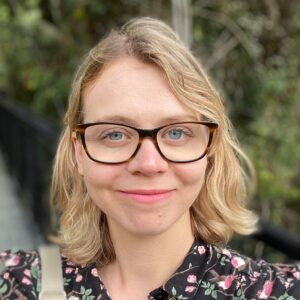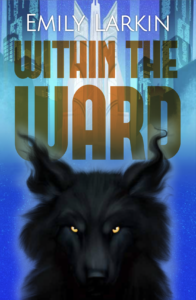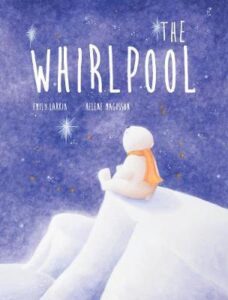 Emily Larkin is a Queensland author who writes for children, teens, and adults, and holds a Doctorate in Creative Writing. Emily loves stories about magic, nature, and the future. Emily's YA novel Within the Ward (published by Rhiza Edge) explores mental health in a dystopian tomorrow. Emily is also the author of The Whirlpool, a picture book about a polar bear's journey through life's highs and lows. The Whirlpool is illustrated by Helene Magisson and published by Wombat Books. Emily shares her passion for writing and literature as a tutor at The University of Queensland and Queensland University of Technology College, and holds creative workshops with the Queensland Writers' Centre. Emily's short fiction and poetry features in Australian and international literary journals. To follow her, visit https://www.facebook.com/ehlarkinauthor.