Book Links – The Centre for Children's Literature
in conjunction with Voices on the Coast presents
Romancing the Stars – Sunshine Coast
Date: Friday 28 October 2022
Venue: Immanuel Lutheran College, Buderim
Time: 6:00 – 9:30pm
Cost: $25 for Book Links members and College staff | $35 for non-members
(Have your membership or discount code ready to  apply at the end of the booking process)
Bookings close Monday 24 October at 4pm.
Discover the books our local authors and illustrators have been creating for children and young adults. Each creator will give a short introduction to their latest publication in a small intimate circle, before rotating on to the next group. You have a chance to get inside information about the creation of the books and make contact with potential presenters for your school or library.
Speed date 16 stars
Buy the latest books from the pop-up bookshop set up by Book Links supporting bookstore The Little Book Nook from Palmwoods
Enjoy great food and drinks. View and buy books.
Enter raffle and win books in the quiz competition.
PD certificates provided after the event.
Starring:
Author/Illustrator and MC: Yvonne Mes
Picture book authors/illustrators: Alison Stegert, Caroline Magerl, Gregg Dreise, Rachel Noble
Illustrators: Sandra Severgnini, Paul O'Sullivan
Authors Younger Readers, YA, Non-Fiction: Aleesah Darlison, Karen Foxlee, Allison Paterson, Sarah Pye, Victoria Carless, Rhiannon Wilde, Jack Roney, Toula Gordillo, Marg Gibbs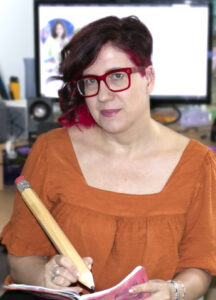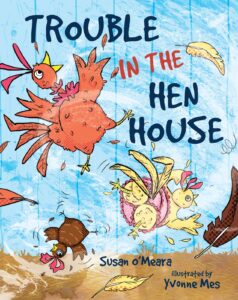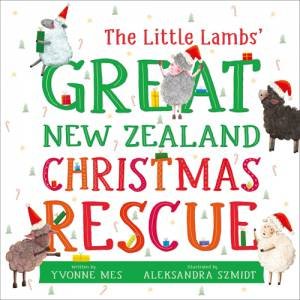 Yvonne Mes is an author and illustrator who writes stories for children and young people with curious minds.
As an early childhood professional with a Bachelor of Children's Services with many years' experience, she loves sharing books, stories and art with children in places big and small, of diverse cultures and abilities and of all ages.
Her books are published in Australia, China and New Zealand.
Yvonne is a frequent speaker at schools, literary festivals and events. She is the coordinator of Write Links, the Brisbane based group for children's authors and illustrators. She buys more books than she can read, comes up with more ideas than she can write or illustrate and has more children than she can manage. But she does try very hard, and best of all, she is NEVER bored.
Her most recent book is The Little Lambs' Great New Zealand Christmas Rescue published by Hachette September 2022.
Find out more about Yvonne Mes.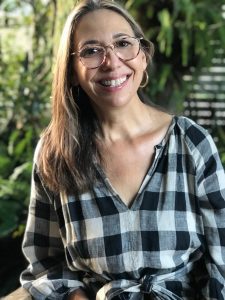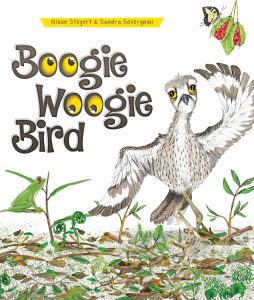 Alison Stegert is a kidlit creator based in Gabi Gabi Country, Queensland's Sunshine Coast. Her first picture book, Boogie Woogie Bird is a collaboration with acclaimed illustrator Sandra Severgnini. (Published by Redback Publishing, 2022). Her middle grade historical fiction manuscript The Remarkables, won the prestigious international competition The Times | Chicken House | IET 150 Prize in late 2021. The prize includes publication by Chicken House (May 2023) with a nice advance and literary representation from Lucy Irvine of PFD Agency, London. 
 Ali's love of languages and keen interest in fairy tales, archetypes, and personality theory weave through her writing. She draws on her graduate training in applied psychology and twelve years' experience as a school counsellor to create intriguing characters whose strengths, flaws, and interesting triggers ring true-to-life. An enthusiastic creative community builder, Ali is the state director of the Queensland branch of SCBWI Australia East/New Zealand and founder of the Sunshine Coast Writers' Roundtable.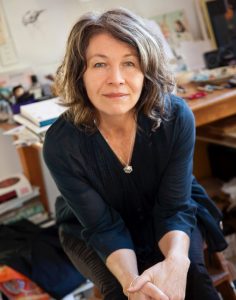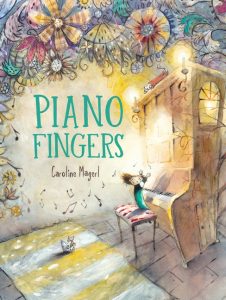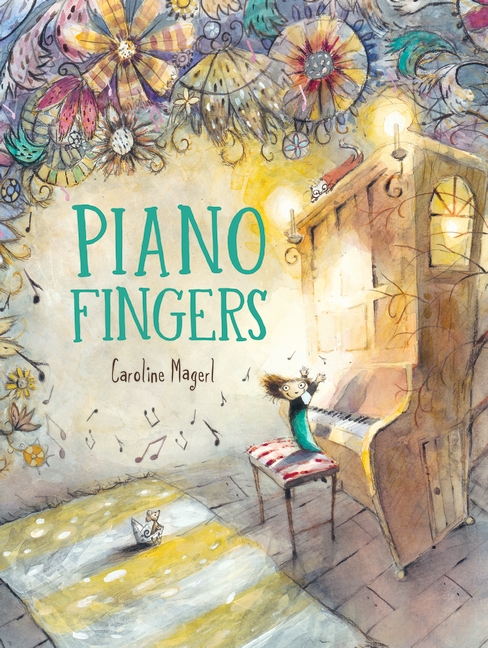 Caroline Magerl was born near Frankfurt in Germany and came to Australia when she was two. She lived on the yacht her family built until she was fourteen.
In 2001 Caroline was awarded  the Children's Book Council of Australia Crichton Award for new talent in children's book illustration for her picture book Grandma's Shoes (written by Libby Hathorn) and her latest award being the 2021 CBCA Honour Book for Picture Books  as author and illustrator of Nop.
She has been a May Gibbs Fellow and received an ASA children's picture book grant to work on her book,  Hasel and Rose.
Nowadays she is a full-time author, artist, illustrator and printmaker.
Website: http://www.carolinemagerl.com/
facebook: https://www.facebook.com/CarolineMagerlArt/
Publisher: https://www.walkerbooks.com.au/Authors_and_Illustrators/Caroline-Magerl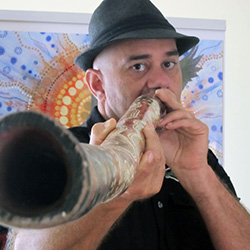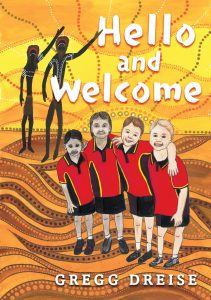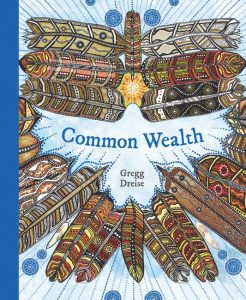 Gregg Dreise is a gifted artist, storyteller and musician, and he features the didgeridoo and guitar in his high energy performances. He uses music and laughter to take audiences on a story telling journey – that maybe… just maybe… might sneak in a lesson or two. Gregg is a touring Author/Musician/Entertainer who continually performs in schools, libraries, community events and even Play School and the Sydney Opera House with his didgeridoo and guitar. He always aims to educate an audience filled with smiles. His Latest Books are 'Hello and Welcome' 'Common Wealth' 'Today's Sun' and 'Cunning Crow' with 'Awesome Emu'.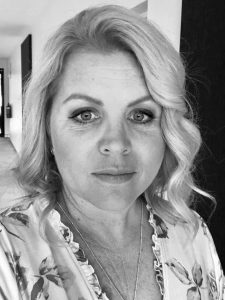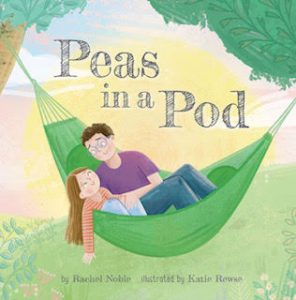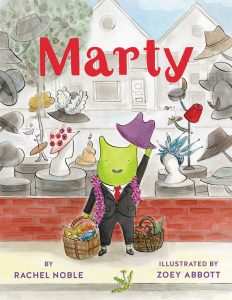 Rachel Noble is a children's writer and children's TV producer. She has published three picture books. Her first book, Finn's Feather (Enchanted Lion, 2018) deals with grief and the importance of friendship in the face of adversity. It was created after the loss of her own child and is inspired by her family's deep love for him and the wish to leave a legacy. Marty (Holiday House, 2021) is the result of a collaboration between Rachel and Finn's Feather illustrator, Zoey Abbott. Marty is an adorable alien keen to fit in with children on Earth and touches on themes such as the importance of belonging and inclusivity. Her latest release, Peas in a Pod (Amicus Ink, 2022) is the perfect picture book for blended families. When a new partner arrives on the scene, Sophie isn't sure there is room for any more peas in the pod and would rather keep her Dad to herself. Peas in a Pod is illustrated by the talented Katie Rewse.
Rachel lives on the Sunshine Coast with her big family and loves to hike and drink coffee.
Visit her at http-//rachelnobleauthor.com/.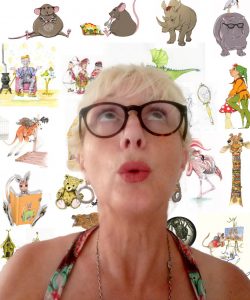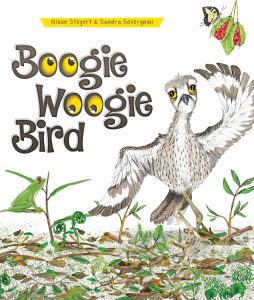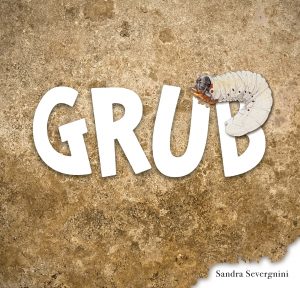 Sandra Severgnini owned an art gallery and retail store before finally deciding it was well and truly time to nurture her lifetime passion and focus on children's picture books. Her fascination with the magical natural world around her inspires her words and brings sensitivity and humor to her illustrations. Her most recent books are:
GRUB (Written & illustrated) – E K Books 2022
Boogie Woogie Bird (illustrated), written by Alison Stegert – Redback Publishing 2022
Tree Warriors (illustrated), written by Raymond Huber, E K Books 2020 – Winner Wilderness Society Environmental Award for Childrens Literature Non Fiction 2021, Forward Indies Book of the Year Award Finalist 2021
Where's Lucky (illustrated), written by Jacqui Halpin, Little Pink Dog Books 2019 – Speech Pathology shortlist book of the year 2019
In The Shadow of an Elephant (illustrated) written by Georgy Donaghey, Little Pink Dog Books 2019 – Speech Pathology shortlist book of the year 2020, Finalist International Book Awards 2019, Shortlisted Society of Women Writers NSW Book Awards 2020
Find out more about Sandra Severgnini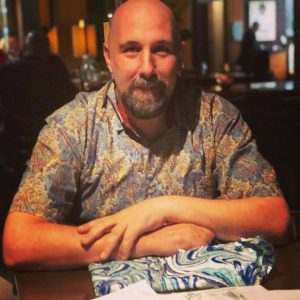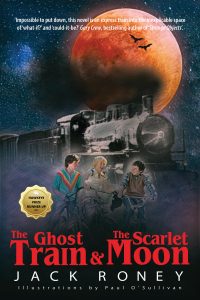 Paul O'Sullivan was born and raised in England on the fringes of Dartmoor where he developed a love of the outdoors through his walks through moorlands with its fragrance of gorse and heather which is reflected in his art. Those early years sitting alone with paper tiger books or pouring over Kit Williams masterpiece ' ' Masquerade" gave him a fascination in visual art and storytelling. Often seeking the solitude of the moors to draw he found ruined manor houses, Victorian reservoirs or tumbled down farms all intermingled with tractors, rusted cars and broken machinery in the wilds that formed a backdrop to his own unique visual language.
Studying first in Plymouth, then later Cambridge, Paul left university and went to the big smoke working in the South East of England in Kent and London. Working primarily for a missions organisation, Paul Travelled the world and his forages into SouthEast Asia influenced him  greatly and personally, especially India.
Settling in Australia in 2000 and living in the Maleny catchment area, Paul had a chance meeting with Prof. Gary Crew and this led to a creative collaboration for the next several years. 'The Visions of Ichabod X' was received to critical acclaim in 2015 (Harbour Publishing House) and was shortlisted for the ABDA award…Paul subsequently also produced 'Rich and Rare' (Ford St) which received a notable in the Children Book Council of Australia annual awards. Added to these were 'Timing the Machine' (Gary Crew, HPH 2016) and 'The Eva Carmichael Story, The Wreck of the Loch Ard' (Gary Crew HPH 2019)
Paul met Barry through Gary Crew. It had been some time since Paul was involved in  publishing after the sudden and tragic death of his publisher Garry Evans but was delighted to be back doing his passion. Of Barry's book he says ' It is a great story that encompasses all the visual cues that I relish to be indulgent in…Whilst the job itself was quite small I found this a helpful and untaxing stepping stone back into my studio after a period of cloudy weather personally'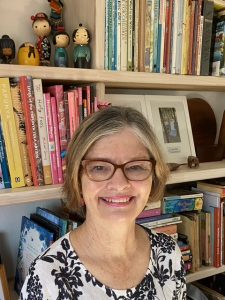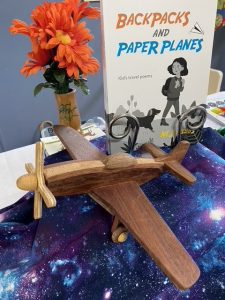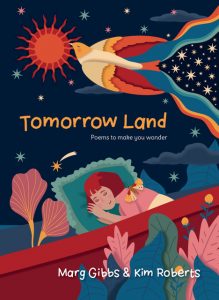 Marg Gibbs is a Queensland author who is a writer of poems and stories for children. She has published over 12 titles inspired by her family, community, nature and grandchildren. Het latest poetry publication is Backpacks and Paper Planes, 38 poems to entertain kids on the move, either by plane, bus, dirt bike or skateboard. The book includes a list of fascinating places to travel and means of transportation at the back of the book. Marg has also written the Blue Bucket Cousins with 4 stories written for emerging readers ( 6-8 years) in one bumper collection. Marg's books range from Goose at the Gate and I'm a Viking Kid ( poetry) to The Post Office Pup, a picture story. Always passionate and connecting to young readers and adolescents, Marg lives in the picturesque village of Mapleton on the Blackall Ranges. She welcomes anyone to read her website, www.mjgibbs.com.au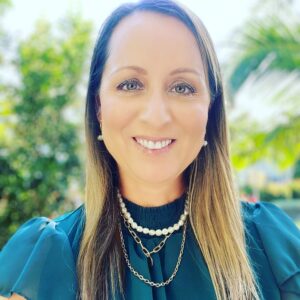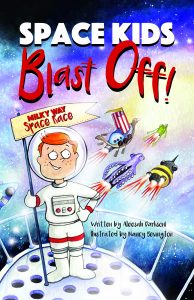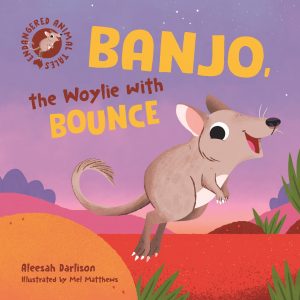 Aleesah Darlison is an internationally published, award-winning Australian author of over 60 books for children. She is known for her books that champion the cause of animals and the environment and for her stories that empower children. Aleesah has won or been shortlisted for many awards including the Book Excellence Awards, the Environment Award for Children's Literature, the Children's Book Council of Australia Awards, the Speech Pathology Book of the Year Awards. In 2021, she was awarded an Australia Day honour from the Sunshine Coast Council (QLD).
Aleesah is a current Panel Chair and Judge for the NSW Premier's Literary Awards and has served as a Director of the Writing NSW Kids & YA Festival. When Aleesah isn't writing or dreaming up ideas for new stories, she can usually be found speaking at schools, libraries, and literary festivals promoting literacy and inspiring children to read. More details at: www.aleesahdarlison.com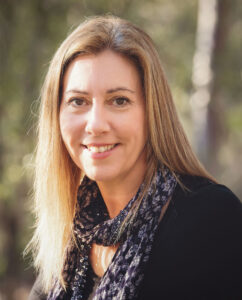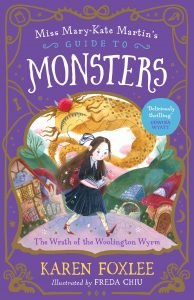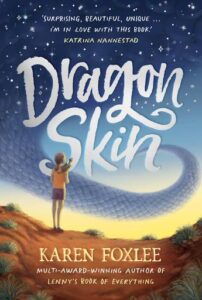 Karen Foxlee writes for both kids and young adults. She grew up in the Australian outback mining town of Mount Isa and still frequently dreams she is walking barefoot along the dry Leichhardt River. Ophelia and the Marvellous Boy, Karen's first novel for children, was published internationally to much acclaim while her second novel for younger readers, A Most Magical Girl, won the Readings Children's Fiction Prize in 2017 and was CBCA short-listed the same year. Her next book was the internationally successful Lenny's Book of Everything, which has won multiple awards including the NSW Premier's Literary Award, the Indies Book Award, the Queensland Literary Award, was a CBCA Honour Book and was nominated for the Carnegie Medal. Her  novel Dragon Skin, has been shortlisted for the CBCA Book of the Year Award 2022.
Her latest book for young readers is the first in a new series called Miss Mary-Kate Martin's Guide to Monsters.  These adventure stories, featuring a heroine with social anxiety, have just the right amount of fun and spookiness.
Karen lives in South East Queensland with her daughter and several animals, including two wicked parrots, who frequently eat parts of her laptop when she isn't looking. Her passions are her daughter, writing, day-dreaming, baking, running and swimming in the sea.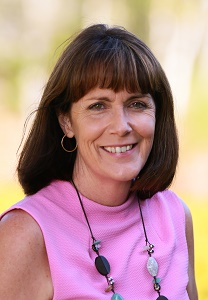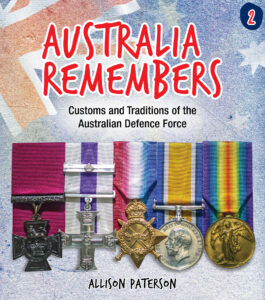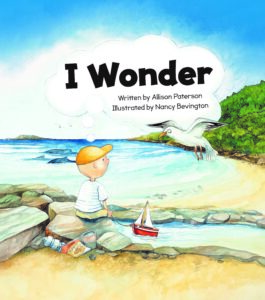 Allison Paterson is the author of the ABIA and CBCA longlisted title Anzac Sons: Five Brothers on the Western Front, the children's version of Anzac Sons. She is the author of three picture books for children and two titles in the Australia Remembers military history series for children. In 2017 she was awarded a May Gibbs Children's Literature Trust Fellowship, resulting in the YA novel Follow After Me. Her latest picture book I Wonder was inspired by the beautiful beaches of the Sunshine Coast, a perfect place in the world to live. Allison was a teacher-librarian for over twenty years and has reviewed children's literature for Magpies Magazine for almost as long. Allison is now a writer, publishing consultant and presenter.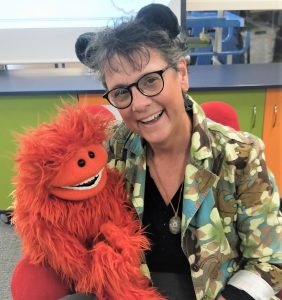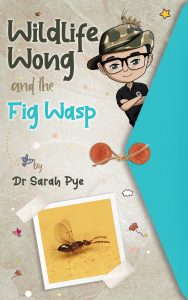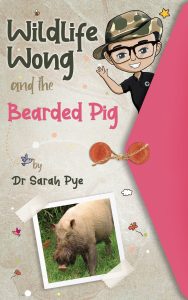 Award-winning author (and avid traveller) Dr Sarah Pye met Malaysian ecologist Dr Wong in 2012. She asked what she could do to help him save the Bornean rainforest. He replied, "do what you do best". Those five powerful words sparked a Doctor of Creative Arts degree, an enduring friendship, and a growing series of Wildlife Wong narrative nonfiction chapter books which align with the Australian curriculum. The first, Wildlife Wong and the Sun Bear, was a finalist in the 2021 International Book Awards. It was followed by Wildlife Wong and the Orangutan, and Wildlife Wong and the Pygmy Elephant.  The newest two books, Wildlife Wong and the Bearded Pig, and Wildlife Wong and the Fig Wasp will be available at the event. Each book includes a narrative nonfiction story about Wong's adventures with that animal, informational text, a glossary of new words and experiments so children can become scientists just like Wildlife Wong! Sarah's engaging presentations and workshops are joined by her menagerie of puppets. Sarah's engaging presentations and workshops around the books' content are often joined by her puppet sidekick, Ranga!
Contact Sarah:
https://www.facebook.com/SarahRPye
https://www.instagram.com/savingsunbears/
https://twitter.com/AuthorSarahPye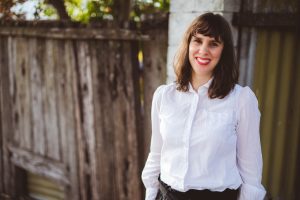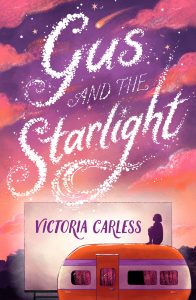 Victoria Carless writes works of fiction and for theatre. Her novel for young adults, The Dream Walker, was nominated for the Queensland Literary Awards and the Children's Book Council of Australia Awards. Recently Victoria was commissioned by the Museum of Brisbane to write a work for The Storytellers, an interactive exhibition celebrating the layers of the city's history.
Victoria lives in Brisbane with her family and a blue heeler who is 98 in dog years. She often googles rescue cats, even though she is allergic. When not writing stories Victoria works as a communications nerd. Victoria's new book Gus and The Starlight published by Harper Collins is her first story for Middle Grade readers. It is set in a haunted drive-in movie theatre.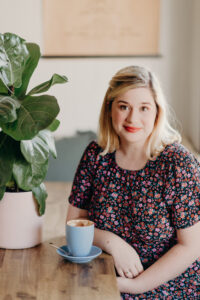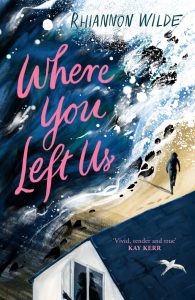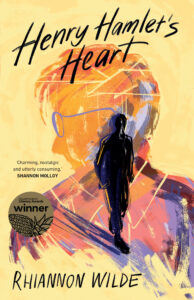 Rhiannon Wilde has been telling stories for as long as she can remember – inside her head, as well as through working as a journalist, terrible barista, and high school English teacher in Brisbane's inner north. Rhiannon's particular interests are caffeine, characters both real and imaginary, and the power of well-strung words to challenge and change us. Her second-person short story inspired by urban Brisbane, You Deserve Nothing, was longlisted for the Queensland Young Writer's Award in 2014. Her first novel Henry Hamlet's Heart, won the Queensland Literary Awards Glendower Award for an Emerging Queensland Writer in 2019. Her most recent book is Where You Left Us, published by UQP in August 2022.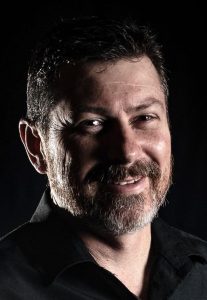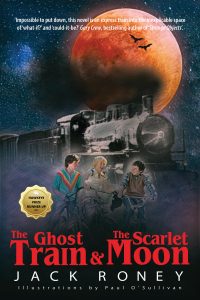 Jack Roney is an author and former police detective. He has taken a career break from policing to focus on his secret passion for writing. He started out writing adult crime fiction but has now turned his attention to writing Young Adult stories. The manuscript for his new novel 'The Ghost Train & The Scarlet Moon' was the runner-up in the 2020 Hawkeye Manuscript Development Prize and was later signed by Hawkeye Publishing. Jack used his investigative skills to research historical records about a 1947 Queensland train crash, around which a fictional historical mystery (with a twist of time travel) is woven. It is a coming-of-age story that could be described as 'Stand By Me' meets 'Stranger Things'. It is due for release in August 2022.
Jack has been mentored by award winning children's book author, Professor Gary Crew, who introduced him to renowned illustrator Paul O'Sullivan, based in the Glass House Mountains. Jack and Paul had the same artistic vision which resulted in a partnership to develop 'The Ghost Train & The Scarlet Moon' into a graphic YA novel. Paul's supreme artistry brought the story to life through beautifully sketched illustrations which capture various scenes depicted across three time periods.
Jack recently completed the Queensland Writers Centre 'Fishbowl Residency', is the Chairperson of the Brisbane Book Authors network and is the founder of a blogging site 'Aus-Reads' which promotes Australian authors. https://aus-reads.com/ Jack lives in Brisbane with his family and beloved pets Freddie the spoodle, Louie the labrador and Charlie the burmese cat. His happy place is at home with his fur babies, immersed in writing projects.
Publisher site: https://hawkeyebooks.com.au/the-ghost-train-and-the-scarlett-moon-by-jack-roney/
Facebook: https://www.facebook.com/jackroneyauthor/
Instagram: https://www.instagram.com/jack.roney.writer/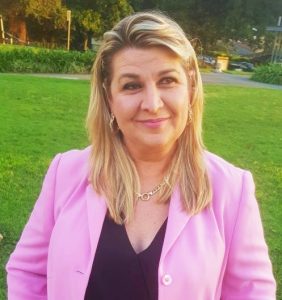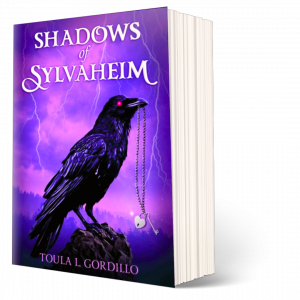 Dr Toula Gordillo is a practicing Clinical and Jungian psychologist, as well as a former teacher, Guidance Officer Intensive Behaviour Support (GOIBS) and acting Head of Student Services in some of Queensland's largest high schools. As an international guest speaker, she is widely published in academic and non-academic literature. She is the director of an organisation called Talk to Teens, and is the creator of The Mythic Window program and workshop. Over the past twelve years, Dr Gordillo has engaged in her unique Jungian Action Research (JAR) method. The product of Toula's research, Story Image Therapy (SIT)®, has been used in education and clinical settings to facilitate the resilience of literally thousands of youth in schools, medical centres and private organisations.
At the cold-face of the current international youth mental health crisis, Toula believes that now, more than ever, young people need to understand Jungian psychology, Stoic and Taoist philosophy to assist with life changes. In her life and work, Dr Gordillo demonstrates how myth-based 'fantasy' stories and images can help promote a connection to Self, Spirit and Nature. Covering contemporary themes via ancient wisdom, she uses her doctoral novel, Shadows of Sylvaheim, as bibliotherapy during SIT. Toula has used this ancient narrative approach to help individuals of all ages, and with a variety of health concerns, for almost thirty years. (For more information, see www.drtoulagordillo.com).
Social Media Details: Twitter:  https://twitter.com/GordilloToula
LinkedIn: https://www.linkedin.com/in/dr-toula-gordillo
Facebook: https://www.facebook.com/DrToulaGordillo
YouTube: https://www.youtube.com/c/TalktoTeens/videos
Instagram: https://www.instagram.com/talk.to.teens