Thursday 11 March 2021 6:45 – 8:30 pm
Meet the new kids on the block at this Romancing the Stars Event Online. This is a chance to discover what new books our regional authors and illustrators have been creating for children. These are mostly first time authors and illustrators from regional Queensland plus a few local Brisbane creators. This event will focus on Picture Books. Each creator will give a short introduction to their latest publication. You have a chance to get inside information about the creation of the books and make contact with potential presenters for your school or library.
This is a free event! but we would really appreciate a donation no matter how small. Donations over $2 are tax deductible. BYO wine and cheese and celebrate our new stars! Book here.
Presenters confirmed: Alison McLennan (Albany Creek), Brent Wilson (Birkdale), Brooke Graham (Ipswich), Charlie Thomson (Boonah), Dhana Fox (Sunshine Coast), Ella Kris (Thursday island), Inda Ahmad Zahri (Brisbane), Kathryn Apel (Mount Tom), Nicola Hooper (Logan), Rachel Tribout (Brisbane), Rory Mather (Toowoomba), Sallyanne Scudamore (Goondiwindi currently in London).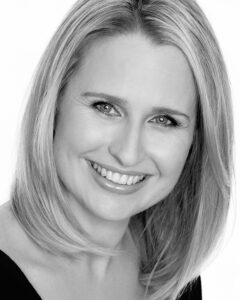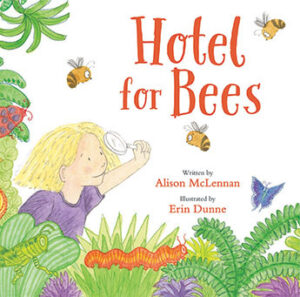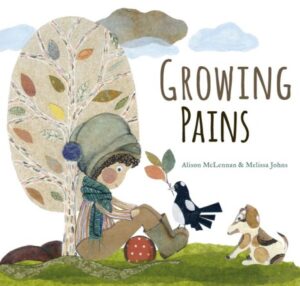 Alison McLennan is a Brisbane-based children's author. Her first picture book, Hotel For Bees was published in December 2020 by the State Library of Qld as part of the First Five Forever "Stories For Little Queenslanders" series. The books can be downloaded for free here. Book review on StoryLinks. Her second, Growing Pains will be released by EK Books in April 2021. Her graphic novel, A Flood in the Village, was published by Library for All and her short stories have appeared in The School Magazine and the Spooky Stories for Brave Kids Anthology. Find out more on her website and facebook page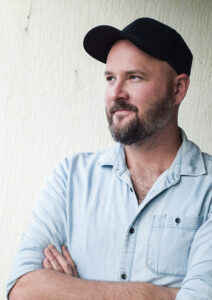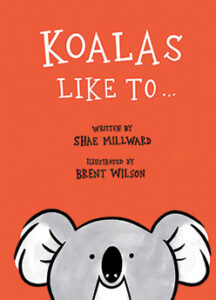 Brent Wilson is an illustrator from Brisbane whose art is characterised by a playful mid-century aesthetic. With its block colours, loose lines and jaunty characters, his work inspires nostalgia for the children's books and advertising campaigns of the 1950s and 60s. His illustrations regularly appear in major national publications and, most recently, Brent illustrated the children's book Koalas Like To …, written by Shae Millward and published by State Library of Queensland (2020). The books can be downloaded for free here. Review on StoryLinks website.
Brent Wilson's website.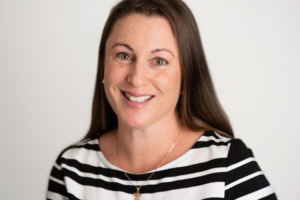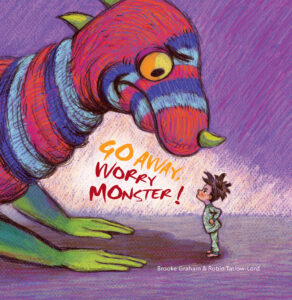 Brooke Graham is a children's author and primary school teacher. She enjoys writing stories with heart that help children cope with life's ups and downs. In September 2020, Brooke's debut picture book Go Away, Worry Monster! was released by EK Books. As well as writing and teaching part-time, Brooke enjoys doing author visits in schools and kindergartens. She lives with her daughter and three dogs in a cute cottage on the outskirts of Ipswich. More information about Brooke can be found on her website.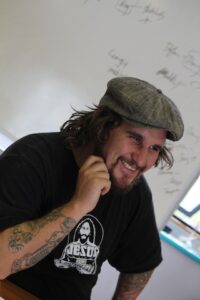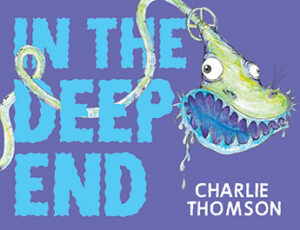 Charlie Thomson, AKA The Educator, has spent the past ten years teaching at a number of high schools and youth training facilities around Australia. A rapper, father and teacher, his hip-hop crew, The Winnie Coopers, were winners of the 2012 MusicOz Award (Urban).
The Educator, who was a key presenter at the World Shakespeare Congress in Brisbane, 2006, is passionate about engaging young people in the works of Shakespeare in a contemporary and relevant way through his project The Shakespeare Sessions. He has appeared at both the Somerset Celebration of Literature Festival and the Voices-on-the-Coast Festival.
Charlie has written and illustrated In the Deep End published in December 2020 by the State Library of Qld as part of the First Five Forever "Stories For Little Queenslanders" series. The books can be downloaded for free here. Book review on StoryLinks. Charlie on Twitter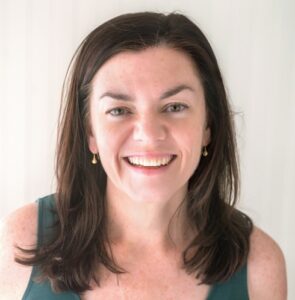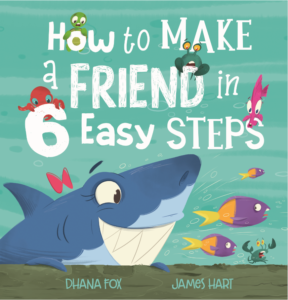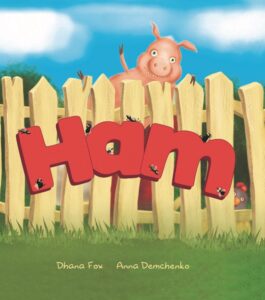 Dhana Fox is a former Musician and Instrumental Music Teacher, now living on the Sunshine Coast with her husband and two daughters. Her first picture book How to Make a Friend in 6 Easy Steps, illustrated by James Hart and published by Scholastic Australia, was released in January 2021. Dhana's second picture book Ham, illustrated by Anna Demchenko and published by Larrikin House, was released in February 2021. For further information visit Dhana's author website.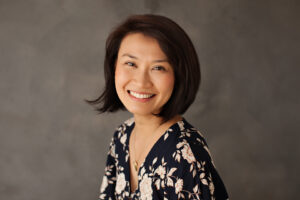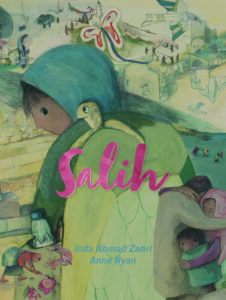 Inda Ahmad Zahri believes in a world of wonder.
She writes and illustrates for both children and adults. Her stories are inspired by natural and cultural gems curated from her travels and lovingly added to her Malaysian heritage. She is also a surgical doctor, swapping her writer's hat and paintbrush for scrubs and scalpel when duty calls.
Salih (illustrated by Anne Ryan, with Ford St Publishing) is her first picture book, and tells the story of a little boy who, like a turtle, must cross the raging sea while carrying his home on his back. It echoes a refugee's perilous journey and offers a message of hope.  Inda is also looking forward to the publication of her second picture book, Night Lights (illustrated by Lesley McGee, with Little Pink Dog Books) later this year.
For more information visit her website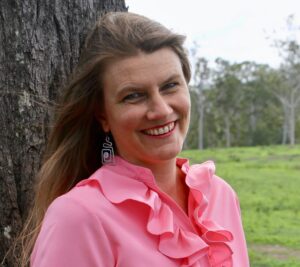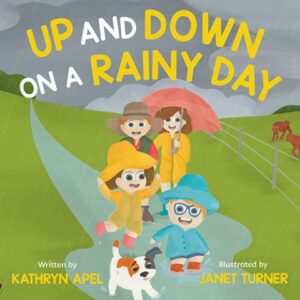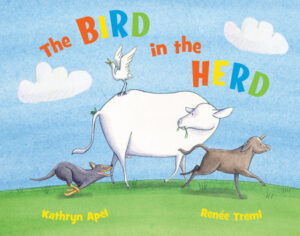 Kathryn Apel has worked as a teacher and literacy coach, but now devotes her time to writing poetry, picture books and verse novels – and inspiring others to delve into the wondrous world of words. Kathryn is passionate about poetry and creativity, and presents innovative workshops that engage participants of all ages with poetry and wordplay, equipping them with techniques that can be applied to all writing. Kathryn has presented at both the Sharjah Children's Reading Festival (United Arab Emirates), and the Sharjah International Book Fair, and in 2019 undertook a 2-week speaking tour in American schools.
Kat is best known for her verse novel Bully on the Bus, which won the 2015 Australian Family Therapists' Award for Children's Literature – younger reader/picture book, and was awarded a 2019 Notable Social Studies Trade Book for Young People in America. Kat's picture book Up and Down on a Rainy Day, illustrated by Janet Turner, was published in 2020 by State Library of Queensland in the Stories for Little Queenslanders series. Her long-awaited cumulative rhyming story, The Bird in the Herd, illustrated by Renée Treml was released in March 2021, by UQP. Kathryn Apel website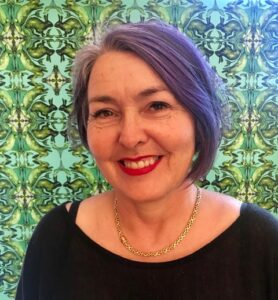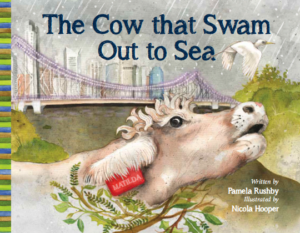 Dr Nicola Hooper is a Brisbane/Logan based illustrator/artist, and arts educator. Her studio practice explores human and animal relationships through the mediums of drawing and lithography. Nicola creates books, wallpapers, lithographic paper sculptures, along with 2D lithographic prints and drawings.
With the completion of her Doctorate QCA Griffith University, her research led to the exploration of zoonoses and the re-telling of associated local animal stories through fairy tale and rhyme. She also explores perceptions of both vilified and revered animals, with the intention of portraying a more balanced viewpoint of our natural world. Nicola illustrated The Cow That Swam Out to Sea, written by Pamela Rushby as part of the State Library of Qld First Five Forever "Stories For Little Queenslanders" series. The books can be downloaded for free here. Book review on StoryLinks. Dr Nicola Hooper's website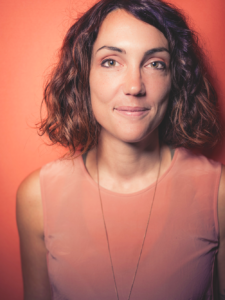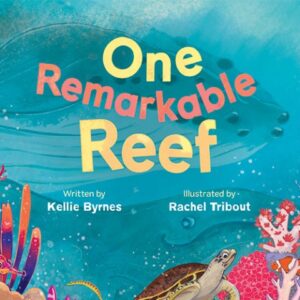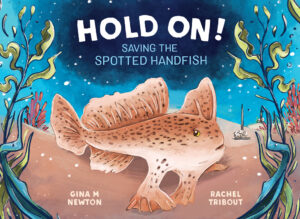 Rachel Tribout is an illustrator, author and graphic designer originally from France, now based in Brisbane. Her love of nature and folk tales was set alight by the Tasmanian wilderness, inspiring her to create two children's books (The Monsters of Tasmania, 2014, and The Journey of Admiral Bolognaise, 2016). She's currently working on the third instalment in the series.  Rachel's passion for illustration has extended beyond the coloured page – she has mentored budding illustrators in the Adobe Mentorship Program and she toured China, Japan and the USA, performing live illustrations as part of a children's theatre show, "You and Me and the Space Between" with Terrapin Puppet Theatre.
In 2020 she illustrated Hold On: Saving the Spotted Handfish, written by Gina Newton and published by CSIRO Publishing; The Heartsong of Wonder Quinn written by Kate Gordon and published by UQP; and There's No such place as Away written by Megan Floris and published by Foodweb Education. Rachel has also illustrated One Remarkable Reef, written by Kellie Byrnes and published in December 2020 by the State Library of Qld as part of the First Five Forever Stories For Little Queenslanders series. The book can be downloaded for free here. or purchased from The Library Shop. Find out more about Racehl on her website.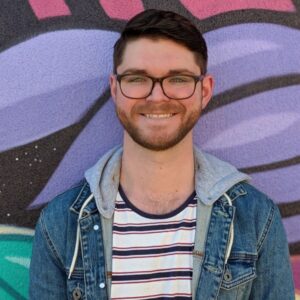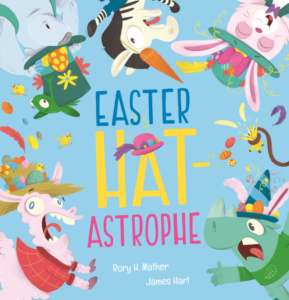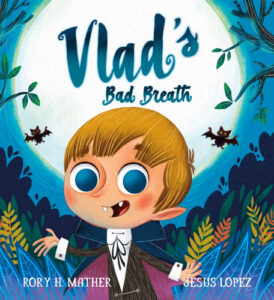 Rory H. Mather is an award-winning author…well he has won awards – mostly for gym stuff – and he is also an author. Either way he is bad at maths. He writes picture books, mostly funny ones but he does like to keep his readers guessing. His current available titles are Vlad's Bad Breath (Larrikin House 2020), Easter Hat-astrophe (Scholastic Australia 2021) and Vlad's in Love (Larrikin House 2021). In 2021 he has four books coming out but at the time of writing this at least half of them are still top secret so, 'Shhh!'. He also has books coming out next year and probably the year after that too. He loves potatoes, doggos, board games and making friends (clay is the way to go). He lives in Toowoomba with his favourite person – his wife Georgia – and two dogs who he sometimes regrets not sending to puppy school.
Find him at:  Facebook, Instagram, Website 
The Supermarket: Where the potatoes are. The Bookstore: Where the picture books are.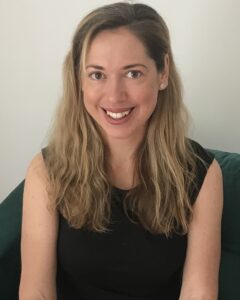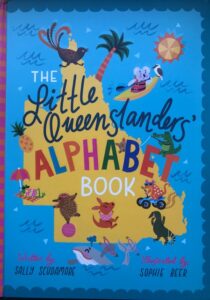 Sally Scudamore is a children's author and speech pathologist from Goondiwindi, South East Queensland. Sally's debut picture book Rusty Runs Away released in early 2020, tells the true story of an adventurous family pet who hitched a ride across Australia and found his way home.  This was closely followed by a second publication The Little Queenslanders' Alphabet Book, one in a series of twelve children's picture books published by the State Libarary of Queensland as part of the First 5 Forever Initiative. The books can be purchased from The Library Shop or downloaded for free here. Book review on StoryLinks. Currently based in the United Kingdom, Sally works as a speech pathologist in the NHS. She remains deeply connected to her home and large family in Queensland, including ten nieces and nephews who provide the creative inspiration behind her stories.