Last chance to enter THE BIG READ competition!
As part of the National Year of Reading 2012, Book Links Qld is holding THE BIG READ competition to celebrate stories set in Queensland.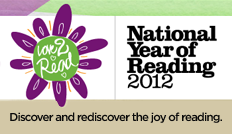 The task is to read as many books from the list as you can, then vote for the one that you feel best defines Queensland (in the three categories).
The sections are Older Readers, Younger Readers and Picture Books.
BUT you need to record your vote by the 31st July 2012 on the Ipswich City Council library website. CLICK HERE
The results of the voting will be announced on Saturday 25th August. Event information will be advertised on the Book Links Blog in the future.