Book Links & StoryArts present an exciting Writing Competition for children aged 10-14!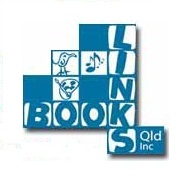 Write a story based on the 2017 Book Week theme  Escape to Everywhere

Competitions for 10-12 and 13-14 year olds

Do you like writing stories?

Enter the Book Links Writing Competition!
Winners will be announced at the StoryArts Festival Ipswich at a
free public session with Jack Heath on Tuesday 5th September
at Ipswich Grammar School, Darling St, Ipswich commencing at 6pm
Looking for inspiration and some ideas?
Suggested Reading:
300 minutes of Danger by Jack Heath,
The Cut Out by Jack Heath
Escape to the Moon Islands series by Mardi McConnochie
Then:
Write a story on an escape theme.  (Limit of 2000 words)
Prizes: $100 First and $50 second,  Books signed by Jack Heath and a photo shoot with him if you can come to Ipswich 5 September, an option for the winning entries to be published online on the Book Links website.
Send your entries to: Book Links Qld Inc., C/- QWC, PO BOX 3488, SOUTH BRISBANE QLD 4101 or email to info@booklinks.org.au by 1 August 2017