Kat Apel Workshop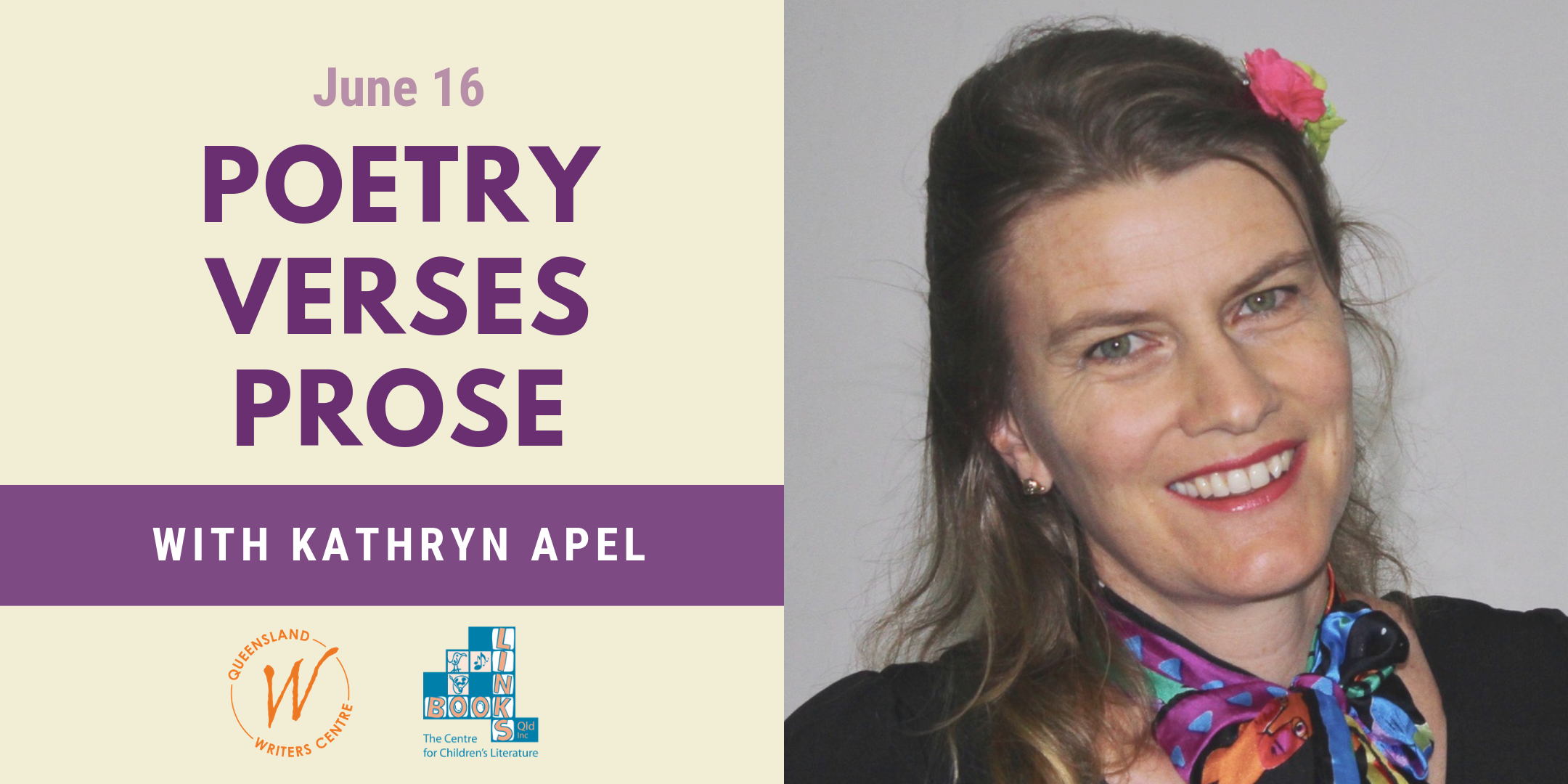 POETRY VERSES PROSE
With Kathryn Apel
Learn how writing in verse develops writing muscle and sparks creativity.
If you're interested in poetry – or intimidated – this workshop will equip you with a variety of simple techniques to build writing muscle and spark creativity, across all genres.
This workshop is delivered through Queensland Writers Centre's partnership with Book Links QLD Inc. Special prices apply for members of both organisations.
About Kathryn Apel:
Kathryn Apel is a born-and-bred farm girl who's scared of cows. She lives among the gum trees, kangaroos and cattle on a Queensland grazing property. Kat loves pumping poetry because she can flex her muscles across other genres, to bend (and break) writing rules. A trained teacher and literacy consultant, Kat shares her passion for words at schools and festivals. She has written a number of verse novels for young readers: Bully on the Bus, On Track and Too Many Friends. More about Kat.
Date: Sunday 16 June 2019
Venue: Room 1b, State Library of Qld
Time: 4:00 – 6:00 pm
Workshop Cost: $20 Book Links and QWC members | General admission $35