Book Links Mentorship

Book Links is offering a mentorship open to Book Links members. Applicants are invited to submit a synopsis and the first two chapters or first 6000 words, of a work of fiction for either junior or YA readers, or 2 picture book manuscripts. 
The mentorship will provide the winner with the opportunity to develop their early draft manuscript to a publishable standard with a professional mentor. Applications will be assessed on literary and artistic merit and developmental potential.
The mentorship is valued at $1000.
The mentor is Robyn Sheahan Bright. 
Eligibility
You must have a completed manuscript which is not under consideration by any publishers.
Open to current financial members of Book Links Qld Inc.  If you are not a member and would like to join, click here.
Applications from emerging writers who have not yet published in book form, or who have published no more than two manuscripts via traditional publication, will be accepted. 
How to apply
Pay the $10 application fee via Trybooking (+ $1 booking fee) by clicking here
Submit your work via email
How to submit
Please submit the following in a single pdf or Word document, via email to info@booklinks.org.au with the Subject line MENTORSHIP2019
A synopsis and the first two chapters or first 6000 words, of a work of fiction for either junior or YA readers, or 2 picture book manuscripts. 
Include a cover page with Full name, address, phone number, email address, Trybooking ID (Found on the booking confirmation page)
Applications must be received by 9pm, 31 July
A longlist will be forwarded to the mentor who will make the final selection.
After the winner is announced Saturday 19 October, the mentor Robyn Sheahan Bright will then read the entire work (s) written by the successful applicant, and write an appraisal. She will engage with the applicant by phone, email or face-to-face for approximately 12 hours in order to offer advice regarding the development of the manuscript. She will offer advice not only on the manuscript but also on publishing prospects and avenues.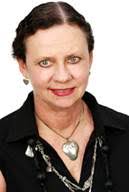 The Mentor
Dr Robyn Sheahan-Bright has operated Justified Text Writing and Publishing Consultancy Services since 1997, and is widely published in children's literature, Australian fiction and publishing history. She has judged literary awards, mentored and offered editorial advice to writers, lectured in writing and publishing courses, and regularly assesses post-graduate creative writing theses for several universities.
Robyn writes both teachers' notes and reading group notes for major publishers. She was inaugural director of and is a Life Member of the Queensland Writers' Centre, and was co-founder of Jam Roll Press. Her publications include Paper Empires: A History of the Book in Australia (1946–2005) (2006) co-edited with Craig Munro. She has been Program Manager of the APA's biennial Residential Editorial Program since 1999. She is President of the IBBY Australia Committee, and a member of the Board of the Australian Children's Literature Alliance. She was recipient of the CBCA's Nan Chauncy Award in 2012, and of the QWC's Johnno Award in 2014.