What I got out of StoryArts Brisbane 2019
by Tyrion Perkins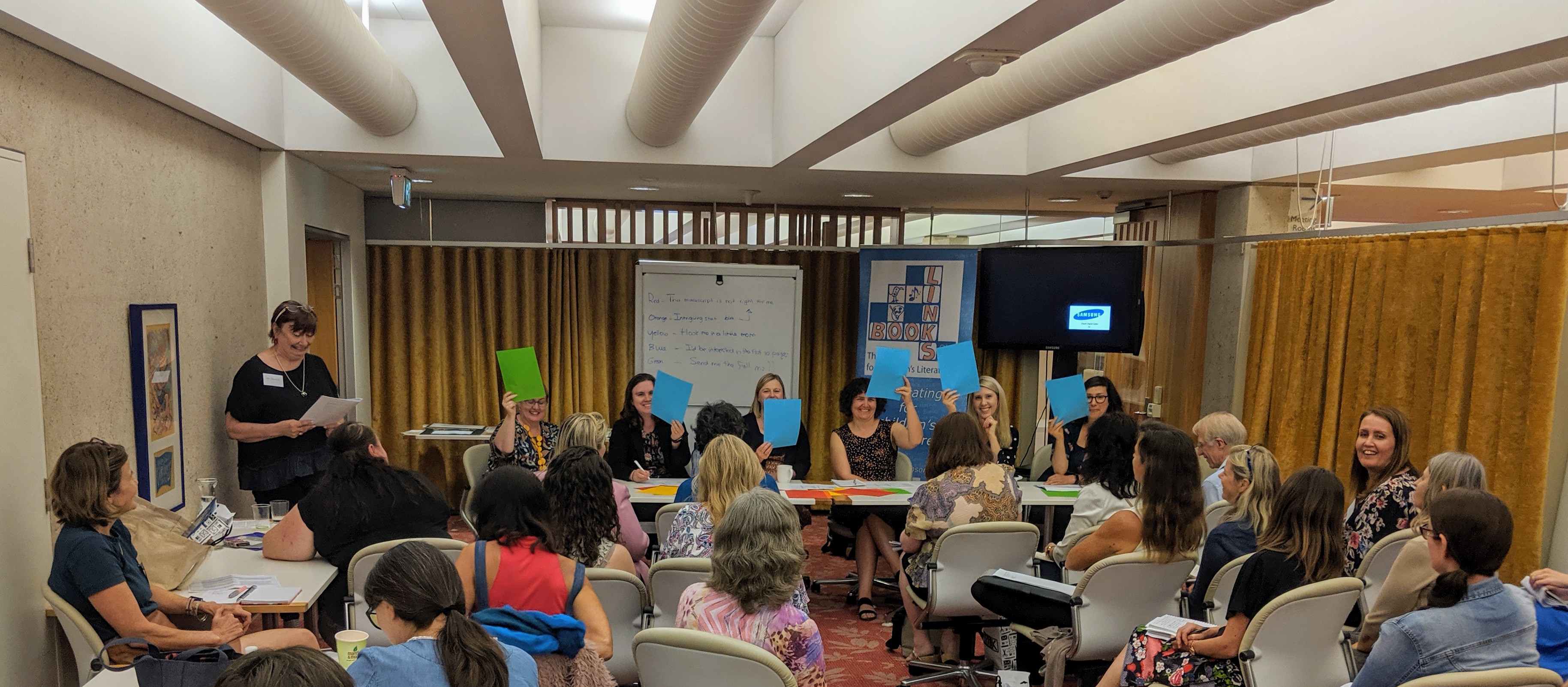 Story Arts Brisbane offered an array of information and opportunities for writers of Children's and Young Adult stories. A key moment for me was being able to submit the first two chapters of my YA manuscript to a publisher from interstate. She gave me delightfully positive feedback with some tips, and after discussion, she gave me her email so she could read more.
Another highlight was Mark Greenwood's talk on researching history. When describing his book on the Thylacine, he mentioned someone who deserved her own book, and I later discussed with him how I would like to do it, and he offered to send me some of his research.
Franè Lessac shared her wealth of experience about working with diverse people and cultures across the globe. It was wonderful to see what she has done and I gleaned ways I could approach topics and work with more diverse people than I had dared to consider before.
The day was also great for hearing what publishers want – in the first panel of the day, and later, seeing their different reactions to the first pages of manuscripts read out. It helped me see their different tastes and get an idea who would be best to approach in the future for my different manuscripts.