The Big Lit Quiz 2019
Brisbane's Kids Lit community celebrated their end-of-year party with a quiz based on children's literature at Manly State School on 24th November, MC'd by Mia Macrossan. Writers, illustrators, teachers and teacher librarians formed cutely-named teams, such as Bubbly Bookworms, Snugglepots and Writing Birds. Eager participants answered questions in six categories, winning raffles and prizes. Popular categories were Book to Film, Made in Queensland and Know the Image.
Would you have known the answer to these questions?
1.      Stephen Michael King's book about a colourful bear was shortlisted in the CBCA Book of the Year awards this year. What was it called? (Questions category: Bears)
2.      H is for Happiness is a feature film released at the Melbourne International Film Festival in August 2019. It is based on which Barry Jonsberg book? (Questions category: Book to Film)
3.      After which precious metal are Dorothy's slippers in the book The Wonderful Wizard of Oz named?  (Questions category: Footwear)
4.      What is the name of the Chinese Festival that gives the title to a novel by Sally Heinrich? (Questions category: Ghosts)
5.      Which Queenslander has just been nominated for the Kate Greenaway Medal? (Questions category: Made in Qld)
6.      Name the author/illustrator and title of this book. (Questions category: Know the image)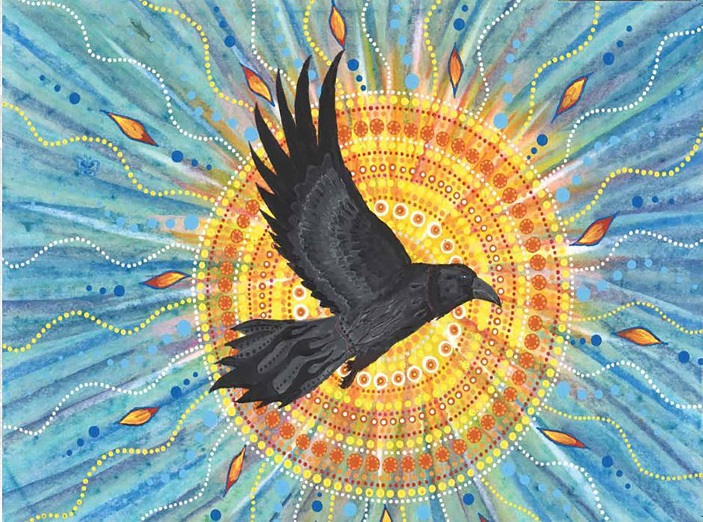 Kid Lit organizations: Book Links, Write Links, CBCA Qld, SCBWI, IBBY, QSLA, May Gibbs Children's Literature Trust supported this fun event. Book creators and organizations displayed a colourful array of pop-up banners.
Jenny Stubbs and her Book Links team organized this event and prepared a delicious lunch feast to enjoy. Everyone enjoyed the fun, friendship and games. Congratulations to the winning team of Trish Buckley, Claire Jackson, Alison Winfield and Dannika Patterson. Congratulations also to Megan Daley, winner of the art prize donated by Mark Wilson to StoryArts Festival Ipswich. Mark's painting is from the book Flapper, VC.
Proceeds of the Big Lit Quiz this year will be going to the Australian Children's Laureate Program.
Find out how the international Kids Lit Quiz competition works
In 2020, join us for three heats in Queensland: Ipswich, Gold Coast and Brisbane.
Answers: 1. Rainbow Bear 2. My Life as an Alphabet 3. Silver (this was a trick question because in the book they are silver, but in the film they are ruby) 4. Hungry Ghosts 5. Remy Lai (not many knew this one, but congratulations to our local Brisbane author.) 6. Gregg Dreise
Blog: Karen Tyrrell
Photo credits: Maria Parenti-Baldey & Karen Tyrrell