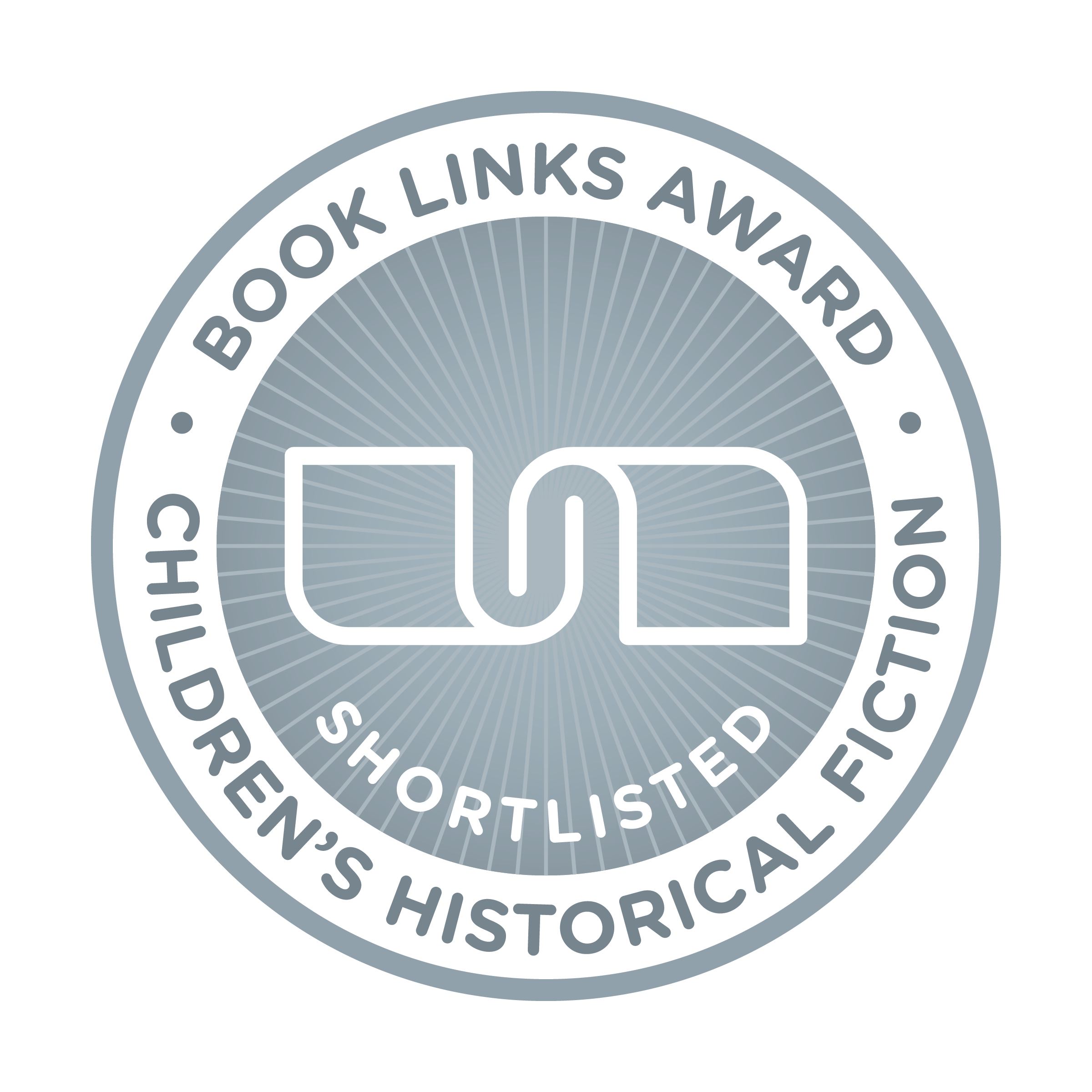 Book Links Award for Children's Historical Fiction Shortlist
Shortlist for 2022 Book Links Award for Children's Historical Fiction announced!

The results are in. Here, in alphabetical order, are the four shortlisted titles for this year's  Book Links Award for Children's Historical Fiction. The winner will be announced during Library and Information Week, on Wednesday July 27, at a special free zoom event.
Book here to be part of this exciting event.
Congratulations to
Judges' comments: This carefully researched and ambitious graphic novel reveals all the drama and conflict of Australia's involvement in the Vietnam War where civil conflict, racism and division are part of a long legacy of colonialism. It's a complex tale, spanning decades, countries, politics, the arts, beliefs and truths. It's also a tale told with skill through text and illustration, which makes recent history accessible for a broad audience.
Judges' comments: Lorraine Marwood has cleverly woven together several recognisable themes important to children with the historical events of the late 1960s. The Moon Landing, the Cold War, the Vietnam War and the associated civil unrest are mirrored in the relationships which wax and wane as the story unfolds. Just as man leaves a footprint on the moon, the teens consider what footprint they will leave for future generations. Sharnie experiences a 'cold war' with her sister and her best friend as they are growing up and becoming increasingly distant.  There are many contrasts and parallels to explore and digest in this engaging story, which is presented in a pleasingly succinct, lyrical style.
Judges' comments: In this ever-topical story, inspired by real events during World War 2, of a boy caught up in a cruel war Katrina does not shirk the serious issues but presents them in ways accessible to young readers. Carefully structured and sensitively written this novel creates a space that celebrates timeless values of family, friendship and belonging amidst shocking violence.
Judges' comments: This gripping novel experiments with poetic form to convey the emotion of living as a disabled girl in Bronze Age Crete. The poetry and extensive research do not get in the way of a cracking good story. The reader is drawn into a suspenseful, high-stakes adventure as Clio battles to save her village from invaders and prove the worth of her beloved horses.