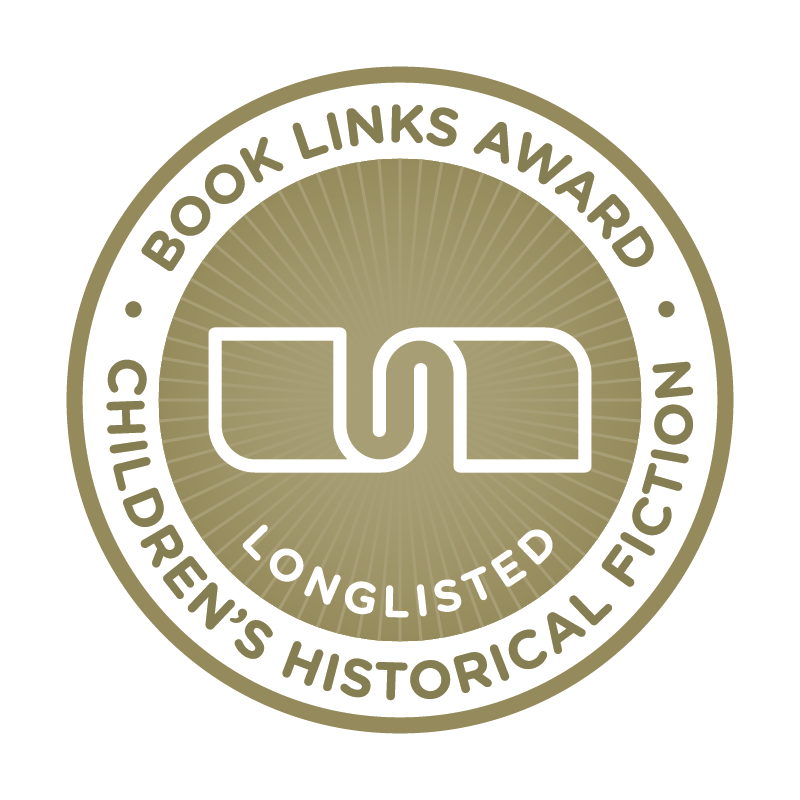 Longlists and Shortlists
2022 Longlist – Book Links Award for Children's Historical Fiction

Book Links is proud to announce the 2022 Shortlist for the annual Book Links Award for Children's Historical Fiction. Eight stories from Australia have been chosen from  more than thirty entries for the award. Entries included picture books, middle grade novels and stories for older readers. Here are eight titles that excel at developing an understanding and appreciation of history in children. Congratulations to everyone on the 2022 long list!
2022 Longlist Book Links Award for Children's Historical Fiction
Underground  Marsupial Outlaws and Other Rebels of Australia's War in Vietnam by Mirranda Burton, Allen & Unwin Children, 2021.
Intersecting stories and entwined destinies reveal Australia during the Vietnamese War in memorable graphic detail.
Asiya loves to go to Nanu's house where she explores the big old chest filled with quilts that tell the stories of the women in Asyia's family and the history of her people.
Told in alternating chapters by Cat and Fanny this time engaging slip/body swap novel explores the challenges facing young girls today and in the past.
A verse novel set in 1969,  just before the moon landing and during the time of protests about conscription and Australia's involvement in the Vietnam war.  Sharnie, a young girl mainly concerned with  finding her place in her first year at  high school  gradually becomes involved in the issues of the day.
A moving story about a  little boy's experiences as a member of the Russian Red Army fighting to survive against the German advance. It was inspired by the story of real boy, Sergey Aleshkov, who was about six when he joined the Red Army.
When Clio's town in Bronze Age Crete is threatened by seafaring raiders, she faces the greatest sacrifice of all. Can Clio, her herd of horses and a new young friend find a way to change their destinies?
Main Abija My Grandad by Karen Rogers, Allen & Unwin Children, 2021.
With luscious artwork and a lyrical text in Kriol and English,  Ngukurr artist Karen Rogers evokes the world of her childhood in a remote part of the Northern Territory. Her story shows how culture and history is passed on from generation to generation.
The Secret Battle by Pamela Rushby, illustrated by Fiona MacDonald, Eagle Books, 2021.
Nine-year-old city newspaper seller Roddy becomes involved in the infamous Battle of Brisbane in 1942: when American and Australian servicemen fought against each other, rioting in the streets of the city for two days.
Congratulations to everyone who made it this magnificent long list.
Look out for these dates:
    1 June – Shortlist is announced
    27 July – Winner is announced
_____________________________________________________________

Book Links / StoryLinks
Shortlist for 2022 Short Story Competition for writers 18+
The art of the short story is alive and well. We are thrilled to announce the shortlist for this year's short story competition for writers aged 18+. This year we had a record 43 entries from which the judges chose four stories to shortlist.
2022 Shortlist
The Pop Girls by Meredith Downes
Queenie's Jiggly-Jolly Holiday by Marian McGuinness
The Secret Keeper by Bec Timmis
The winner will be announced at the annual Narelle Oliver Lecture on Thursday evening, 26 May 2022, at St Aidan's Anglican Girls School, Ruthven Street, Corinda
The winner will receive $250.00, and they will be invited to have their story published on StoryLinks website.
Congratulations to those shortlisted and a big thank you to all the talented writers who entered this year's competition. We hope to see you all again next year.