Maree Coote talks about writing historical fiction
'Historical fiction can also be the telling of a true story—based on real events—that is lifted it out of its time to reset the story as a universal tale. Born in history, immortalised in story.' Maree Coote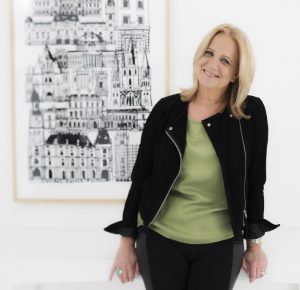 Maree Coote is a writer, designer, illustrator, photographer and publisher.  Maree is passionate about a sense of place and history, and she brings this to life in multiple platforms for multiple audiences. She publishes original books through her company Melbournestyle including her much awarded picture book, Azaria: A True History, the story of the abduction of Azaria by a dingo and the subsequent miscarriage of justice as Lindy Chamberlain is accused, convicted, and imprisoned for her murder. The book is shortlisted for the Book Links Award for Historical Fiction for Children.
'A remarkably crafted retelling of the loss of baby Azaria Chamberlain and what can happen in the minds and hearts of Australians when fiction becomes more important than fact.' Judges' comments.
Join the talk by Jackie French and the announcement of the winner on Saturday 16 October 2021 from 4:00 – 4:45pm via ZOOM, free admission. 
Book here
.