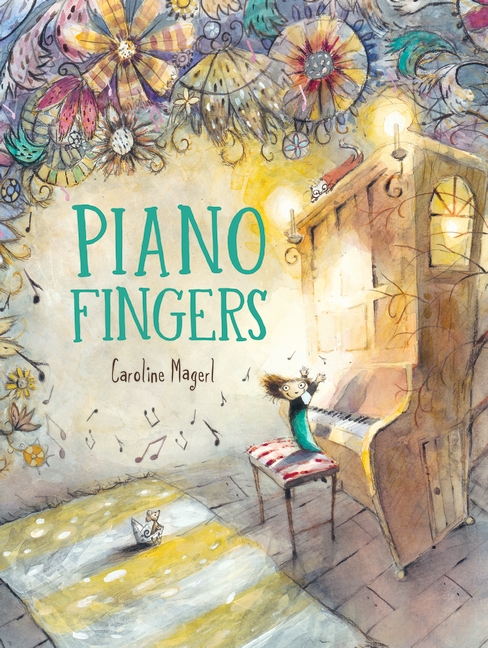 Piano Fingers Exhibition with Caroline Magerl
The month of October provided the opportunity for many children and adults to see the wonderful illustrations and paintings of Caroline Magerl.  There were developmental drawings and paintings which gave an insight into the processes involved in creating this book. During the month 333 children participated in workshops and viewings with a total of 625 visitors.
The Lighthouse Toowoomba provided the venue and many, many hours of support and volunteers. The venue was buzzing with events and artwork sold well.
A lucky winner won the The Lighthouse raffle of a painting donated to them by Caroline. Where the Wild Things Are provided books for sale on commission.
The final event was a marvellous conversation between Nette Hilton and Caroline Magerl.  Here are some images that help capture the project run by Book Links with the support of The Lighthouse Toowoomba. Many thanks to Emma Mactaggart and her team.