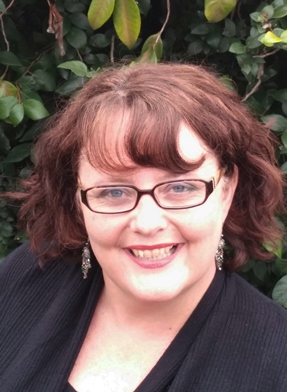 Lisa Shanahan was born and grew up in Sydney, where she spent a whole chunk of her childhood imagining that aliens had landed on earth and invaded all the bodies of all the humans she met, including her mum. When she was not skulking around the neighbourhood, with an invisible laser gun in her school uniform pocket, intent on saving the world, she could be found pretending to be a mermaid in her backyard swimming pool or fighting pirates on the Spanish galleons floating down the Georges River, loaded up with gold doubloons.
These days, Lisa is an award-winning writer of picture books and fiction for young people. Some of her well-loved picture books include Big Pet Day (ill. Gus Gordon), The Whole Caboodle (ill. Leila Rudge) and the 2010 CBCA Book of the Year for Early Childhood, Bear and Chook by the Sea (ill. Emma Quay.) Her most recent novel, The Grand, Genius Summer of Henry Hoobler received the 2017 Queensland Literary Award for Children's Fiction and was shortlisted in the 2018 CBCA Book of the Year Awards for Younger Readers. Her most recent picture book, Hark, It's Me, Ruby Lee! (ill. Binny Talib) was a 2018 CBCA Honour Book of the Year for Early Childhood and was shortlisted in the 2018 Prime Minister's Literary Awards for Children's Fiction.
Lisa loves moon-gazing, making up words, black cockatoos, hot cups of tea and shouts of unexpected laughter. She continues to lives in Sydney, near the river of her childhood, with her husband, their three sons, one flouncy, bouncy spoodle and as far as she knows, no sneaky undercover aliens.
Lisa will be appearing on the creators panel and doing a session on picture books and a Sunday masterclass on writing.
---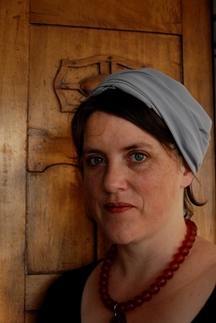 Sarah Davis is a multiple award-winning illustrator, and art director for Walker Books Australia. She won the CBCA Crichton Illustration Award for her first picture book, Mending Lucille, in 2009, and since then has gone on to illustrate more than 40 titles, in a range of styles and genres. She has an Honours degree in literature, and her love of language and narrative underpins her illustration work. She works across a range of media and with each project she experiments with new ways to construct visual narratives. Sarah works with many major publishing houses and commercial clients across Australia, New Zealand, the USA and the UK. An experienced presenter with a teaching background, she regularly speaks at schools, festivals and universities throughout Australia and internationally. Sarah is also proud to be an ambassador for Room to Read, and the Illustrator Coordinator for the Society of Children's Book Writers and Illustrators (Australia East/NZ). She is represented by the Gallt Zacker Agency in the USA. Sarah Davis | Walker Books
Sarah will be appearing on the creators panel, the publishers panel, doing manuscript and portfolio feedback and on Sunday a masterclass on illustration.
---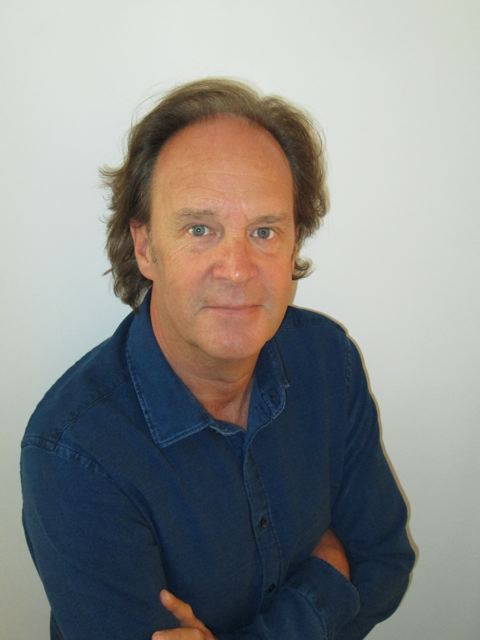 Mark Greenwood is a history hunter. He enjoys searching for lost explorers and glittering treasure, delving into baffling mysteries and solving famous cold cases. His award-winning books have been enjoyed around the world.
The Legend of Moondyne Joe and The Legend of Lasseter's Reef have both won the West Australian Premier's Award. Simpson and His Donkey was a CBCA Honour Book and a United States Board on Books for Young People (USBBY) Outstanding International Book.
Jandamarra, illustrated by Terry Denton, was shortlisted for the CBCA Eve Pownall Award and the NSW Premier's Literary Awards for Children's Literature. Their most recent collaboration is Boomerang and Bat.
Mark often teams with his wife, illustrator Frané Lessac, to produce books that promote an understanding of multicultural issues, such as Drummer Boy of John John, Magic Boomerang, Outback Adventure, and Our Big Island. Their other books include Ned Kelly & The Green Sash, winner of the West Australian Young Readers' Book Award, The Greatest Liar on Earth, The Mayflower and Midnight – the story of a light horse, a CBCA notable book.
Mark's recent books include the chapter book series, History Mysteries, and The Happiness Box, illustrated by Andrew McLean and shortlisted for the 2019 CBCA Book of the Year Awards. In 2019 Mark will celebrate the release of two new picture books – Moonwalkers, illustrated by Terry Denton and The Book of Stone, Illustrated by Coral Tulloch.
---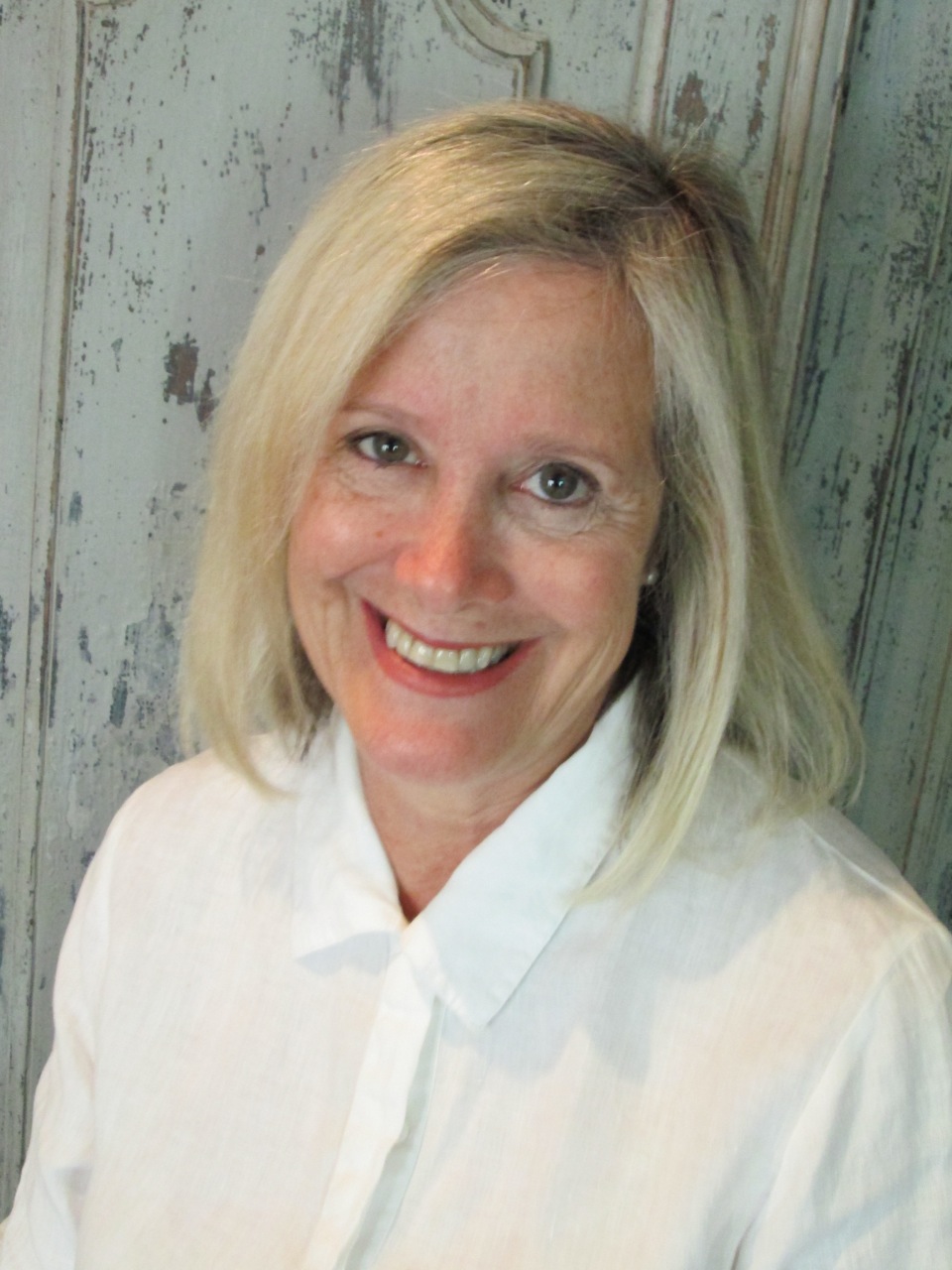 Frané Lessac is a West Australian with over 40 award-winning children's books published throughout the world. She grew up in a small town outside of New York City and had many pets as a child, including; a monkey, snakes and a camel. Since she was little, it was a dream to become an artist. In the meantime, she worked many jobs including being a projectionist at the California Malibu cinema, fertilising cactus with a silver spoon at a desert nursery and working as a chauffeur in Beverly Hills and where she got her finger stuck in the steering wheel of the car and had to have the fire department help get it out.
Frané has served on the executive committee of the Australian Society of Authors (ASA), was the inaugural West Australian Regional Advisor for Society of Children's Book Writers and Illustrators (SCBWI) for Australia West. She was the West Australian State Ambassador for the National Year of Reading, an Ambassador for both Room to Read and Books in Homes. In 2010, she received the Muriel Barwell Award for Distinguished Service to Children's Literature. Frané's latest books include Under the Southern Cross and the highly awarded, We Are Grateful:Ostaliheliga, which has been awarded the 2018 Orbis Pictus Honor Book and is a 2019 Sibert Honor book in the USA.
---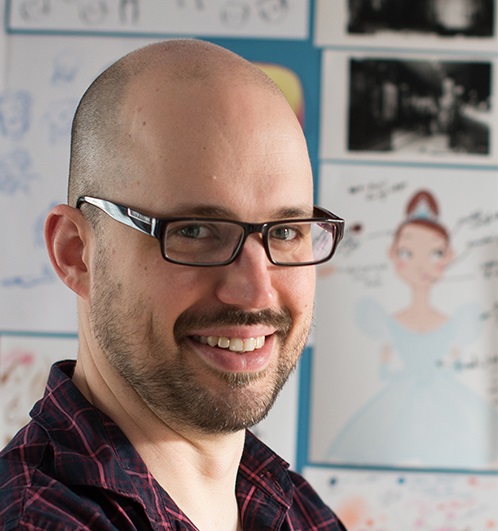 Heath McKenzie is an award winning author and illustrator. His work is entirely digital – all freehand drawing, just on a screen instead of paper! He has worked with many publishers worldwide and written numerous books including 2018's 'Butt Out!', 'Zoo House' and this year's 'Archie the Arty Sloth', 'Arthur and the What Ifs' and 'How To Build The Perfect Cubby House' to name a few. He's possibly best known for illustrating Andy Lee's 'Do Not Open This Book' series and Tim Cahill's 'Tiny Timmy' series. He's also recently collaborated with Justine Clarke and Josh Pyke, as well as Dave Hughes and Holly Ife.
---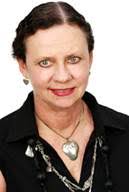 Dr Robyn Sheahan-Bright has operated Justified Text Writing and Publishing Consultancy Services since 1997, and is widely published in children's literature, Australian fiction and publishing history. She has judged literary awards, mentored and offered editorial advice to writers, lectured in writing and publishing courses, and regularly assesses post-graduate creative writing theses for several universities. She writes both teachers' notes and reading group notes for major publishers. She was inaugural director of and is a Life Member of the Queensland Writers' Centre, and was co-founder of Jam Roll Press. Her publications include Paper Empires: A History of the Book in Australia (1946–2005) (2006) co-edited with Craig Munro. She has been Program Manager of the APA's biennial Residential Editorial Program since 1999. She is President of the IBBY Australia Committee, and a member of the Board of the Australian Children's Literature Alliance. She was recipient of the CBCA's Nan Chauncy Award in 2012, and of the QWC's Johnno Award in 2014.
Robyn will be chairing panels and announcing the winner of the Book Links Mentorship.
---
Publishers and Agents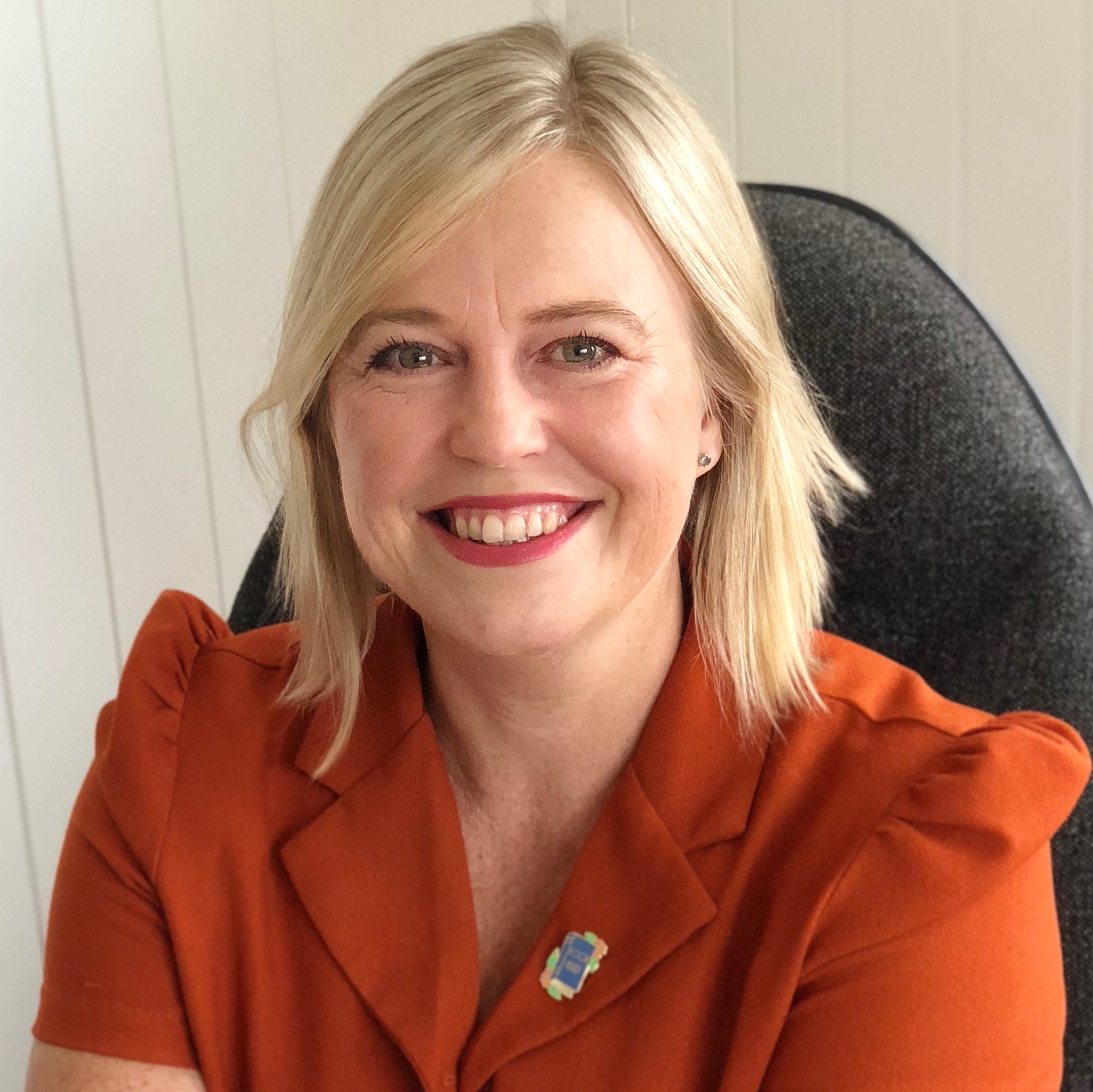 Alex Adsett is a literary agent specialising in fiction for all ages, as well as a freelance publishing consultant offering commercial contract advice to authors and publishers. She has more than twenty years' experience working in the publishing and bookselling industry and has managed Alex Adsett Publishing Services since 2008. As a literary agent, she is focused on finding exceptional manuscripts for adults, young adults and children, and already represents a select stable of authors including Jodi McAlister, Marlee Jane Ward, Frances Chapman, Richard Newsome, Andy Geppert and Robert Henderson. She is often to be found on twitter at @alexadsett or via her website Alex Adsett Literary Agency
Alex will be appearing on panels.
---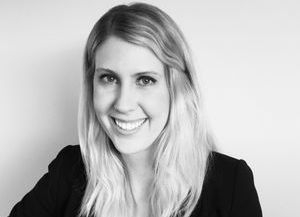 Justine Barker is an agent at Mayfair Literary Agency. Her clients include Michelle Worthington, Paul Collins, Yvonne Mes and Mike Lucas. Mayfair Literary Agency opened in 2018 and is Australia's first and only literary agency dedicated exclusively to children's and young adults' fiction.
Mayfair's vision is to discover exceptional authors and cultivate best-selling, long term writing careers.
Prior to becoming an agent, Justine was a solicitor. Justine spent most of her legal career working in government. She has extensive experience with contracts. Justine has worked as a commercial lawyer and also a contracts advisor in the procurement department (e.g. drafting, negotiating and advising on commercial contracts).
Justine loves working with amazing authors! She will be providing feedback on manuscripts on the Saturday and Sunday. What Mayfair is looking for.
---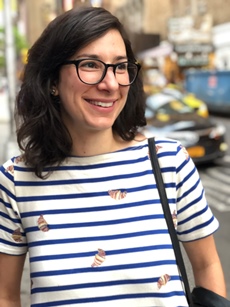 Marisa Pintado is the publishing director for children's and young-adult fiction at Hardie Grant Egmont in Melbourne. She has worked with a wide range of bestselling and award-winning authors including Sally Rippin (Billie B Brown, Polly and Buster), Megan Hess (Claris) Peter Helliar (Frankie Fish), and Tim Flannery. She is also the founder of the Ampersand Prize for debut writers, which has launched the careers of numerous Australian MG and YA authors including Melissa Keil and Erin Gough.
Marisa is currently looking at pitches for commercial junior fiction series, with a particular interest in humour, mystery and magic. She is passionate about publishing middle-grade and YA, and hungry for contemporary own-voices stories and striking storytelling. She is also accepting pitches for high-concept and commercial children's non-fiction, having recently published Welcome To Your Period by Yumi Stynes and 'Dolly Doctor' Melissa Kang.
Submission guidelines Hardie Grant.
---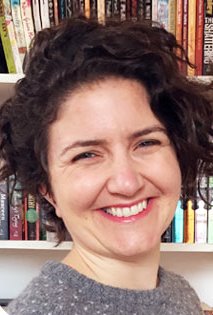 Susannah Chambers is a publisher of books for children at Allen & Unwin. She has worked with some of Australia's best, and best-loved, authors and illustrators – including Bren MacDibble, Andrew McGahan, Heidi McKinnon, Kirsty Murray, Karen Blair, Lili Wilkinson, Lian Tanner, Renee Treml and Lucinda Gifford.
Susannah will be appearing on the publishers panel and providing feedback on manuscripts and illustration portfolios on the Saturday and Sunday. Allen and Unwin Friday Pitch Guidelines
---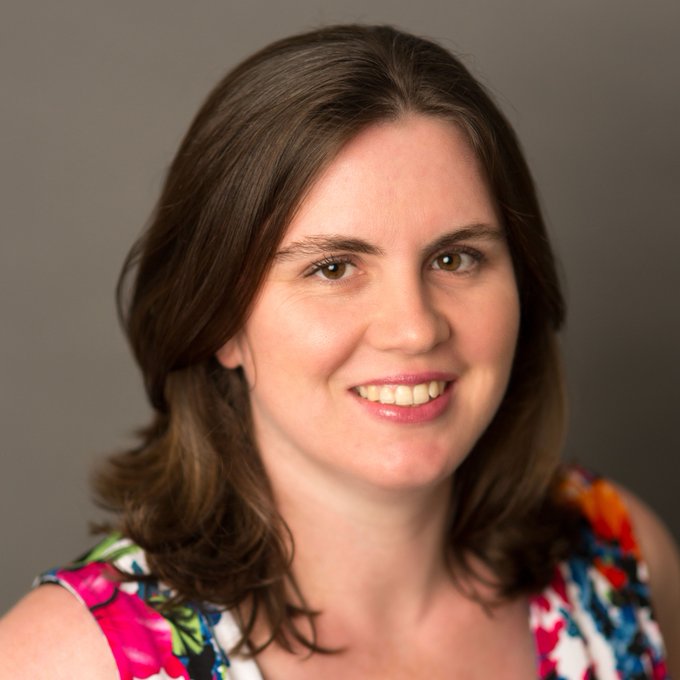 Rochelle Manners is the Director of Wombat Books and Rhiza Press. With qualifications in teaching, counselling, editing and publishing, Rochelle brings a wealth of expertise and knowledge to her roles.  Rochelle is replacing Emily Lighezzolo and will be  providing feedback on manuscripts covering Picture Books, Early Readers, Middle grades and YA on Saturday.
Rhiza Edge Submission guidelines | Wombat Books Submission guidelines
---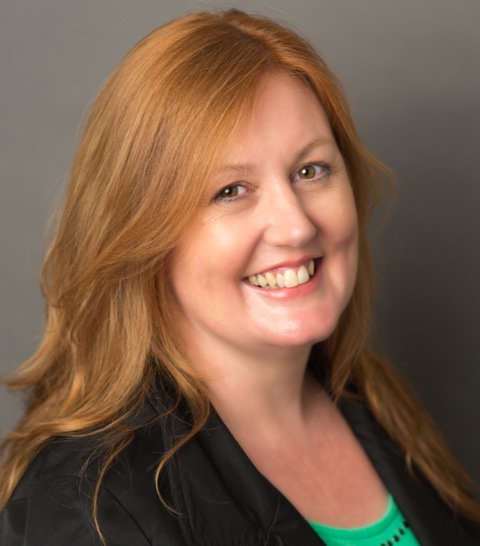 Rowena Beresford is the Acquisitions Editor and Managing Director of Yellow Brick Books. The mission of Yellow Brick Books is to help kids fall in love with reading by publishing off-beat, quirky and humorous picture books and junior fiction that will keep them coming back for more.
Rowena is also the founder of The Book Curator magazine, which keeps school librarians up-to-date with a wide range of fantastic fiction from independent and mainstream publishers, and helps them better match those books to readers.
Rowena will be appearing on the publishers panel and providing feedback on manuscripts and illustration on the Saturday and Sunday. She will look at Picture Books, Early Readers, Middle grades and Illustration portfolios.