Sean Williams – Author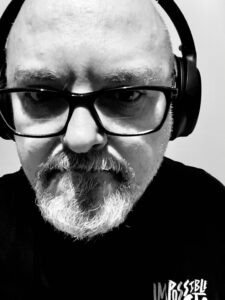 Sean Williams is an award-winning, #1 New York Times-bestselling author of fifty-odd novels and over one hundred and twenty short stories for adults, young adults and children. As well as his original fiction, he has collaborated with Garth Nix and contributed to shared universes such as Star Wars and Doctor Who. His 2019 novel Impossible Music was shortlisted for the Ethel Turner Prize for Young People's Literature. His latest novel Her Perilous Mansion, a tale of two children trying to escape from a haunted house, is a nominee for the 2021 Patricia Wrightson Prize for Children's Literature. Both are Children's Book Council of Australia Notable Books. He lives in Adelaide, where he teaches creative writing at Flinders University and writes strange music on the side.
Sean will be appearing on panels and in a session on Saturday and running a writing workshop on Sunday.
---
Freya Blackwood – Illustrator and Author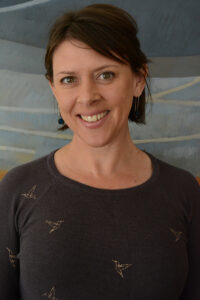 Freya Blackwood is a multi-award-winning illustrator and writer. Her picture books are beloved for her warm and perceptive drawings. Since publishing her first picture book in 2003, Freya has worked with writers such as Libby Gleeson, Margaret Wild, Jan Ormerod, Nick Bland and Danny Parker.
In 2010, Freya won the UK's most prestigious prize for illustrators, the Kate Greenaway Medal, for her book Harry and Hopper. And in 2015 she did what no other creator has ever done, taking out three CBCA Book of the Year awards in a single year. Her latest book, The Unwilling Twin, is shortlisted for Picture Book of the Year in the 2021 CBCA Awards.
Freya lives in Orange, New South Wales, with her daughter, Ivy.
Freya will be appearing on panels and in a session on Saturday and running an illustration workshop on Sunday.
---
Rhiannon Wilde – Author
Rhiannon Wilde has been telling stories for as long as she can remember – inside her head, as well as through working as a journalist, terrible barista, and high school English teacher in Brisbane's inner north. Rhiannon's particular interests are caffeine, characters both real and imaginary, and the power of well-strung words to challenge and change us. Her second-person short story inspired by urban Brisbane, You Deserve Nothing, was longlisted for the Queensland Young Writer's Award in 2014. Henry Hamlet's Heart is her first novel, and won the Queensland Literary Awards Glendower Award for an Emerging Queensland Writer in 2019.
Rhiannon will be appearing on panels and in a session on Saturday.
---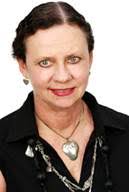 Dr Robyn Sheahan-Bright – Chair
Dr Robyn Sheahan-Bright has operated Justified Text Writing and Publishing Consultancy Services since 1997, and is widely published in children's literature, Australian fiction and publishing history. She has judged literary awards, mentored and offered editorial advice to writers, lectured in writing and publishing courses, and regularly assesses post-graduate creative writing theses for several universities. She writes both teachers' notes and reading group notes for major publishers. She was inaugural director of and is a Life Member of the Queensland Writers' Centre, and was co-founder of Jam Roll Press. Her publications include Paper Empires: A History of the Book in Australia (1946–2005) (2006) co-edited with Craig Munro. She has been Program Manager of the APA's biennial Residential Editorial Program since 1999. She is President of IBBY Australia Inc, and Deputy-Chair of the Board of the Australian Children's Laureate Foundation. She was recipient of the CBCA (Qld)'s Dame Annabelle Rankin Award in 2010, CBCA's Nan Chauncy Award in 2012, and of the QWC's Johnno Award in 2014. In 2021, she was appointed a Member of the Order of Australia.
Robyn will be chairing panels and announcing the winner of the Book Links Mentorship.
---
Publishers and Agents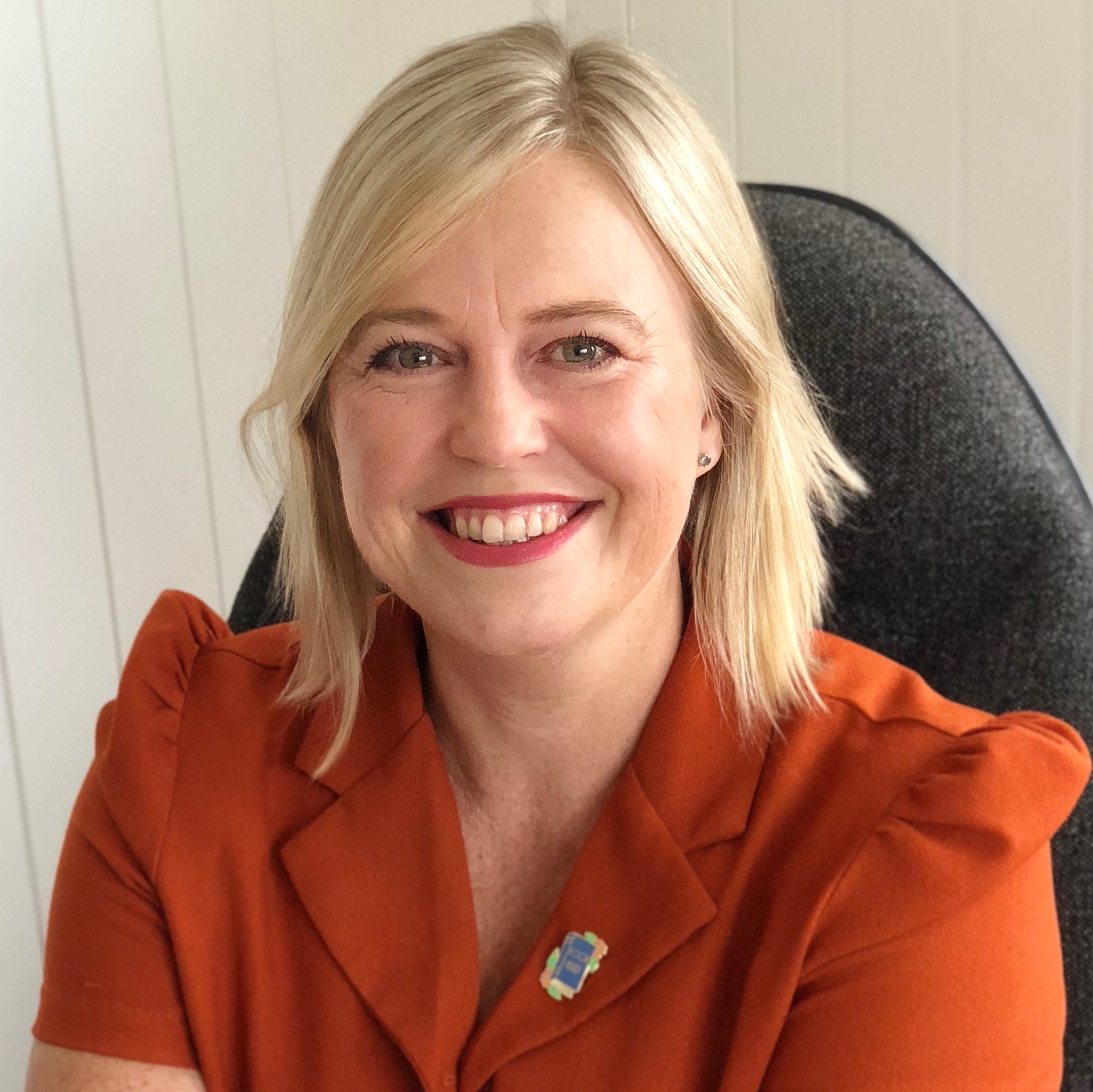 Alex Adsett (Agent)
Alex Adsett Literary is a full service literary agency, representing quality works of fiction and non-fiction for children, teens and adults. We also provide freelance consultancy services for Australian publishers and authors, including commercial review of publishing contracts.
She has more than twenty years' experience working in the publishing and bookselling industry and has managed Alex Adsett Publishing Services since 2008. As a literary agent, she is focused on finding exceptional manuscripts for adults, young adults and children, and already represents a select stable of authors including Jodi McAlister, Marlee Jane Ward, Frances Chapman, Richard Newsome, Andy Geppert and Robert Henderson. She is often to be found on twitter at @alexadsett or via her website Alex Adsett Literary Agency
Alex will be holding free assessment sessions for BIPOC (black, indigenous, people of colour) authors and illustrators.
Alex will be appearing on panels and in the Sunday morning Pitch Party.
---
Marisa Pintado (Hardie Grant)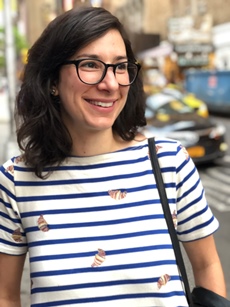 Marisa Pintado is the Publishing Director for young readers at Hardie Grant Children's Publishing in Melbourne. Over the last decade, she has edited and published a broad collection of best-selling and award-winning fiction and non-fiction such as Welcome to Your Period and Welcome to Consent by Dr. Melissa Kang and Yumi Stynes; the Frankie Fish series by Peter Helliar; Tim Flannery's Explore Your World series, Sally Rippin's series for young readers, including Billie B Brown and School of Monsters; and the Real Pigeons series by Andrew McDonald and Ben Wood, which has sold into twenty territories globally and is in development for film and TV with Nickelodeon.
In 2020 she established Bright Light Books, a new illustrated imprint at Hardie Grant that aims to facilitate tricky and important conversations for modern families with brilliant stories. She is also the founder of the Ampersand Prize for debut writers, which has launched the careers of numerous Australian MG and YA authors including Melissa Keil and Erin Gough.
Marisa is currently looking at pitches for commercial junior fiction series, with a particular interest in humour, mystery and magic. She is passionate about publishing middle-grade and YA, and hungry for contemporary own-voices stories and striking storytelling. She is also accepting pitches for high-concept and commercial children's non-fiction, as well as illustrated titles that explore big ideas and contemporary issues for modern families, such as feminism, body positivity, environmentalism and antiracism
---
Davina Bell (Allen & Unwin)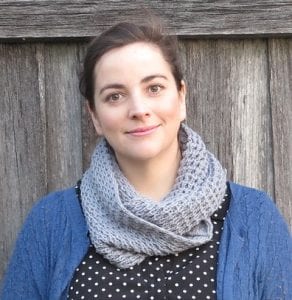 Davina Bell is an award-winning writer for children of many ages, from babies up to teenagers. Her best-loved picture books include All the Ways To Be Smart, Under the Love Umbrella and All of the Factors of Why I Love Tractors. She writes junior fiction (Lemonade Jones), middle-grade (Our Australian Girl, Corner Park Clubhouse), and her debut YA novel, The End of the World Is Bigger Than Love, was published in 2020. Davina is a publisher at Allen & Unwin, and in non-pandemic times, she speaks at schools and festivals around the country, sharing her love of books and ideas.
Davina is currently looking to acquire: Picture books, Junior Fiction, Middle Grade and Non-fiction.
Junior Fiction and middle grade word lengths for Allen & Unwin are as follows:
For beginner readers, aged 5-7, word length 5,000-10,000
For confident readers, aged 7-9, word length 10,000-25,000
For middle-grade readers, aged 10-13, word length 25,000-50,000
We are looking for fresh, original storylines, strong engaging characters, a flair for language and an authentic voice that will appeal to children.
---
Cheryl Bullow (School Magazine)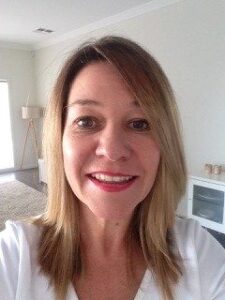 Cheryl Bullow is an educator, an editor and a publisher of quality reading material for young people. Cheryl knows the impact that meaningful literature can have on a reader and how it can help prepare them for the world in which they live.
After a decade of teaching, specialising in the area of literacy development, Cheryl saw a need for high quality reading material that was both engaging and appropriate for students in need of extra support. Taking up a position as an educational publisher in Melbourne, Cheryl published an award-winning reading program that was recognised both here and overseas.
For the last ten years, Cheryl has worked at The School Magazine—producing rich and colourful magazines for young people. She continues to believe that she has the most rewarding job in the world, getting to work with amazingly talented authors and illustrators. Cheryl never tires of flicking through the magazine month after month, knowing that every word and every illustration was carefully chosen for the purpose of inspiring and delighting young readers.
Cheryl is currently seeking:
Short fiction (500 -1500 words) – energetic, child-centred
Articles (800-2000 words) – engaging, accessible, with a hook
Plays –  (up to 1500 words) easy to stage, large number of characters
Poetry – varying word lengths / suitable for children 8-12
Overall considerations: reflect the diversity and inclusivity of Australian society; remember to keep the child at the heart of the writing; consider how teachers and schools are portrayed; language that is appropriate to primary students
---
Clair Hume (UQP)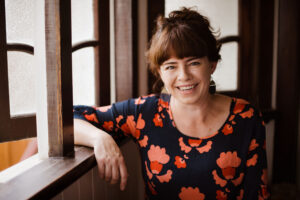 Clair Hume publishes the children's and young adult lists at University of Queensland Press (UQP) and has worked with many beloved authors and illustrators over the last decade.
She began her career as an editor at Penguin Books, before moving to Affirm Press to start their younger readers' list. The first book published on this list, A Walk in the Bush by Gwyn Perkins, went on to win the CBCA Book of the Year.
In 2019, Clair moved to Queensland to take up her dream job of working for UQP – the ABIA Small Publisher of the Year 2021 – where she has the privilege of publishing a range of books that contribute to the fabric of arts and literature in Australia and the world.
Clair will be considering: Picture books, Junior Fiction, Middle Grade and Young Adult.
She is particularly interested in: stories with unique perspectives; stories built from lived experiences; and stories that leave young readers enlightened, hopeful, and forever in love with books.
Menu