Download the program – PDF file StoryArts Brisbane program 2019
View the Program on Issuu by following the link, then click on the symbol 

in the bottom right corner to go to full screen.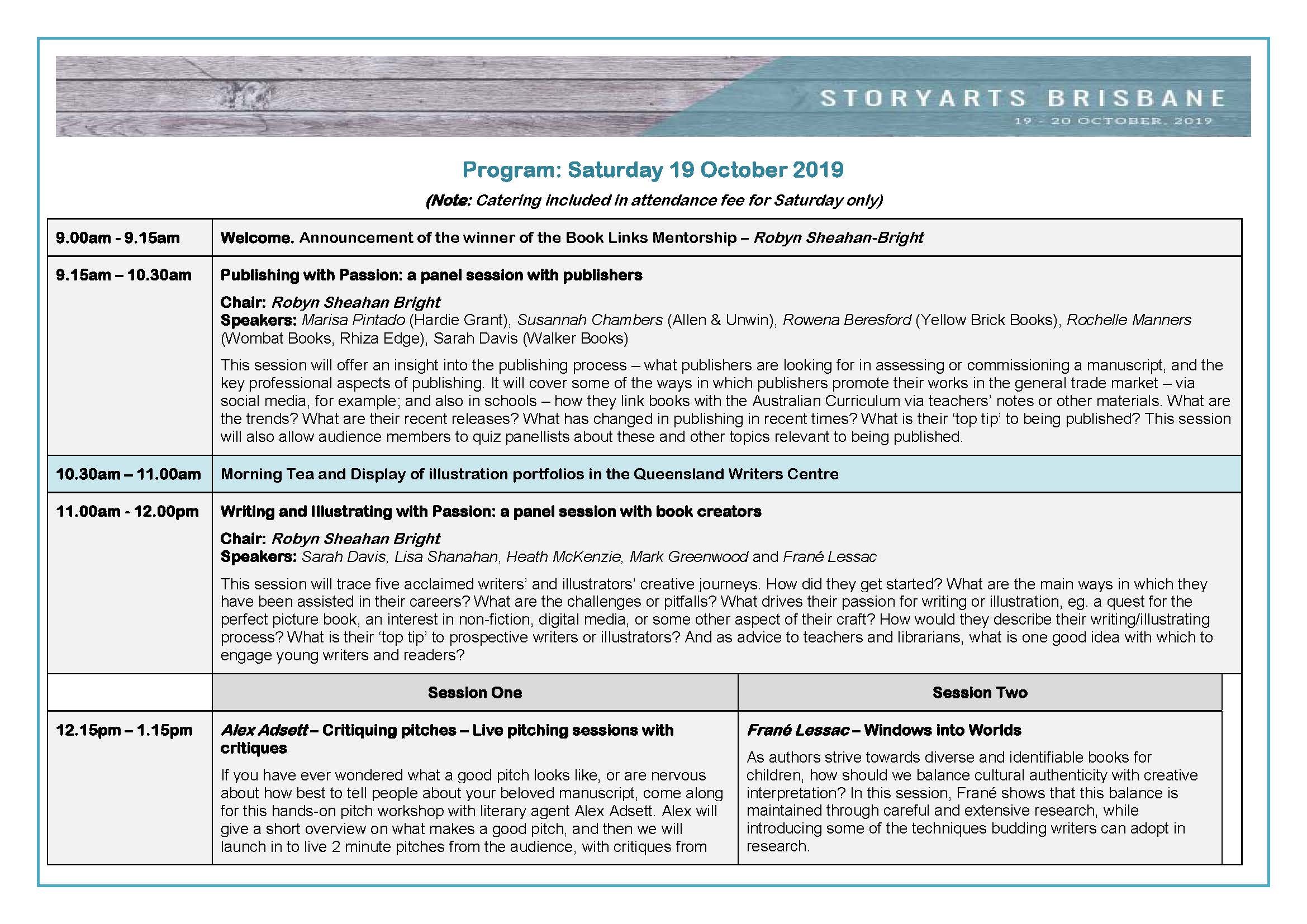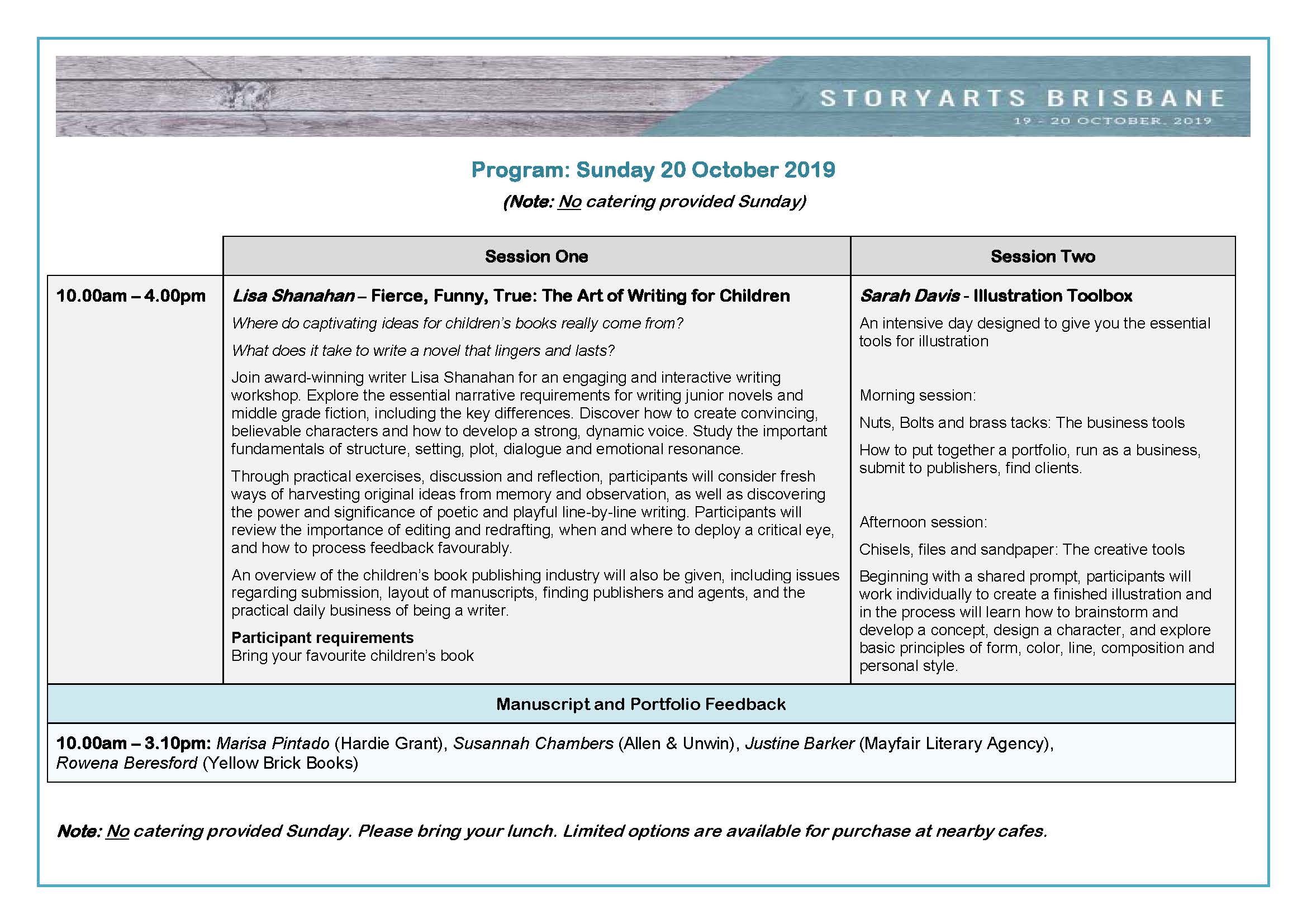 IBBY AGM and Address
At the conclusion of the Saturday program Book Links are hosting an afternoon tea and the IBBY AGM where Mark Greenwood and Frané Lessac will be giving an address.   This is an add-on to StoryArts Brisbane so please book in if you wish to attend.
Cost for Address & Drinks: IBBY Members $5 Non-members $10
Eventbrite Bookings
Payment at the door will also be accepted.