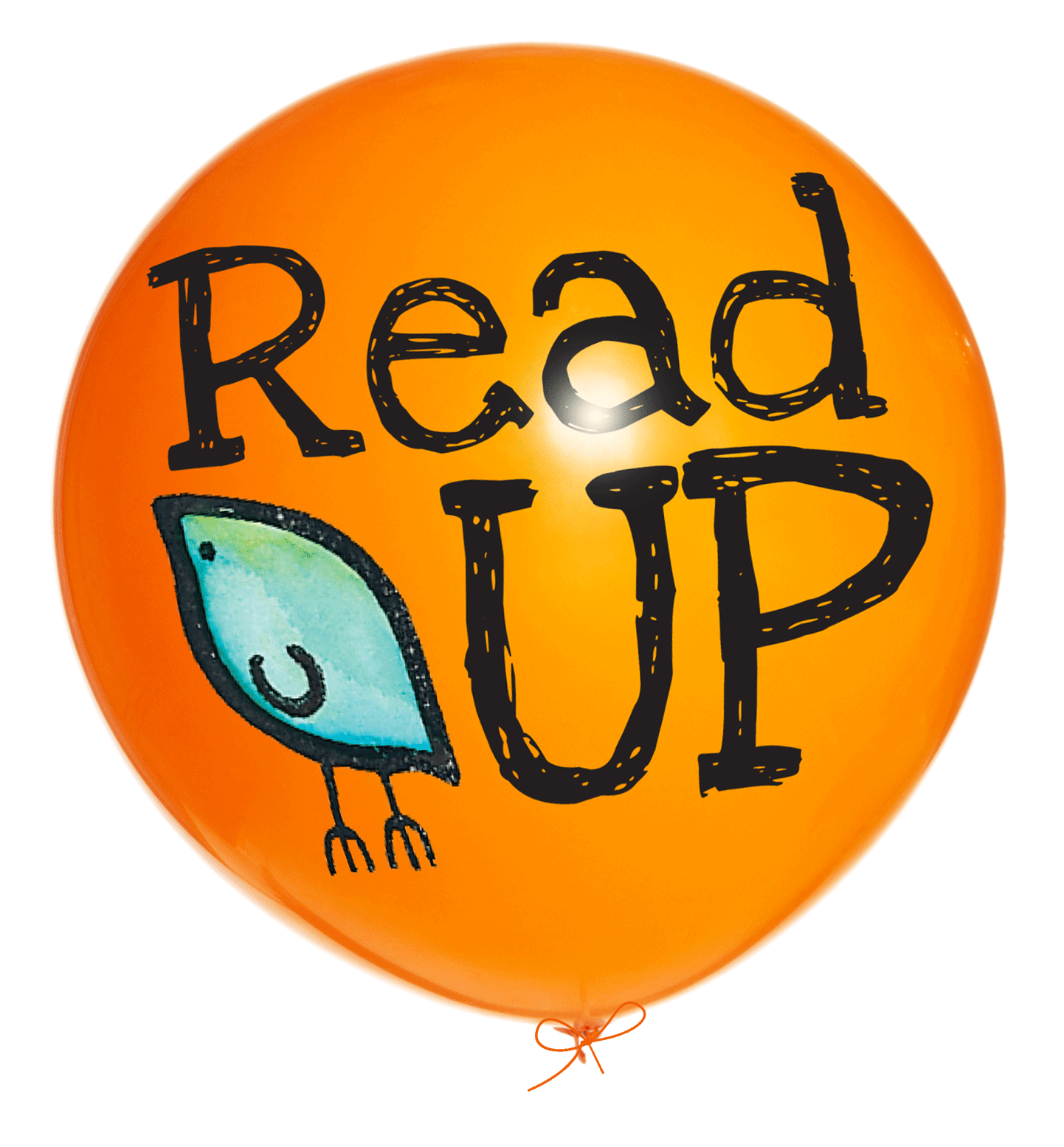 What is ReadUp?
ReadUp is a library loyalty scheme to encourage children and young people to read.  Every six library visits earns them one unique certificate created by award winning Queensland children's book illustrators.
ReadUp aims to encourage library membership for children; to encourage regular library use by children and families; and to promote reading and literacy. It can be adapeted to school libraries.
Below, you'll find guidelines and resources for implementing a ReadUp program at your library. ReadUp can be run all year or for a set period of time and is easy to roll out.
ReadUp was developed by Moreton Bay Region Libraries, and has been made available to public and school libraries through a partnership with BookLinks.
How does ReadUp work?
On joining or first visit to your school library, children get a ReadUp card that is stamped every time they visit the library and borrow a book.  After 6 stamps, they've earned a certificate of their choice and a new ReadUp card to start again.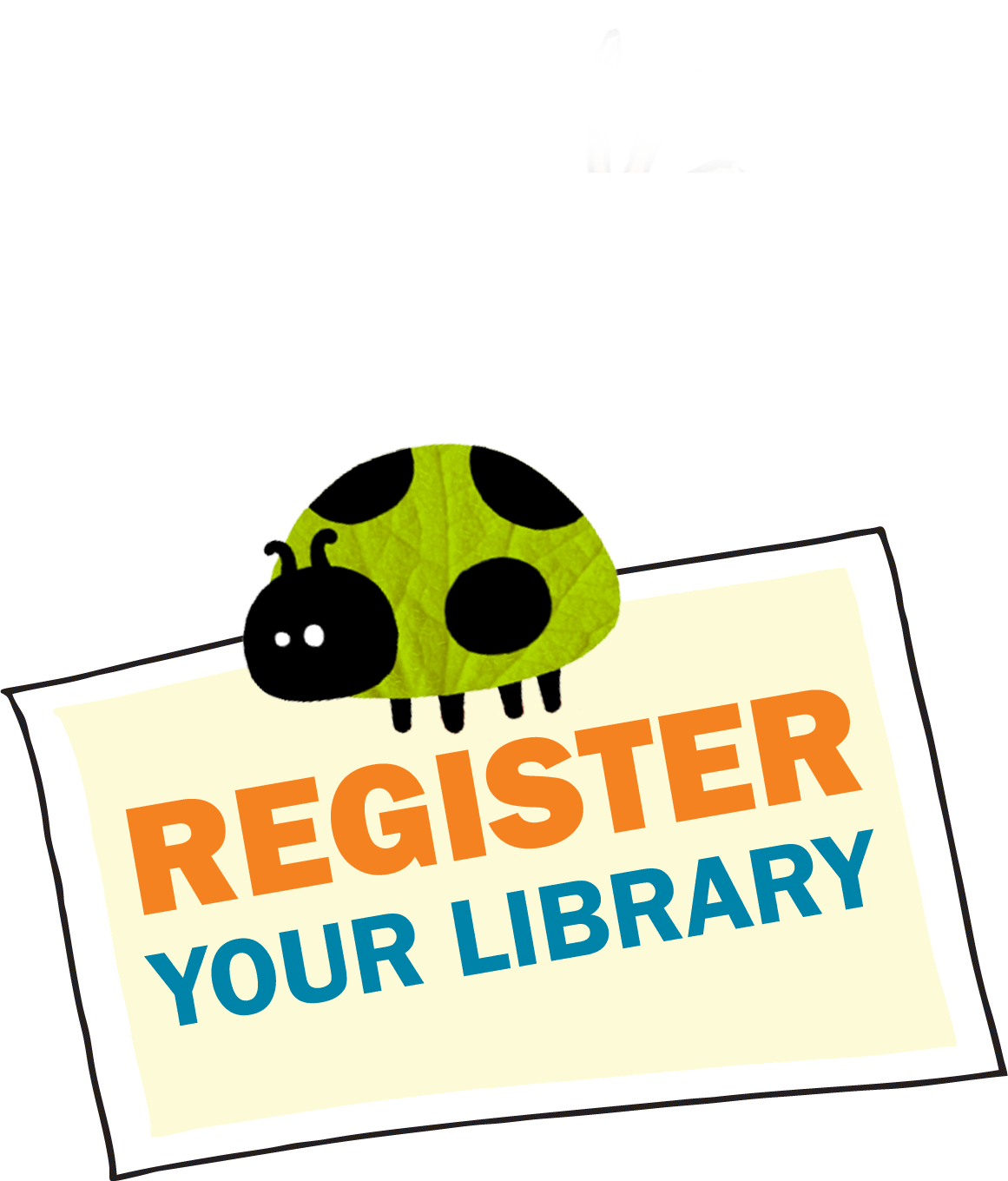 ReadUp is available to all public and school libraries for free.
To take part, follow these simple steps:
Complete the registration form for your library service or school library. (Optional)
Download the ReadUp templates, available as DOC and and press quality PDF files, for you to customise with your branding and print in-house or via a professional printer
Customise, print and use the templates to promote and run ReadUp.
Create a special ReadUp stamp.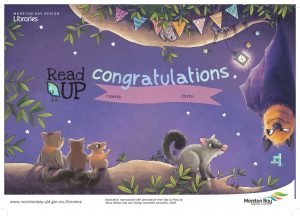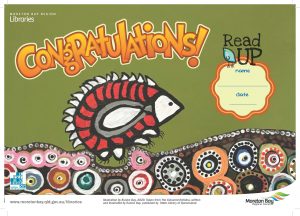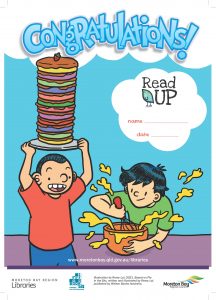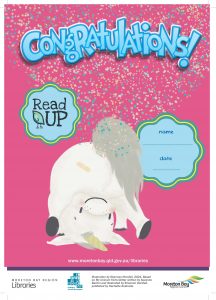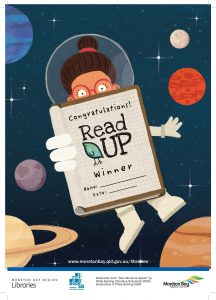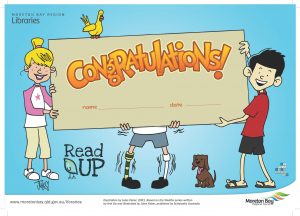 2021 Certificates (PDF) click on images to download
Illustration reproduced with permission from Bat vs Poss by Alexa Moses and Anil Tortop, Hachette Australia, 2019.
Illustration by Eunice Day, 2020. Taken from The Coloured Echidna, written and illustrated by Eunice Day, published by State Library of Queensland.
Illustration by Remy Lai, 2021. Based on Pie in the Sky, written and illustrated by Remy Lai, published by Walker Books Australia.
Illustration by Shannon Horsfall, 2021. Based on My Unicorn Farts Glitter written by Suzanne Barton and illustrated by Shannon Horsfall, published by Hachette Australia.
Illustration from Give Me Some Space! by Philip Bunting (Omnibus/Scholastic 2020) Illustrations © Philip Bunting 2020
Illustration by Jules Faber, 2021. Based on the WeirDo series written by Anh Do and illustrated by Jules Faber, published by Scholastic Australia.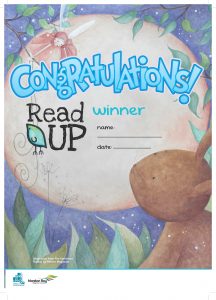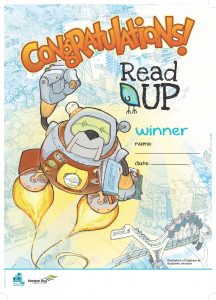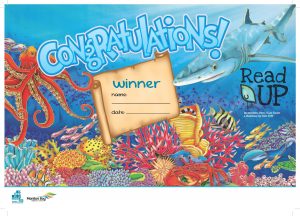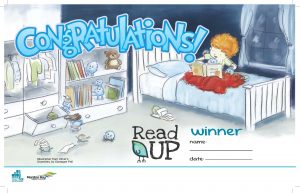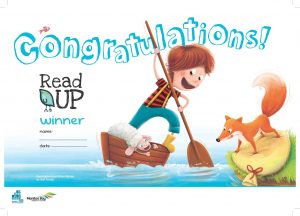 2016 Certificates (PDF) click on images to download
Illustration from The Velveteen Rabbit by Helene Magisson (text by Margery Williams)
Illustration of Engibear by Benjamin Johnston (character created by Andrew King)
Illustration from I Can Sing a Rainbow by Kim Toft
Illustration from Oliver's Grumbles by Giuseppe Poli (text by Yvonne Mes)
Illustration from  River Riddle by Anil Tortop
ReadUp Ceritificates shell (docx) 5MB
2012 Certificates (PDF) click on images to download
illustration by Kerry Argent
illustration by Peter Carnavas from The Children Who Loved Books
illustration by Gregory Rogers
illustration by Narelle Oliver from The Very Blue Thingamajig Omnibus/Scholastic 2003 Illustrations © Narelle Oliver
illustration by Clare McFadden from The Flying Orchestra UQP 2010
2013 (JPG Only)
Need more information? Contact libraries@moretonbay.qld.gov.au .